Published on December 14th, 2022
Last updated on January 24th, 2023
Beginner's Step-by-step Guide On Natural Eye Makeup
Estimated reading time:
9
minutes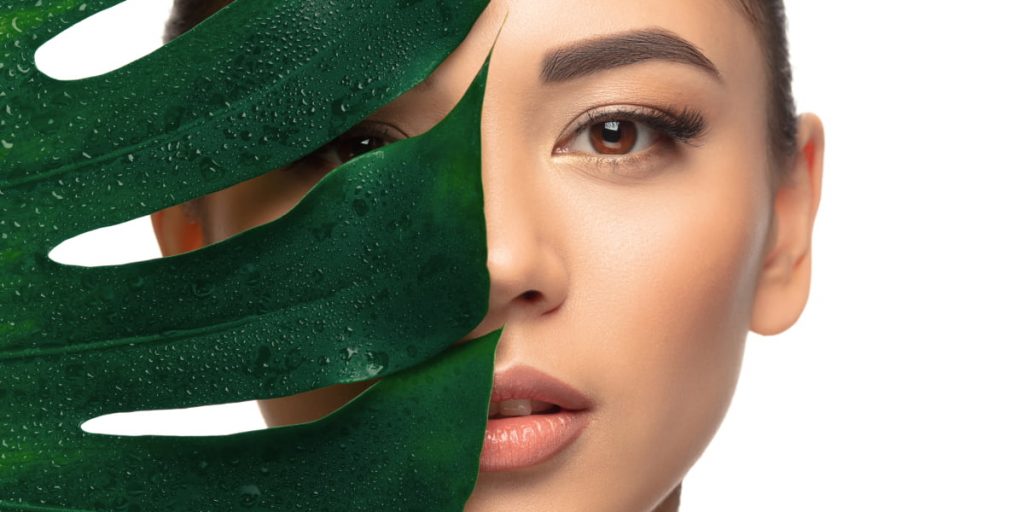 Light, almost invisible makeup is one of the hottest trends of recent years. Natural makeup does not look too bright. It doesn't draw too much attention to itself, but it performs two critical tasks:
It disguises flaws;
It emphasizes strengths.
Thanks to it, you can look appropriate at a business event and an informal meeting. At the same time, you will be beautiful and well-groomed at both events.
You can use several techniques to make your eyes look their best. If you are new to eye makeup or want to try something new, this eye makeup tutorial for beginners is for you!
This tutorial will show you how to create a simple and natural eye makeup look. In doing so, you only need the primary products and techniques. So read on to learn more!
What Cosmetics Are Necessary For Natural Eye Looks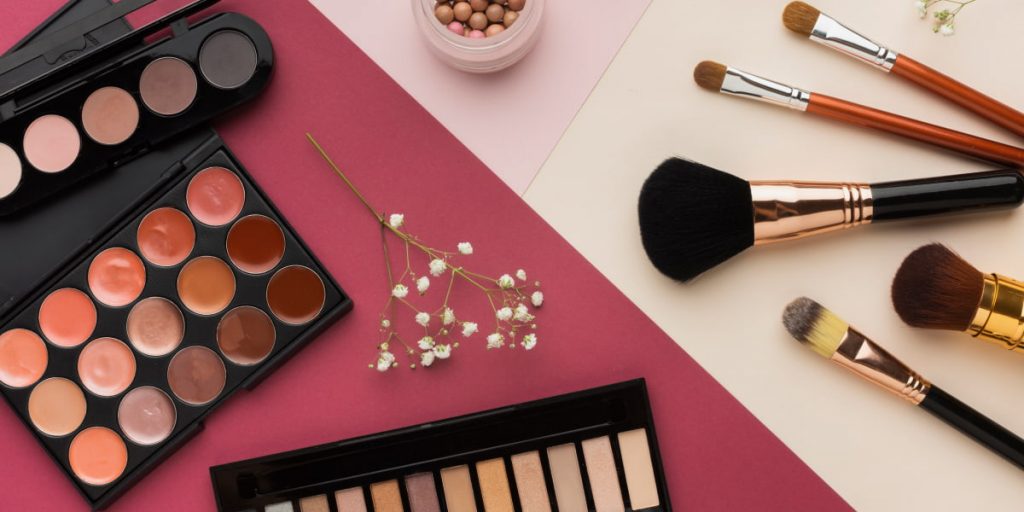 Of course, you can't do any makeup without makeup. That makes sense. But makeup for simple natural eye makeup can be different. Despite the simple makeup look, you must do an excellent job with it. If you apply your makeup correctly or choose your makeup colors correctly, you can get a messy makeup look. Then, it won't accentuate beauty. It will show off the sloppiness.
Let's look at the simple eye makeup products you need to create a simple and natural eye makeup look.
Shadow Base
This product is less popular. Many people either don't use it or make do with a makeup base. In the meantime, you need to use a base for your natural-looking eyeshadow. This way, you will make your makeup much neater and more permanent.
This composition's dense texture can fill in the smallest creases. It creates a smooth surface. As a result, you'll get an even shadow application that won't roll away or fall off after a few hours.
Brushes
You can get a natural eye makeup look using brushes. There are three kinds of brushes for eye makeup:
A flat brush with a long fleece for applying shadows;
A coarse, fluffy brush for blurring;
A thin bristle brush for eyeliner.
Of course, you can also use a simple applicator in a pinch. It is in almost every box with shadows. But their functionality is very narrow, especially regarding nude makeup. You'll use an applicator that will help you apply your eye shadow very densely. And it's almost impossible to shade.
Shadows
Shadows come in several varieties:
loose shadows;
compact;
baked;
creamy;
sticks;
pencils.
You need to use three shades of natural-looking eyeshadow at the same time:
The first is the base shade. It should match the main shade of your makeup.
The second is a lighter shade. It should create a white effect due to the contrast.
And the third is a darker shade. It will allow you to create a small accent.
Of course, all three shades chosen must work well together.
No matter what type of eyeshadow you choose, you still have to use an eyeshadow base. As for brushes, they are a must when applying loose and compact shadows. If the shadows are in the form of sticks and pencils, you won't need a brush.
For natural eye makeup, the coverage must be manageable. So you can transfer the pigment to your fingers and gently blend it onto your eyelids.
Now in our eye makeup tutorial for beginners, we move on. Let's figure out how to pick colors for nude makeup depending on your eye color.
Natural Eye Makeup For Brown Eyes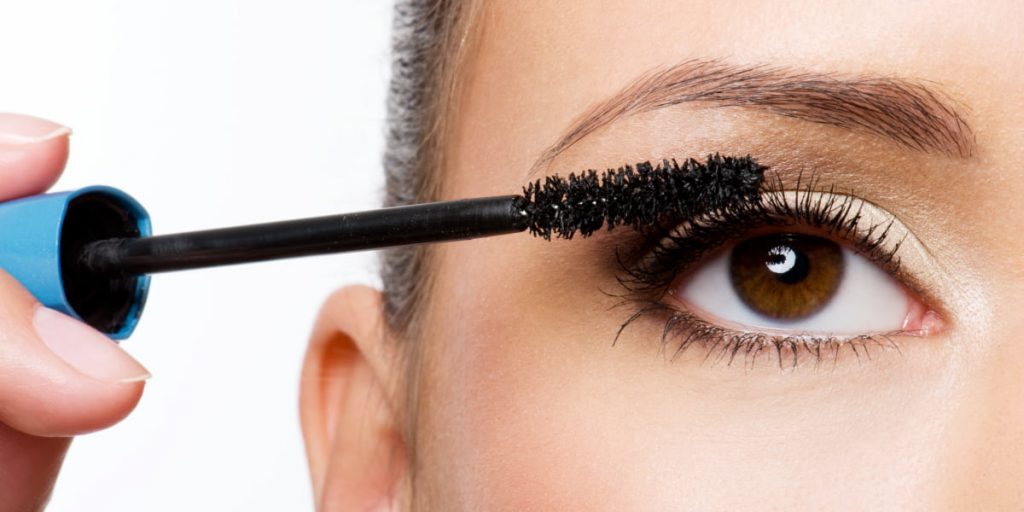 How to do a beginner's step-by-step natural eye makeup for brown eyes? There is a perception that brown-eyed girls can wear any color. But if you want to look as natural as possible, it is better to choose delicate shades of beige or brown. These colors beautify brown eyes and help women lose a few years.
The beginning of the makeup should be white. You should blend a thin layer of light shadow or powder into the eyelid. Then use the shadow of your shade, for example, beige. It is vital to distribute the shadow evenly. If the layer of shadow in some places is thicker or thinner than necessary, the makeup will look "dirty."
There is a helpful trick for natural-looking eyeshadow. To raise the eyelid line, you can take a light shadow and apply it in a thin line under the brow.
Natural Makeup For Green Eyes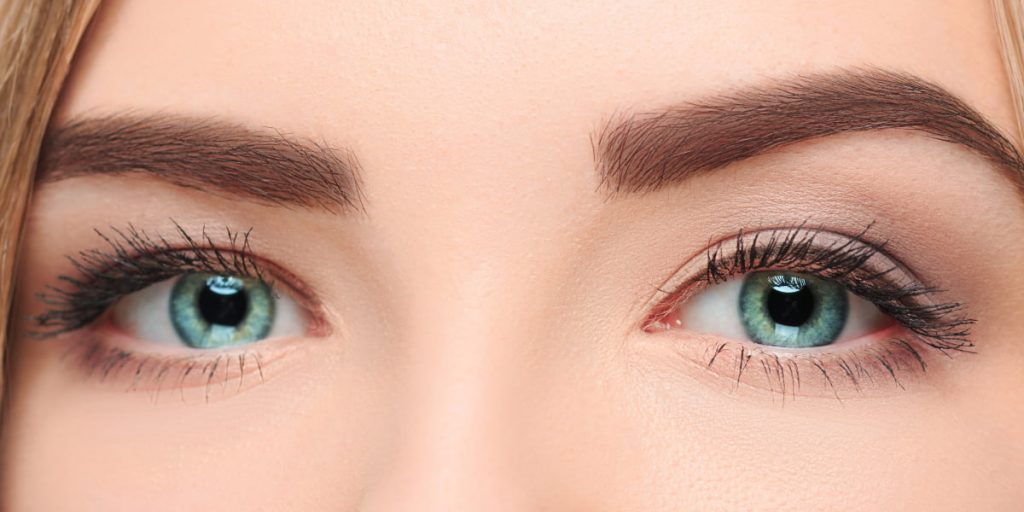 The owners of eye-catching green eyes look best with natural makeup. Such eyes themselves attract attention. Thus, accentuating shadows and mascara is not necessary. Just a small amount of eye shadow in the right shade will be enough – and you will get perfect natural eye looks.
If you want to get Nude, look for the following:
Begin with a milk or coffee color eye shadow and spread it evenly over the eyelids;
Then underline the lash line with a brown pencil.
Remember that clear contours do not comply with the spirit of natural makeup. So draw the line sparingly. Apply it carefully. Create a smooth transition between the color of the pencil and the shadow.
Simple natural eye makeup for green eyes requires perfect skin around the eyes. If you have bags under the eyes, mask them with concealer.
As for mascara, choosing one that will add volume to your lashes is better. When creating natural makeup, it is customary to emphasize the thickness of the lashes.
Natural Makeup For Blue Eyes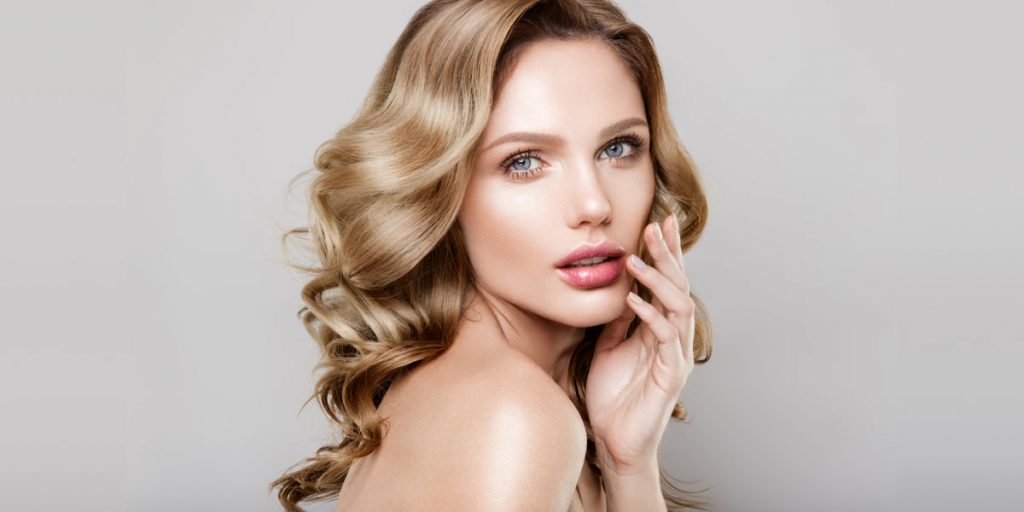 Natural makeup for blue eyes can include colors of light brown. You can achieve the best result when you combine the two shades. For example, golden brown and matte bronze go well together.
First, you apply a light shadow. You need to distribute them thoroughly on the eyelids. Then you use a darker shade. It is where the universal advice in the eye makeup tutorial for beginners applies. The dark shadow is better applied closer to the edge of the outer eyelid.
Also, beautiful natural makeup for blue eyes involves the use of a pencil and shadows. With a pencil, you can make a barely visible strip along the growth line of the lashes. So you will give your eyes expressiveness. The mascara for nude makeup should be of brown or gray shade.
Natural Makeup For Gray Eyes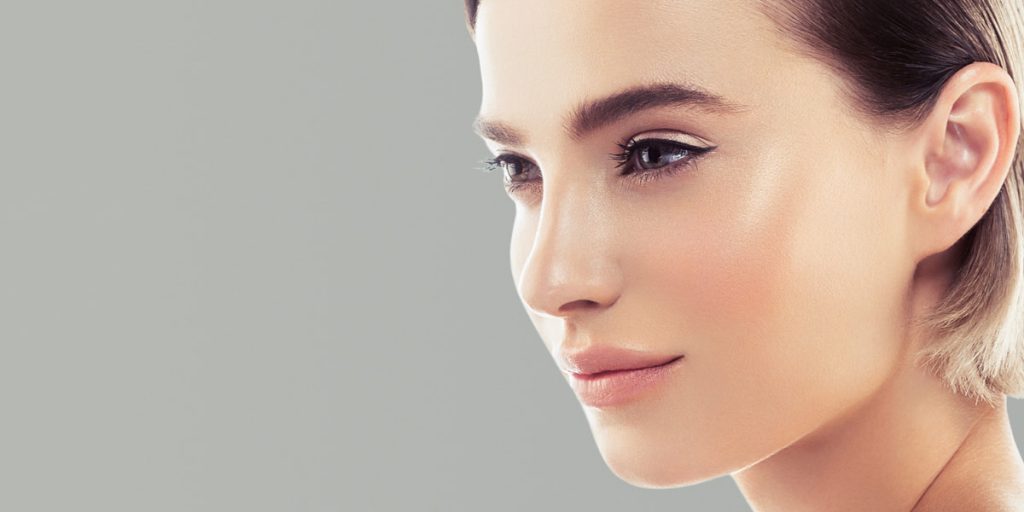 Many people are convinced that gray eyes make the appearance unexpressive. That's why you can often see gray-eyed girls using colorful shadows to add brightness to their eyes. But, bright framing only overshadows the natural beauty of gray eyes. It is better to opt for more neutral colors, such as gray and blue.
Natural looks makeup for gray-blue eyes should start with evening out your skin tone. The next step is just eye makeup. First, apply an ash-colored shadow to your eyelid and blend it in. Then take a bluish shade of shadow and distribute it from the edge of the inner eyelid to about the middle.
Complete the coloring of the eyes, pencil, and mascara. The lash line you may underline with a bluish-grey. For expressive lashes, take a lengthening mascara.
Natural Eye Makeup For Beginners: Step-by-step
This makeup is notable because it goes well with any eye color. It requires:
nude shadows;
black eyeliner;
mascara;
foundation;
concealer;
highlighter;
makeup brushes.
The first step to natural-looking eyeshadow is perfectly smooth skin and healthy. You need a light foundation for proper coverage, so it is better to prefer BB or CC cream. You can use a small highlighter to add a glow to the skin. As for the eyebrows, it is vital to maintain your natural shape and color. Therefore, its tone should be natural, even if you use a pencil. So, let's begin the natural eye makeup step by step.
Step 1. Correcting The Shape Of The Eye
Use a small arrow to correct the shape of your eye. Apply a small amount of base under the shadow. Then, apply brown eye shadow from the pupil of the eye towards the outer corner.
You should not make a clear line. On the contrary, you must blur it along the eyelid towards the brow. You may do it with a flat brush.
Step 2. Eyeliner For The Bottom Of The Eyelid
You already drew the upper liner. But now you need a little more zest to create a natural look. Lift the bottom lid to create a simple, natural-looking eye makeup line. Be gentle! You should draw a very thin line. And you should do it as close to the mucosa as possible.
When you draw the arrow, combine it with the one you blurred on top. Try to keep the correct shape of the petal, where the drawn outer corner will be slightly higher than the natural one. Take a small amount of shadow and shade the upper border.
Step 3. Creating A Gradient
The colors need to flow seamlessly into each other. To do this, use a lighter color on top of the dark brown eyeshadow. Use a fuzzy brush to create a fuzzy, hazy effect. It is exactly what we are trying to achieve in simple natural eye makeup:
On the middle of the upper eyelid, you need to apply a shadow of a neutral beige shade.
You apply the lightest shadows in the inner corner and under the eyebrow.
Armed with a fluffy brush, fluff up the shadows to erase the border between them. You need to stroke it lightly in a circular motion. Please don't overdo it, so you don't get a "dirty effect."
Step 4. Black Eyeliners
The final step is the black eyeliners. Start at the eye's pupil, and don't make it too thick.
The tip should point to the temple, so it has the right shape. It should be sharp to continue the line of the eye. So to say, to create the effect of a cat.
Then the arrow should be painted, trying to make it natural. And remember to paint the eyelashes at once.
Bottom Line
Natural eye makeup is quite simple, and you can do it yourself. We hope our eye makeup tutorial for beginners helped you. By following our steps, you can create the perfect look!
FAQ
What Color Makeup Should I Use?
It depends on your eye color. However, a neutral eye makeup palette of beiges, browns, and taupes will look great on everyone.
In What Order Do You Put Eye Makeup On?
It is best to start with eyeshadow, then apply eyeliner and mascara. Finish off with an eyebrow pencil or powder.
Can You Wear Eyeliner Without Eyeshadow?
Yes, you can. You don't need eyeshadow to wear eyeliner – some people prefer to keep it subtle with only eyeliner and mascara.