Published on October 5th, 2022
Last updated on January 25th, 2023
How To Clean Beauty Blenders With No Hassle?
Estimated reading time:
8
minutes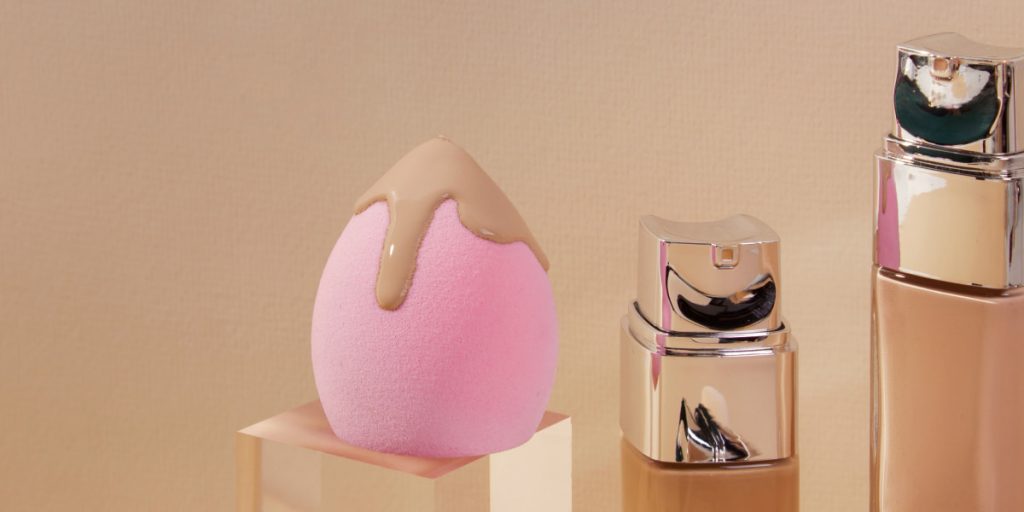 To look attractive and well-groomed, ladies and women used makeup with brushes, sponges, beauty blenders, and other tools. They are simple and easy to use, but particles of powder and other cosmetics accumulate on their surface, so for many fashionistas, how to clean beauty blenders is a relevant question.
If you use a beauty blender to apply foundation, bronzer and concealer but do not wash it properly, you can put your health at risk.
Are you tired of cleaning your makeup sponge the hard way? Would you like to know the best way to wash makeup sponges? Lucky for you, there is one! In this article, I will tell you how to clean it easily. Read the instructions next!
Why Is It Important To Clean A Makeup Sponge?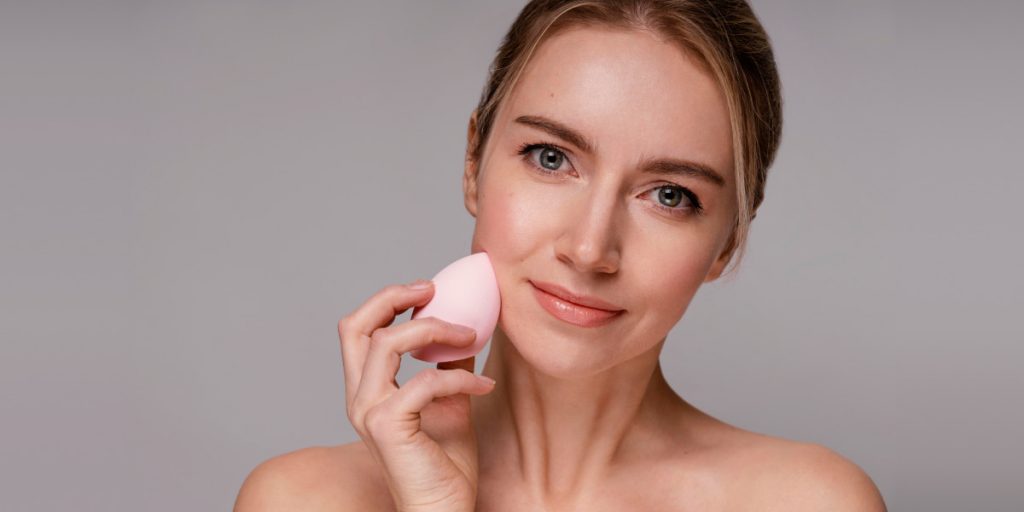 A makeup sponge is one of the most critical tools in a woman's beauty arsenal. It allows you to apply foundation smoothly and evenly. But if you do not make a cleaning beauty blender regularly, it can become a breeding ground for bacteria, leading to skin problems such as acne.
In addition, if you use a dirty makeup sponge, it will not apply your makeup as well as it should. The chances are that your foundation will look patchy and uneven.
Cleaning the makeup sponge is essential not only for hygiene reasons but also for the quality of your makeup application.
The good news is that cleaning makeup sponges is quick and easy! We have prepared some favorite tips for you on cleaning your beauty blenders. You can clean the makeup sponge quickly at home in these ways:
bar soap;
shampoo, shower gel, or liquid soap;
hydrophilic oils;
oily face lotions or micellar water;
dishwashing detergents;
with special cleansers from the sponge manufacturer;
using the microwave.
Method 1: Cleaning With Bar Soap
To wash a soiled beauty blender, you can use regular bar soap, preferably hypoallergenic and odorless. If possible, you can take a specialized baby soap; as a rule, these options are fragrance-free and do not cause allergies. When cleaning a beauty blender, the main thing is to rinse the pores of the foamy texture as much as possible and squeeze them out carefully without twisting. The sequence of steps is as follows:
Wet the sponge with warm (but not hot) water. You can pour water into a container and soak the sponge in this way;
Gently squeeze the moistened makeup sponge;
Take a soap bar and wash your hands until a rich lather is formed;
Using your fingers, gently squeeze the beauty blender so that it absorbs as much soapy liquid as possible;
Then rinse the makeup sponge under running water until the solution is completely flushed out of the pores of the texture for complete cleaning.
Method 2: Cleaning With Liquid Soap, Shower Gel Or Shampoo
This method is somewhat similar to the previous one; only the texture is different. Instead of a hard bar of soap, we will use liquid soap. You can also use shampoo or shower gel if liquid soap is unavailable.
Here's how to use one of the best ways to wash your makeup sponges:
Pour warm water into a small container;
Add a couple of drops of liquid soap, gel, or shampoo without a harsh smell. Pungent smells and fragrances can cause allergies;
Put the makeup sponge in water and let it sit for a few minutes;
Gently wash the beauty blender by squeezing and unclenching your fingers, but don't rub or twist it as you would with a regular wash so as not to ruin the texture;
Rinse the sponge from the detergent under running water.
Method 3: Cleaning With Hydrophilic Oils
These oils are usually used to remove makeup and can be used as a cleanser to remove stale foundation from the makeup sponge gently. It is enough to apply a little hydrophilic oil to the sponge's surface for a few minutes, then rinse with warm water.
The second option is to put the sponge in water with the addition of such oil, then rinse it and let it dry. Hydrophilic oil acts gently and does not harm the foam texture.
Method 4: Cleaning With Lotion Or Micellar Water
If you decide to use these products to clean your makeup sponge, they mustn't contain alcohol. The lotion will wash the dirty beauty blender well if you add a small amount to a container with water. In such a solution, the sponge should soak for several minutes. Then it is thoroughly washed and dried.
Micellar water, often used to remove makeup, is applied to the surface, after which the sponge is thoroughly kneaded with the fingers for 2 minutes, rinsed with normal water, and dried.
Method 5: Cleaning With Dishwashing Detergents
This unusual method can clean a heavily soiled makeup sponge, but you should use it with extreme caution, given the aggressive nature of some ingredients in such a product.
In cleaning, it is well suited to use a sprayer with a weak product solution, which is sprayed on the surface of the previously moistened makeup sponge. Then the process repeats washing with shampoo or liquid soap, only with a particularly thorough rinse.
Method 6: Cleaning With Special Cleaners For Makeup Sponges
Major cosmetics manufacturers and branded makeup sponges produce and sell unique cleansers for them. The sponges are available in two consistencies: liquid and solid.
The liquid product is dissolved in warm water, and after foaming, the sponge is placed there for 3-5 minutes and then washed under running water;
The solid cleaner is gently wiped over the pre-moistened surface of the sponge, gently massaged, and then washed off with warm water. A solid cleanser is very convenient for makeup sponges on long trips.
Such products are environmentally friendly, hypoallergenic, and very effective. They perfectly clean even the most ingrained traces of foundation, and after their application, the sponge does not lose its unique qualities and looks new.
Method 7: Cleaning With The Microwave
The most exotic yet effective and safe for the texture of the sponges is the method of cleaning with a microwave oven. We should not forget that the principle of action of the microwave is based on the electromagnetic radiation of a specific range, thanks to which the water-containing substances are heated. Therefore, you should:
First, place the sponge in a container with a small amount of warm water, having previously added there a drop of the product that you consider the most effective and safe (it can be the same shampoo or shower gel);
Then place the container in the microwave on high power for no more than a minute;
Then take out the beauty blender, and rinse it from the product with running water.
It is an excellent cleanser for a makeup sponge.
How To Dry And Store A Makeup Sponge Properly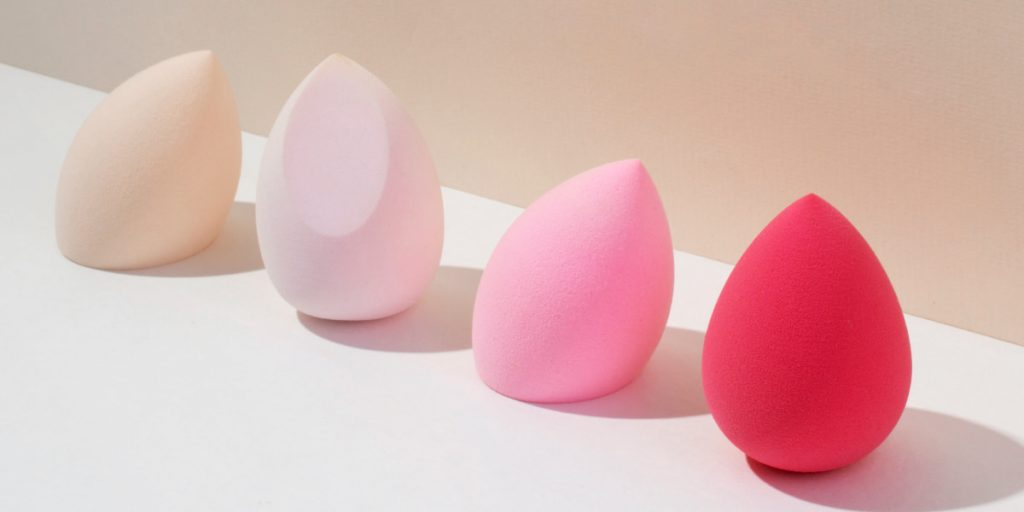 After cleaning your makeup sponge with any of the above methods, it's essential to dry it properly. Here, too, there are tricks:
Beauty blenders should by no means be twisted or wrung out firmly so as not to damage the texture;
After cleaning a beauty blender, you should dip it in a cloth or towel;
You should not dry the sponge on a hot radiator. It is better to put it in a clean, ventilated room out of reach of children and animals;
Never put a still-wet sponge in a sealed, airtight container. This way, bacteria can develop there. The best case for separate storage of a beauty blender in the form of a droplet is the packaging from a chocolate Kinder-surprise egg. Any small, tightly sealed case will work for a lozenge-shaped one.
How Often Should A Makeup Sponge Be Cleaned
A regular makeup sponge and a beauty blender designed for applying different cosmetics and grooming products require thorough care. The more comprehensive care, the longer the beauty blender lasts.
Washing a beauty blender once a week is the minimum cleaning frequency you should adhere to. If possible, it is advisable to wash your makeup sponge every day or after each use.
Don't forget that beauty blenders have a limited lifespan of 2 months to 4 months if used infrequently. After this period, they lose their elasticity and effectiveness, tear, and become porous due to texture damage.
Bottom Line
Remember that taking care of your beauty blender is essential for maintaining efficiency, aesthetic appeal, and hygiene. A clean makeup sponge will help you avoid skin problems and make your makeup flawless!
FAQ
Can You Clean Makeup Sponges?
Yes, you can clean makeup sponges using several different methods.
How To Clean Beauty Blenders?
There are several ways to clean beauty blenders, including using a unique cleanser, washing with soap and water, cleaning with alcohol, cleaning with the microwave, and more.
How To Clean A Makeup Sponge?
Cleaning the makeup sponge is the same as cleaning the beauty blender. To clean a makeup sponge, you can use any safe cleaning agent for the skin, such as shampoo, shower gel, or liquid soap. You can also purchase special cleansers for makeup sponges.
How Often Should You Wash Your Makeup Sponge?
It is advisable to wash your makeup sponge at least once a week, but ideally, you should wash it every day or after each use.
How Long Do Makeup Sponges Last?
Makeup sponges typically have a lifespan of 2 months to 4 months. However, if they are used infrequently, they may last longer.