Published on August 23rd, 2022
Last updated on January 25th, 2023
How To Make Curly Hair Grow Faster? 11 Tips To Grow Wavy Hair Faster
Estimated reading time:
13
minutes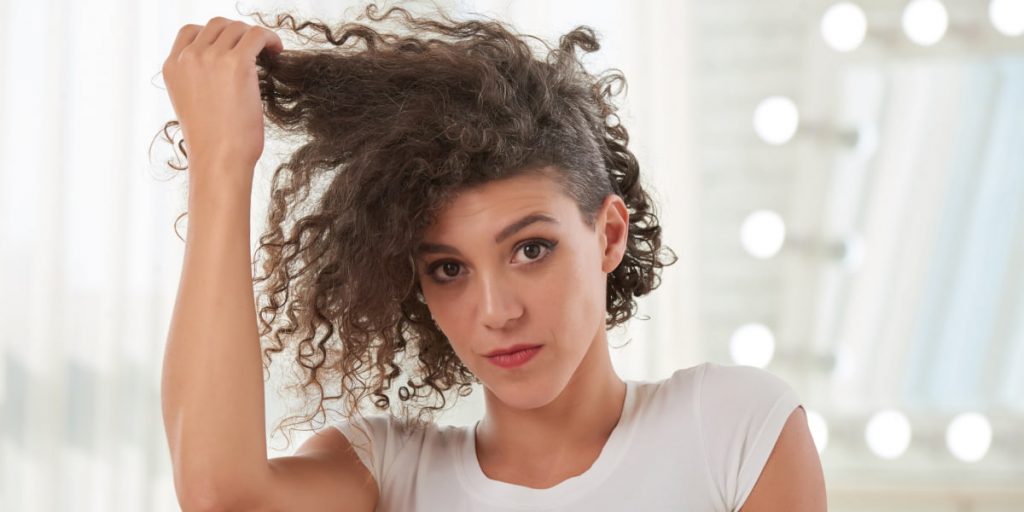 Perhaps you have decided to cut your hair to change the image drastically. However, it seems to you that short hair does not suit you. Or are you just the owner of curly or kinky hair, and it seems that your hair grows very slowly while you dream of long curls? Let's consider how you can make curly hair grow faster.
Of course, you will not be able to grow hair in a day or a week. However, several methods to make your curly hair grow faster with a special diet, high-quality hair cosmetics, and hair styling habits. Hair type doesn't matter when trying to speed up hair growth. You can make your hair healthy, first of all, by working on the scalp and eating the right foods.
To speed up growing your curly hair, you must work on making it healthy and strong. Then your hair will begin to grow fast enough, and soon you will get a long braid.
In my article, I have gathered some curly and kinky hair care recommendations to speed up curly hair growth.
What Can You Do To Speed Up Your Curly Hair Growth?
To speed up your curly hair growth, you can use many methods. However, the main thing that you will need is a review of your habits and lifestyle. What products you use and what you prefer to wash your hair in a significant role affects their condition and growth rate. By carefully caring for it with a diet rich in nutrients, proper washing, and careful styling, you can favorably affect your hair and get long curls quickly enough.
1. Use Only High-quality Hair Products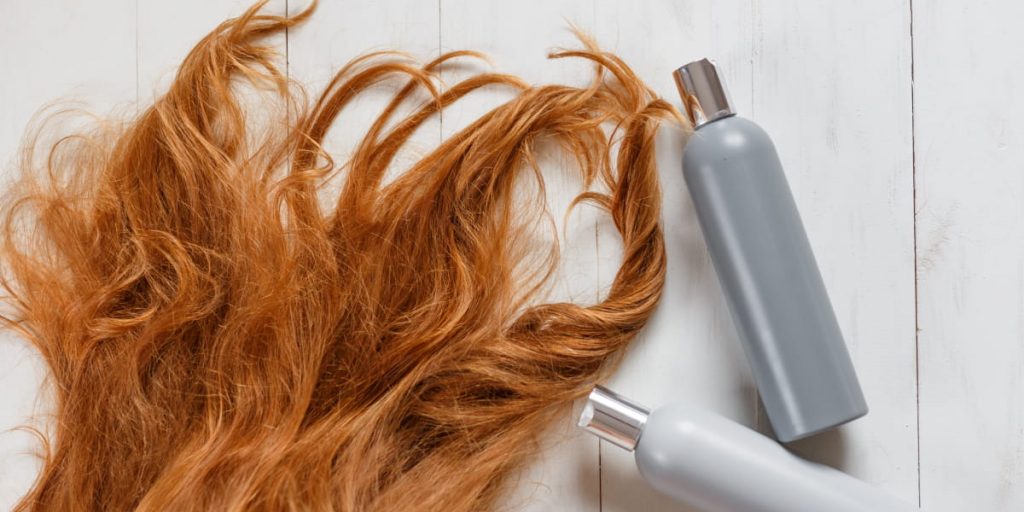 The cosmetics you apply to your kinky or curly hair are essential for their future condition. I have tips on choosing the right hair care products to speed up growing your curly hair:
Hairdressers agree that people with curly hair should stop using cosmetics containing sulfates, polymers, and parabens. These substances can negatively affect the hair by washing out natural oils from it or, conversely, lead to the accumulation of oils in the hair follicles;
When choosing a shampoo, consider those options that do not lead to foaming. This advice is crucial. It will help you to work on growing healthy curly hair and speed up the process as quickly as possible;
Buy cosmetics for your hair that contain components such as biotin, vitamin B7, and protein. You can also use cosmetics containing medicated oils such as coconut, jojoba, or argon;
When washing your hair, use cosmetic products such as a deep conditioner and a moisturizer such as light hair milk. Apply one of these two to three times a week to wash your hair. This will help keep your hair hydrated and from breaking and falling out. Also, once a month, do a deep conditioning treatment with hair products that contain protein. You can find such products in a pharmacy or beauty stores;
Use deep conditioning masks. Moisturizing hair is quite essential for health and rapid curly hair growth. Therefore, masks should be a must in your hair care.
2. Take Care Of Your Hair When Sleeping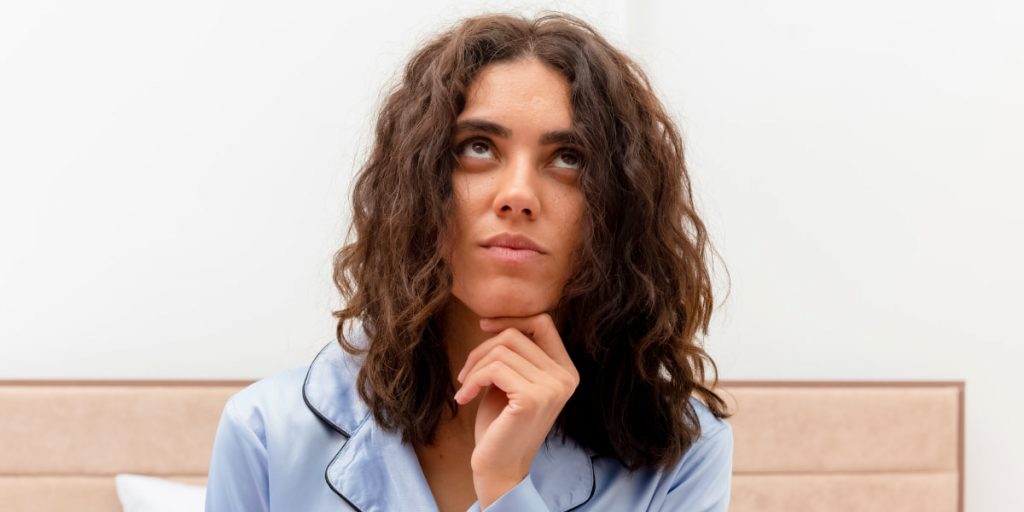 Many women who want to grow long hair devote enough time and attention to hair care during the day and, unfortunately, neglect hair care during night sleep. Although at this time of day, the hair also requires proper care.
Here are some tips on how to take care of your hair while you sleep at night:
Pull your hair back so it won't get tangled while you sleep. To make your kinky curls healthier, do such hairstyles as a high or low ponytail before you sleep;
Sleep on a satin pillowcase. This will help you avoid tangles and kinks in your hair.
3. Review Your Diet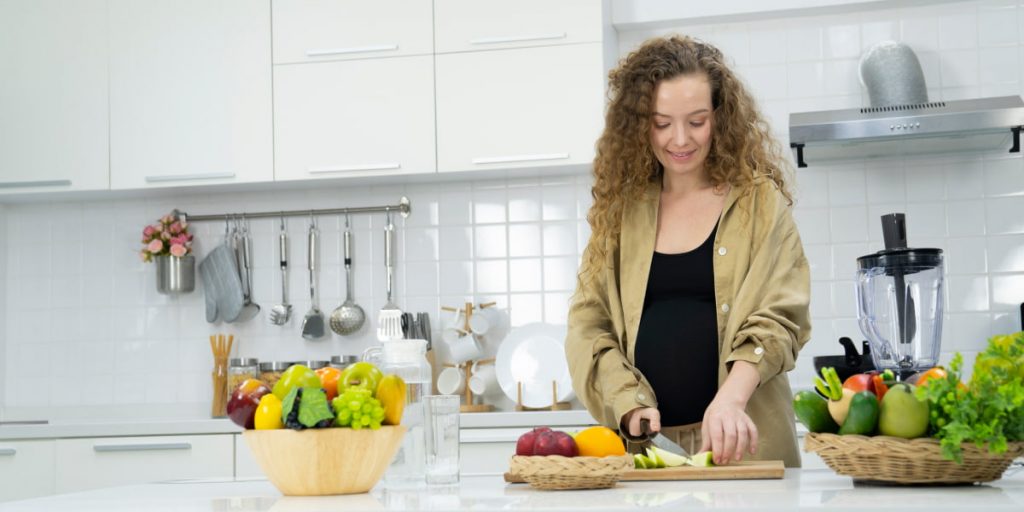 Food is very important for any processes in the body. The fact is that some products are essential for the full functioning of the body. Even if you are a vegetarian or even a vegan, reconsider your attitude towards the diet. All the nutrients you get from food primarily go to ensure the normal functionality of the organs, and everything that remains in addition to this goes to processes such as hair and nail growth. So if you feel like you have slow growth of your curly hair, it could be that you're not getting enough nutrients from a poor diet.
General Nutrition Recommendations
Consider a few recommendations from doctors that will help you be healthy and speed up hair growth for straight and curly hair:
Get enough protein. It is worth noting that our hair is made up of protein because it is essential for hair growth. You can find a lot of protein in salmon. This type of fish contains Omega-3 and vitamin D. These natural components have a good effect on hair growth. Therefore, add this fish to your diet, and you will quickly notice a positive result;
Add fresh fruits and vegetables to your daily diet. These products have a positive effect not only on the general condition of the body but also give health to the hair, making it stronger and shiny and helping it grow quickly. Include foods like spinach, kale, sweet potatoes, broccoli, peppers, berries, avocados, citrus fruits, and melons in your diet;
Eat dairy products. These products contain protein, B vitamins, and calcium. All of this has a significant effect on the condition of the hair and will help to speed up hair growth for any type of hair, including curly hair. You can use dairy as a standalone product or mix cottage cheese and yoghurt with fruit. This is a delicious and healthy snack;
Add foods containing zinc and iron to your diet;
Protein. You still need protein if you prefer lean meat or don't eat it at all. Add foods such as beans, lentils, leafy greens, eggs, and nuts to your diet;
Drink as much water as possible throughout the day. Water contributes to the growth of healthy and thick hair. Drink about two to three liters of pure water without gas per day. If you drank very little water before that, add a few more glasses of water to your diet every day. Do this until you start drinking about two to three liters of water a day.
4. Try Supplements And Vitamins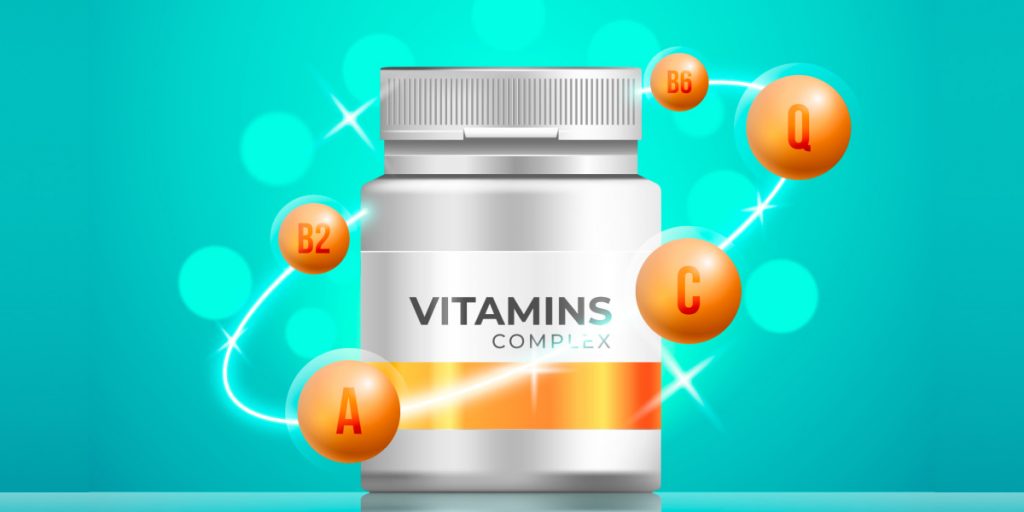 Of course, consult your doctor before using any bio-supplements and vitamins. Tell him about your hair and body condition, and he will prescribe you the necessary supplements if required.
Let's take a closer look at what components of dietary supplements and vitamins can help you to work on growing your curly hair.
Zinc, selenium, silicon, and vitamin B contribute to the rapid growth of hair;
Vitamins A, C, and E strengthen your hair and make it healthier;
Omega-3, omega-6, and Omega-9 are also involved in the health and strengthening of your hair. To get these components, you can try taking fish oil supplements. It contains all the essential fatty acids.
5. Treat Your Head Skin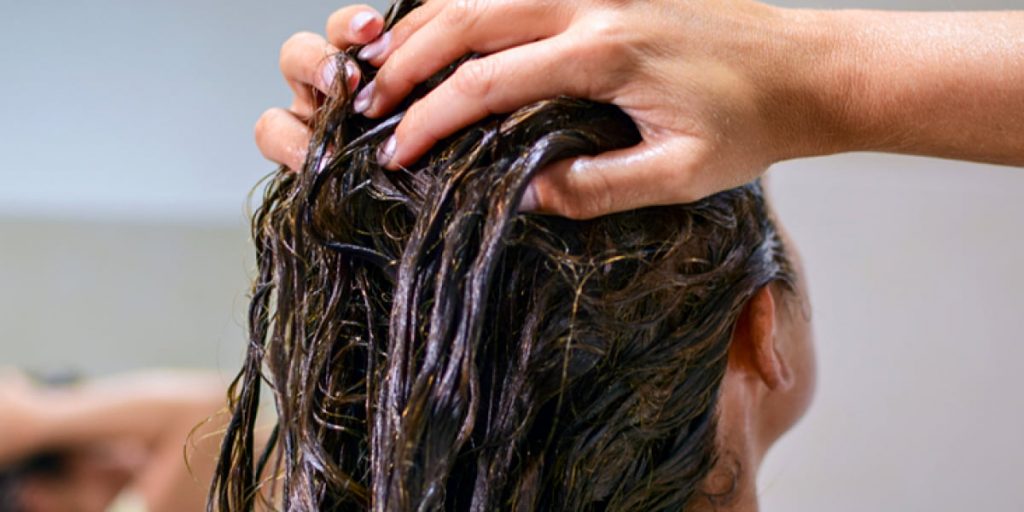 For your curly hair to be healthy and have faster growth, you need to take care not only of the ends but also to improve the condition of the scalp. Many girls, unfortunately, forget about scalp care and then get upset that they cannot quickly achieve the desired result.
I have prepared some tips for you on how to take care of your scalp. Let's consider them in more detail:
Heat a bowl of your favorite hair oil blend in a bowl of hot water;
Apply the mixture to the hair roots and massage the scalp with a massage brush for several minutes;
Leave the oil on your hair for about an hour;
Rinse your hair thoroughly under running water.
Repeat this procedure every week, and soon you will notice excellent results.
6. Don't Break Your Hair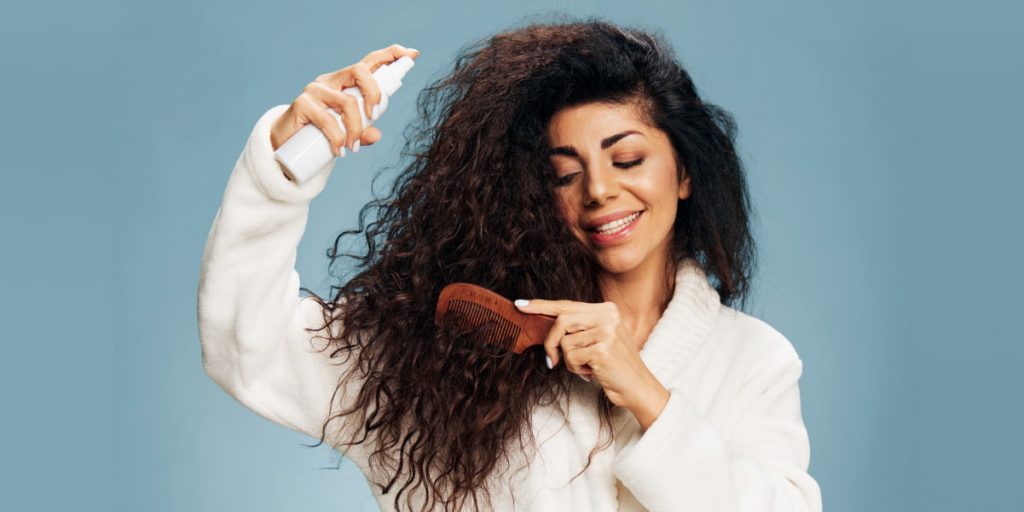 This point is quite essential, and it is also necessary to focus on it. The structure of curly or kinky hair differs from that of straight hair. This is one of the reasons why curly hair is more prone to breakage.
As you know, insufficient hydration of the hair can lead to breakage. To prevent this from happening, use moisturizing hair care products. The product you choose should penetrate the core of your hair, providing healing and regenerating effects on them. All this will help them grow faster and be healthy.
7. Use Essential Oils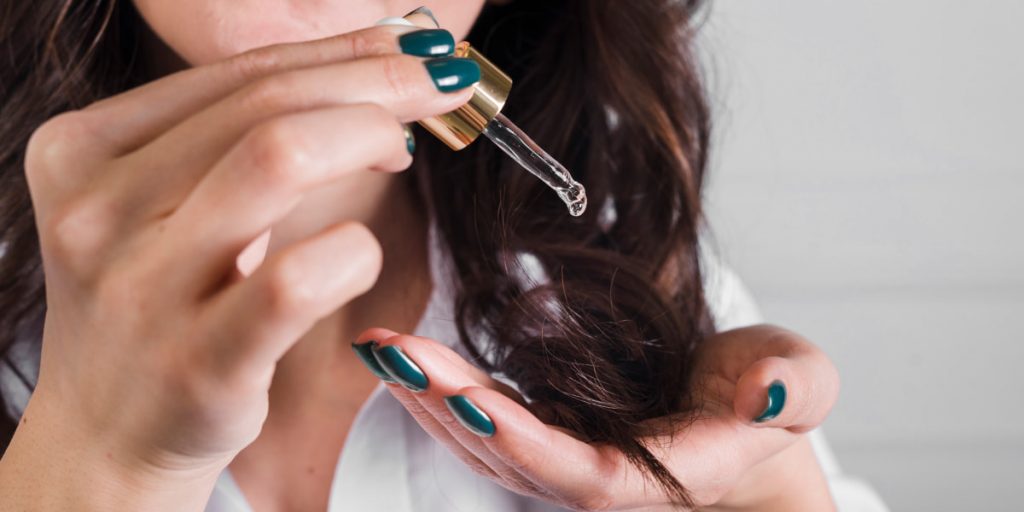 Essential oils can help you get rid of the dirt and oil that has accumulated on your scalp, and they also help stimulate the hair follicle. Consider these rules before applying essential oil:
Combine 30 ml of oils such as jojoba and grapeseed oil with 7 drops of rosemary and lavender oil with 5 drops of thyme and cedar wood. Apply this mixture to your scalp and massage your head for a couple of minutes;
Never apply undiluted essential oils to your scalp. It can harm both the scalp and hair. Always mix essential oil with a carrier oil like jojoba, almond, etc.;
If you are using essential oil for the first time, do not apply it directly to the scalp. You may have an allergy that you were not aware of. To test if you are allergic, apply the oil to a small scalp area. If, after a while, you do not feel itchy, you can use your essential oil on the entire scalp.
8. Don't Wash Your Hair Too Often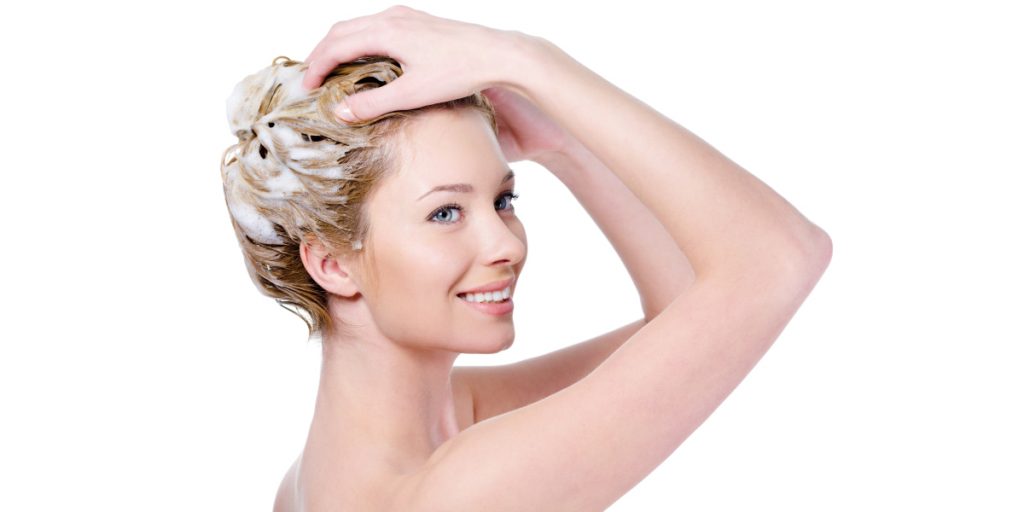 Washing your hair too often can harm your curly, kinky, or straight hair. Experts say that it is not necessary to wash your hair every day. Your hair can be so clean, and frequent washing can only injure them and stimulate the production of oil again. Try washing your hair about 3 times a week. If, at the same time, your hair looks good, then you are doing everything right. With this frequency of hair washing, the natural oils secreted in your scalp will get into the hair follicles, making them healthier and more robust, which will help to speed up the growth of your curly hair.
9. Trim Split Ends Of Hair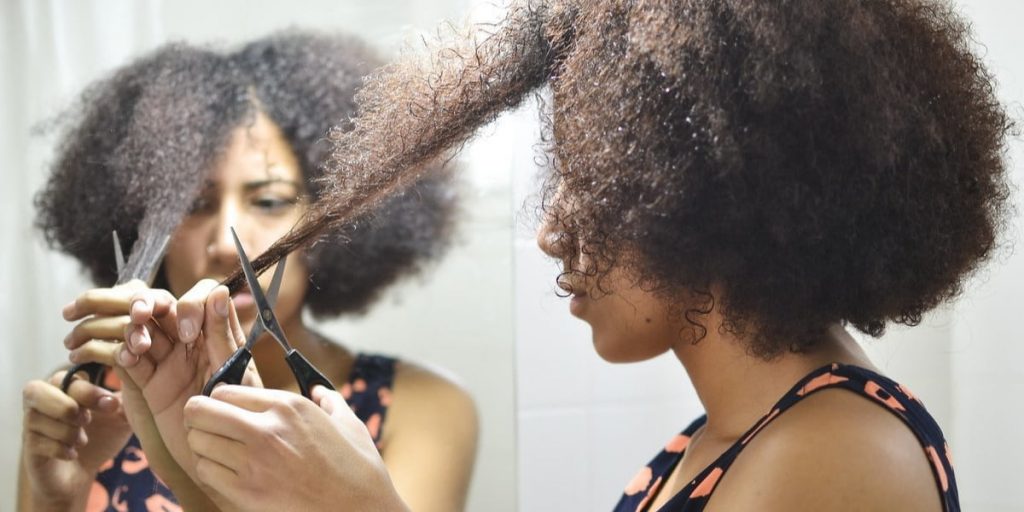 If you notice that the ends are split and look unhealthy, contact your stylist to cut them off. This must be done so that the flaking at the ends does not spread up the hair to the roots and does not spoil the hair all the way. If the ends of your hair look relatively healthy, cut them every three to four months.
10. Do A Head Massage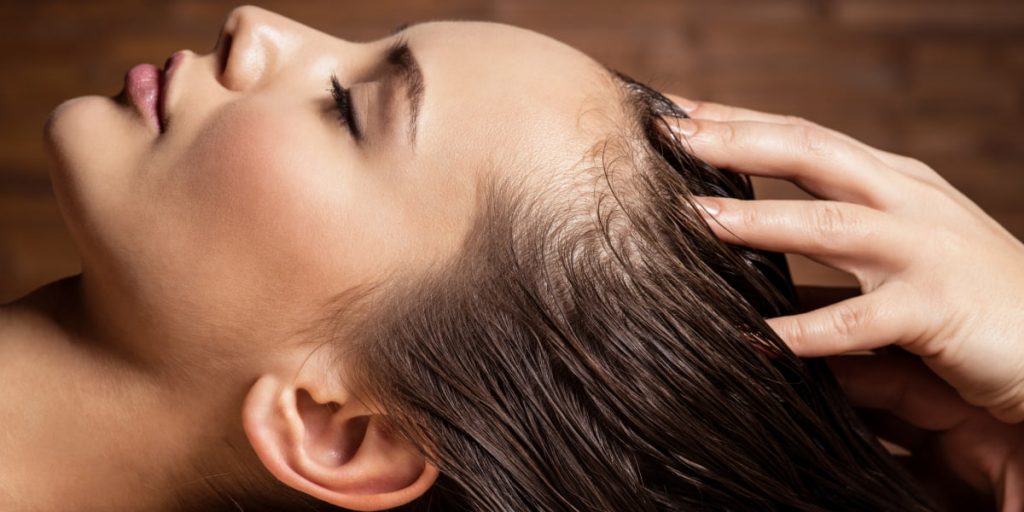 This method helps hair grow faster. By massaging the scalp, the blood rushes to it, which, in turn, helps the curly hair grow faster.
I want to give you a few tips regarding scalp massage:
Experts advise massaging the scalp for about three minutes before you start washing your hair;
Before massaging the skin, apply a few drops of eucalyptus oil mixed with coconut oil. So, the massage will be much more helpful to your hair.
11. Get Your Hair Styled Right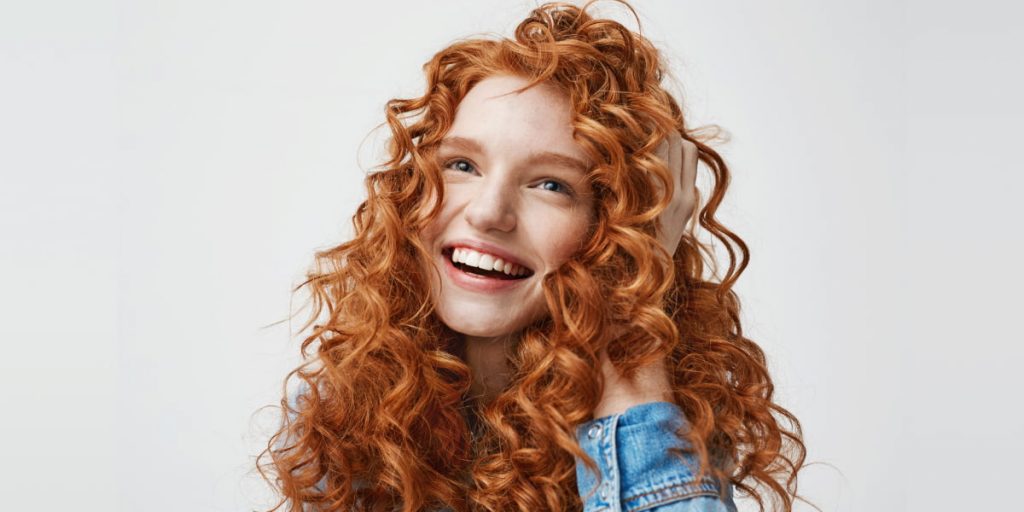 When you style your hair, don't use too much heat on your tools. The less you use hot tools that can harm your hair, the faster it will grow and be healthy and strong. So, try not to use a hair dryer to dry your hair. Use a diffuser if you have to do it because of a hurry. It will help you keep the shape of your hair.
To use it, follow these steps:
Apply leave-in conditioner to your hair;
Shape your hair and put it in a diffuser;
Let your hair dry.
What Should You Avoid If You Want to Grow Your Hair Faster?
Also, you should draw your attention to the fact that there are several things that you should avoid in your hair care. My clues look like this:
Combs with a large number of teeth that are closely spaced. This can tangle your hair and cause significant damage;
If you have kinky curls, don't make such hairstyles as tight ponytails, and don't over-tighten the elastic bands. This can tangle your strands, break or even cut off any small sections of strands.
Bottom Line
Thus, in the article, I told you how to grow long hair. Your task is to review your hair care habits affecting their condition and adjust your diet. Eating healthy foods, steering clear of the frequent use of hot tools, and switching to hair care cosmetics based on healthy components are ways to make your hair healthy and strong and achieve the desired length in a shorter time.
FAQ
How To Make Curly Hair Grow Faster?
To grow your curly hair faster, expand your diet with healthy and essential hair growth products, avoid frequent hot tools, opt for paraben and sulfate-free shampoos, and use a deep hair conditioner. All this will help you strengthen your hair and protect it from falling out; over time, you will notice that your hair grows much faster.
How To Get Long Curly Hair?
To get long curly hair, you must follow a healthy lifestyle, use hair care products without added chemical ingredients, and enrich your diet with fatty acids, iron, potassium, and zinc. With proper hair care, they will grow quickly enough.
How Fast Does Curly Hair Grow?
Curly hair grows at the same rate as straight hair – from 0.5 to 1.7 cm per month. However, many factors affect the speed of hair, so with proper hair care, you can get the desired length faster.
How To Grow Curly Hair Super Fast?
If you want to grow your hair fast, try to contact a specialist who will help you find the reason for the slow hair growth and prescribe the necessary vitamins and supplements. Impact on the hair with the help of useful components will help you quickly get the desired hair length.