Published on August 2nd, 2022
Last updated on January 25th, 2023
What Is Dry Oil And How To Use It? Applying Dry Oil On Hair, Skin And Nails
Estimated reading time:
8
minutes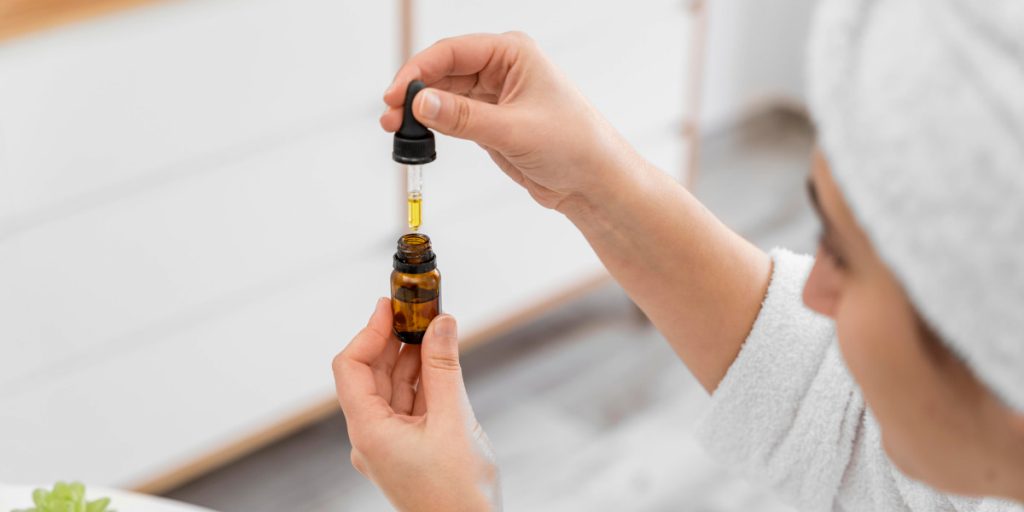 Most people prefer to use oil as a hair and skin care product. However, not everyone has heard of such a product as "dry oil." The expression sounds doubtful since the oil is not a dry product and leaves a mark after application, which can be felt for a long time. However, dry oils work differently and feel much lighter on the skin.
Dry oil gets its name not from its condition but from the effect you may receive if you use it to care for skin, hair, and nails. Dry oil is beneficial to use in beauty treatments. Due to its beneficial properties, it soothes and moisturizes the skin.
What Is A Dry Oil?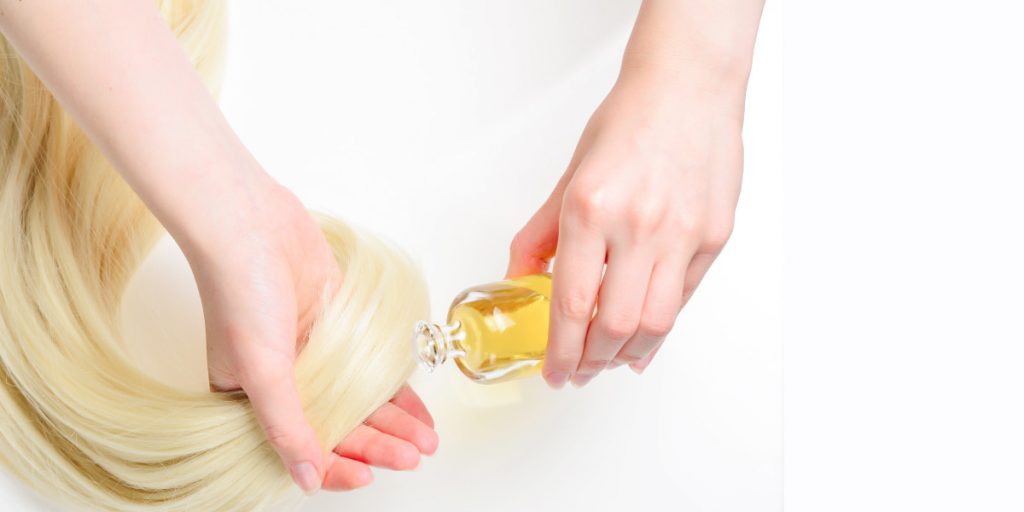 "Dry oil" refers not to the substance but the effect on skin and hair. Dry oil has a light texture and absorbs quickly enough. The main advantage of dry oils is that they do not cause unwanted shine and don't make the hair greasy.
At the same time, dry oil has the same properties as conventional oils. It can also nourish and moisturize your skin or hair. Experts note that dry fats are saturated with polyunsaturated fatty acids such as linoleic and vegetable, seed, and herbal oils.
You can find dry oils in nature in products such as:
Avocado;
Borage;
Rosehip seeds;
Sesame;
Grape seeds;
Safflower;
Sunflower.
Dry Oil Benefits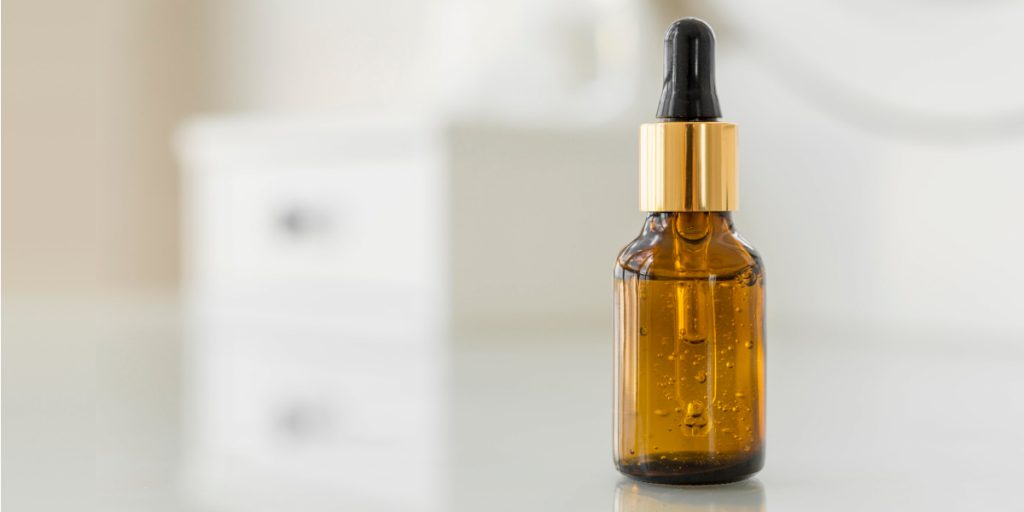 Dry oil has such benefits as:
Good hydration;
Lots of antioxidants;
Nutritional properties.
Let's take a closer look at the benefits of this care product.
1. Good Hydration
Generally, oils are occlusive agents that help hold moisture on your hair and body. Unlike conventional oils, dry oils also moisturize the surfaces they are applied to. And, as I have said, dry oil does not leave stickiness, does not make the surface greasy, and does not make the hair heavy. Dry oil is very quickly absorbed; after you apply it, you will not even notice that you have used it.
The next benefit of dry oil is the antioxidants in its composition. For example, avocado oil contains such types of vitamins as A, C, E, K, B, and folic acid. Another example of dry oil is rose hips. This dry oil will contain vitamin C, which produces collagen for the skin.
Antioxidants are substances that help restrain free radicals and deal with oxidative stress. Also, one of the advantages of these substances is that they can protect the skin and hair from ultraviolet rays and dirt.
3. Nutritional Properties
Dry oils have sufficient fatty acids to act as a barrier function for the skin. These acids nourish the skin cells. So, for example, dry oils have a sufficient amount of fatty acids, such as linoleic. This acid can help keep the skin barrier intact. Also, some studies have shown that products containing dry oil, such as sunflower oil, are more effective in moisturizing the skin than olive oil.
How To Use Dry Oil
If you know the benefits of oils and want to try using them for your self-care, you should try different dry oil options and then decide which one suits you best. Specialists do not highlight any particular oil that will help solve all your skin or hair problems. Each person will have their dry oil. Also, everyone who uses dry oil will have their way of applying it and the frequency of use.
However, look at some general dry oil application guidelines that you can try, especially if you're new to dry oil.
Using Dry Oil For Hair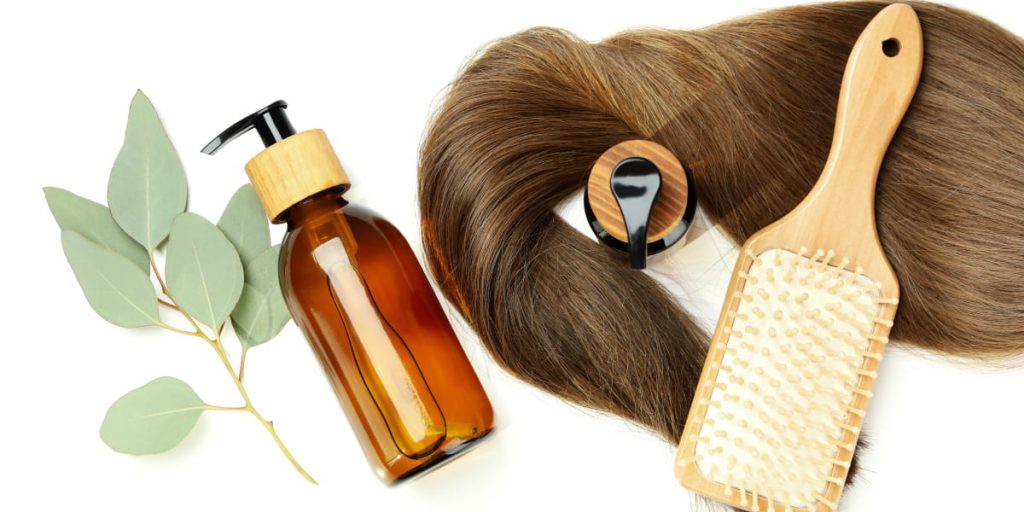 Place one or two drops of the product in the palm of your hand and warm the product with your hands before applying it to freshly washed hair. Begin to use the product at the ends of the hair, gradually moving towards the roots;
The second way to apply oil to your hair is to add a few drops to your hair conditioner. To add oil to the hair product, you need about 3-5 drops;
To apply dry oil for dry hair, use the first method I have told you about. Before applying the oil to your hair, put it on your palms and warm it in your hands with this remedy.
Dry oil is an excellent cosmetic remedy for hair. It can give hair a healthy shine and deprive them of electrification and fluffiness. Many types of dry oils contain Cyclomethicone. This substance gives the hair softness and silkiness. Dry oil is perfect for those with thin, low-porosity, and wavy hair.
Use Dry Oil For Skin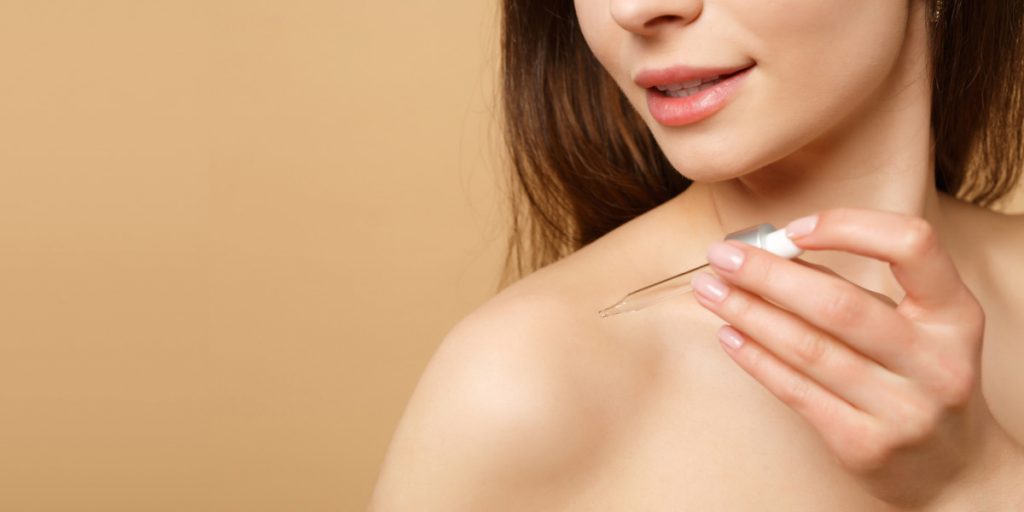 I have prepared some recommendations for you on using dry oil for the skin. Let's consider them in more detail:
Use dry oil for the skin as a final product;
If your skin is dry and you want to moisturize it, you can apply dry oil to your moisturizer;
Applying dry oil should be the last step in your skincare process. So, if you decide to apply any creams or serums after the dry oil, they won't be able to penetrate the skin and just stay on the surface;
You can even use them in place of the moisturizer you're used to after showering or lotion. So, after taking a bath or shower, use a few drops of dry oil for the skin with massaging movements;
Remember to use dry oil for the skin while it is still slightly damp. In this case, using dry oil on the body will retain the moisture you have left on it.
Dry oils leave moisture on the body, soothing the skin and improving its texture. This is especially good for those with oily skin. Because regular or what you might call "wet" oils can make your skin look even more oily and shiny, while dry oils won't.
Use Dry Oil For Nails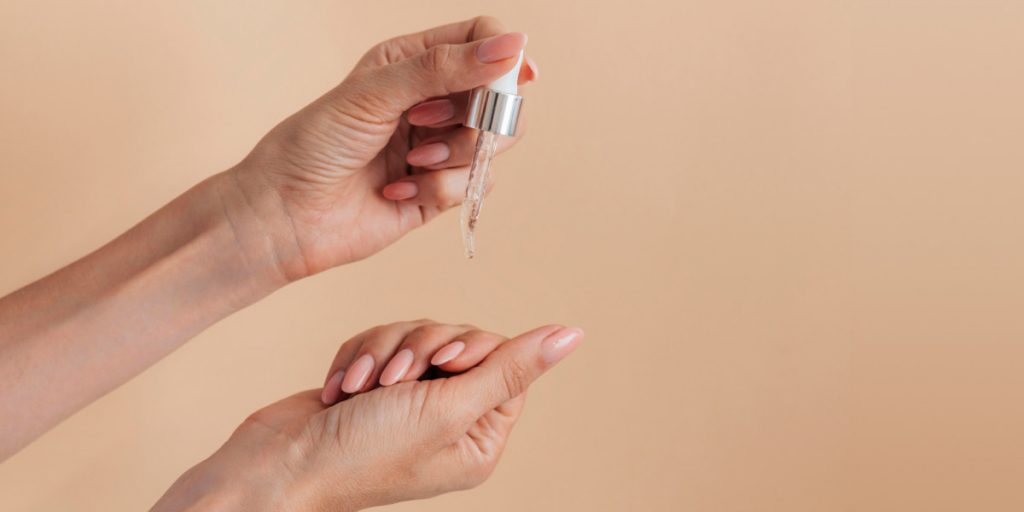 You can use dry oil for your nail with cracked or damaged cuticles. I have prepared several tips for you on how you can care about your nails:
To moisturize your nails, rub oil into them whenever you want them to get moisture;
Applying oil after washing your hands is a great idea. The good thing is that dry oils absorb pretty quickly, so you don't have to worry about the condition of your hands after applying the oil; they won't be greasy.
Thus, dry oil is a beneficial remedy for hair, skin, and nails. Its main properties are moisturizing and nourishing the skin without feeling sticky and greasy. Be careful before using dry oil for the first time if you don't know if you are allergic to it. Try applying the oil to a small patch of skin around your elbow. If you do not see the redness of the skin, itching, or other adverse effects, you can fully enjoy it.
FAQ
What Is Dry Oil?
Dry oil absorbs the skin relatively quickly compared to other oils and does not leave a greasy residue. Such oils have a positive effect on the condition of the skin, hair, and nails. Therefore, they are actively used in cosmetology.
What Is Dry Oil Spray For?
Dry oil in the form of a spray is an excellent cosmetic product for hair and body care. Among its main benefits are nourishing and moisturizing the skin without feeling sticky. Experts advise using it after showering or washing your hair to maintain beauty and health.
What Is Dry Body Oil?
Dry body oil is an oil that absorbs quickly into the skin upon application and is especially suitable for oily skin. Its benefits include moisturizing the skin, increasing collagen production, improving chapped skin, rejuvenating the skin, sun protection, and even fighting skin problems like eczema.
How To Apply Dry Oil On Hair?
To properly apply dry oil to your hair, wash your hair thoroughly, pat dry with a towel, and apply the product to damp hair. Your hair must be clean and damp; only under these conditions will dry oil work correctly on your hair.
What Is Dry Oil Body Spray?
Dry oil in the form of a body spray is used in cosmetology to nourish and moisturize the body, relieve skin issues, and protect it from ultraviolet radiation. Apply dry oil to your damp body after a shower, and you will feel how to dry oil makes your skin smooth and healthy without feeling greasy or shiny.