Published on November 8th, 2022
Last updated on January 24th, 2023
Natural Hair Lightening: How To Make Hair Dye At Home? 3 Recipes
Estimated reading time:
7
minutes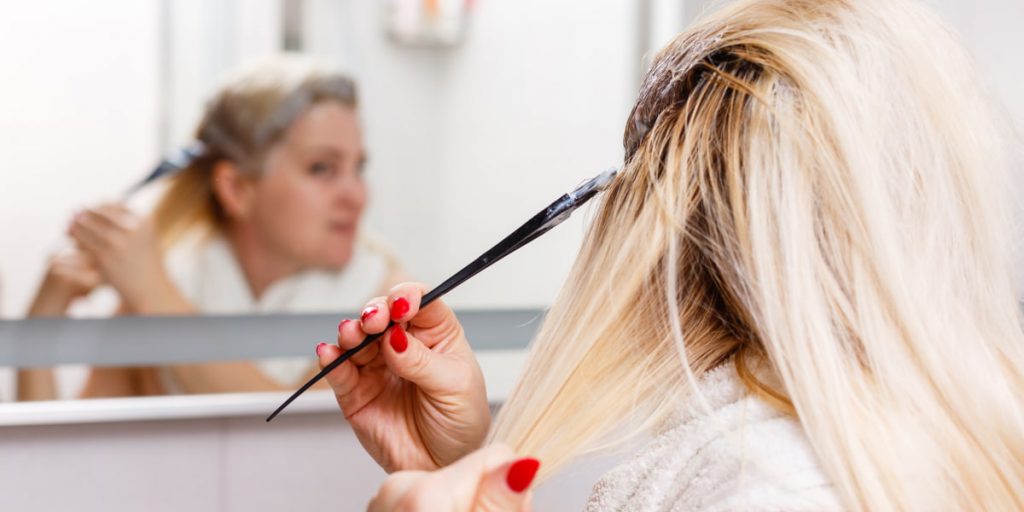 When hearts and souls demand a change, women know what to do: dye their hair. As a rule, at such moments, measures are needed uncompromising. If you are brown or brunette or want lighter hair, the goal will be to become blonde or do bright coloring. Either of these decisions is impossible without a hair bleaching step. But is it possible to do natural hair bleaching at home? Of course, natural lightening hair will be an inexpensive and healthy alternative to salon procedures.
It is important to remember that blonding is not an easy procedure. However, with our tips, you can perform natural hair lightener to become a bright and exciting blonde. So read on, and do not miss your chance to wow everyone with your new look.
Why Use Natural Brighteners For Hair
The main advantage of natural hair bleachers is safety. Unlike chemical dyes, they will not destroy your hair or aggravate scalp conditions. Moreover, many recipes for homemade lighteners are suitable for sensitive skin and can be used to treat dandruff. Also, some components stimulate growth and make the strands stronger.
Besides, natural products will give your hair a healthy look and shine. If you use them regularly, the condition of the curls will significantly improve. And this is worth a lot!
Now that we have decided that it is better to use natural products to achieve the desired result, let's move on to natural lightening hair at home without damaging it.
Preparing Your Hair For Home Bleaching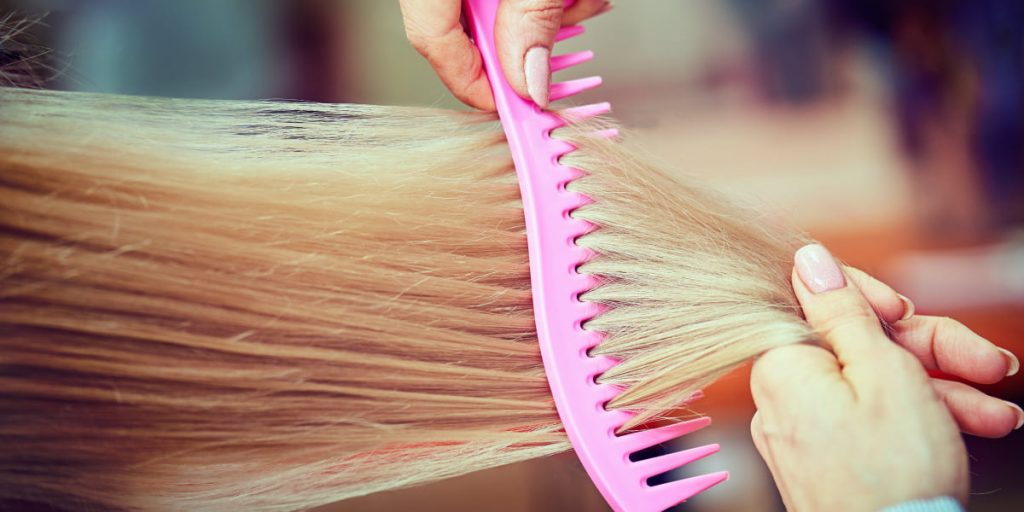 Before natural hair lightening:
Don't dye your hair several weeks before and after the procedure;
Regularly use masks and balms, preferably homemade;
Do not overheat your head with a hair dryer or curling iron;
Avoid nail polishes and gels;
Do not wash your hair daily. If necessary, replace traditional shampoo with dry shampoo.
Chamomile Hair: Lightening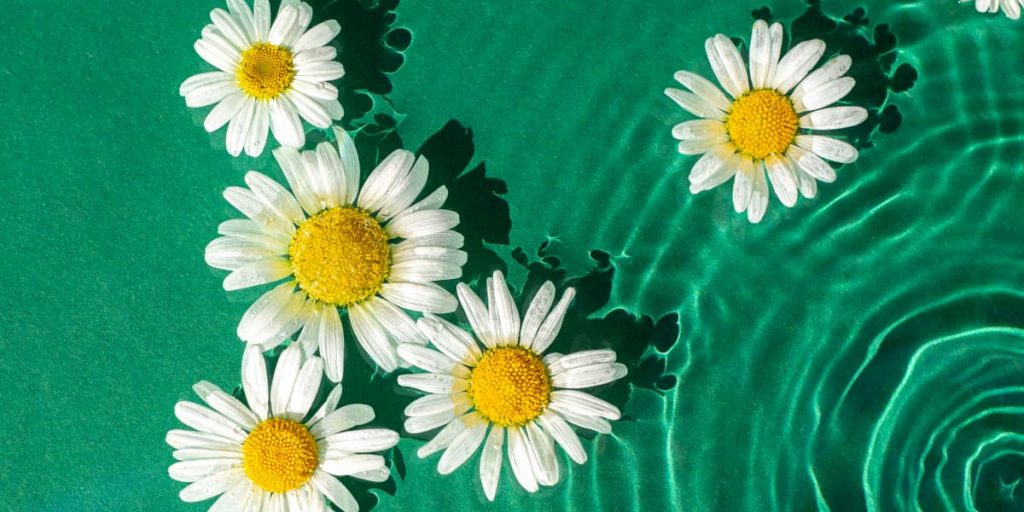 How to lighten the hair so as not only not to spoil your favorite hair but also to do it well? Chamomile, of course!
Chamomile is a well-known way of lightening hair. It gives a beautiful light golden shade to dark hair. Chamomile is suitable for those who want to lighten their hair at home for the first time, as it is a herbal solution and is not aggressive to the hair.
If you have never used chamomile before to lighten your hair and care for your strands, it is better to do an allergy test before using it.
To prepare a lightening mixture, you only need two ingredients:
Three tbsp. of chamomile.
One liter of boiling water.
Let's proceed to the procedure of natural hair bleaching:
Pour chamomile into boiling water and leave it for 30 minutes.
Strain the infusion and apply it to wet hair.
Wrap your head in foil and on top of the towel.
After 2-3 hours, rinse your tresses thoroughly with warm water.
If necessary, apply shampoo and conditioner to rinse your hair and make it soft.
This method is not aggressive but should not be used more than once a week.
Hair Lightening With Lemon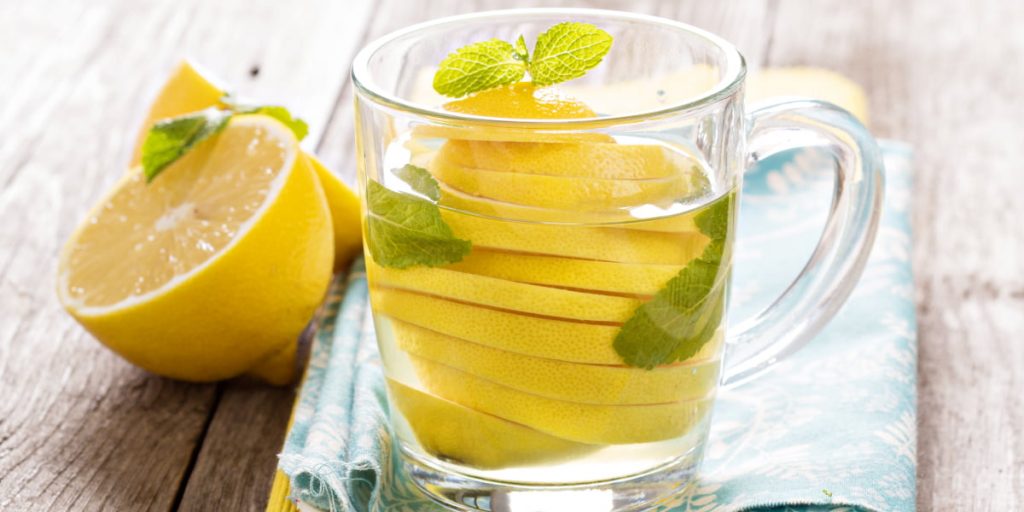 Lemon is another excellent natural hair lightener suitable even for different hair types. It will help you quickly achieve the desired result, but it is worth noting that lemon can dry the strands, unlike chamomile hair lightening, so be sure to use conditioner or balm after the procedure. Folk cosmetology offers two recipes:
Recipe #1 – for dry hair:
Conditioner – ¼ cup;
Freshly squeezed lemon juice (about four pieces) – 1 cup.
Recipe #2 – for normal hair:
Warm water – ¼ cup;
Fresh lemon juice – 1 cup.
Let's move on to the procedure:
Pour the lemon juice into a spray bottle or clean bowl. Pour in water or conditioner and shake. Leave the natural bleaching mixture on your hair for 15 minutes;
Apply the composition to the hair with cotton sponges, a sprayer, or a coloring brush (ideal for conditioner);
After treating all the strands, sit in the sun for 2 hours;
Wash your head with shampoo, and apply conditioner;
Re-lightening (another 30 minutes) can be done immediately or the next day. The result will appear only after 2-4 weeks.
Hair Lightening With Cinnamon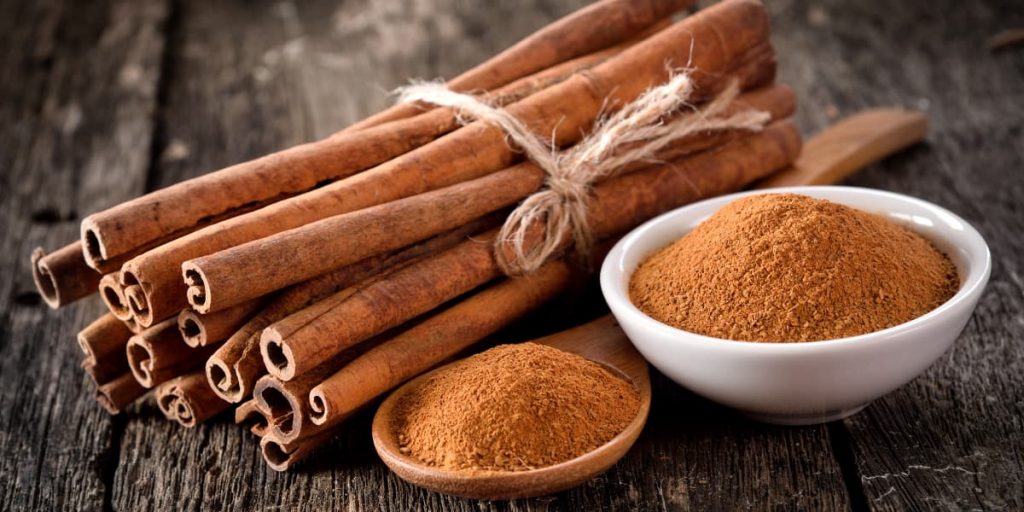 It is another one of the most popular natural hair-lightening recipes. Tasty, healthy, aromatic cinnamon can make even hot brunettes lighter!
It can be used both as a standalone product and in combination with other products. Due to its content, cinnamon has a drying effect, so you should not use this mixture more than once a week.
Cinnamon And Olive Oil
For lightening you need:
Cinnamon – 3 tbsp;
Distilled water – 1 tbsp;
Honey – 2 tbsp;
Conditioner – 3 tbsp;
Olive oil – 3 tablespoons.
Let's pass to the procedure:
Mix honey and water.
Add cinnamon powder. If you are using sticks, pass them through a coffee grinder.
Pour in the conditioner and olive oil.
Smear on the hair for 2-3 hours.
If desired, add lemon juice (2 tbsp.) to the mask.
Classic Recipe
In addition to the recipe with oil, there is also a classic recipe for natural hair lightening for blondes and brunettes. For lightening you need:
Distilled water – 3 tbsp;
Honey – 3 tbsp;
Cinnamon – 3 tablespoons.
Let's proceed to the procedure:
Mix the entire composition;
Warm it in a water bath;
Apply it warm on the strands.
Hair Lightening With Honey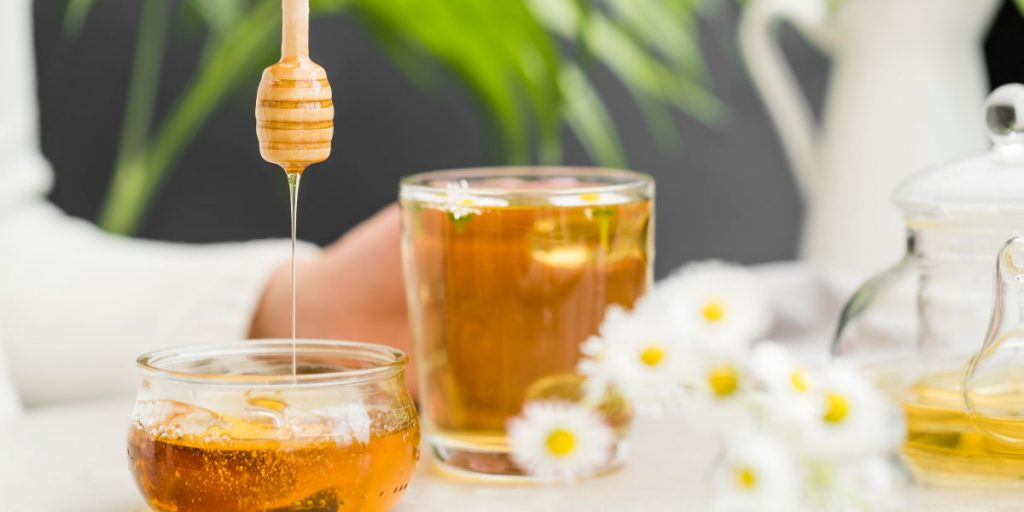 Hair lightening with honey is perfect for blond hair. The strands become noticeably softer; there is a beautiful shine. Bee products contained in honey help to nourish and strengthen the curls.
Honey for hair lightening is a delicious, safe, and natural method of hair lightening, but it is not suitable for everyone. By following several conditions, you can determine the degree of visible result:
The product is effective for blond girls. Blond, light blond, wheat, and golden natural color is more susceptible to bleaching;
Color change will only occur by 2-3 tones. It is impossible to bleach the strands completely to platinum blonde because the concentration of the bleaching agent is too low.
It is best to use fresh honey for bleaching purposes. The product is heated in a water bath and applied to the tresses. Warm it, leave it for at least 1 hour, and then wash it off. The liquid consistency of warm honey allows unhindered distribution on the strands.
Hair Lightening With Kefir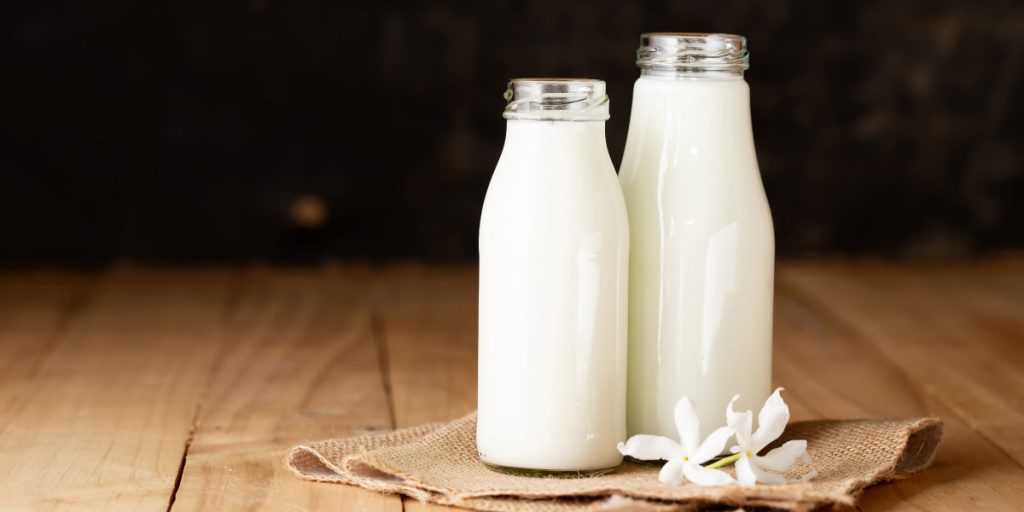 Hair lightening at home with kefir has been known since ancient times, just like chamomile to lighten the hair. This fermented milk drink, which is especially popular in CIS countries, accelerates the growth of strands, restores their structure, and nourishes and moisturizes. Kefir is used both solo and in combination with other ingredients. The only drawback is that such a mask is difficult to wash off.
And now, let's get acquainted with the recipe:
The Classical Way
We apply kefir on dry strands, wrap the head with a film, warm it with a towel, and wait 2-2.5 hours.
Kefir And Cognac
You will need the following:
Kefir – 50 ml;
Juice of 0,5 lemon;
Balm for the hair – 1 tsp;
Cognac – 2 tbsp.
Let's proceed to the procedure:
Mix the entire composition;
Lubricate the strands;
Wear a warming cap;
Keep the brightening mask for at least 8 hours, but leaving it for the night is better;
Rinse with water;
Apply conditioner.
Bottom Line
So, if you want to know how to lighten your hair naturally at home, we have shared with you several practical recipes. Choose the one that suits you best, and take care of your hair!
FAQ
How To Lighten Hair Naturally At Home?
You can make hair dye at home using natural ingredients like chamomile, lemon juice, honey, and cinnamon. These ingredients will help to lighten your hair naturally.
How Long Does It Take For Natural Hair Dye To Work?
Hair dye usually takes 1-2 hours to work. However, leaving the dye on your hair for at least 8 hours is best for the best results.
Are DIY Hair Dyes Dangerous?
You can use them without worrying about your health. But you should do an allergy test before using any hair dye.