Published on November 30th, 2022
Last updated on January 24th, 2023
How To Lighten Hair Naturally Without Damage? 5 Vital Tips And Tricks
Estimated reading time:
6
minutes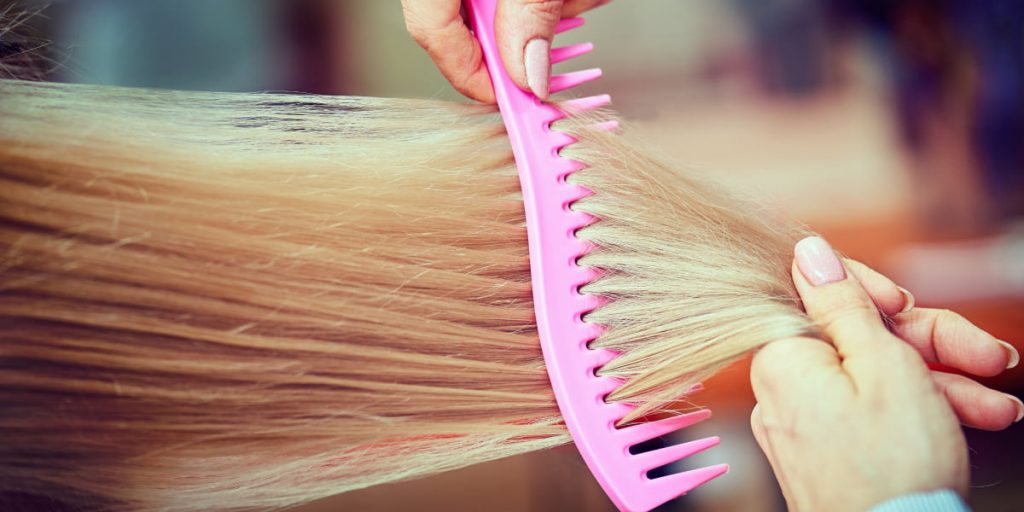 Some people would like to lighten their hair. It really gives freshness and youth. In addition, this is a great way to change the image. You can have naturally lightening hair with more environmentally friendly products.
Here are some examples of natural ways of lightening hair:
Using lemon juice;
Applying vitamin C to hair;
Application of salt water solution;
Apple cider vinegar solution;
A mixture of baking soda and hydrogen peroxide.
If you want to make your hair lighter, you're more likely to look for professional products that you can find on the store shelf. However, such products can be hazardous to the health of your hair. Together with lightning, they can bring brittleness, damage, and dullness to the hair. Instead, you can use simple kitchen ingredients to make naturally lightening hair.
In this article, we will talk about several ways to make your hair lighter using natural ingredients.
Methods For Lighten Hair Naturally
Lightening hair can also be beneficial if natural remedies are used. Not all home hair lightening methods will be effective, but with frequent use of such masks, you will achieve the desired result and make your hair healthier. Certain ingredients that can be found in any home or nearby store can strengthen your hair, give it shine and remove excess oil. Also, there are more effective products that will help lighten even very dark hair. But these methods are safer for the scalp.
We have prepared for you a list of hair mask recipes for bleaching hair naturally. Let's take a closer look at them.
Using Lemon Juice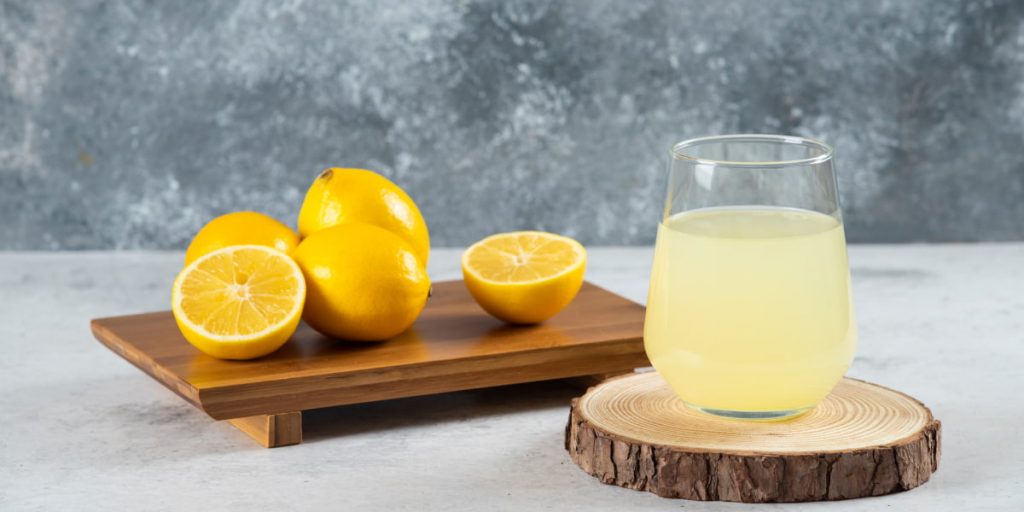 This ingredient can really help you lighten your hair but proceed with caution. Lemon juice lightens hair, but this component can damage it. It is acidic enough that it can burn your hair. So to keep your hair safe, mix lemon juice with conditioner or even coconut oil. These products contain moisturizing and regenerating properties.
To make this solution for naturally hair lightening, follow these steps:
Squeeze a small amount of fresh lemon juice and add some water to it to dilute the acidity of the lemon.
Add conditioner or coconut oil to the mixture we made in step one.
Spray the finished mixture on your hair or specific strands of hair that you want to lighten.
Go outside to let the sun's warmth help you complete your hair-lightening routine. You just need to be in the sun for about half an hour. However, don't forget to apply sunscreen beforehand, so your skin doesn't suffer from UV radiation.
It is the first method of dyeing hair without the use of harsh chemicals that you can use. In addition, lemon juice removes excess oil and dandruff from your hair. Therefore, it can give not only a positive effect in terms of naturally lightening hair, but it can also be useful for their recovery.
Applying Vitamin C To Hair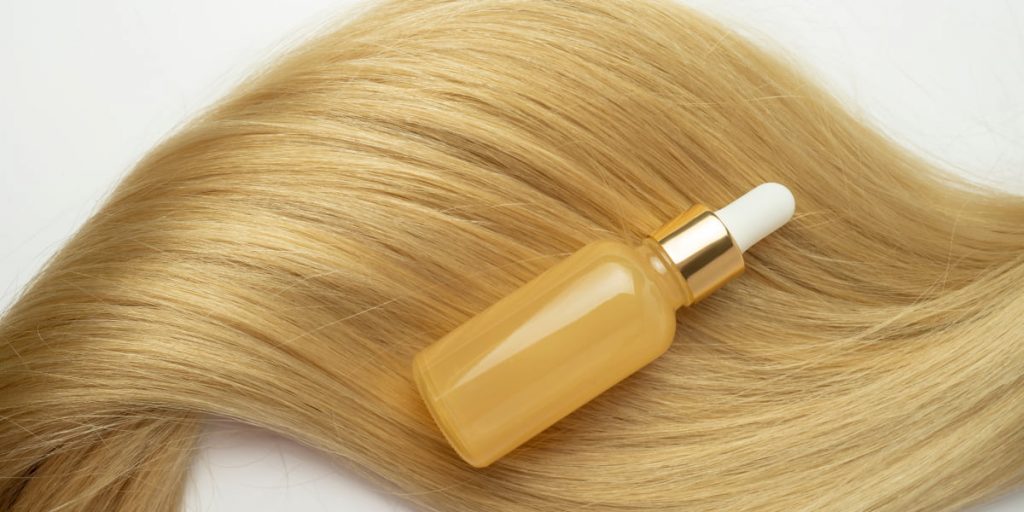 The next good and beneficial way is using vitamin C. It is thanks to citric acid. To make this natural hair lightener, grind up some vitamin C, and add it to a spray bottle. Then you should spray it all over your hair. Another advantage of this product is removing mineral deposits.
Application Of Salt Water Solution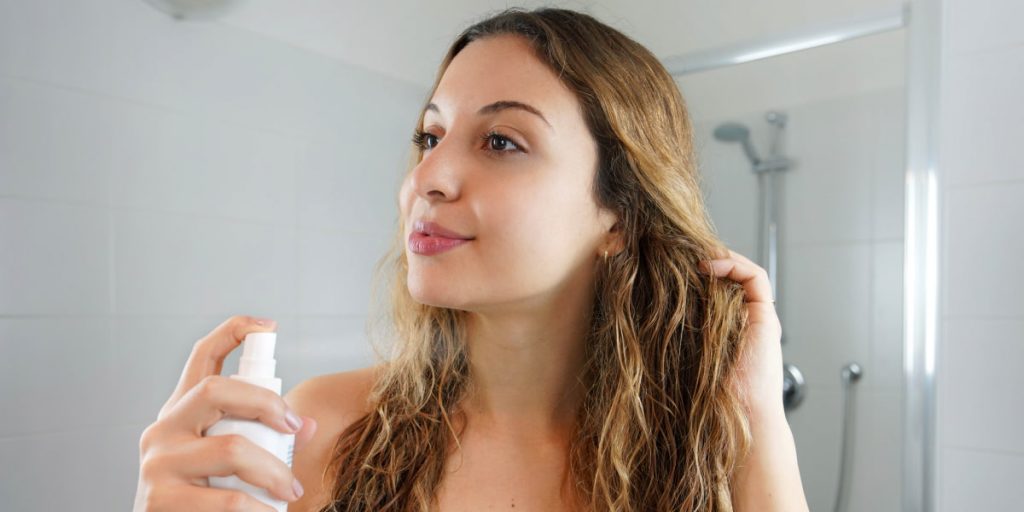 If you already color your hair and want to bleach it, even more, mix water with a little salt and spray your hair on the beach. It will open up the hair cuticle a bit and expose it to the sun.
If you want a bright, shiny, high-status color that looks like you just stepped out of the salon, stock up on shampoo and conditioner with UV protection. However, contact professional stylists if you want to get a platinum shade of hair.
Apple Cider Vinegar Solution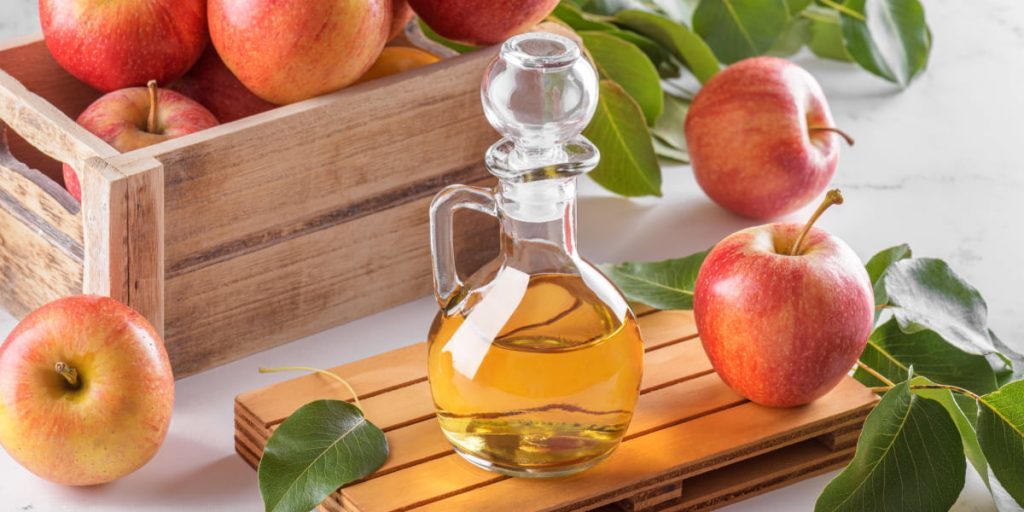 Apple cider vinegar not only helps in naturally lightening hair but also fights sebum and promotes hair growth. Also, this solution will help you make your hair smoother if you often find it difficult to comb. To prepare a solution that will help you lighten your hair, simply mix one part apple cider vinegar and six parts water. To make changes in hair color more noticeable, repeat this procedure several times. So, you can apply apple cider vinegar to your hair several times a week for half an hour. After that, rinse the solution with water. This method is effective and useful for those who want to lighten their hair and make it healthier.
A Mixture Of Baking Soda And Hydrogen Peroxide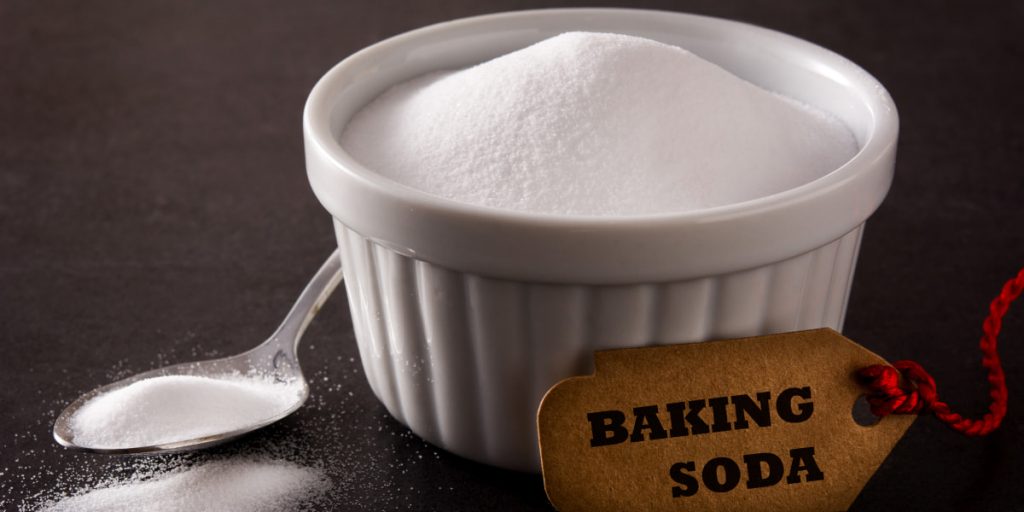 A combination of these two components can effectively help naturally lighten the hair. Peroxide and soda are ways to lighten even the darkest hair by several tones. However, if you apply too many of these ingredients to your hair, you may end up with scalp irritation and hair loss. Therefore, follow the instructions using these steps:
Mix one cup of baking soda and three tablespoons of hydrogen peroxide.
Mix these components.
Apply the paste on your hair and leave it.
How long the paste should be on your hair depends on how many shades you want to lighten your hair. If you have naturally very dark hair, you can leave the paste on your hair for a quarter of an hour.
If you want to protect your hairline from getting paint on it, apply Vaseline to it. After finishing the coloring procedure, apply a moisturizing mask to your hair.
Bottom Line
We have told you about several methods for bleaching your hair naturally. Some of these recipes will help you not only make your hair a little lighter but also give it a healthy look. If you are unsure how your hair and scalp will react to a particular product, test a small amount on a small section of your head.
FAQ
How To Lighten Hair Without Damage?
To lighten hair without damage, use natural lightening methods. So, for example, you can use apple cider vinegar, lemon juice, or saline to lighten your hair. Each of these methods will not only help you brighten your hair but also make it healthier.
Does Lemon Juice Damage Hair?
Lemon juice is not as bad a hair-lightening ingredient as beauty store dyes. However, it contains acid. Applying too much lemon juice to your hair can make it dull and your scalp dry.
Does Baking Soda Lighten Hair?
Baking soda can lighten hair when used in conjunction with more effective products. For example, an effective way to lighten hair is a mixture of hydrogen peroxide and baking soda.
Does Apple Cider Vinegar Lighten Hair?
Yes, apple cider vinegar can lighten the hair. You can fill a spray bottle with vinegar and water and apply it to your hair to help lighten it. In addition, apple cider vinegar helps to remove excess oil from the scalp.