Published on September 29th, 2022
Last updated on January 25th, 2023
Is Olive Oil Good For Your Skin? Olive Oil Benefits, Cautions, And Use
Estimated reading time:
7
minutes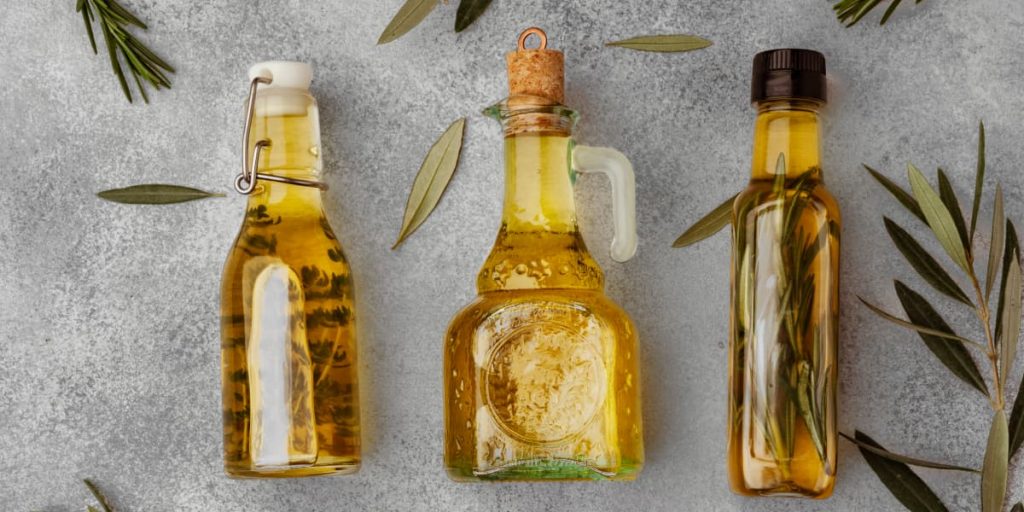 It doesn't matter if you are a man or a woman. The skin of your body requires proper care. Today, there are thousands of ways to take care of your skin, ranging from standard moisturizing and applying oils to shredded banana peels as a cream. However, how to understand which care method is suitable for your skin and which one can, on the contrary, harm it? This article will focus on the product of olive oil as a face and body skin care.
I will tell you about the oil's benefits, the risks and disadvantages, how to use this remedy correctly and what alternatives exist in case of allergies or intolerances.
Skin Benefits Of Olive Oil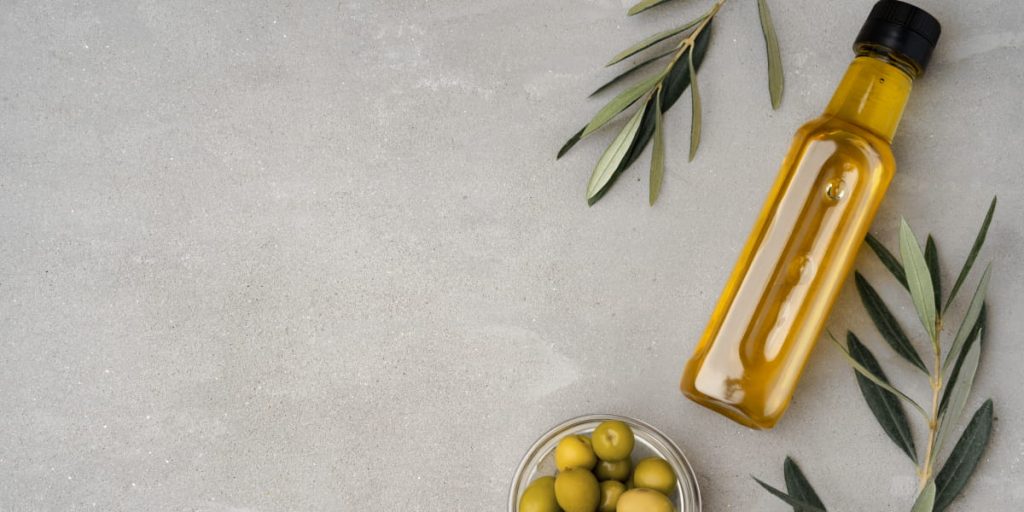 Did you know that olive oil is very versatile and can be used for many purposes? This remedy is very good for the health of the face skin. Here are some of the amazing benefits of olive oil for your body:
First, you will get a great skin hydration option. Due to the huge variety of products on the market, it is very difficult to find the right one. And it is the all-purpose natural remedy you've been looking for. It is necessary to apply a small amount to the skin and rub it over it with massaging movements until completely absorbed. Your skin will look whiter and healthier thanks to the luster, elasticity and hydration that the oil provides;
Secondly, it will help you clear your pores. It can be used as a cleanser that will cleanse your skin of dirt and makeup. For this, you need to use a small number of natural products. After the procedure, rinse everything with warm water. This cleanser is mild and gentle, unlike harsh soap cleansers;
A very nice bonus is that this natural product contains a component called oleocanthal, which has an anti-inflammatory effect. And this means that the oil can perform hygienic, preventive and therapeutic functions. This is a huge advantage since it is always at hand and getting rid of diseases such as acne, eczema and psoriasis is very easy and fast. Periodically apply a small amount or oil to the desired area and redness will disappear from the skin.
As you may have noticed, it has a wide variety of health features that will help your skin be even healthier. On the next day of spa treatments, do not forget to buy a little first extraction.
Side Effects Of Olive Oil On The Skin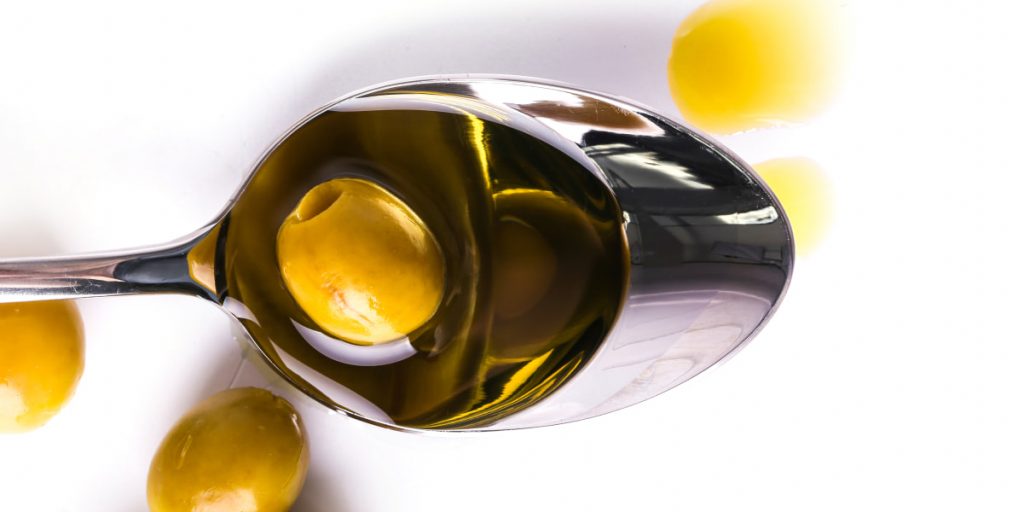 If you are interested in such a unique remedy, it is also worth considering the side effects before using it:
This product can cause clogged pores. This can lead to breakouts and acne. If you have problematic skin, you should not use olive oil on the face skin, as it will worsen the situation;
By using this natural product, you can increase the sensitivity of the face to the sun. It enhances the action of the rays, which leads to skin burns. Never forget sunscreen after using the oil. It will help you form your protection;
When applying this cosmetic product, be careful, as it leaves very unpleasant stains that are difficult to remove from clothes.
However, when listing all the side effects, there are many more advantages. It combines all the necessary vitamins and antioxidants to support your face's health.
How To Use Olive Oil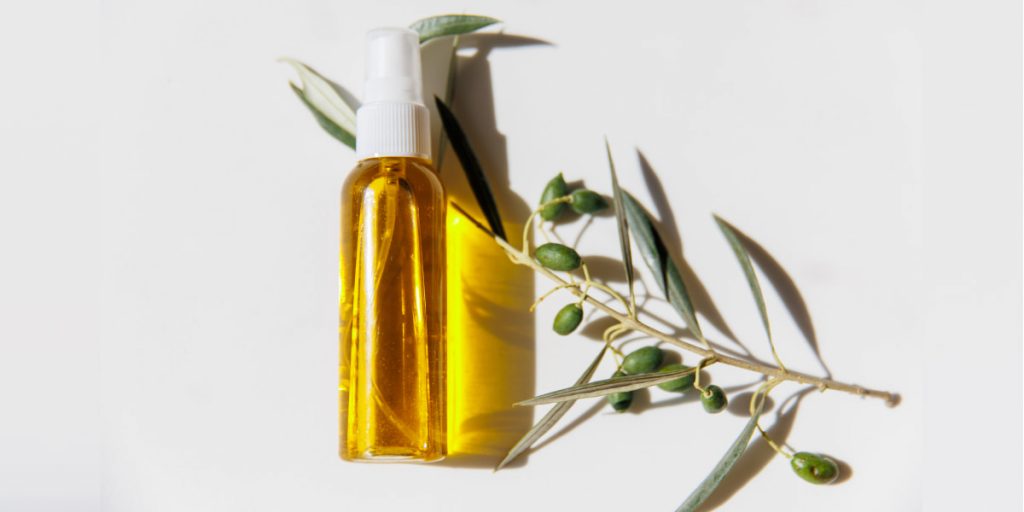 Today, there are many ways to use olive oil for skin. So, many people use this ingredient in several directions at once:
Your first use of the oil will be as a facial scrub. To do this, you need to mix ¼ cup of olive oil, ¼ cup of sugar and 1 teaspoon of lemon juice. Then you need to apply the olive oil scrub on your face and massage it. After that, you can wash off the scrub with water and dry your face with a soft towel;
You can also moisturize your face with oil. Apply a few drops of oil to the face or body after a shower. You can also moisturize particularly dry areas like elbows and knees;
With the help of this natural remedy, you can bring back a little youth. So, before bed, apply oil on your face and massage it into areas with wrinkles. After that, leave everything like that overnight and rinse it with water in the morning;
You can use this natural product if you don't want to use harmful make-up removers. So, instead of the usual means, just add a couple of drops of oil to a cotton pad and get rid of makeup;
The oil is also great for burns. In this case, you will need a lot of oil on the affected area, wait 20 minutes and allow the olive oil to soak into your body and then wash it off with cold water. This procedure can be repeated several times until the burn disappears;
You can also take care of your nails and cuticles. It is enough to anoint nails and cuticles with oil after the manicure procedure and your fingers will become softer;
Olive oil can also be helpful in the case of pregnancy. Massage the oil into your thighs and abdomen, where stretch marks may appear. It is enough to do such a massage a couple of times a day.
Olive Oil Alternatives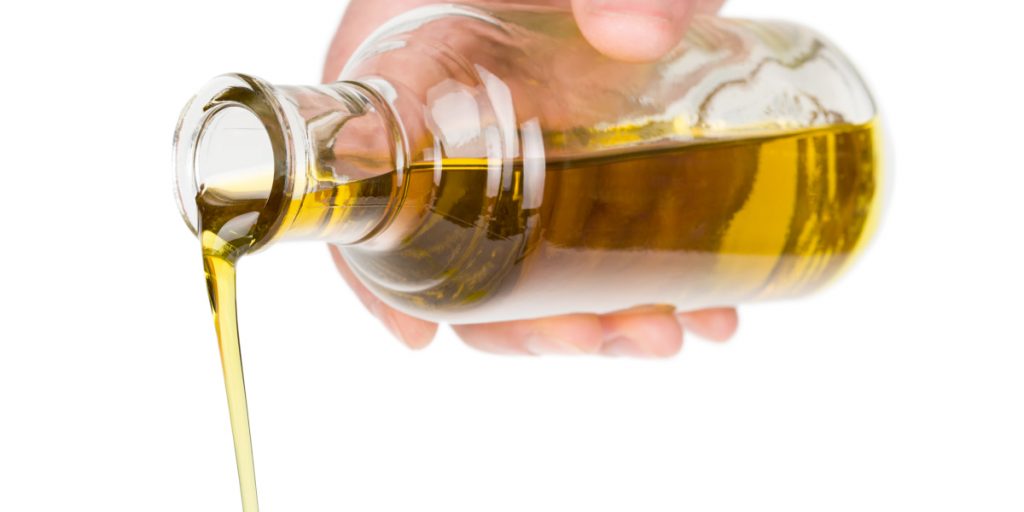 For centuries, this product has been a healing balm for the skin. This natural oil contains antioxidants and vitamins that nourish and protect the skin. However, it has recently come under fire for its pore-clogging effect. If you're looking for an alternative to olive oil that won't clog your pores, look no further!
Here are three alternatives that will leave your skin feeling soft, smooth, and healthy:
Coconut oil is an excellent moisturizer used on the face and body. Unlike olive oil, coconut oil is light and non-greasy, making it ideal for those with oily or acne-prone skin. Coconut oil is also rich in vitamins and antioxidants, making it a great choice for those looking for a natural alternative to olive oil;
Argan oil is another non-greasy option that is perfect for those with sensitive skin. Argan oil is high in vitamin E and fatty acids, making it an excellent choice for dry or damaged skin. This natural oil can be found in many skincare products, or you can purchase it in its pure form at most health food stores;
Jojoba oil is similar in structure to our sebum (the oils our bodies produce naturally), so it's no surprise that this natural oil is excellent for our skin. Jojoba oil helps to regulate sebum production and can be used on all skin types, including sensitive and acne-prone skin. Jojoba oil can be found in many beauty stores or online retailers.
There's sure to be an alternative that's perfect for your needs.
As you can see, if approached correctly, olive oil can be a great remedy for your skin.
FAQ
Is Olive Oil Good For Your Skin?
Yes, olive oil is good for your skin. It is a natural moisturizer that can help to hydrate dry skin and make it soft and supple.
Is Olive Oil Good For Dry Skin?
Yes, olive oil is good for dry skin. As mentioned above, it is a natural moisturizer that can help to hydrate and soften the skin.
Why Is Olive Oil Good For Your Skin?
Because it is a natural moisturizer, olive oil benefits your skin. It can aid in hydrating parched skin and softening it. Olive oil is also rich in antioxidants, which can help to protect the skin from damage caused by free radicals.
Is Olive Oil Expensive?
No, olive oil is relatively inexpensive. You can find it at most grocery stores in the cooking aisle for 10 dollars.