Published on September 9th, 2022
Last updated on January 25th, 2023
10 Hair Tips For Women: Healthy Hair Habits
Estimated reading time:
10
minutes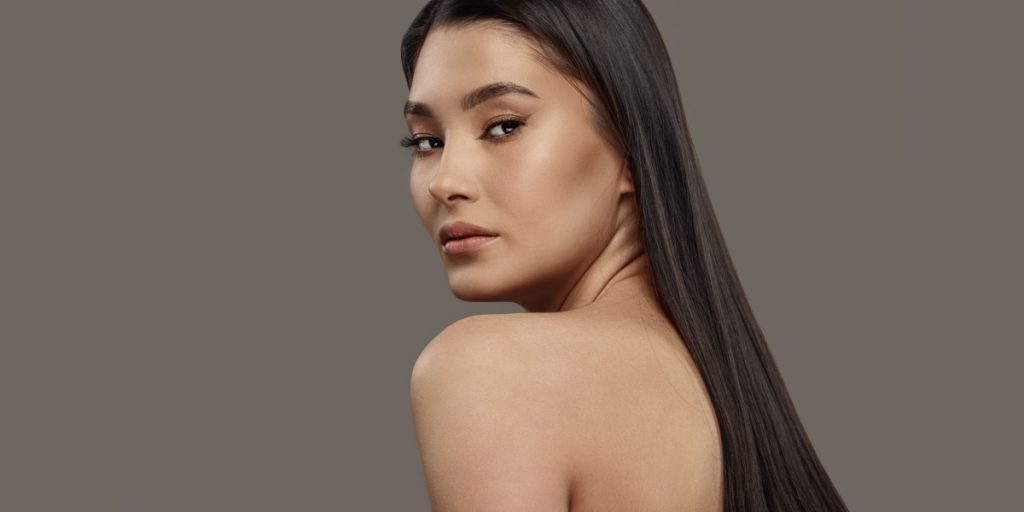 Long, well-groomed hair always makes a lady stand out from the crowd. Most women are proud of their hair because it is one of the most visible and recognizable features of a woman's body. That's why it's so important to take proper care of it, and my hair tips for women are here to help.
But unfortunately, hair care is often neglected. We all know that we should wash and condition our hair regularly, but sometimes we don't have the time or forget to do it. We may not have time to do it, and our hair suffers as a result.
And what to do if your hair is unruly and you lose it in "bunches" every time you brush it? Not all owners of luxurious hair are generously rewarded by nature with resistance and beauty curls. So, without further ado, let's get started! This article shares the top 10 hair care tips at home. These tips will help keep your hair healthy and shiny.
1. Appropriate Shampoo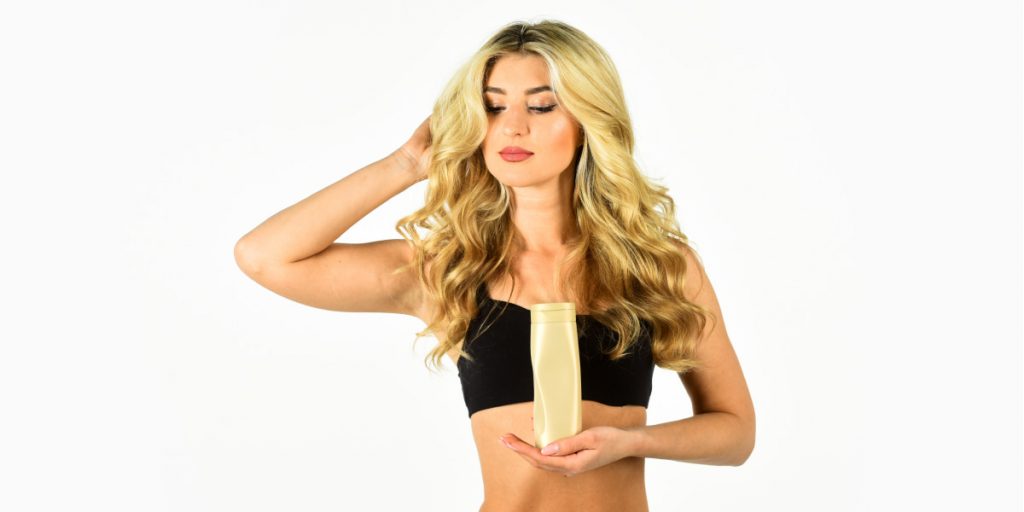 Let's start with the essential points. Before you buy hair care products, determine your hair type. It is a fundamental rule in hair care tips for women! Having dry curly hair, you cannot use shampoo for normal hair and vice versa. Carefully read the information on the tube:
For example, for an oily scalp, you need to use shampoos that have drying ingredients. Peppermint extract, eucalyptus, lemon, and zinc will do a great job;
As you understand, the previous ingredients will only worsen things in a situation with dry curls. Therefore, the tip for the care of a dry scalp will be compositions with oils, such as jojoba, avocado, egg lecithin or lanolin, and silk proteins. They help retain moisture;
Shampoo lines that are not overloaded with unique ingredients are suitable for normal hair. So it would help if you looked for the appropriate label on the tube.
You can also use homemade shampoos, which will be even more beneficial for your hair. This way, you know what ingredients are in your shampoo, and they won't harm your hair.
2. Special Approach To Colored Hair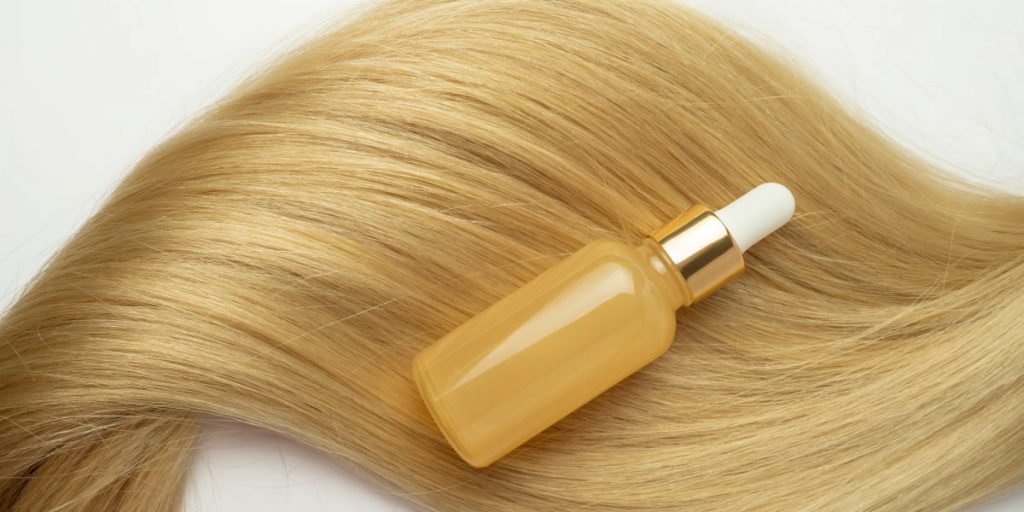 If you are a fan of coloring your hair, you should understand that you especially need to instill healthy hair habits in yourself.
Hair becomes weaker and damaged, requiring more gentle and thoughtful care. It is necessary to use only products for colored hair. Any coloring penetrates deep into the layers of the hair shaft. In this case, the Ph is close to natural and includes polymers, proteins, and sun protection factors. They smooth out the scales and protect your hair from damage.
Using complementary products to give your hair a healthier look is essential. Dry oil, for example, can help with this.
Remember that if you want your natural hair color back, you should approach this wisely. You can't go from black to blond all at once. It's vital to follow hair care tips and proper instructions at home.
Healthy hair care habits include choosing the right shampoo and washing your hair correctly. You may not be aware of it, but washing your hair precisely determines what condition it will be in and how beautiful it will look.
So, let's start with the basics: shampoo should be applied twice. The first time you wash away the grease and dirt that has accumulated since last. The second time the valuable vitamins and substances for growth penetrate the hair structure.
The ideal procedure for hair is as follows:
Thoroughly brush the hair;
Remove the rest of the styling product by rinsing the head;
Lather up the shampoo in your hands;
Thoroughly massage shampoo into the scalp;
Lather on for a couple of minutes;
Rinse out hair;
Repeat steps 3-6;
Gently squeeze out the water;
Spread the conditioner over the entire length;
Leave the conditioner on the hair for about 5-10 minutes. For better effect, heat your hair with a hair dryer before washing it.
Balms, conditioners, and masks take care of the hair. They clog the scales of the hair, thereby making them smoother. Applying these products, starting from the ends upwards, is better than affecting the scalp. That is why they are added to all hair care tips for women.
4. Follow The Temperature Regimen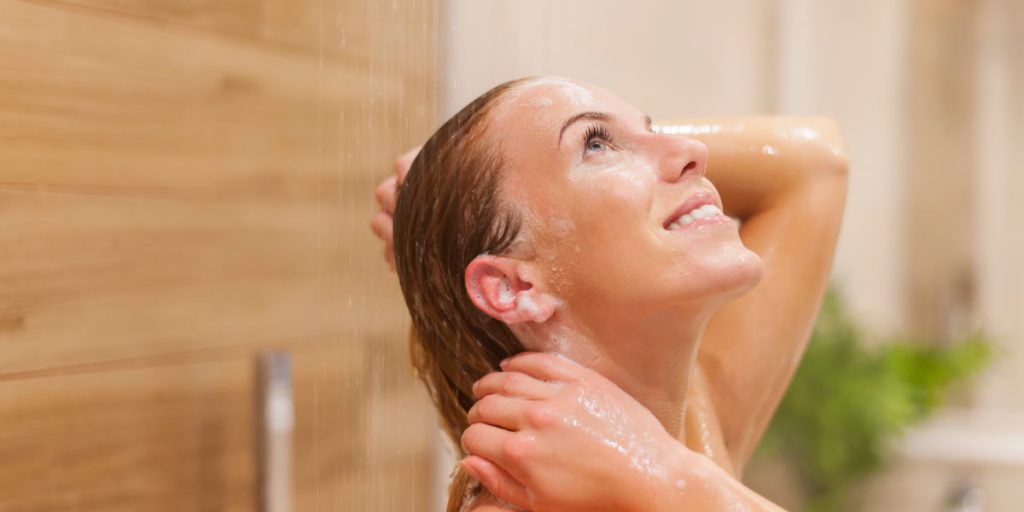 No matter how much you like to take a hot shower, you shouldn't wash your hair with too hot water. It is an excellent tip for scalp care. High temperature reduces the protective lipid layer and triggers the secretion of grease. It means that hair can get dirty faster. And dry hair will thin even more if it gets too hot.
The ideal water temperature is 36-37 degrees. You can finish by rinsing your hair with cool water. The contrast shower will improve blood flow, more nutrients enter the bulb, and the hair will grow faster.
5. Stick To The Schedule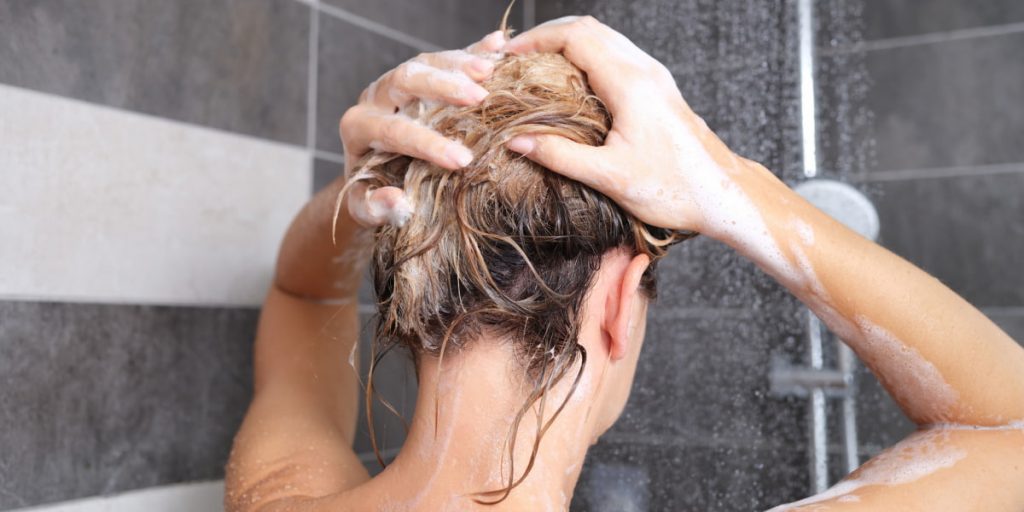 There is an opinion that frequent washing provokes the secretion of sebum, and silky curls become more greasy. Therefore, you need to wash your hair every 4-5 days. But this is not true at all.
There are no clear rules and periodicity in this case. You should wash your hair as it gets dirty, even if you have to do it every other day, so that grease does not accumulate on the skin and clog pores. After all, this is one of the causes of hair loss.
Many hair care tips at home include dry shampoos and their natural substitutes. For example, you can use dry shampoo if you don't have time to wash your hair daily. Dry shampoo is an exceptional cosmetic spray that is sprayed on dry, dirty hair and allows you to cleanse it without washing.
6. Taking Care of Wet Hair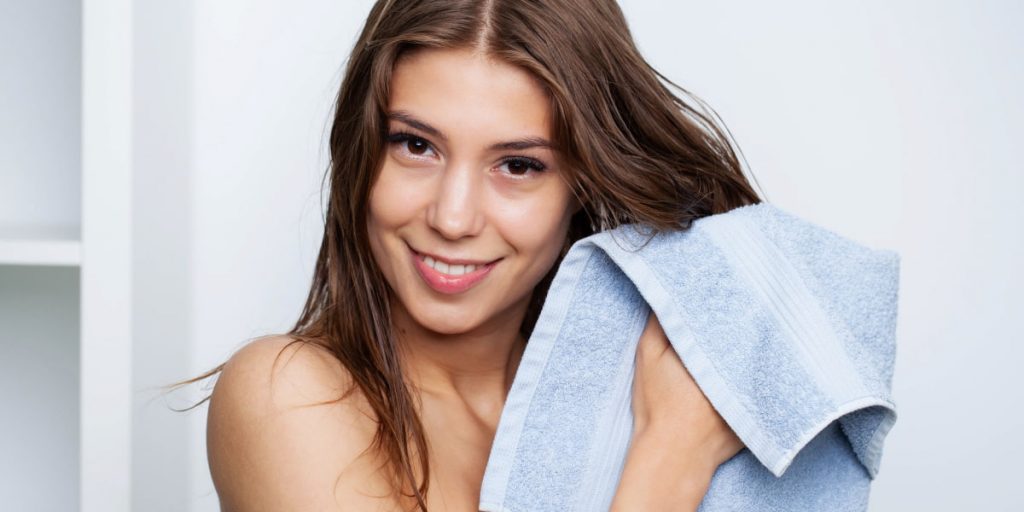 The most fragile hair is wet hair. It is straightforward to break or tear the bulb, even with an ordinary comb. That's why you should never brush your hair when it's wet.
Another healthy hair habit is not to wrap your strands in a towel after showering for a long time. Imagine being wrapped in a blanket after a bath. Is it hard to breathe? Naturally! The same thing happens to your scalp breathing. Blood circulation is disrupted and contributes to hair breakage.
It is best to blot the strands along the entire length gently. If you want to put a towel on, then for a couple of minutes.
7. Children's Products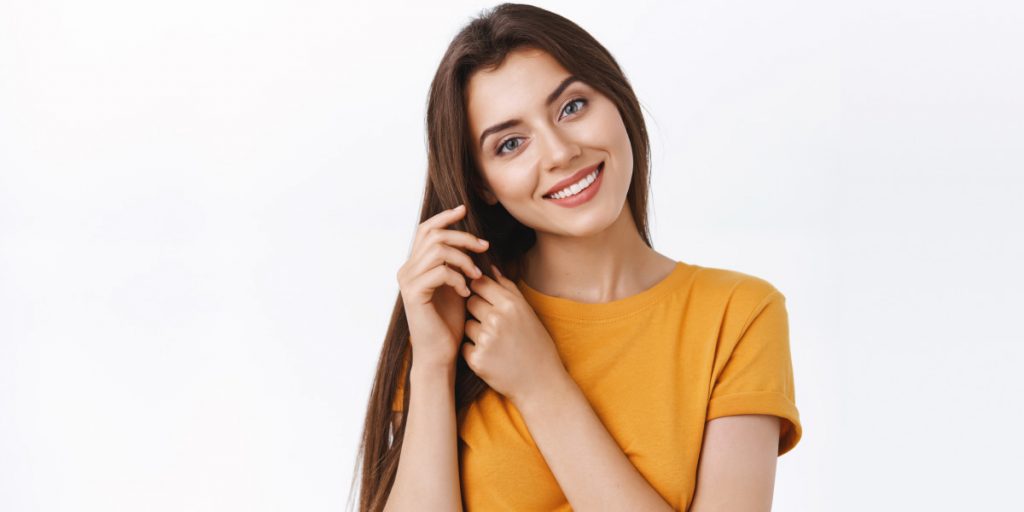 Now on many forums on the Internet, a new boom has begun: children's cosmetics use is attributed to hair tips for women. The composition there is the most gentle; allegedly, hair becomes softer and more obedient. And, if you look at the little girls, it sometimes seems they just came out of a fairy tale with their long, soft hair.
But if we judge objectively, not everything healthy and harmless for children is suitable for adults. The fact is that many children's products are not designed to remove sebum in large quantities. In simple words, some children's products will not be able to penetrate the scalp, so this care tip is ambiguous. You can try this option by trial and error.
8. Hairstyling Techniques
Hair dryers, irons, curling irons, and various stylers can kill even the lushest hair if used and selected incorrectly. The main problem that damages the hair is overheating.
Therefore, when blow-drying your hair, the best healthy hair habit (if you can't give up the blow dryer altogether) is to use cold air. However, it is impossible to curl or straighten strong curls that way. Here comes the aid of unique means with thermal protection. Foams, sprays, masks, or lotions.
If you want to make beautiful curls without trauma to the hair, you can use hair rollers instead of a hot curling iron. It is one of our grandmoms' oldest and least traumatic methods.
9. Head Massage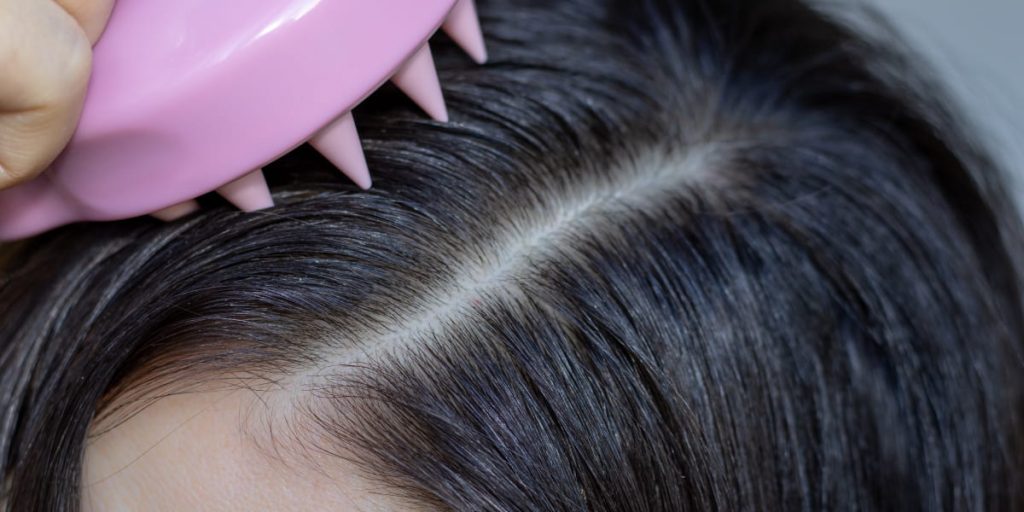 Another scalp care tip that will help to achieve long and beautiful hair is a massage. The blood flow will improve, and the strands will get a charge of valuable substances. Massage is enough to do once every 1-2 days, half an hour after water procedures.
In addition, you can do the massage after you wash your head and daily. To do this, you will need an ordinary comb with which you comb your hair. Every night before going to bed, take 3-5 minutes to comb your hair, pressing the ends of the comb tightly to the scalp. It will stimulate the blood for hair growth.
10. Proper Nutrition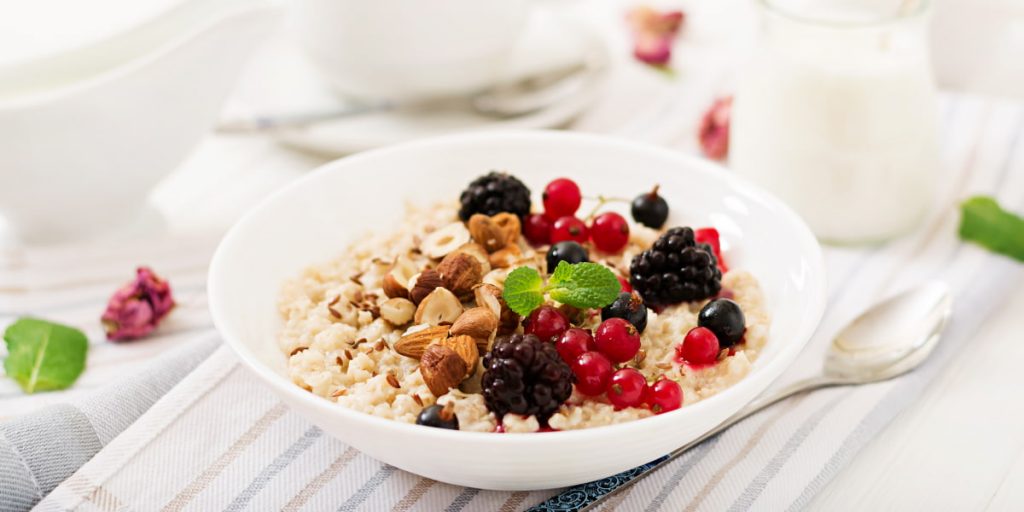 Watch the food you eat. Our bodies need to get the necessary micronutrients. A lack of protein, for example, leads to hair loss. Add to your diet:
walnuts;
redfish;
pumpkin seeds;
eggs;
meats;
apricots;
melon;
broccoli;
lentils and soybeans;
cottage cheese;
berries.
Bottom Line
Beautiful and long hair is not a gift or something unattainable. It is daily work on yourself and your appearance. If you want to get results, start taking action today. Observing at least one of my hair tips for women in a month, you will surely see the owner of an elegant hairstyle in the mirror.
FAQ
How To Take Care Of Your Scalp?
There are many tips on how to take care of your scalp. For example, it is necessary to shampoo and massage your scalp regularly, monitor nutrition, and so on.
How Often Should I Wash My Hair?
It depends on the individual hair type, but washing your hair every 2-3 days is recommended.
Does Nutrition Affect The Condition Of My Hair?
Yes, nutrition has a significant impact on how your hair looks. That means you must watch the quantity and quality of the food you eat.