Published on January 31st, 2023
Last updated on February 1st, 2023
Retinol Benefits In Skin Care: Is It Good For Skin?
Estimated reading time:
10
minutes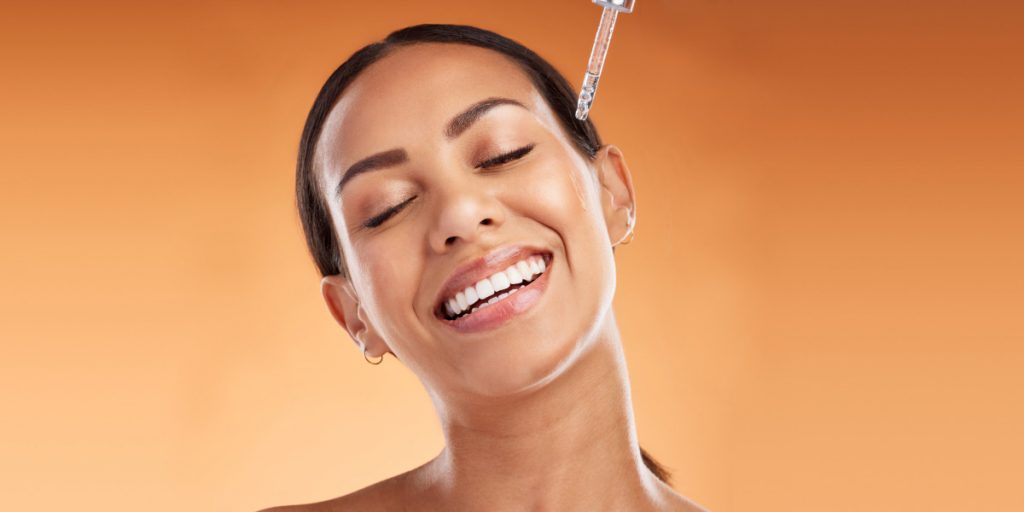 Vitamin A is the first anti-wrinkle vitamin approved by the FDA. It significantly affects the appearance of the skin. Many doctors like retinol treatment for its anti-aging effects.
In the age of marketing, false information increases as the product becomes popular. People often make up things to popularize and distort the ingredients' properties.
You may notice a wide range of retinol benefits in skin care aimed at:
acne treatment;
rejuvenation;
reducing the signs of photoaging.
At the same time, not all girls planning to buy face cream with retinol know this substance. Let's find out why there is so much buzz about it and how it affects the skin. But how can the presence of retinol in the composition affect the skin? And how to use retinol in a skincare routine correctly?
We strive to promote a scientific approach, evidence-based medicine, and cosmetology. So, we will only talk about things that have a scientific basis and a solid research base. This article will tell you everything you want to know about retinol benefits in skin care.
What Is Retinol?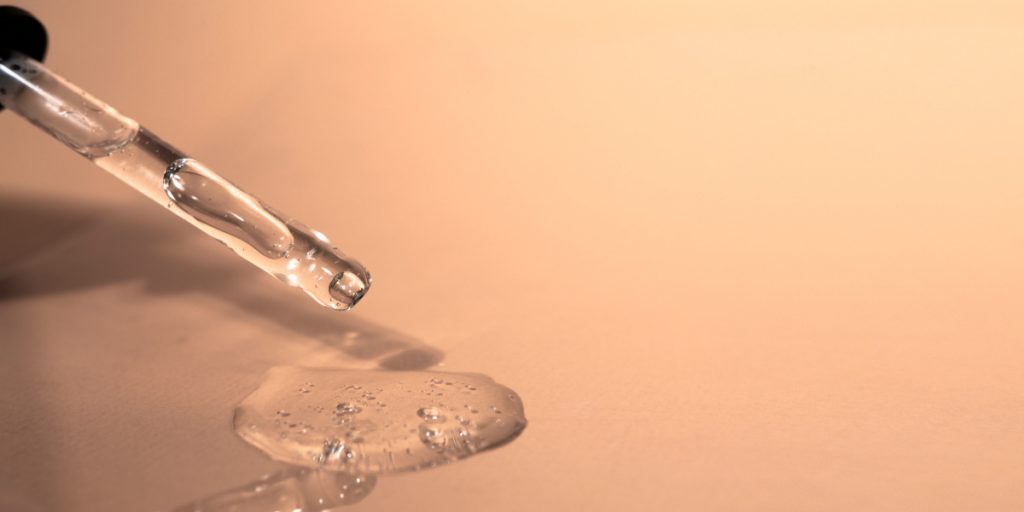 Retinol is a form of vitamin A that is widely used in the production of cosmetics. At home, retinol refers to all vitamin A derivatives. They are scientifically called retinoids.
Carotenoids are precursors of vitamin A and provitamins. β-carotene is the best known of which. We may say that retinol is good for the skin. The group of retinoids includes retinol and its natural derivatives, such as:
Retinyl palmitate is the gentlest of the group.
Retinol is the most common, usually in concentrations of 0.15-1%.
Retinaldehyde is a small, unstable molecule. The substance is well-studied and effective. It does not cause photosensitivity.
Retinoic acid (tretinoin) is the most potent retinoid. The inclusion of tretinoin in cosmetic products is illegal in many European countries.
Many synthetic variations.
It became popular in mass-market cosmetics only a couple of years ago. Although retinoids are well-studied and have long been in use in medicine. Pharmacies used to sell vitamin A products strictly by prescription. But today, retinol treatment is one of the main trends in the beauty market.
Retinol And Its Properties
Vitamin A and its derivatives are substances that effectively slow the aging process. Fat-soluble retinol penetrates the stratum corneum and, not very profoundly, the dermis. When retinol reaches the keratinocyte, it penetrates and binds to the corresponding receptor. There are lots of nuances of retinol treatment.
Four groups of receptors have a high retinol binding affinity (CRBP). Retinol stimulates the cellular activity of:
Keratinocytes;
Fibroblasts;
Melanocytes;
Langerhans cells.
When interacting with receptors inside the keratinocyte, you may see the following effects of retinol:
promotes their proliferation, enhances the protective function of the epidermis;
reduces transepidermal water loss;
protects collagen from degradation;
inhibits the activity of metalloproteinases, which cause degradation of the extracellular matrix.
In addition to the above, retinol in a skincare routine also enhances the process of reticular fiber remodeling and stimulates angiogenesis in the papillary layer of the dermis.
Vitamin A, its derivatives, and its instability have certain irritating factors. They limit their use to cosmetic and pharmaceutical products.
What Are Retinol Benefits In Skin Care?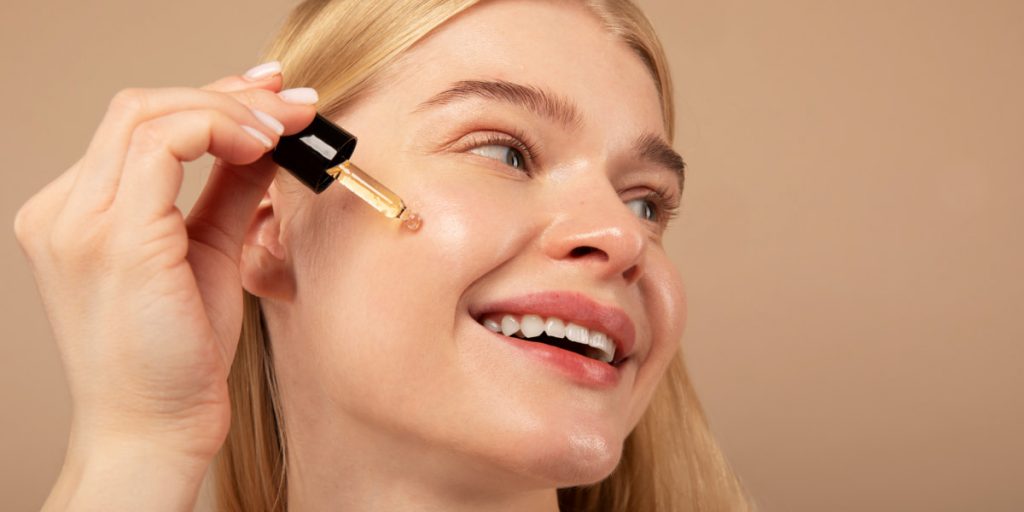 Cosmetic preparations with retinol help to solve a wide range of aesthetic problems. Their effectiveness in fighting wrinkles, acne, and pigmentation is a medical fact. Cosmetics with retinol promote lots of benefits in skincare:
Cell renewal. Retinol accelerates the process of micro-exfoliation of the skin (peeling effect). The thickness of the stratum corneum is reduced, and the skin becomes soft and smooth. Thereby normalizing the cell renewal cycle of the epidermis.
Skin smoothing. It accelerates the synthesis of hyaluronic acid, collagen, and elastin. It also makes the skin firmer and smoothes out wrinkles. Pigment spots become lighter, and the complexion is evened out.
Increasing skin moisturizing. You can notice the thickening of the deeper layers of the epidermis. As moisture is able to keep. Thus, the skin remains moisturized longer.
Getting rid of acne. Retinol treatment normalizes sebum production, reduces inflammation, and helps narrow pores. Thus, doctors partly recommend preparations with this component for people with problematic skin.
Doctors recommend retinol-based products after 25 years. It is the period when the first signs of photoaging and wrinkles usually appear. You may easily find the right product in the range of the most well-known brands. Read more about the retinol benefits in skin care below.
Anti-age Effects Of Retinol
Retinoids affect the skin on many levels. It promotes rapid regeneration of the skin. And it also signals the cells to produce collagen. It is the substance responsible for skin elasticity. We know that as it ages, its production and quality decline.
Retinoids speed up cell division, resulting in:
the cell cycle becomes shorter;
the epidermis becomes thicker;
the stratum corneum becomes thicker;
the amount of glycosaminoglycans in the dermis increases. There are hyaluronic acid and large molecules responsible for skin regeneration and condition.
The optimal age for introducing retinol in a skincare routine into care for anti-age effect is 30-35 years old. But there are cases when age-related changes occur earlier. Thus, it is better to act under the supervision of a specialist. It is better to start therapy with means with a low substance concentration. Then you will gradually increase retinol to see benefits in skincare.
The frequency of use depends on:
individual reactions;
the characteristics of the specific product.
In the case of dry, sensitive skin with signs of aging, using retinol in a concentration above 0.5% every day will lead to:
By contrast, daily use is optimal for oily skin with a tendency to rashes. Often you will need to increase the concentration of the substance.
Fighting Acne
Many doctors recommend using retinoids to treat moderate to mild acne. Retinol treatment inhibits the production of sebum and renews the epidermis. In severe forms of acne, retinoids can be detrimental. So, dermatologists prefer other treatments. One of the most effective retinoids for fighting acne is adapalene.
The best form of delivery of the substance is serums. If formulated correctly, retinol will be effective against both acne and age-related changes. The retinol molecule is quite inconsistent. So capsule versions of serums perfectly retain the substance's properties.
How To Use Retinol To Get Benefits In Skincare?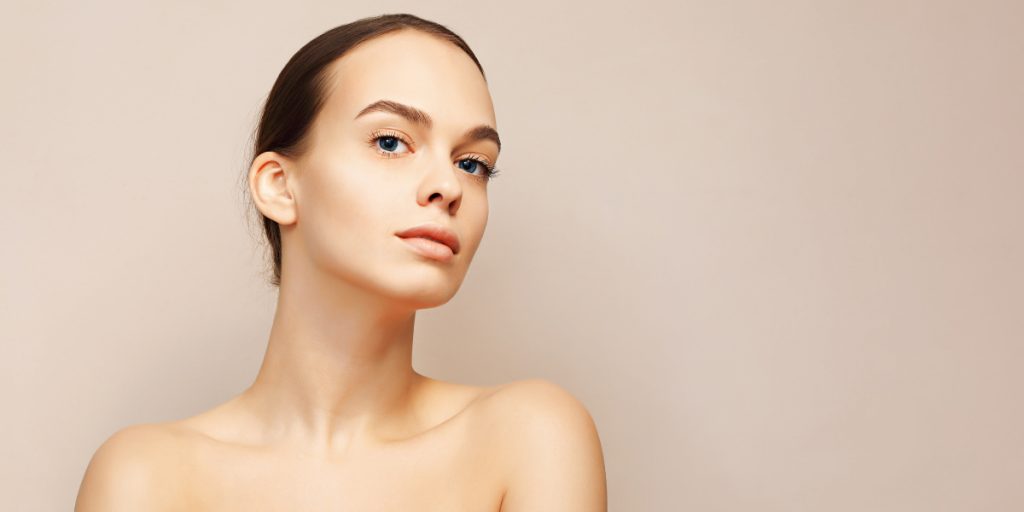 Use retinol for the face once a day – in the evening. The sequence of using retinol face cream:
Remove your makeup from your skin and wash your face with warm water.
Apply moisturizing cream to the skin around the eyes. It will protect the delicate epidermis from the effects of retinol.
Blot your skin with a towel and wait for it to dry. If your skin is wet, retinol can penetrate and irritate the skin's deeper layers.
Take a small amount (about the size of a pea) of this retinol treatment product. Then gently pat with your fingertips, working upward and outward from your chin.
Allow the product to absorb (2-3 minutes) and apply moisturizer.
Use sunscreen in the morning before going outdoors.
You may experience an exacerbation of acne from retinol in the first few days. But this effect usually goes away within a week as your skin adapts to the new product. You should see a dermatologist and adjust your care. If new pimples appear on your skin after using retinol and do not go away within 10-14 days.
Rules Of Application Of Retinol Treatment
Read the following information to know how to apply retinol:
Most forms of vitamin A do not work in sunlight. Hence, retinoids perform best in night care.
It is better to add products with retinol to your daily care gradually.
Apply cosmetics only on dry skin to avoid negative consequences.
Retinol is not very stable. Thus, you should prefer products in a thick tube or opaque bottle. Also, store cosmetics in a dark, cool place.
Consider your skin's needs – light emulsions are better for oily skin, and creams for dry skin.
How To Combine Other Products With Retinol In A Skincare Routine?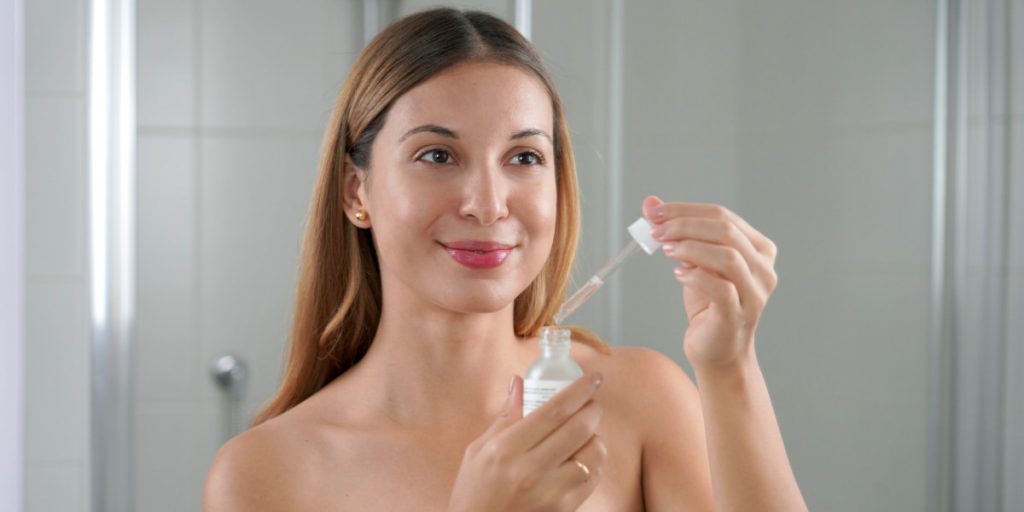 Retinol is often combined with other beneficial ingredients for topical skin care. Retinol and niacinamide (vitamin B3) work well. Niacinamide fights acne and softens the effects of retinol by preventing skin irritation. However, some substances in combination with retinol can aggravate skin conditions, provoke:
dryness;
formation of new pimples.
It is very important to know to prevent skin deterioration. So, read more about these components below.
| | |
| --- | --- |
| The substance | The effect of the combination with retinol |
| Salicylic acid | It can dry and irritate the skin. It can cause dry skin in combination with retinol. It leads to an increase in sebum production and aggravation of acne. |
| Glycolic acid | This combination can lead to severe skin drying, irritation, and redness. |
| Benzoyl peroxide | This substance kills the bacteria that cause acne. Benzoyl peroxide oxidizes retinol. It leads to severe skin irritation and burns. |
Read below about excellent combinations with retinol to get benefits in skincare.
Peptides And Retinol
The combination of peptides and retinol is most commonly used in anti-aging cosmetics. It works thanks to its rejuvenating effect. Retinol promotes collagen production. And the peptides strengthen the cells, reducing fine lines and increasing skin elasticity. In addition, peptides soften the retinol benefits in skin care, preventing irritation and dry skin.
Vitamin C And Retinol
Vitamin C can help lighten age spots and reduce wrinkles. The compatibility of retinol treatment and vitamin C is controversial. The combination of these ingredients can help improve skin texture and tone. But both products can be irritating. Also, vitamin C changes the skin's pH balance when applied topically. It makes it more acidic, which makes retinol less effective. Combining the two components in skin care is not contraindicated, but using products with vitamin C in the morning and retinol in the evening is better.
Retinol And Acids
In dermatology, acids are most often used to treat oily, acne-prone skin. The combination of retinol and most acids can result in overdrying and redness. Retinol can be combined with hyaluronic acid, which moisturizes and tightens the skin while neutralizing the irritating effects of retinol. Use retinol to get good effects for the skin.
What Are The Contraindications Of Retinol?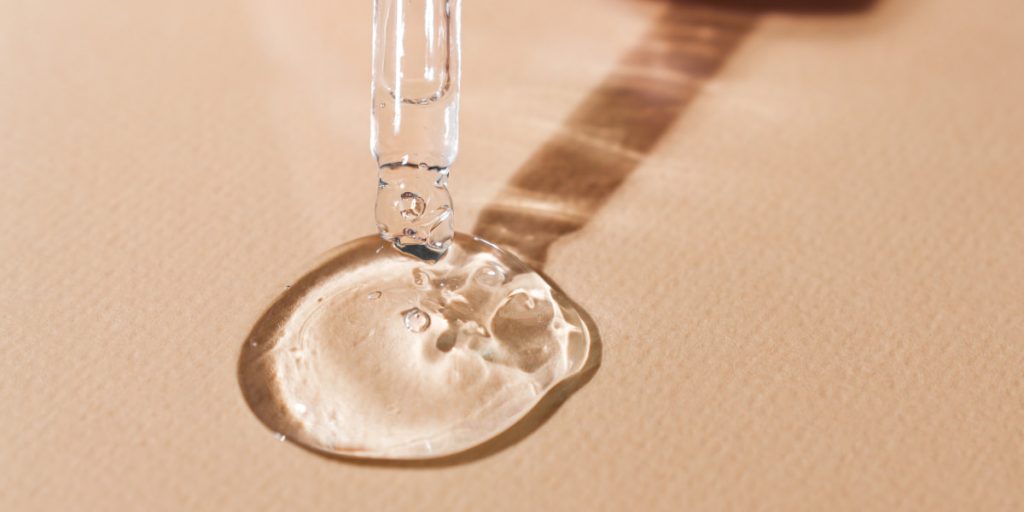 Doctors do not recommend using retinol for hypervitaminosis. Since it is a form of vitamin A. Other contraindications to retinol include:
cholelithiasis;
chronic pancreatitis;
acute and chronic nephritis;
viral hepatitis;
cirrhosis of the liver;
retinol allergy.
Retinol can be used during pregnancy only if its benefits exceed the possible harms in skincare. Pregnant women should make an appointment with a dermatologist before using retinol.
Retinol side effects develop if you use it for a long time or if the concentration of retinoids in cosmetics is high. Prolonged use of retinol can lead to dry, red, and itchy skin. In rare cases, you can get retinol burns, in which blisters form on the skin.
Retinol makes the skin more sensitive to ultraviolet light, so you should refrain from getting a tan when using it.
Bottom Line
Remember to always consult a competent dermatologist before introducing retinol treatment into your care. A good specialist can help you find the right form and routine to get maximum retinol benefits in skin care. It is a strong enough product to damage the skin's protective barrier. So follow all the doctor's recommendations and be beautiful!
FAQ
What Is Retinol Serum?
It is an active agent against skin aging. The serum stimulates cell regeneration and renewal. It soothes and smoothes the skin and minimizes the appearance of wrinkles.
How Long Does It Take For Retinol To Work?
On average, the effect appears after a couple of months of regular use. If you wait for the rashes and black spots to disappear, the first changes will be in a month or two.
How To Apply Retinol Serum?
You need to apply the retinol serum in the evening after washing. You should thoroughly dry the skin after cleansing. The regimen of retinol products implies its gradual introduction into the beauty routine.
How Is Retinol Bad For My Skin?
A lot of flaking and redness occur when using products with retinol. But this is a side effect of irritation, not exfoliation. You can remove it with moisturizers.