Published on November 18th, 2022
Last updated on January 24th, 2023
How Does Salicylic Acid Work? Salicylic Acid Benefits For Skin
Estimated reading time:
9
minutes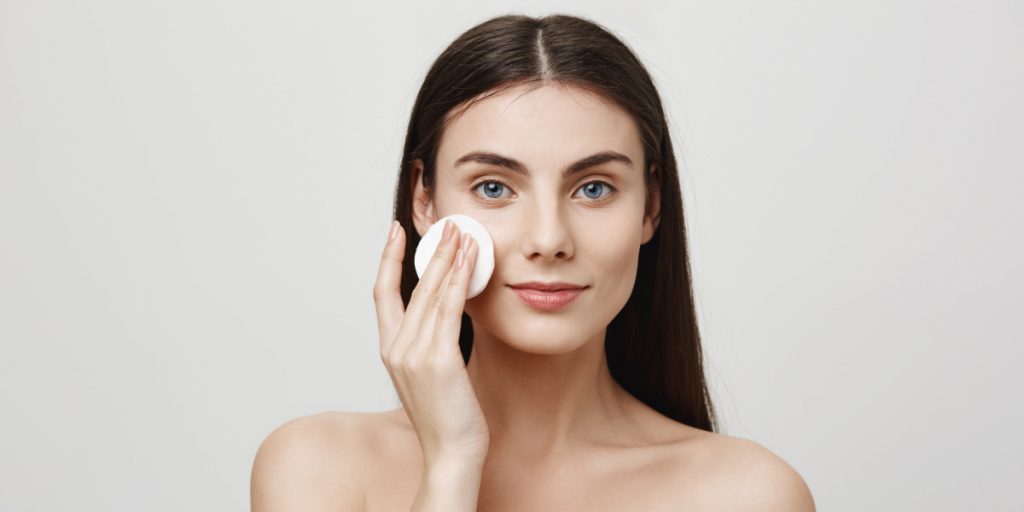 You have probably heard of salicylic acid, but do you know what it is? How does it work and benefits your facial skin? Acids are widely used in cosmetology:
Some increase skin elasticity and hydration;
Others are responsible for saturating cells with necessary macro- and microelements;
Others are aimed at accelerating epidermis renewal and exfoliation.
Salicylic acid is no exception. Salicylic acid is part of many over-the-counter and prescription acne scar treatments. It has anti-inflammatory properties that can help reduce the inflammation and redness associated with acne.
Are you going to use products containing salicylic acid? Read on to find out if it is right for you! This article will look closely at how salicylic acid works and its benefits for the skin.
Salicylic Acid: What Is It Exactly?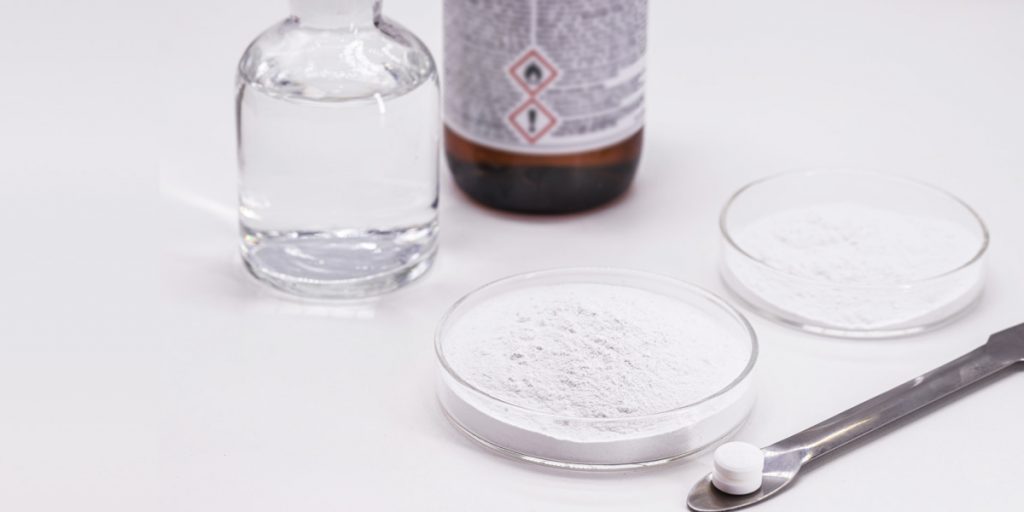 Salicylic acid, or BHA, is a keratolytic agent. Keratolytics are substances that help break down the bonds between dead skin cells. This process is also known as desquamation. Complicated words, aren't they? If you are not a chemist, let's explain in simple terms: salicylic acid works by dissolving the "glue" that holds dead skin cells together, which makes it effective in skin care and acne treatment. As a result, dead cells are exfoliated from the skin's surface, and pores are cleared.
For the first time, BHA acid was obtained from willow bark soaked in hot water at the end of the XIX century. Salicylic acid was actively used in pharmaceutics and cosmeceuticals because of its unique chemical properties.
Today, salicylic acid is made synthetically to produce a suitable concentration for safe use in skin care. Let's break down what beneficial properties salicylic acid has for facial skin.
Main Functions Of Salicylic Acid In Cosmetology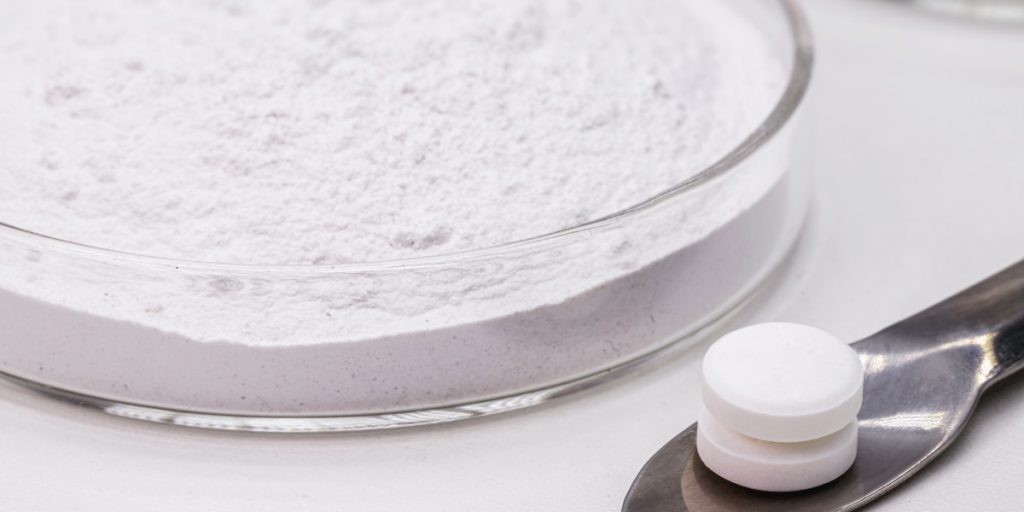 Let's sort out what the key benefits of salicylic acid for the skin are:
Bactericidal and antiseptic properties of the component help fight acne and minimize inflammation;
Breaks desmosomes intercellular bonds of keratinized cells, promoting intensive skin exfoliation;
It accelerates the regeneration process of the epidermis cells;
Salicylic acid reduces sebum activity and has a sebum-regulating effect, which is excellent for oily skin;
It penetrates the pores, and the acid deeply cleanses them from sebum accumulation and external impurities, reducing black spots and the appearance of pimples;
It evens out face tone and texture and combats visible age-related skin changes;
In addition, salicylic acid lightens and whitens the skin, reduces pigmentation and is suitable for treating acne scars;
It improves microcirculation and accelerates tissue healing.
Using Of Salicylic Acid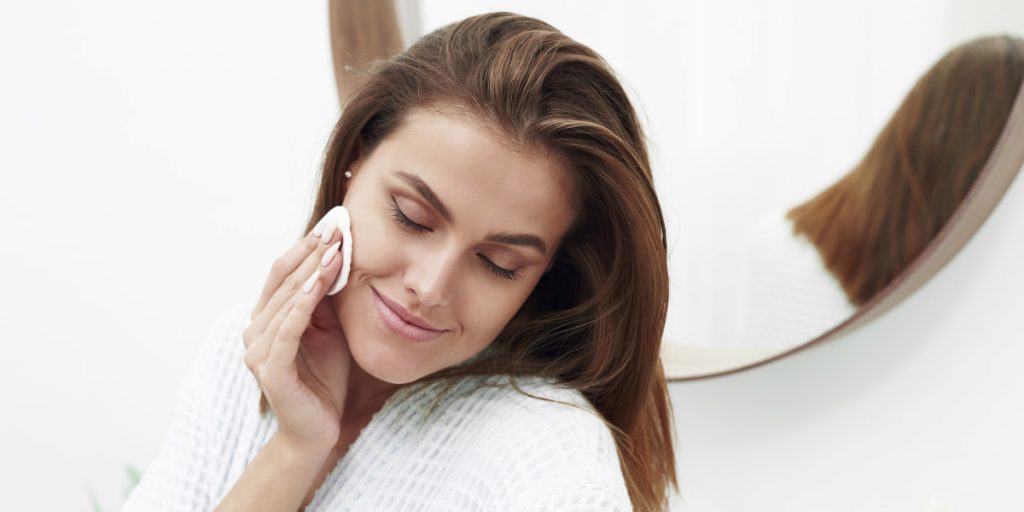 The application of salicylic acid in care is not limited to its inclusion in skin care products. This component is widely used in treating certain diseases and is the basis of many medicines. Let us tell you where BHA acid is used:
1. In Cosmetics
In addition to the fact that salicylic acid is a common component in the basis of corrective care for oily and problematic skin, it is also used in the formulation of anti-aging products: thanks to the ability to trigger an accelerated regeneration of skin cells, the acid smoothes wrinkles, fights with pigment spots, a dull complexion.
The substance can also be found even in shampoos for hair, aimed at combating hair loss against seborrheic dermatitis (dandruff).
Highly effective and safe cosmetic products based on salicylic acid pass strict dermatological control; it is better to buy in pharmacies. However, you can also find this shampoo on popular buying and selling sites.
2. In Cosmetic Procedures
In cosmetology, salicylic acid is used mainly based on peels (up to 20% of the composition) for facial skin. Despite its highly acidic properties, this component is highly safe.
Salicylic peels enhance microcirculation, renew epidermal cells, and level the tone and relief of the face. Preparations based on BHA-acids are effective against burns, acne, and post-acne, the first signs of aging, blisters, and warts.
After a course of salicylic facial peeling, you will notice that the skin has become clear, elastic, and toned. The procedure is suitable for all skin types, including sensitive skin. The main thing is to observe the dosage and not exceed the sessions prescribed by the cosmetologist.
And we do not recommend doing peels yourself. You can get facial burns if you choose the wrong dosage of salicylic acid.
3. In Pharmaceuticals
In medicine, salicylic acid derivatives are found in antiseptic ointments (containing 2, 3, 5, and 10%), anti-inflammatory powders, pastes, and alcohol solutions for external use (including 1% or 2%). Acetylsalicylic acid (aspirin) in tablets is an antipyretic and analgesic, available without a prescription.
Salicylic acid is successfully used to treat common skin conditions such as herpes, psoriasis, acne scars, seborrhea, alopecia, keratoses, eczema, and dermatitis. The compound can also be used to treat burns and wet exudative wounds.
Indications For The Use Of Cosmetics With Salicylic Acid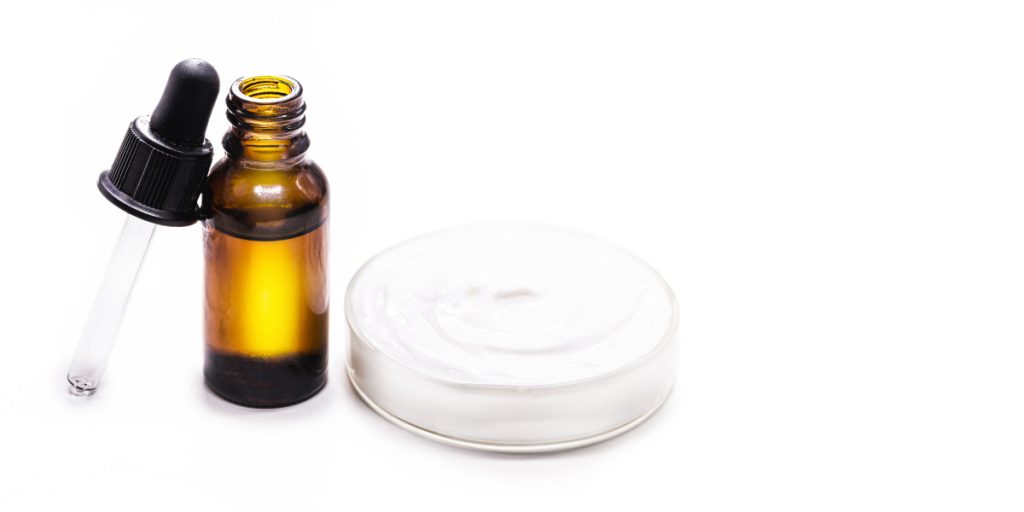 Summarizing the main valuable properties of BHA-acid, we can conclude that the most effective product has the following imperfections:
1. Pigment Spots
It is used as a whitening and brightening agent for pigmented and stagnant spots.
2. Enlarged Pores
Salicylic acid for oily skin shrinks sebaceous and sweat ducts by breaking down the bonds between keratinocytes, narrowing pores and regulating sebum production.
3. Black Spots
It cleanses pores of residual sebum and prevents the appearance of inflammatory elements and new imperfections.
4. Acne
Salicylic acid is used in topical SOS products that are applied singly to inflammation and acne scars and left to act, such as overnight. Inhibits the activity of propionibacterium acnes and prevents the reappearance of rashes.
5. Mimic Wrinkles
Refreshes the upper layer of the epidermis and helps to smooth fine wrinkles.
6. Dermatitis, Psoriasis, Eczema
Dissolves dead cells, minimizes peeling, itching, anti-inflammatory and antiseptic.
7. Dandruff (seborrhea)
Effectively removes seborrheic growths and dandruff particles, cleanse the scalp and has an antimicrobial and antipruritic effect.
Precautions For The Use Of Cosmetics With Salicylic Acid
You shouldn't use products on the skin that contain more than 10% salicylic acid to prevent tissue burns.
You shouldn't apply pure BHA solutions to the skin because they can dehydrate and dry out the skin. Instead, utilize alcoholic BHA solutions from the drugstore.
Pure salicylic acid may cause hives, redness, peeling, and irritation in the skin that is hypersensitive or dry.
Peculiarities Of Salicylic Acid Application For Different Skin Types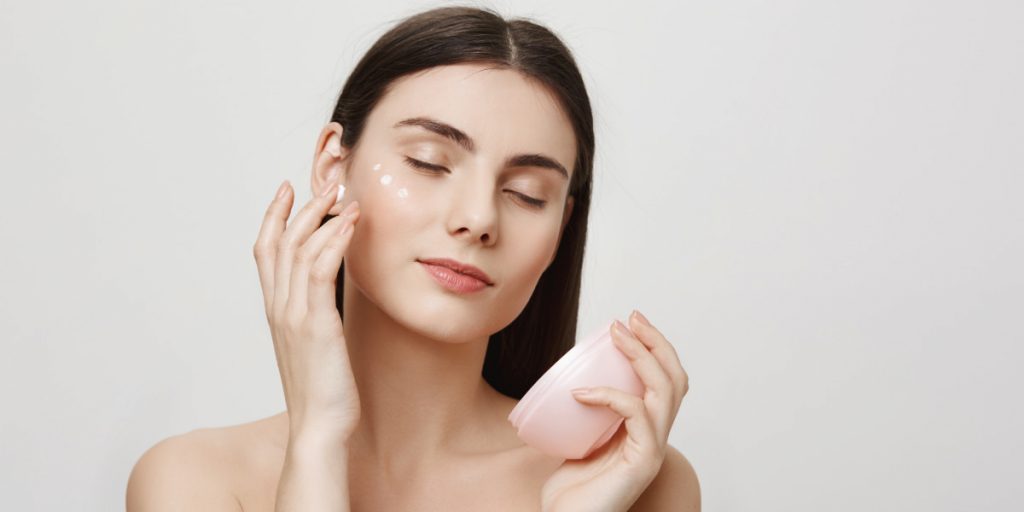 Salicylic acid is not a panacea for all skin types but only an additional tool in the fight against imperfections.
Before using any facial cleanser, toner, scrub, or other cosmetic product containing the substance, you should consult a dermatologist to determine your skin's tolerance and proper use.
1. Oily And Problematic Skin
According to its critical functions in cosmetology, salicylic acid for the face is intended primarily to care for oily types. Nevertheless, you should not overdo its use. Combine drying products with BHA with moisturizing products to prevent tissue dehydration.
2. Dry And Sensitive Skin
Salicylic acid can dry the facial if you neglect the recommendations for its use. Therefore, this skin dermatologist does not recommend using products with high content based on formulas (it is better to choose the minimum). Caution should be exercised when caring for sensitive skin, as aggressive ingredients irritate it and increase its reactivity.
3. Normal Skin
For normal facial care, it is recommended to use products based on salicylic acid to exfoliate the skin regularly: to wipe the face with a tonic or lotion based on salicylic acid (1, 2, maximum 5% composition). In the presence of inflammation or acne, it is recommended to apply salicylic acid-based cream topically. It is better to refuse aggressive salicylic peels.
4. Combination Skin
For combination skin care, use products with salicylic acid and hyaluronic acid-based formulas to prevent dehydration of the dry U-zone areas of the face.
Side Effects Of Salicylic Acid Facials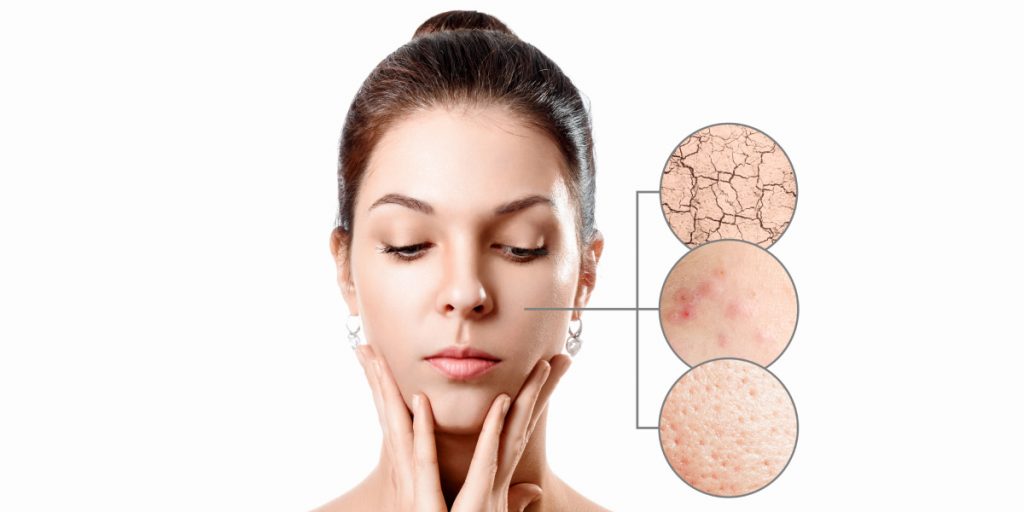 Salicylic acid is a common ingredient in over-the-counter skin care products. And while salicylic acid has many benefits for the skin, all is not so rosy. Like all skincare ingredients, salicylic acid has side effects that you should consider before using it.
The most common side effect is dryness and irritation. It can be reduced by using a moisturizer and avoiding products that contain other potential irritants, such as alcohol or fragrances.
In some cases, salicylic acid can also cause redness, swelling, and peeling.
These side effects are usually mild and temporary, but if they persist or worsen, you should discontinue use and consult a dermatologist.
Bottom Line
Salicylic acid is a potent dermatological agent that has various positive effects on the skin. It can be used to treat a variety of ailments, including warts, dandruff, psoriasis, and acne. Before utilizing salicylic acid products, like with any cosmetic procedure, a trained specialist must be consulted.
FAQ
How Does Salicylic Acid Work?
Salicylic acid can penetrate the pores. Salicylic acid breaks desmosomes – the intercellular bonds that bind keratinized skin particles. And it helps them exfoliate so that dead cells are scrubbed from the skin surface, revealing healthy skin underneath.
Can Salicylic Acid Cause Acne?
No, salicylic acid cannot cause acne. Moreover, it is often used as a treatment for acne. One of the causes of the etiology of acne (causes of occurrence) is that skin cells are not functioning normally, and salicylic acid renews them. But salicylic acid products may irritate the skin and aggravate acne.
How To Use Salicylic Acid?
Use a facial cleanser, toner, or scrub containing salicylic acid once or twice daily for best results. Gently massage the cleanser into your skin for 30 sec to 1 minute, then rinse off with lukewarm water. You can also apply salicylic acid-based cream to areas of your skin that are prone to acne. And remember, it is better not to use salicylic acid in its pure form.
What Does Salicylic Acid Do For Acne?
Salicylic acid functions as a topical antiseptic, helping to cleanse the skin and open up clogged pores. It also has anti-inflammatory properties that help to reduce the swelling and redness associated with acne.
Is Salicylic Acid Good For Dry Skin?
Salicylic acid can dry the skin, so it is not recommended for dry skin. If you have dry skin and want to use salicylic acid, be sure to buy products with a low content of salicylic acid (no more than 5% salicylic acid in the composition). Follow the directions on the product label and use it only once or twice a week. After using products containing salicylic acid, you need to moisturize the skin.
Is Salicylic Acid Good For Oily Skin?
Yes, salicylic acid is good for oily skin. It helps to reduce sebum production and has a peeling effect, which helps to get rid of dead skin cells that can clog pores and lead to acne.
Can I use Salicylic Acid Every Day?
No, you cannot use salicylic acid every day. Use it no more than 2-3 times a week to avoid irritation. If you have sensitive skin, start with once a week and increase frequency as tolerated.