Published on November 22nd, 2022
Last updated on January 24th, 2023
Rose Water: Uses And Benefits For Skin
Estimated reading time:
7
minutes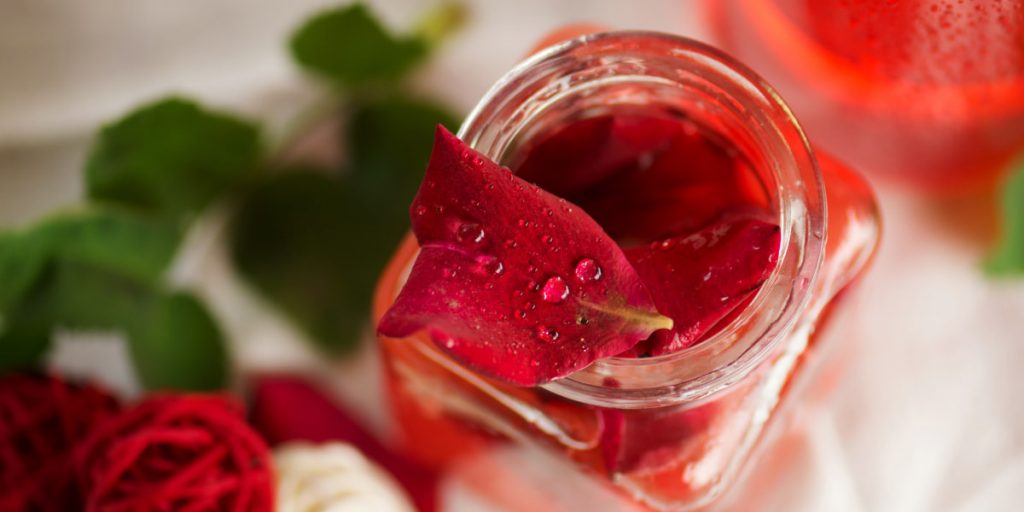 Rose water can be considered a magical elixir of beauty. Perhaps every woman has heard about rose water for the face and skin and its benefits, but what does this remedy look like and is it really that good?
The use of rose water in skin care dates back to ancient Egypt, where Cleopatra used this natural product, made from the distillate of rose petals, in her skincare routine. The use of rose water as one of the beauty secrets of this legendary woman is time-tested and appreciated by many people.
Therefore, in this article, we decided to tell you about all the valuable benefits of rose water for the skin and give recommendations on how to use this natural cosmetic at home.
History Of Rose Water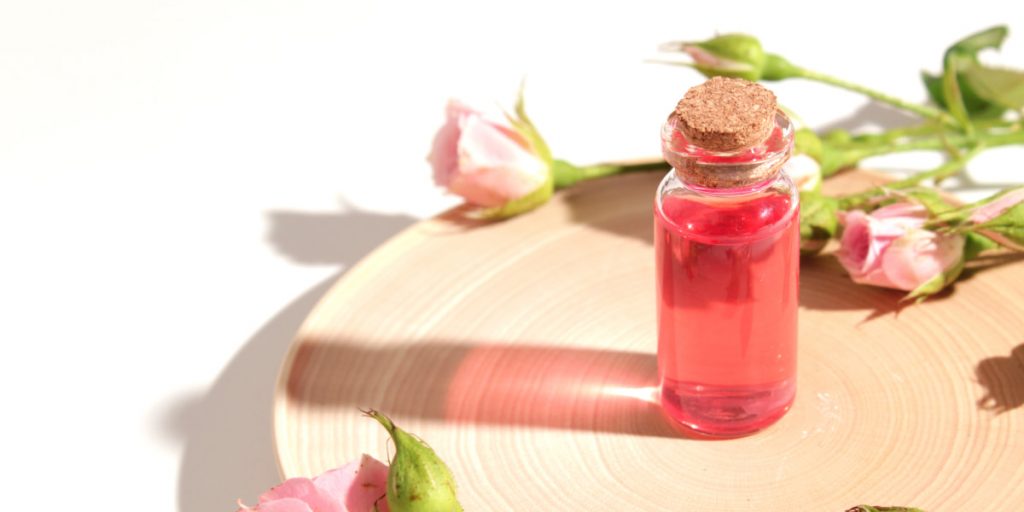 Rose water has been used in cosmetics and medicine for over two thousand years. The first evidence of rose water used for skin was found in the ancient Egyptian Ebers papyrus, which described the process of rose distillation.
Queen Cleopatra is believed to have added rose water to her baths and used rose water as a toner. This cosmetic helped her keep her skin supple and youthful.
The history of rose water can be traced back to ancient Persia, where roses were first distilled to produce fragrant oil. The practice spread to India and China, where rose water was used in cooking and medicine.
In the West, rose water became popular during the Renaissance, when it was used to flavor cakes and other desserts.
Today, rose water is still used for skin care, as well as in perfumery and many traditional recipes. Although its uses have changed over time, its sweet scent and excellent properties are still beloved by people worldwide.
Benefits Of Rose Water For The Skin
Rose water has many benefits for the skin:
Rose water maintains the skin's pH balance, fights rashes, and is beneficial for dermatitis and eczema;
It renews, moisturizes, nourishes, and smoothes the skin, healing scars, cuts, and wounds;
It helps soothe not only the skin but also the spirit, relieving stress and anxiety;
Rose water works as an excellent facial toner thanks to its antibacterial properties;
Its antioxidant properties help strengthen skin cells and regenerate tissues;
Rose water helps to revitalize aging skin, thus preserving it from fine lines and wrinkles.
Use Of Rose Water For Skincare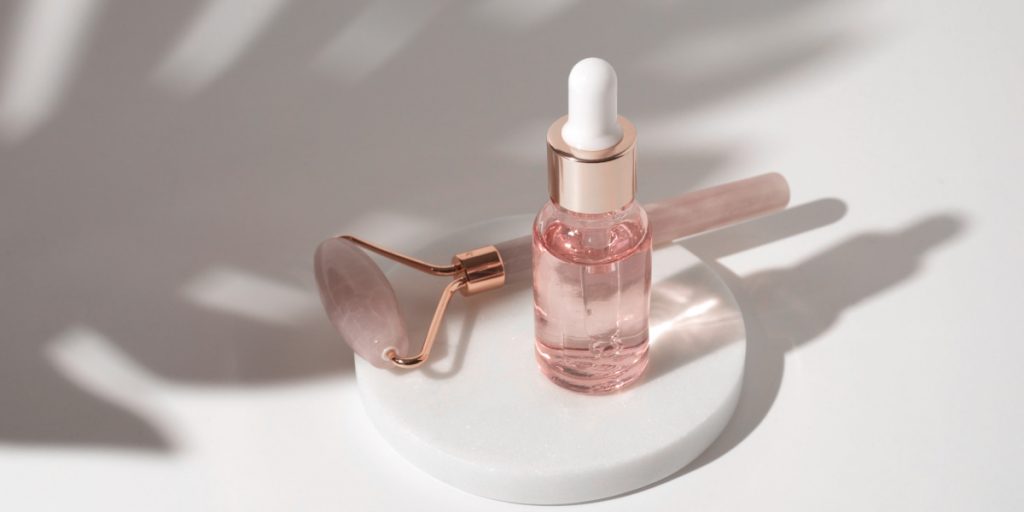 Now that you know what benefits rose water can do for your face and skin, let's learn how to use it in different situations:
1. Using Rose Water As A Toner
Rose water has mild astringent properties that help narrow your pores while removing residual dirt and oil from your face. It prepares your face for optimal hydration.
If you have dry skin, add 5 ml of glycerin to 30 ml of rose water. Add 5 ml of glycerin and 5 ml apple cider vinegar to 30 ml of rose water for combination skin. Mix 5 ml apple cider vinegar for oily skin with 50 ml of rose water.
Dip a cotton pad in the created rose water solution and wipe your face; let the rose water dry. You can use it 1-2 times a day.
2. Rose Water For Sunburns And Rashes
Rose water will help soothe the skin, relieving the pain of sunburns and healing red and itchy areas. For such cases, keep this water in the refrigerator, and as soon as skin problems arise, spray the water on the skin several times a day to soothe the skin.
3. Rose Water As A Moisturizer
This mixture is one of the best natural moisturizers. Here's a little recipe:
Mix three tablespoons of pure rose water, one glycerin, and one cold-pressed coconut oil. Mix well and apply to your skin.
The coconut oil and glycerin help nourish your skin and form a protective barrier, while the rose water makes your skin feel fresh. If you have dehydrated skin, this mixture will moisturize it quickly.
4. Rose Water For Face Cleansing
It is ideal for those on the go and urgently wants to refresh their skin. Rose water helps remove dirt and sweat from your face that accumulates on your face throughout the day.
Spritz rose water on your face, leave it on for about 20 seconds, and then wipe it off with a tissue.
5. Rose Water To Help With Acne
Lemon helps exfoliate the skin by killing bacteria. Combined with rose water, it helps remove pimples while healing wounds quickly.
Mix one teaspoon of lemon juice and one teaspoon of rose water. Apply to the affected areas of the skin and rinse off after 15 minutes.
Rose Water: DIY At Home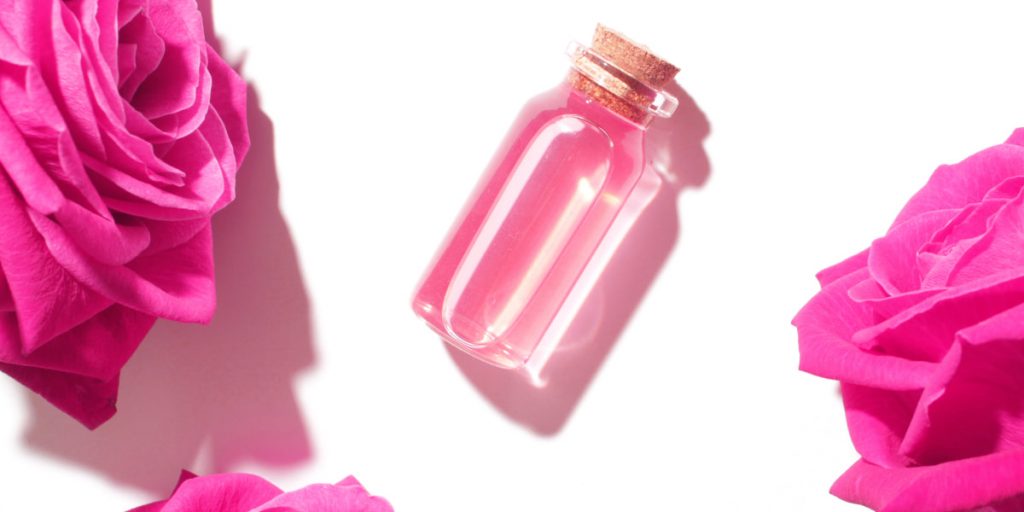 If you want to be sure of the quality of rose water, then the ideal option would be to prepare this remedy yourself. The recipe for making rose water for skin care is as follows:
Roses must be grown organically and, most importantly, without chemical pesticides and other synthetics. First, you will need to collect rose petals. You should do it early in the morning of the day when you will prepare your "beauty essence";
The flower petals should be placed on the bottom of a large saucepan, covering it entirely in several layers. This way, you will be able to prepare rose water for the face and skin more concentrated, and therefore there will be more beneficial properties;
Then you need to fill the container with clean water to cover the petals completely, but no more than that;
Covered with a lid, you should keep the pot on fire without bringing water with petals to a full boil; the readiness of the elixir can be traced as the rose discolors (the whole procedure takes 30 minutes to 1 hour);
Then filter the water from the petals, squeeze them, and, if necessary, strain the resulting rose solution;
Ready rose water at once, put it in a pre-sterilized container, close it tightly and leave it in the refrigerator or a cool place where sunlight does not penetrate. In such storage conditions, homemade floral water will retain its fragrance and natural color for a year.
Rose Water Is Not Just For The Skin!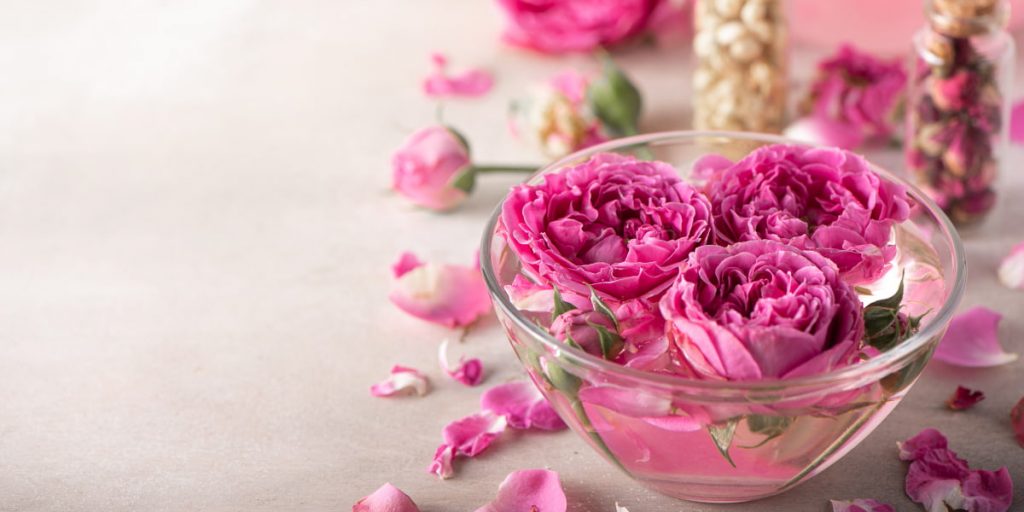 Rose water has beneficial effects not only on the skin but also for other purposes. For example:
Rose Water For Hair
The benefits of rose water are not only for the skin but also for the hair. Water can activate the circulation of the scalp, as a result of which the hair begins to grow much faster. It is used as a conditioner. Constant use of it when washing hair promotes the natural shine of curls and simplifies the process of combing.
Rose Water As Treatment
Rose water is used not only in cosmetology. Because of its ability to eliminate inflammation, it is often used in medicine. For example, it is used as a rinse solution for inflamed gums or periodontal disease. It is very effective to wash the eyes in case of conjunctivitis. No less effective rose water proved to be in the fight against allergic reactions.
Rose Water: What To Look For?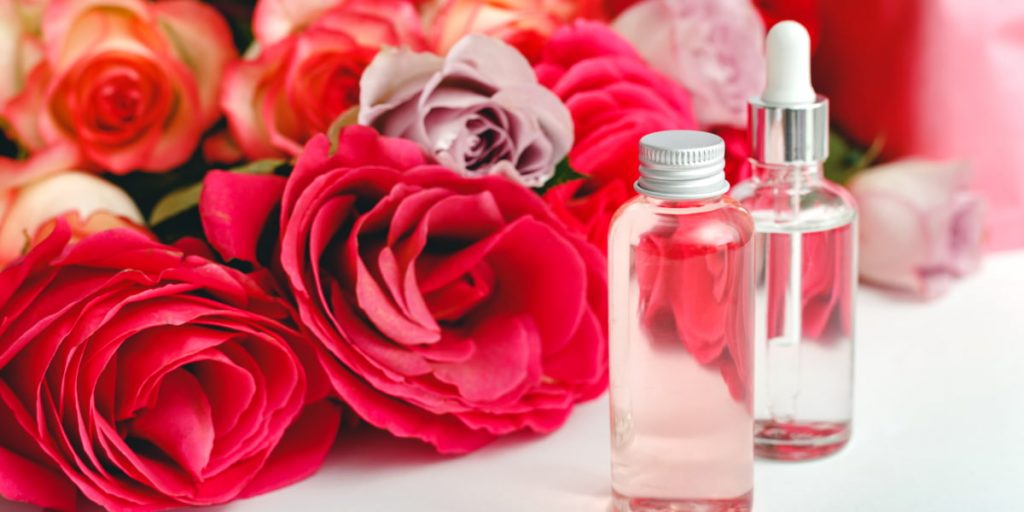 When choosing rose water for industrial skin care, you must study the composition extremely carefully: the hydrolat should not contain stabilizers, additional dyes, or alcohol. And what is equally important – the extraction of floral raw materials should be produced in an environmentally friendly environment without the use of synthetic fertilizers, as they will be directly present in the already finished product.
The quality of rose water can be judged by its appearance – just a clear liquid without tint or precipitation. Fragrance – a light trail of essential oil of roses.
When buying floral water, you should prefer well-known and already-proven manufacturers.
Bottom Line
Rose water is one of the most effective, natural, and unique formulas for restoring harmony of body and soul, which was given to us by Mother Nature, filled with living and pure energy. Humanity cannot and hardly can do without its generous gifts – most people are convinced of this based on their own experience. If you prepare the rose elixir at home, then, without a doubt, the best quality with a drop of tenderness and love quality is guaranteed.
FAQ
How To Use Rose Water For Your Face?
Apply it to your face with a cotton ball after cleansing. You can use it as often as you like.
Can Rose Water Be Used As A Toner?
Rose water can be a toner for the face, neck, and décolletage. Apply it to a cotton pad and swipe it over your skin after cleansing.
Can Rose Water Be Used As A Makeup Remover?
Yes, rose water is an excellent natural makeup remover. It is gentle on the skin and will not strip away its natural oils.