Published on October 18th, 2022
Last updated on January 25th, 2023
How To Naturally Dye Your Hair: 8 Natural Ways
Estimated reading time:
14
minutes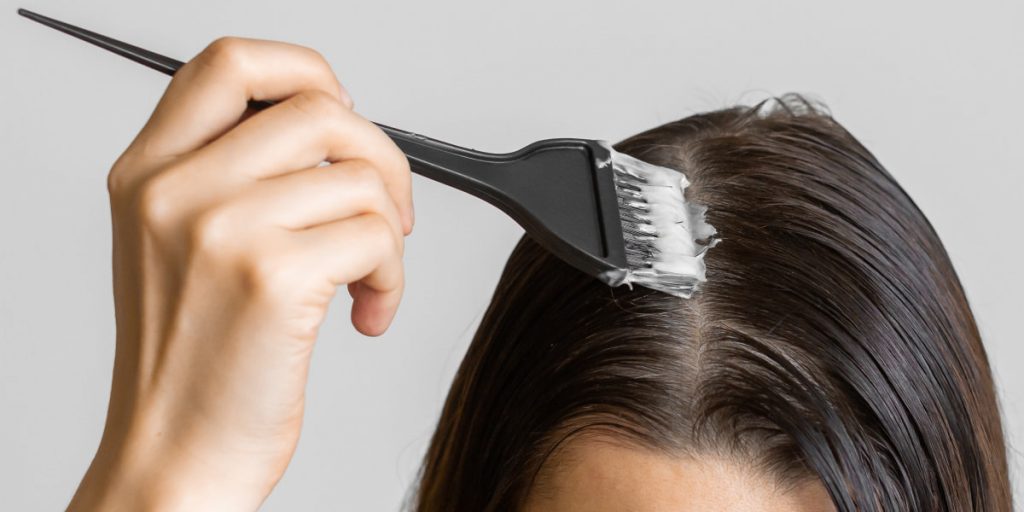 You don't have to go to a beauty salon and spend a lot of money to change your image or just paint over gray hair. You can take the products in your kitchen or buy the necessary ingredients at the pharmacy and make your natural hair dye, for example, in red color.
The homemade dye will save money, heal your scalp, and make your hair bright and shiny. Of course, natural coloring does not have a lasting, fast and noticeable effect. Natural dyes are good because they are not harmful to the hair, but on the contrary, they make it silky and shiny. Their only disadvantage is the lack of durability. Therefore, if you decide to dye your hair with natural alternatives, you should be prepared that after almost every hair wash, you will have to reapply them. Natural dyes should be applied to wet and clean hair with a brush or sponge.
I have prepared a list of 8 natural alternatives to hair dye that do not have harmful chemical components.
Pros And Cons Of Coloring Hair Naturally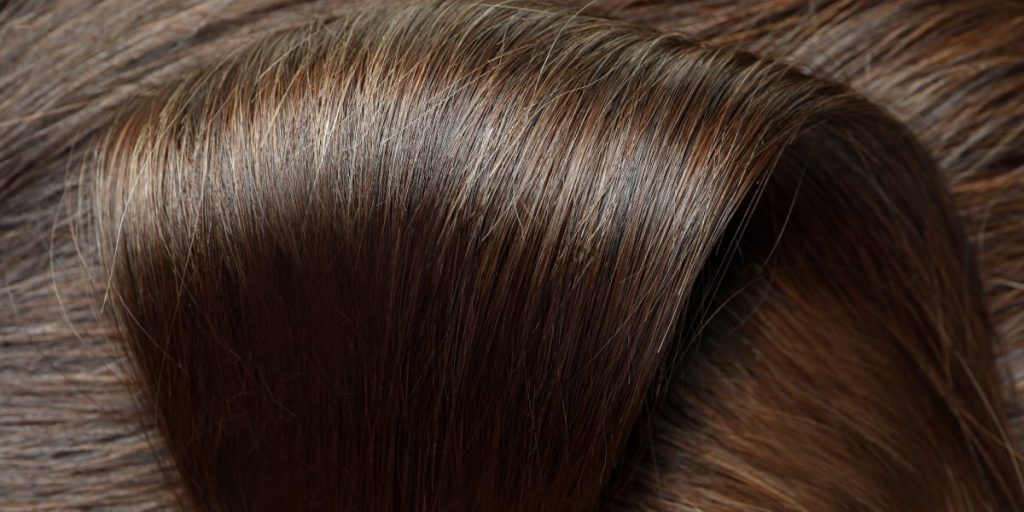 Hair coloring is a procedure that almost all women choose to undergo. The advantage is nourishing the hair roots; the disadvantage is possible allergy. However, if your locks are regularly exposed to coloring compounds, they become less strong, brittle, and even fall out. In such cases, masters select more gentle and alternative ways to create hair shades. So let's look through the pros and cons in more detail:
The advantages are:
Natural dyes do not act aggressively and are gentle to the structure;
It does not irritate the scalp;
The color does not change radically;
Natural colors allow you to change the desired shades more frequently;
They frequently have healing properties;
The products used for coloring are inexpensive and easily accessible.
But there are also significant disadvantages of homemade dye for hair also are:
Instability of coloring (as a rule, until the first wash);
The complexity of manufacturing the coloring composition at home;
The unpredictability of the result;
The long dyeing process.
At this stage, you can understand whether you need to spend time and money on conventional coloring, which can damage hair, or should you consider natural safer ways to dye hair? The choice is yours.
How To Prepare For Natural Hair Dyeing At Home?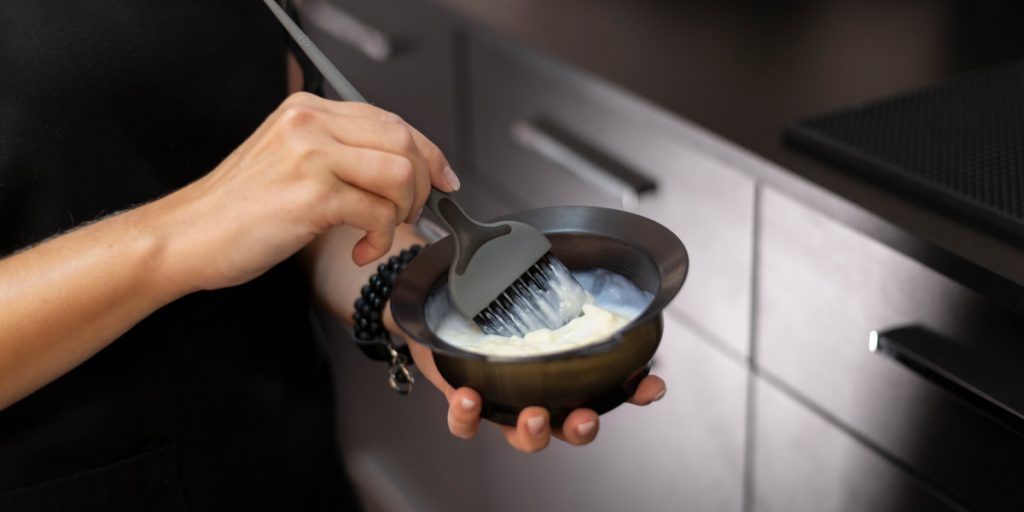 All dyes of plant origin are applied to clean and wet hair with a sponge, brush, or cotton swab. To get a uniform color:
You should consider the percentage of gray hair, natural color and individual hair characteristics. Thin and brittle hair is dyed with natural dyes faster and requires less dye. Thick and long hair requires more prolonged exposure and natural dye;
When you start coloring your hair naturally, do not forget to wear a cape made of oilcloth or polyethylene and wear rubber gloves. In this case, divide the hair into partings and lubricate with natural dye from root to tip. As they grow, paint only the roots;
After applying dye to get colored hair, wrap your head with cellophane and insulate it with a terry towel. After that, you need to try to increase the blood circulation of the vessels of the brain (so that the paint better adheres to the hair). To do this, you need to drink some strong drinks: tea with lemon, coffee, and mulled wine. You can just drink 20 grams of cognac or coffee with cognac.
So, you can read in more detail about each method to naturally color your hair brown, red, and black.
8 Best Natural Ways To Dye Your Hair At Home
Natural dyes are henna and basma. They are not harmful to the hair; on the contrary, they nourish it. You can also use:
Basma;
Henna (natural red hair dye);
Onion husks;
Walnuts;
Tea;
Coffee (colors hair naturally in brown);
Chamomile;
Sage.
Such ingredients greatly affect the hair's health and appearance, giving it shine and grooming.
1. Coloring With Henna And Basma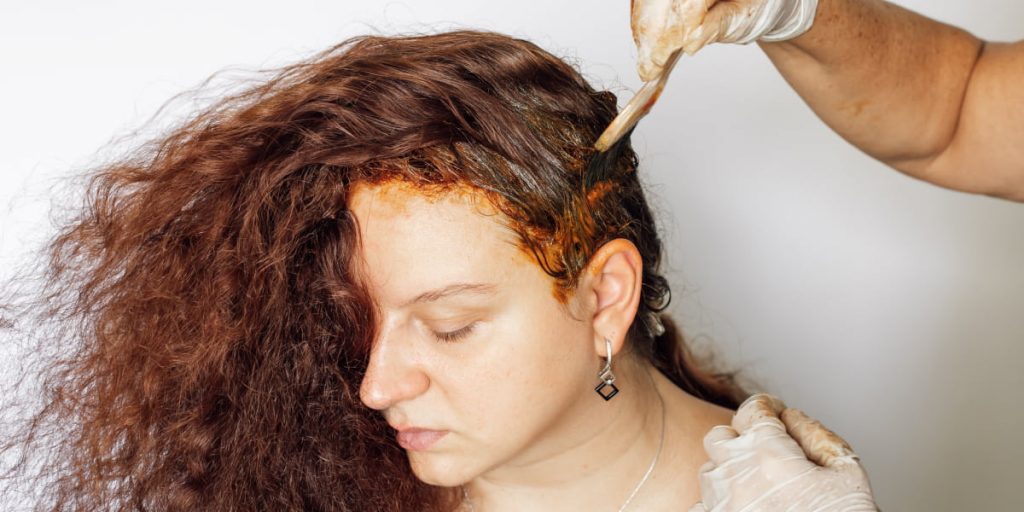 Hair-dye alternatives with henna and basma is the oldest way to change hair color. Henna – dried and crushed leaves of Alkana, which have a yellow-green color, or leaves of Lawson, which have a red-orange color. The properties of these types of henna are the same. Basma – crushed leaves of Indigofera, which have a greenish-gray color. Henna and basma contain tannins. They nourish the scalp, promote growth, strengthen hair, and restore vitality and shine.
Remember that henna is recommended to natural dye brown or natural dark brown shades of hair.
Basma is applied to clean wet hair with henna or after henna dyeing. Hair dyeing with henna and basma is used mainly to dye hair with black or natural red colors (first henna, then basma).
You can dye your hair with henna and basma every week, as it is a great dye and an excellent means of strengthening and thickening the hair.
Recipe
Depending on the hair's length, take 25 to 100 grams of dry henna and basma powder. The ratio between them varies depending on the desired tone and intensity of the coloring. So, the proportions will be:
equal parts of henna and basma will give a chestnut color;
1 part of henna and 2 parts of basma for black;
2 parts of henna and 1 part of basma for the bronze shade.
Homemade dye for hair with henna and basma powder is thoroughly rubbed in a glass dish with a wooden spoon pouring hot water, or with a hot infusion of strong natural coffee or warmed red wine to a thick consistency. You can also add a decoction of flaxseed, glycerin, or shampoo to the henna solution. These components help apply the dye to the hair more evenly. The next steps will be:
The prepared composition is applied along the partings on washed and slightly towel-dried hair. Along the hairline, the skin is lubricated with petroleum jelly;
The remaining consistency is diluted by 1/3-1/4 with hot water and applied to the ends of the hair;
The hair is removed under plastic wrap, and the top is insulated with a terry towel;
The paint is kept for 10-40 minutes (to obtain a light tone) to 1-1.5 hours (to obtain a dark tone). After that, the hair is rinsed with warm water. Washing with shampoo is not recommended. Rinsing with acidified water can be done only in a day.
2. Dying Hair With Chamomile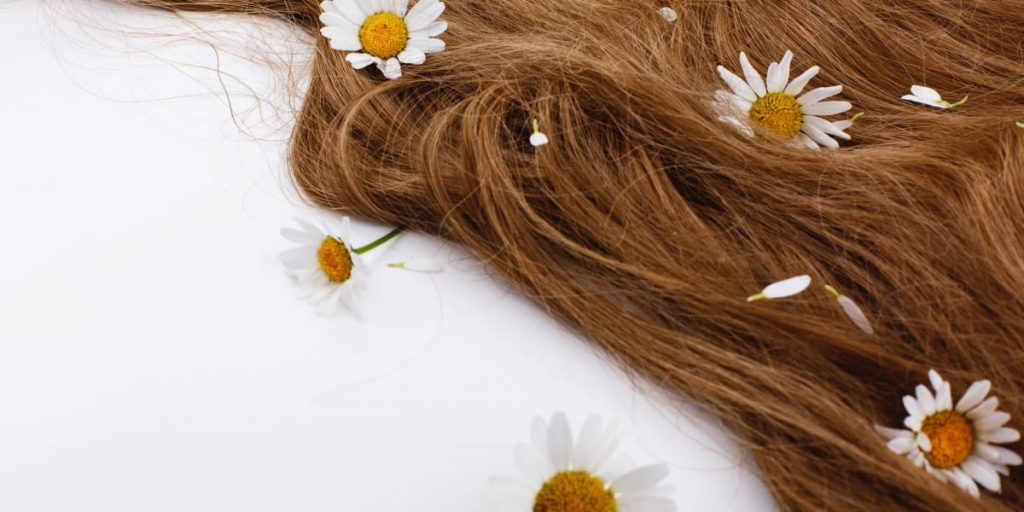 is a medicinal plant and the best friend of blond hair. A decoction of these flowers lightens the hair and gives it a natural golden hue. So, the steps will be:
To dye dark hair into light with a golden hue, chamomile infusion should be added to the hot henna oatmeal at the rate of 1 tablespoon of dried flowers per 0.5 cups of boiling water;
To color gray hair, 1 cup of dried flowers is brewed with 0.5 liters of boiling water. The composition is infused for 2 hours, after which three tablespoons of glycerin are added. The composition is applied to the hair, and a plastic cap and a warming cap are put on the head. The composition is kept on the hair for 1 hour. Gray hair will have a golden hue after dyeing with chamomile;
For coloring the hair naturally, a beautiful golden hue, 1.5 cups of dried flowers are poured with 4 cups of vodka. The composition is infused for two weeks, adding 50 grams of hydrogen peroxide. The composition is applied to the hair, kept for 30-40 minutes, and washed off with water and shampoo. Golden shade on blond hair will be obtained if you rinse them with chamomile infusion after each wash;
1 cup of dried flowers is brewed with 1.5 cups of boiling water to lighten dark hair a little. The composition is infused for 1 hour, filtered, and added 50 grams of hydrogen peroxide. The composition is applied to clean dry hair, kept for 30-40 minutes, and washed off with water and shampoo.
3. Natural Way To Dye Hair With Onion Peel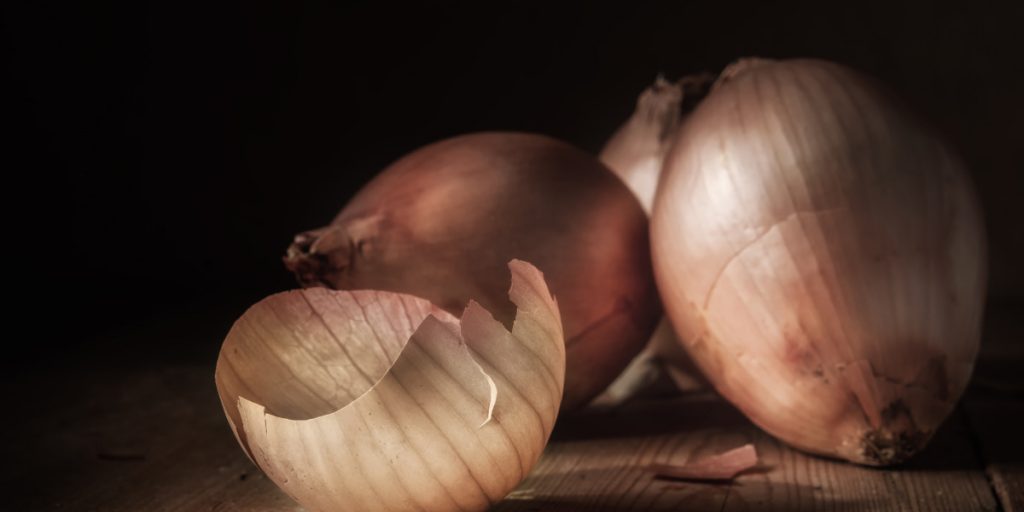 This method is suitable for blondes and brown-haired women. The effect will be stunning – the rich golden color of healthy and luxurious hair. To do this, you need:
150 grams of husk, pour half a liter of water, and put on low heat. After boiling the pot, keep on fire for another 30-40 minutes until the broth turns dark brown;
Then let cool and strain;
Add 30 grams of glycerin or argan oil and apply to hair;
Leave the solution on your head for 40 minutes under a terry towel;
Then wash your hair without shampoo.
A few tips for homemade dye for hair with onion peel:
Wipe the hair daily with a strong decoction of onion husks to give light hair a dark brown shade;
To give blonde hair a bright golden hue, wipe the hair daily with a weak decoction of onion peel;
A decoction of onion peel well paints gray hair on dark hair. To this end, it is best to use a strong broth – half a glass of onion peel, pour a glass of boiling water, boil for 20 minutes, strain, and add two teaspoons of glycerin;
Wipe your hair daily with the decoction until the desired shade appears.
4. Hair Dye Alternative With Green Walnut Peel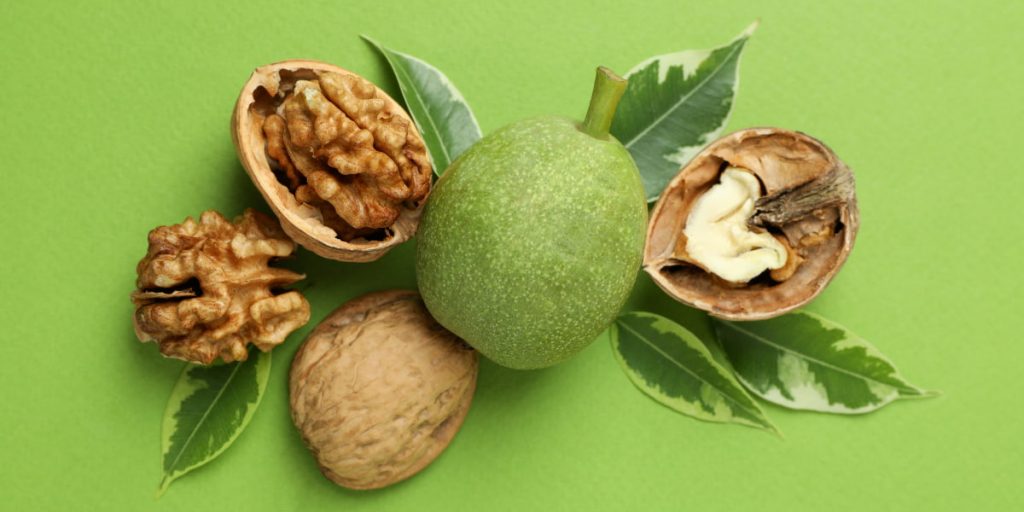 A decoction of walnut partitions will also provide a stunning color. Peel the walnuts and collect all the husks (you will need a handful) for future paint. The peel can be used both fresh and dried:
To color your hair brown naturally, mix the following ingredients: 0.5 cups of olive oil (or other vegetable oil) and one tablespoon of chopped peel. All components are poured with 1/4 cup of boiling water. The composition is put on low heat and kept for 15 minutes, then cooled and squeezed, and the resulting consistency is applied to the hair with a brush. The composition is kept on the hair for 40 minutes and washed off with warm water;
There is another recipe that allows achieving the same result. The walnut peel is ground in a meat grinder and mixed with water to the thickness of sour cream. The gruel is applied to the hair with a brush, kept for 15-20 minutes, and washed off with warm water;
The combination of 2 tbsp of green walnut peel juice per 100 grams of alcohol gives a chestnut tone. Apply the homemade dye for hair. Keep it for 10-30 minutes;
You can also take 1.5 tbsp of crushed peel and stir in 50 grams of water and 70 grams of vegetable oil, slightly warm the mixture, apply to the hair and keep for 40 minutes;
Another way: boil 100 grams of green peel in 1 liter of water to 2 / 3 of the original volume and apply to the hair. Keep for about 20-40 minutes.
5. Coloring Hair Naturally With Linden Flowers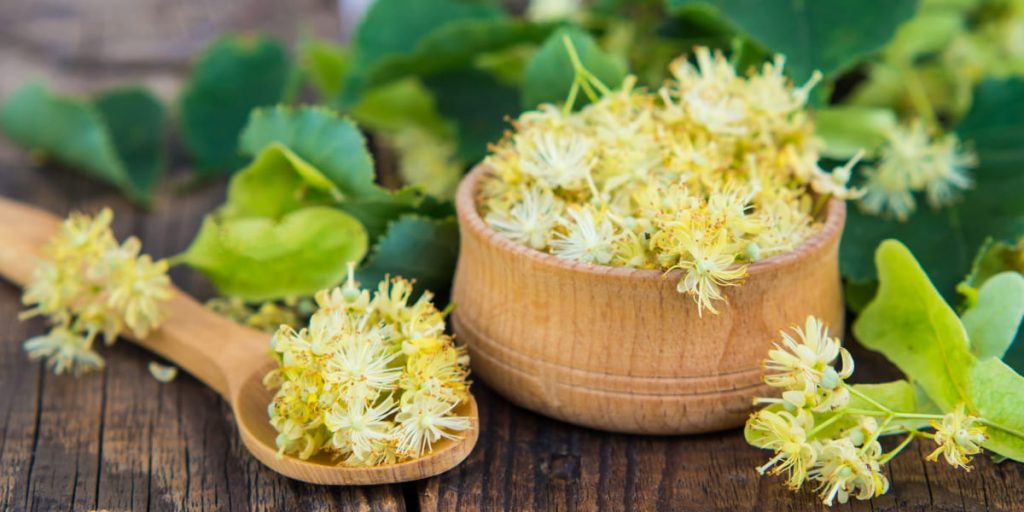 Linden can not paint over gray hair, but it can also perfectly "gild" the hair and make it healthier and stronger;
To give the hair a chestnut shade, five tablespoons of linden flowers are poured with 1.5 cups of water. The composition is put on a slow fire and, with constant stirring, evaporates about 100 ml. of water, that is, to leave about 1 cup of broth. The broth is cooled and filtered. The resulting liquid is applied to the hair and kept until the desired shade appears;
A decoction of linden twigs and leaves gives a brown color. Everything else is the same as in the first recipe.
6. Natural Hair Dye At Home With Tea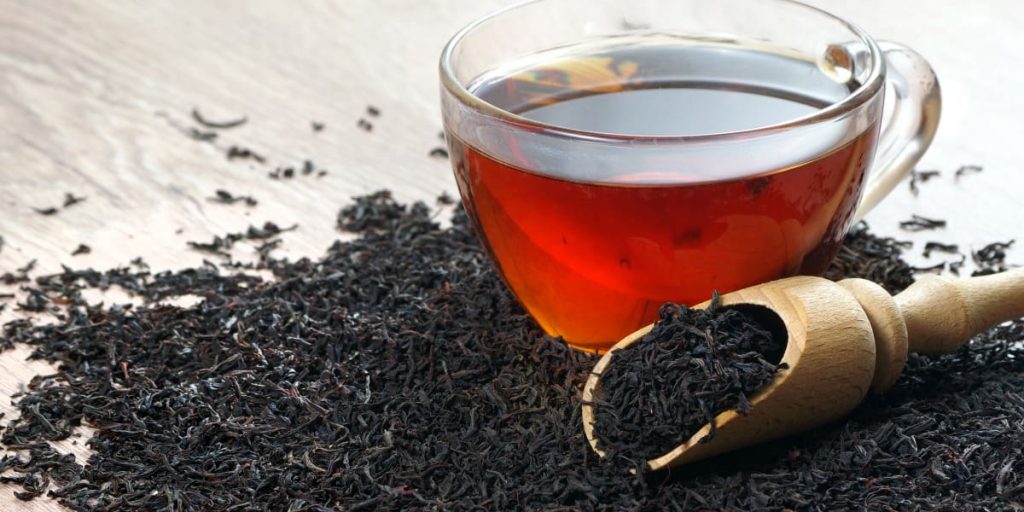 Black tea contains tannin and antioxidants that treat the scalp and hair. This method of dyeing is suitable for brown hair and dark-haired women;
After the procedure, the hair will become dark brown. 2-3 tablespoons of tea are brewed in 1 glass of water to dye blond hair in red-brown color;
The brew should be boiled for 15 minutes. The resulting tincture is rinsed or applied to the hair, kept for a short time, and washed off with warm water;
Gray hair will get a straw-yellow hue if you rinse them with strongly brewed black tea after each wash.
7. Getting Dye-colored Hair With Coffee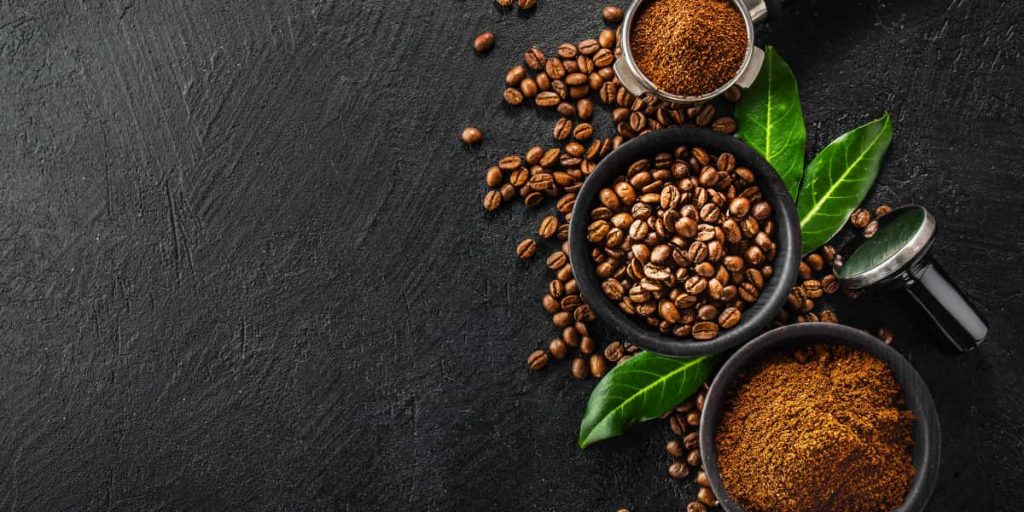 Coloring with natural coffee is perfect for women with dark brown and chestnut hair;
Thanks to aromatic beans, they can not only give their hair a deep shade but also make the curls stronger, more voluminous, and shiny;
Brew 50 grams of natural coffee in a Turk and let it cool to room temperature;
Mix coffee with 25 grams of henna, apply to damp strands and leave for an hour. Rinse your hair with warm water and use a conditioner.
8. Homemade Dye For Hair With Cinnamon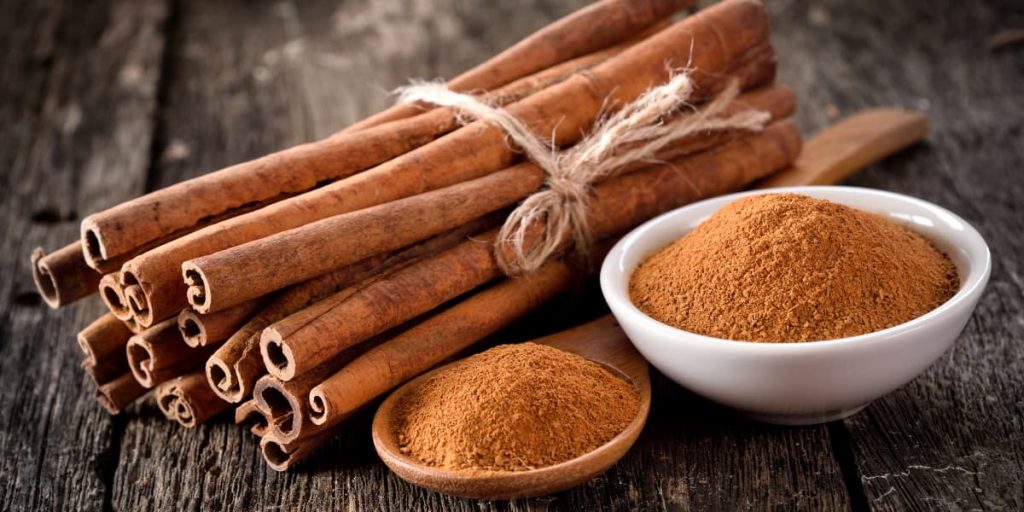 It is recommended to dye hair with cinnamon for blond girls and brown-haired women;
Cinnamon can lighten hair by several tones and improve its health;
To do this, take 80 grams of honey and melt it in a water bath;
Add 50 ml of water and 30 grams of ground cinnamon;
Apply the finished mixture to the entire length of the hair and leave for 40 minutes;
Then wash your hair with warm water and shampoo.
Conclusion
As you've noticed, using natural ways to dye hair is not tricky, but it's guaranteed to produce noticeable results. It affects not only the color but also the condition of your hair. Of course, you can't make your chestnut hair a total blonde at home with chamomile, but you can lighten or dark it up a bit. Follow the recipes and natural ingredients to care for your hair, making it beautiful, shiny, and healthy.
FAQ
Can I Dye Chemically Curled Hair With Henna?
Henna and balsam can be suitable as herbal coloring agents for post-chemicals. They can help to restore the hair to its former state, with a therapeutic effect. These dyes help to restore the structure of the hair by covering the hair with a special protective film.
What Are The Contraindications To Coloring Hair Naturally?
The main contraindications to hair dyeing with natural products are individual cases of allergy or other individual intolerance to the components of the dye. Therefore, remember that it is always essential to do an allergy test on the back of your hand and a strand test.
Can I Use Sage To Color My Hair?
Yes, sage has antimicrobial, anti-inflammatory, antifungal, and therapeutic properties. The leaves, stems, and seeds contain essential oil, flavonoids, and tannins. Because hair coloring with sage gives your hair a darker, richer shade of existing hair color. The herb can tint and strengthen your locks after just one application.
Is It Safe For Pregnant Women To Use Natural Hair Dyes?
In most cases, it is still a good idea for young mothers to surround themselves with natural compounds. Natural dyes such as chamomile or oak bark decoction, basma, and henna are great as most doctors try to protect the health of the mother and the unborn child. The main reason to reject coloring during this period is the chemical composition of the color and its possible penetration to the fetus.