Published on October 18th, 2022
Last updated on January 31st, 2023
How To Give Your Hair Volume? Add Volume To Your Hair In 11 Steps
Estimated reading time:
8
minutes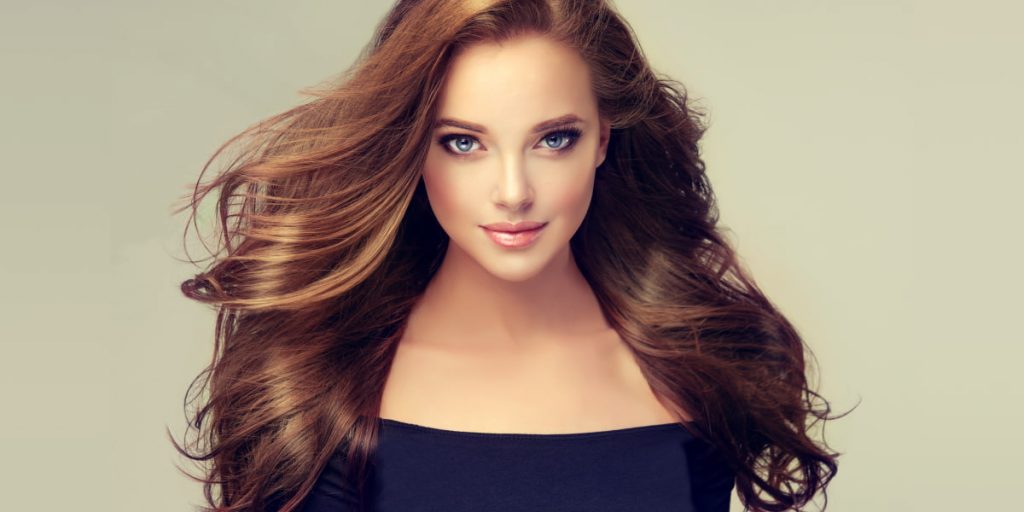 Are you familiar with the phenomenon of girls with curly hair trying to make their hair straight and those who were awarded straight hair trying to make curly hair? The same thing happens with the type of hair. Girls with bouffant hair often try to soothe it into a simple ponytail, while those with straight and fine hair struggle to style themselves in a bouffant style. I've prepared some special tips for your hair, such as cutting your hair, playing with layers, adding creativity with color, proper drying, and telling you how you can give more volume to your hair using natural methods without products containing chemicals.
Stay with me, read the guide, and get handy and practical tips for caring for yourself, your hair, and your skin.
The Best Methods To Give Your Hair Volume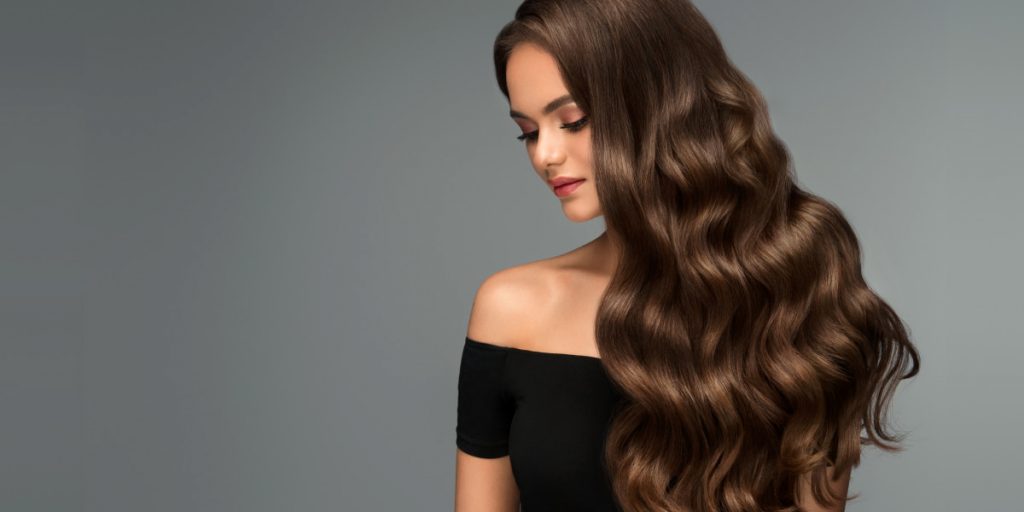 We all desire what we cannot have regarding hair volume. Many women dream of having thick, bouncy curls that appear to defy gravity, but getting this look can be challenging without the proper tools and techniques.
In this section, we'll go over some of the top techniques for adding volume to hair so you can get the look you want.
However, it would be best if you remembered that all these methods are not 100% working for every hair type and require significant effort to achieve noticeable results. However, absolutely anyone can find several suitable techniques for their hair and be able to give it an impressive volume.
1. Cut Your Hair Shorter
If your hair is thin, but you want lush locks for yourself, your salvation will be a proper haircut. So, since long and thin hair can become heavier over time, it becomes even more flatter.
That's not how things will work in your case. To add volume to hair, you should cut your hair and leave it a little above the collarbone. After that, it will be enough to wash it with shampoo and do regular styling. Since the hair has become lighter, you can style it better and give it volume.
Here are some hairstyle options:
A swingy, shoulder-length cut with the back just a bit shorter than the front;
Bobs and pixies;
The long bob.
2. Play With Layers
Although this method works great in adding volume to your hair, it is entirely unsuitable for a home haircut (unless you are a professional stylist). Otherwise, you need to contact the hairdresser and get a professional haircut. However, ask your stylist to ensure that the added volume is not overly noticeable so your style stays at the same level as before.
3. Create The Illusion With Hair Dye
Adding color can be very beneficial as long as you don't overdo it and start damaging your hair because, strangely enough, some claim that hair dye can plump up the hair shaft to make it appear more voluminous.
In addition, a great way to add volume to your hair with dye is to use a combination color. So, different colors perfectly complement each other and create a more voluminous picture of your hair. However, with this approach, you should take care of the color palette in advance so that it does not violate your style and will suit your face.
4. Seek Help With Volumizing Shampoo
In the case of thin hair, the right shampoo can be an excellent solution for adding volume to hair. Have you noticed that you use the same shampoo yearly, and your hair volume does not change? In this case, you should throw away your shampoo and buy a new hair product.
Look for shampoos that are labeled as volumizing and for fine hair. However, do not stop at one shampoo; try to buy several packages and try them all.
Also, remember that you should avoid those products designed for thick and coarse hair. Such products are usually aimed at reducing the volume.
5. Air Drying
Fine hair is often very brittle, so try to keep dryer use to a minimum. Instead, it is better to prefer natural drying with the help of wind or simply without a hair dryer. It's also important not to towel dry your hair too much; just pat it a few times in the towel and let it dry on its own.
6. Proper Drying
Using a hair dryer to add more volume to your hair should be done correctly because your hair does not forgive mistakes. If you don't want to go to a beauty salon to get your hair done professionally, here's how you can do it at home:
Dry your hair with a towel until it is practically dry;
Remove the nozzle from the hair dryer, blow hot air over your hair, and roughen the roots;
Then bend over and dry the hair from the back of the head.
7. Use Apple Cider Vinegar
Apple cider vinegar is a universal remedy for any hair type, as it performs a cleansing function. So, using this remedy, you can effectively eliminate any buildup on your hair that may have accumulated from using oils, conditioners, and other hair products.
Sometimes even shampoo is not able to cope with deep cleaning, as it does not have acids that allow you to exfoliate dirt and excess debris. If you don't want to use apple cider vinegar, you can help open up your pores and wash out any dirt with a shampoo. Soak a towel in hot water, squeeze out excess water and wrap your hair in a towel. After 20 minutes, you can wash your hair with shampoo.
Like apple cider vinegar, deep cleaning your hair with shampoo will help you clean out all the debris in your hair, making it lighter and more voluminous.
8. Change Your Diet
Many people know that proper nutrition is the key to your internal mechanisms and skin and hair health. A balanced diet of vegetables, fruits, and slow carbohydrates can make your hair look healthier and thicker. If you combine your diet with the methods mentioned above, you are on the right track and will be 100% successful.
In addition, the diet has many other positive features, such as losing weight and improving the general condition of a person. You will not feel heaviness in the stomach, and in a month, you will be able to put on your smallest dress.
9. Use Dry Shampoo
Modern dry shampoos work wonders when adding volume to hair for soft, smooth, or oily curls. Any thin-haired woman's makeup kit should include dry shampoo as one of the must-have items.
Simply apply the dry shampoo along the hairline, allow it to dry, and then brush it out. In addition to allowing you to skip a wash or two, it also absorbs oils and gives the body more bulk.
10. Hairspray
Also, an excellent tool for your hair will be hairspray. Everything is straightforward here: you must wash your hair, dry it, and apply hairspray. It perfectly fixes the hair, and you get an impressive volume in hair curls. In addition, you can get a long-term effect since the hairspray can be fixed for several days in a row.
11. Use The Classic: Curlers/Rollers
A classic but still excellent method is to use hair curlers. This method is almost a hundred years old, and many girls still use this device. And there is a good reason for this. While the curlers can be easily replaced with a blow dryer, the hot air from the hair dryer can damage your hair when the curlers leave it intact.
So, to get your hair volumized, you should:
Roughly dry your hair;
Roll two-inch strands from tips to roots;
Make sure your hair is dehydrated when you remove the curlers.
What To Avoid When Giving Your Hair Volume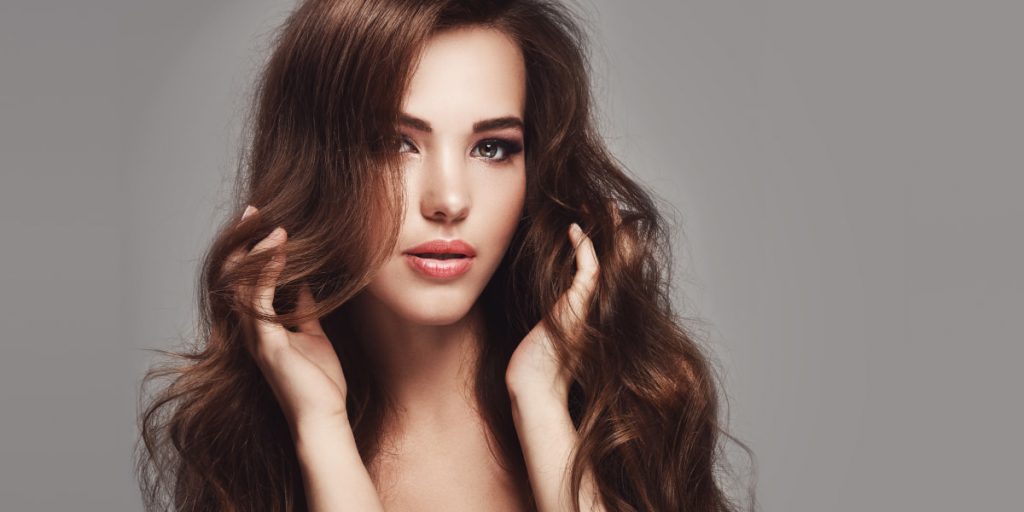 There are some things you should avoid when you are growing thick hair:
Don't use hot tools too often. If you use hot tools too often, you will damage your hair. Instead, try using them only when necessary. When you do use them, make sure to use a heat-protectant product before applying any heat to your hair;
Avoid products that are too heavy. Too heavy products can weigh down your hair and make it look flat. Instead, opt for lightweight products that won't weigh down your hair. And when in doubt, always err on the side of less is more;
Stay away from over-washing your hair. Washing your hair too often can strip away its natural oils, leading to dryness and frizz. Instead, aim to wash your hair every other day or every three days. And when you do wash it, be sure to use a gentle, sulfate-free shampoo and conditioner.
Bottom Line
There are a variety of ways to give your hair volume. Try out different styles and products to find what works best for you. You can add volume to your hair and achieve your desired look with a little effort.
FAQ
How To Give Your Hair Volume?
Use a volumizing shampoo and conditioner. Consider a root lift spray or blow dry your hair upside down. And the last method is using hot rollers or velcro rollers.
Why Is A Hair Dryer Dangerous For Your Hair?
A hairdryer can be dangerous for your hair if it is used incorrectly. Over time, exposure to the heat from hair dryers can make it brittle and more likely to break. When using a hair dryer, keep it in the lowest setting. And always use a heat protectant spray before blow drying.
What Makes My Hair Heavy?
There are many reasons why hair can become heavy and limp. It could be due to genetics, hair type, over-processing, damage from heat styling, or even buildup from products. Whatever the reason, there are ways to help add volume to hair and make it look bouncier and healthier.
Should I Change My Hair Care Routine If I Have Thin Hair?
If you have thin hair, you may need to be more careful about your products. Avoid heavy or greasy, as they can weigh hair down. Instead, opt for lighter formulas that won't overload your strands. You might also want to consider using a volumizing shampoo and conditioner to help give your hair a boost.