Published on August 24th, 2022
Last updated on January 25th, 2023
How To Dye Hair With Henna And Indigo To Get Rich Black Color?
Estimated reading time:
8
minutes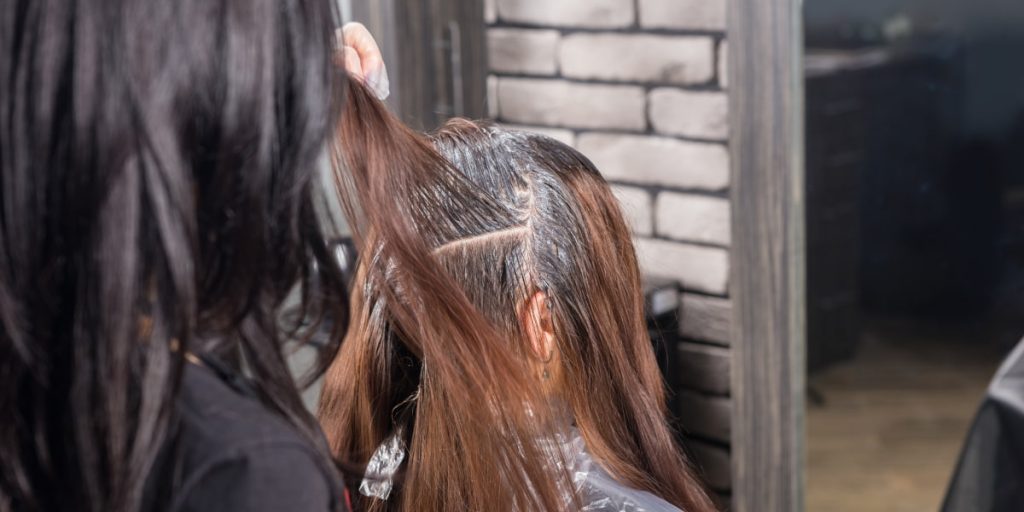 Women have used henna coloring effectively for centuries since it is a safe, tried-and-true method. Only those who have hair that is thick, strong, and in good condition can apply this method of picture creation. Combining henna and indigo natural colors may get a rich, dark brown hair color. These colors provide copper and blue-black, respectively, when used individually. If you wish to perform henna and indigo hair dye, that is a fantastic option.
People in India, Iran, Sudan, and other nations have long employed raw vegetable ingredients to improve their appearance, the natural color of their curls, and the health of their hair strands.
Avoid "henna hair dye kits" or "henna-based dyes" with a wide range of color options when using henna to color your hair. These ready-to-use henna hair colors frequently contain substances besides henna. Additionally, since you have no control over the henna mixture, there is a chance that your hair will turn out a different color than you have intended.
The essential details of henna and indigo hair dyeing will be covered in this article.
Henna And Indigo Advantages And Side Effects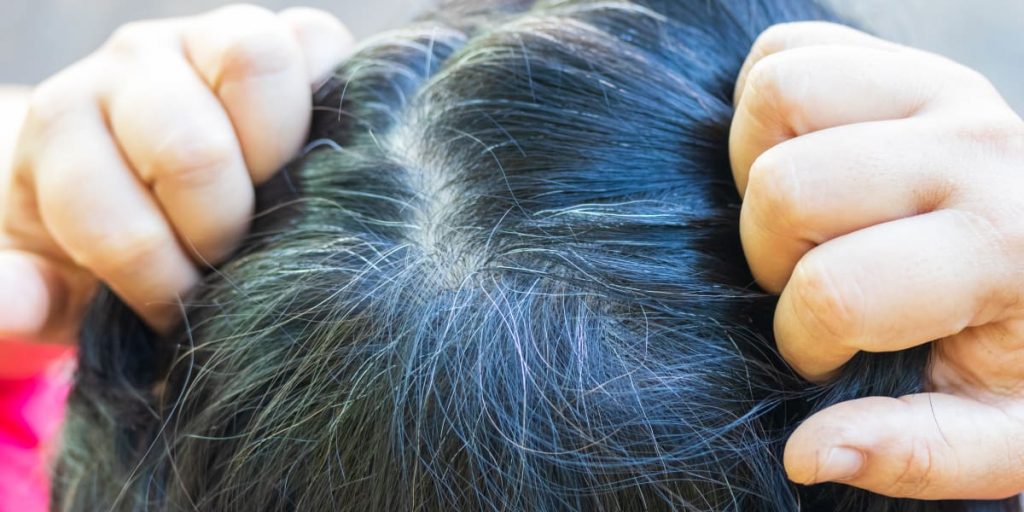 When selecting natural colors, consider both the positives and the drawbacks.
Benefits of using natural dyes:
the ability to combine henna with other natural ingredients, allowing for diversifying the original palette;
effective painting of gray hair with the combination of both components;
the simplicity of use at home;
Take into account the drawbacks of henna and indigo as well:
because natural powders might be damaging, the therapeutic benefit disappears with repeated application;
following the treatment, it is challenging to get rid of the dye residues, which are composed of grass particles;
the hair must be washed slowly and methodically;
it emits a distinct fragrance for a while;
it is challenging to pick up the ideal shade the first time;
You must frequently play around with composition and proportions to acquire what you need.
Verify whether the natural raw materials' validity period has expired at the time of purchase. Its quality directly affects how henna and indigo for black hair painting turn out.
Steps For Dying Hair Black With Henna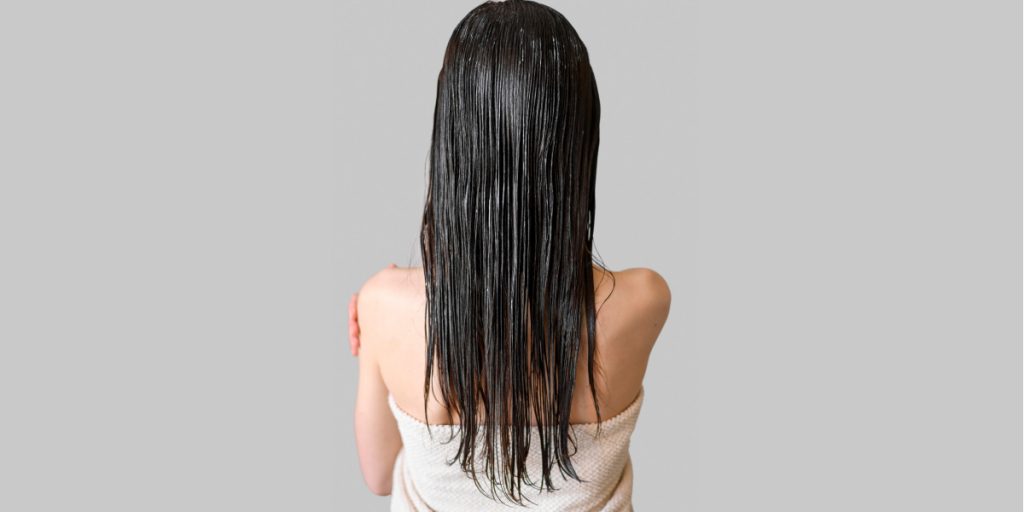 You must first manufacture the hair dye. Your recommended henna powder for black hair use is:
Above the ear: 50 to 75 grams;
Shoulder: 100 to 125 grams;
Mid-back/ bra strap: 150 to 175 grams;
Lower back; 200 to 225 grams;
Hip/waist level: 250 to 300 grams.
Next, carry out the subsequent actions.
Step 1: Keep Your Workplace Safe
Surfaces colored with indigo turn blue, whereas those stained with henna and indigo might turn any shade of orange, red, blue, green, or black. Cover any surfaces you believe could acquire a mixture drop throughout the procedure, including floors, counters, and other objects. Additionally, save your most perfect towels for different times.
Step 2: Add Henna Powder
In a bowl, add henna powder for black hair according to the length of your hair. If you're unsure how much henna you'll need for the size of your hair, twice the recommended dosage. Making a little bit extra of the combination and knowing how to change the quantity of powder the next time would be preferable to not having enough.
Step 3: Add Tea
Three green tea bags should be added to three cups of boiling water and allowed to steep for a few minutes. Wait until the tea is at room temperature. Using a wooden or plastic spoon, slowly add the tea (bags removed) to the natural henna powder for black hair until the mixture resembles a thick batter.
Step 4: Set The Bowl In The Dark
For 12 hours, set the bowl in the dark, cool area with the lid well fastened. After the henna has dried for 12 hours, you can divide it into two halves if you subsequently decide that this amount of henna is too much for the length of your hair. One piece should be wrapped in aluminum foil and transparent plastic wrap before being placed in a freezer bag and frozen for later use. Let the mixture simply defrost before dying hair black with henna.
Step 5: Add Conditioner And Honey
Add 1 1/2 cups of your preferred moisturizing conditioner and four teaspoons of honey. Put on your gloves, split your hair into four parts, and dive into the henna solution. Apply with your hands starting at the roots, exactly as you would with hair color.
Step 6: Apply Henna On Your Hair
Apply the henna mixture for black hair on your hair for four hours, then wrap it in plastic and a towel. Please be aware that depending on the kind and porosity of your hair, this time may differ. Dryer hair could need to wait four hours, while normal hair might just need three.
Step 7: Wash Henna Off
Put on fresh gloves before dipping your hair into the full bath to wash out most of the henna mixture. The leftover henna may be washed off in the sink. To produce a very thick paste, combine 50g of indigo powder, a dash of salt, and just enough water.
Step 8: Apply Indigo
After applying the indigo and henna hair dye mixture to your hair while wearing gloves, hair will turn dark brown or black when indigo is added to it. Put on a shower hat and plastic wrap your hair. Take an hour off. Get in the shower right away and rinse your hair off everything! Before all dye residue is removed, it can take a few rinses.
Tips On Coloring Hair With Indigo And Henna For Black Hair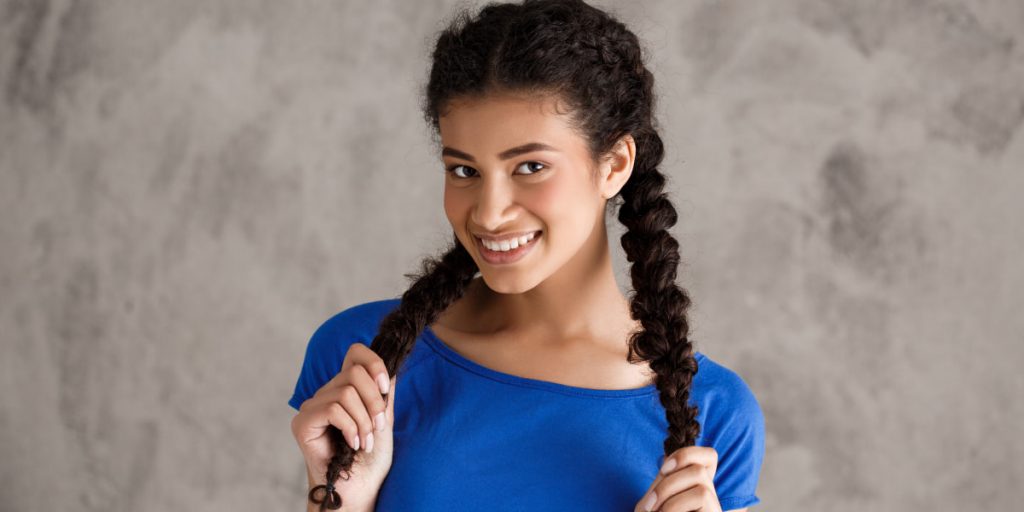 Tannin molecules interact with the keratin surrounding the pigmented core of the hair to produce a unique color for each individual. The color you acquire if you opt to dye your hair with henna will depend on your natural shade. Before you begin your transition, you may already be familiar with specific suggestions.
1. Identify The Hair Type And Existing Issues
Apply a small amount of diluted henna and indigo to a discrete skin area. Wait a day and then wash it off to check for any potential allergic responses.
Avoid adding oils to the combination of sebum intensifies. Instead, add acidic ingredients like lemon juice, vinegar, or wine. These elements will aid in dandruff removal. It is best to avoid adding acid if you have dry hair. However, you can create a mask with nourishing oils after coloring.
2. Choose Original Natural Henna And Indigo Powders For Black Hair
Since henna and indigo are formed from plants, they have a distinctive herbal scent. It's not a good sign if there's no green aroma. Please be aware that natural colors fade rapidly. Thus the powders are packaged safely and by the regulations. Do not purchase if indigo and henna are packaged poorly, and the container has broken.
3. Select The Mixture's Constituents
You can change the mixture's ingredients for an extra cosmetic impact or to give henna and indigo new colors. Coffee, tea, juices, oak bark, and other natural things can be added to paint to modify its hue.
4. Use The Henna And Indigo Coloring Technique For Black Hair
You must perform numerous test dyes with various combination compositions to achieve a certain color on the hair. You can color discrete hairs on your head, but I advise starting small by cutting a few strands that are only a few millimeters long and not too thick. At the base, secure the clipped strands with invisibility.
Distribute them on cling film and coat various strands with various mixes. After 1-2 hours, rinse the strands. Within a day or two, the outcome will be visible.
5. Exit From The Henna And Indigo Color
Use a slow exit from the color, which is the most effective and gentle method for hair. Because the paint stays in the curls for a long time, trim the ends and leave the roots to develop. Avoid dying your hair with permanent colors for a few months. Use chemical dyes only after a few months have passed. It is preferable to consult with a knowledgeable specialist to avoid the problem.
FAQ
How To Mix Henna And Indigo For Hair Dye?
Add henna powder according to the length of your hair. 50g of indigo powder, a pinch of salt, and just enough water will make a fairly thick paste.
Can You Wash Away Indigo Dye For Hair?
The organic dyes indigo and naphthol (found in henna) are difficult to remove since they are insoluble in most things familiar to the average person (e.g., they do not dissolve in water).
Can Indigo Hair Dye Leat To Hair Thinning?
Actual indigo hair color won't ever damage your hair because it is a natural substance derived from the indigo plant. It will only become more robust and bright. It also serves as a decent substitute for chemical hair dyes, which frequently cause allergies.
Can Indigo Hair Dye Stop The Hair Graying?
Indigo leaves can be boiled in coconut oil to treat greying hair and used as natural hair color in powder form. Long-term hair graying can be reversed and even prevented with the regular application of this mixture.