Published on August 26th, 2022
Last updated on January 25th, 2023
Guide On Highlighting Your Own Hair At Home: Ways, Techniques, And Care
Estimated reading time:
12
minutes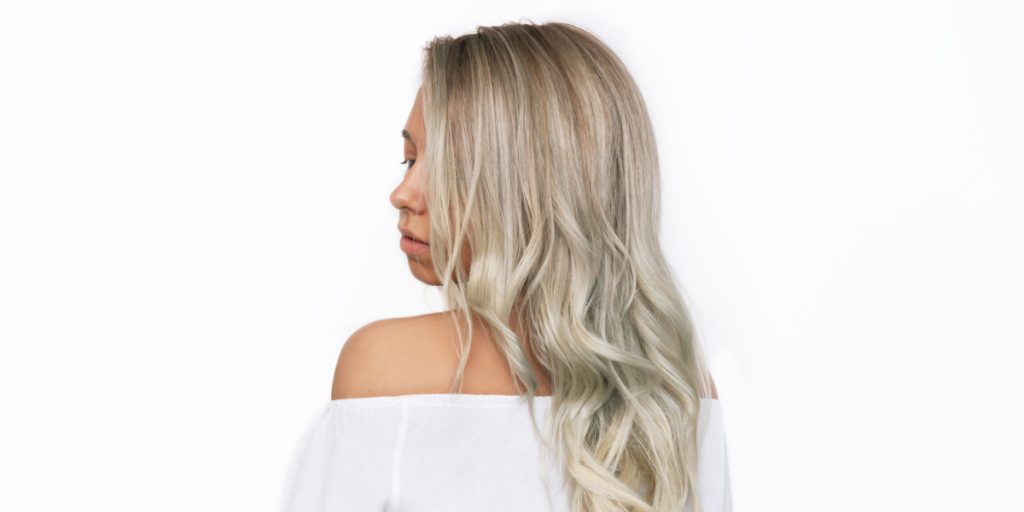 You may find the best way to highlight your hair at home, thanks to the accessibility of professional tools and hair supplies. Delicate color transitions that give the appearance of beautiful hair are widespread. According to stylists, there shouldn't be a massive disparity between the hues of the strands. The haircut may simultaneously have 2-3 or even 5-7 close shades. Contrary to complete lighting, highlighting techniques for hair do less hair damage. While highlighting, the developing roots are rarely evident, allowing you to color or lighten your hair every three to four months. As a result, maintaining the strands' shine, elasticity, and healthy look is considerably more straightforward. Now let's discover the advantages and disadvantages before experimenting with highlighting your own hair.
Benefits And Drawbacks Of DIY Hair Highlights
If you dye your hair, you may save money and select from a wide range of hues. However, purchasing the necessary tools and renewing your highlights on your own may be rather expensive. Stress smoothness and delicacy rather than stark contrasts. Only two tones should separate hues. Start with the benefits:
| | |
| --- | --- |
| Advantages | Disadvantages |
| You can highlight your hair for less money. | A unique toolset, which includes a cap, hook, foil, and specialist comb, is needed for at-home hair highlighting. |
| Each lady may choose from a wide range of colors sold in stores, a shade suitable for harmonies highlighting. | It is challenging to color each regrown strand, but it is necessary to renew the result of highlighting. |
| Any hair length may be highlighted, as light strands look gorgeous on both straight and curly hair. | |
Ways Of Highlighting Hair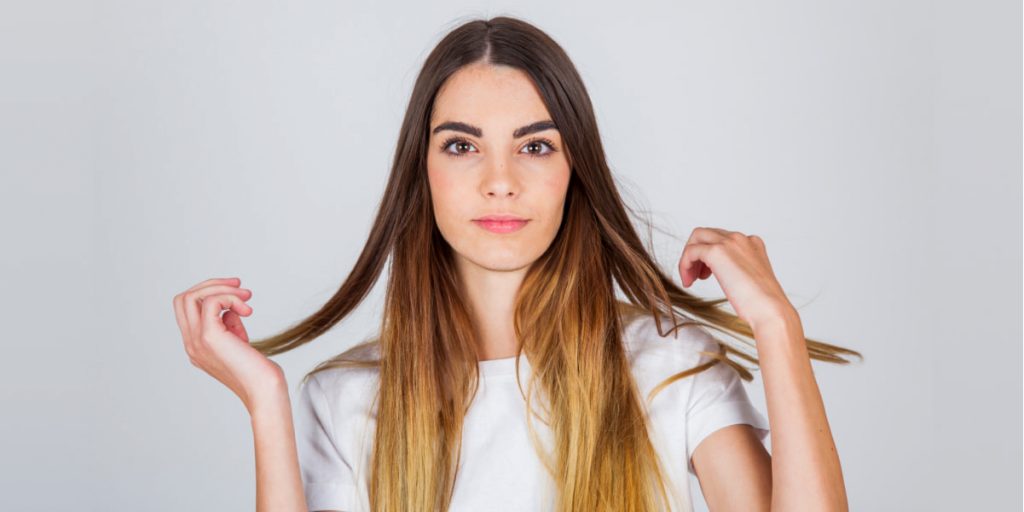 As I have already said, hair highlighting is not just a contrast of light strands on dark hair. Every year, the method is enhanced; today, a skilled master may color hair with strands in various intriguing ways. What types of hair highlighting are available for both at-home and salon use?
1. Classic
In this instance, the strands are brightened uniformly throughout the head at regular intervals with the same hue. Large and tiny highlights may be differentiated based on the dimensions of the gaps and the colored strands.
2. Reverse
In contrast to traditional highlighting techniques for hair, which involve placing light strands on dark hair, reverse highlighting emphasizes darker accents. This is a fantastic technique for blondes who want to give their hair depth and volume.
3. Californian
In this technique, the color is smoothly transitioned from dark roots to light tips using a combination of three to five colors near the hair's natural tone. This hairdo with Californian highlights gives the impression that you spent the summer on US West Coast beaches.
4. Venetian
The hair is only lightened by a maximum of two or three tones, which results in a natural impression. When choosing DIY hair highlights, this one is characterized by a random selection of hair strands for coloring and minimum contrast.
5. Brasilian
Brazilian highlighting is similar to Californian highlighting. Brazilian clarifying takes place in the air rather than using foil, which helps to produce more blurred color boundaries.
6. Exquisite
The more discrete the highlighting of your hair strands, the more realistic the appearance will be. Try some sparse and delicate highlights at home if you're up for a little variety. The most important aspect is that the bleached hair does not dramatically contrast with the natural hair color.
7. Babylights
A drastic shift in hue may often be achieved by highlighting your hair at home. For instance, this method is employed while leaving black. The hairdo seems entirely different because of the thick volume of lightened hair.
8. Partial
That highlighting combines multiple forms at once, highlighting only a portion of the hair, such as strands close to the face or the top layer.
9. Colorful
Bright underlining has been popular in recent years. Modern color dyes make it possible to create virtually any shade, including intense and pastel hues. Any highlighting method is acceptable.
Specific highlighting techniques for hair don't need foil. Because the outcome depends on the hairdresser's ability to set accents and accurately understand the tools they use, this calls for a particular talent level.
How To Choose Hair Highlights Color?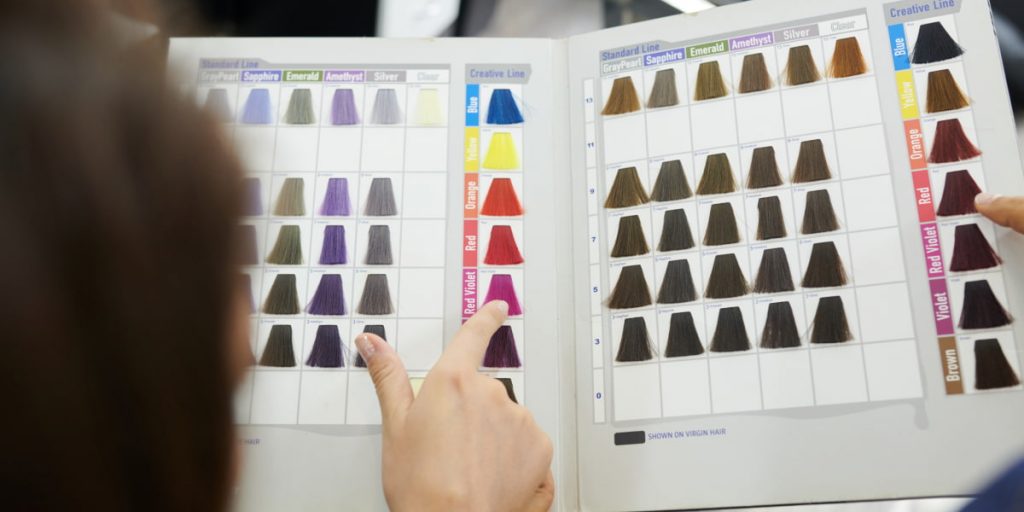 You should concentrate on the primary hair color while deciding on the color of the strands:
Light colors like gold, wheat, amber, caramel, and even ashy look fantastic on light brown hair. If your light brown hair has a cool undertone, the latter should be considered one of the highlighting techniques for your hair;
It is advised that brown-haired ladies examine the sunny range more closely since the honey, golden, and copper strands show the depth of the primary dark tone. Shades of coffee with milk and linen will do if the undertone is cool. Copper hues and all variations of colored hair highlights work beautifully on brunettes;
Blonde highlights at home should be in colors a few tones off their natural hue; examples of these colors include wheat or ashy. Pastel shades for blonde highlights at home, like peach or strawberry, also appear to be intriguing;
Girls with red hair should stay away from highlights and contrasting base colors. The harmonized appearance of chocolate, cream, or amber glare will be a good choice.
How To Choose The Appropriate Length For Highlighting?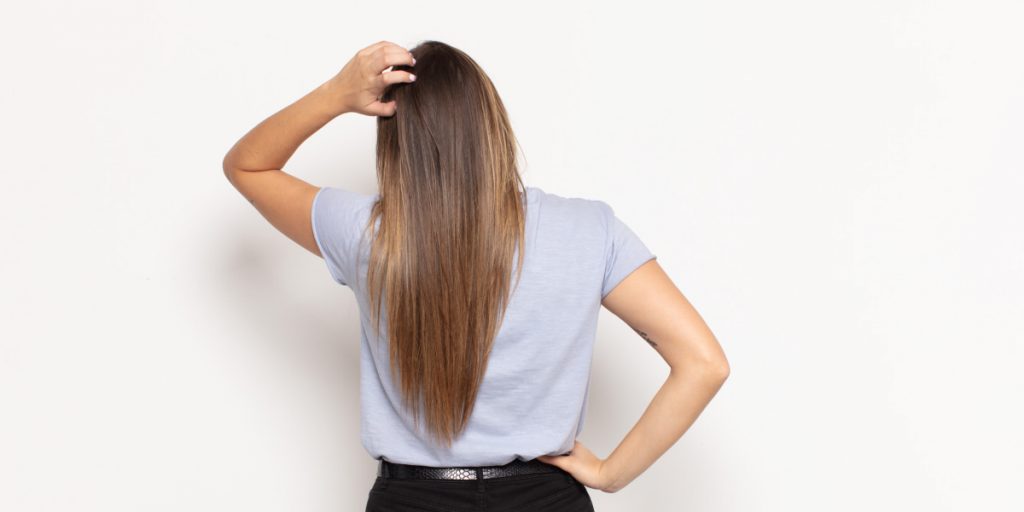 When you have short hair, you should focus on only a few strands; however, if you have medium-length hair, you may attempt to highlight the entire head. The length of the hair and the haircut have a significant role in determining the type and the best way to highlight hair at home. The most effective method for long hair might not be efficient for short hair.
It's challenging to create highlights for oneself when you have short hair. I suggest concentrating on a few accent strands, such as those that frame the face;
A bob hairstyle, which pairs beautifully with highlights, is a good foundation for experimenting with various colors. A slight gradient at the tips or whitening the strands close to the face are still fantastic alternatives;
Long-haired people may afford to use various at-home highlighting techniques for hair. California highlighting will be most helpful since such hair always lends itself to a game of several hues, which always appears more intriguing;
Traditional highlighting looks incredible on medium hair. You may create a stunning and pertinent image by leaving the roots black and slightly "stretching" the staining border.
Tools Needed For DIY Hair Highlights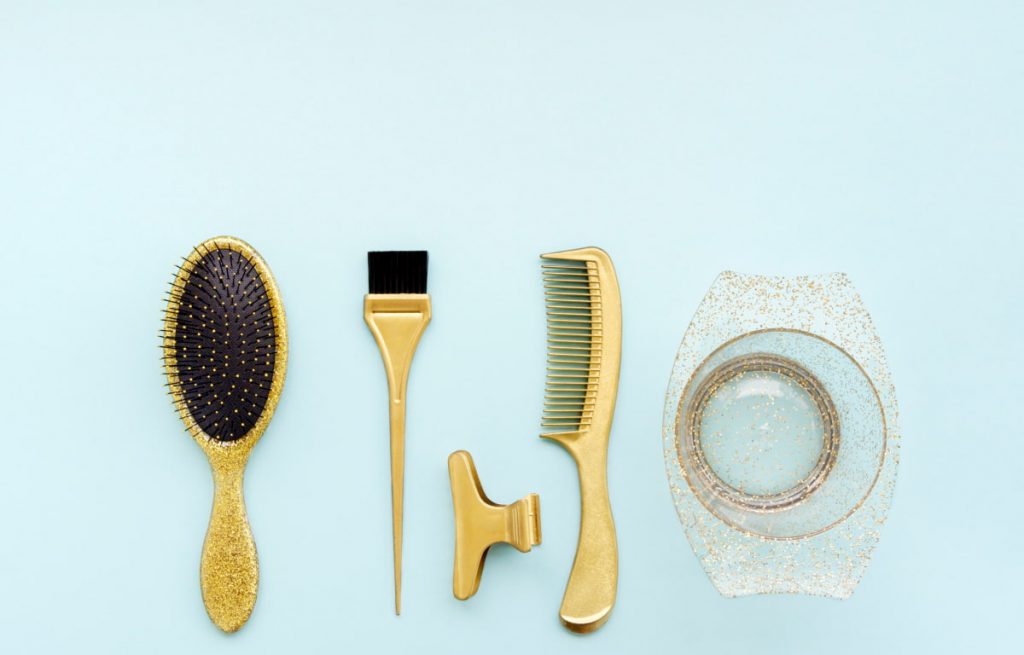 You will need towels, a comb, hair clips, gloves to keep your hands clean, and a bowl for blending powders. The first highlighting is best carried out at the salon because doing highlighting alone is challenging. Then it is advised to get a helper who will aid in coloring the strands in the occipital area. This is remarkably accurate in highlighting hair with foil.
List Of Tools You May Require
Disposable nitrile gloves. We don't need further worry or colored fingers, as the paint remains on the hands' skin for a very long period;
Disposable towels in rolls. Select ones for highlighting your hair you don't mind throwing out;
Ceramic bowl for highlighting composition. Plastic, glass, or ceramic are preferred. Chemical interaction between the color components and metal containers might have unforeseen results;
Professional hair clips and rubber bands. Natural and colored hair are separated using specialized hair clips;
Cape on the shoulders. By the way, getting a professional peignoir is strongly recommended because paint can seldom be removed from clothing;
If open technology (it means that highlights are without foil) is chosen – use a special cap or scarf for highlighting and a hook. You can buy a cap for highlighting;
If a closed technology (it means the highlighting hair with foil) is chosen – foil and a special comb for highlighting;
A flat comb. Many beauty wizards employ paint for minor, regular highlighting with a comb. For highlighting, a comb with a metal or plastic needle will make it easier to separate the tiniest strands;
Brush. A specialized brush for the best way to highlight hair at home has bristles no broader than 2 cm, allowing you to apply paint precisely and streak-free;
Shampoo. Shampooing is not required immediately after toning since the pigments will take about three days to set. The exception is a unique, acidic-ph technical cleanser. However, certain bleaching chemicals need to be removed with shampoo;
A caring agent – mask, balm – is sufficient to halt the alkaline response on the hair following highlighting. It occasionally includes the paint in the same packaging.
Highlighting Techniques For Hair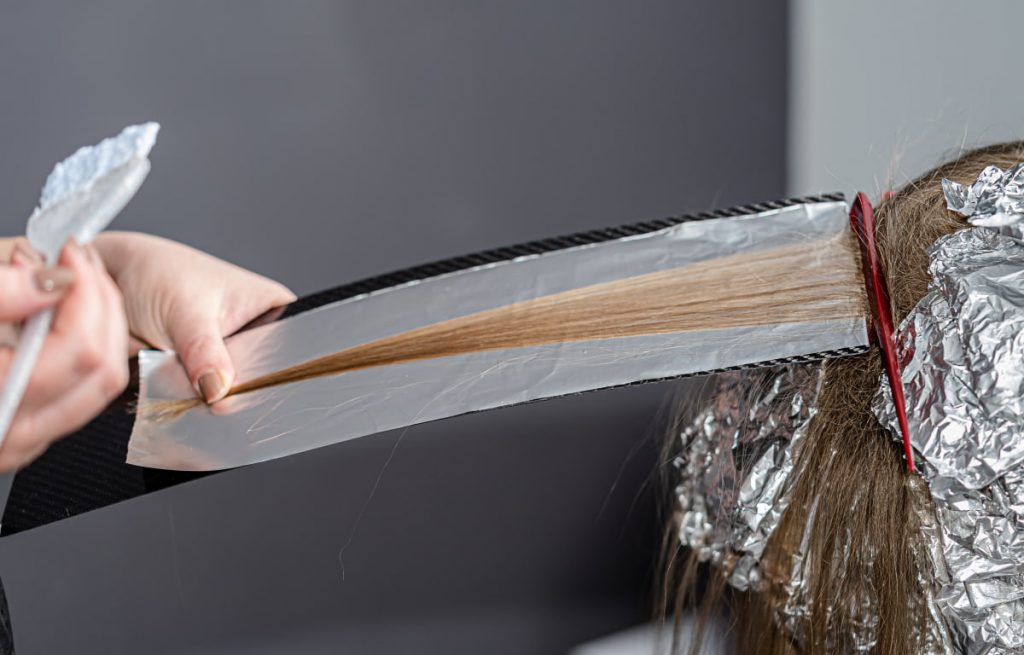 You may enhance the contour of the haircut and create volume with the aid of highlights. Each approach has a unique color, amount of colored strands, and application procedure for the compositions. There are several partial painting methods, and you may also play with color.
There are two best ways to highlight hair at home: silicone cap technology and foil technology.
Silicone Cap Technology
The silicone cap used for the highlights without foil method has several holes. They are being lightened by thin threads that are strung through them. With the aid of a hat, it is easier to highlight just short hair. It is advisable to do the process with an assistant if the hair length reaches the center of the shoulder blades. Long hair does not fit the highlights without foil technology. So, how to use this method?
Put a cap on dried, filthy, but well-combed hair;
Hook the strands with the hook after lowering them into the hole, then draw it out. Regularly combing medium-length hair is a good idea;
Saturate hair with a highlighting mixture;
Remove the highlighting mixture with warm water after 40 to 50 minutes;
Apply shampoo to them gently, careful not to knot the discolored strands without rinsing off the caps;
Remove your hat with caution;
Shampoo your hair and rinse it.
If the hair is long and thick, you might try a different method of DIY hair highlights instead: comb and wash the highlighted hair without taking off the cap. Then you should cover them with a heavy mask. When highlighting your hair for the first time, you should avoid covering it with a film after using the highlighting formula.
Those already familiar with their hair's characteristics can conceal their hair. The highlighting of your hair will occur more quickly due to the added heat, and the composition will need to be removed within 30 minutes.
Foil Technology
You might set aside a tiny rectangular piece of plastic or cardboard in advance to make applying the highlighting mixture simpler. The cardboard has to be coated with cling film to keep it dry. You must cut the foil for that highlighting hair with the foil method. A piece of foil should be at least 1-1.5 cm wider than the lighted strand.
The parietal region's hair warms up more quickly than the back of the head because of the peculiarities of the skull's anatomy. Because of this, individuals who work too slowly should highlight on their own in two steps:
Lighten the hair up front, then wash it;
Highlight the hair in the occipital portion.
It will be simpler to finish the highlighting hair with the foil process in one sitting if a friend assists with highlighting the hair at the back of the head.
8 huge strands total, 4 in the front and 4 in the rear, should make up your hair;
Except for one of the front strands, roll each one into a bun and secure it with a clip and an elastic band;
Distinguish a free strand from a thin, 3 mm, little strand;
Comb the strand to separate it into two pieces;
Underneath the strand, place a piece of foil adhered to the cardboard;
Using a brush, apply the highlighting mixture uniformly throughout the hair on the foil;
The foil should be bent twice in length and on both sides;
Repeat steps 4 through 7 to separate another thin strand from the main thread;
Continue to highlight after releasing the following fixed strand;
Eliminate the foil and wash your hair after 30 to 40 minutes.
DIY Highlighted Hair Care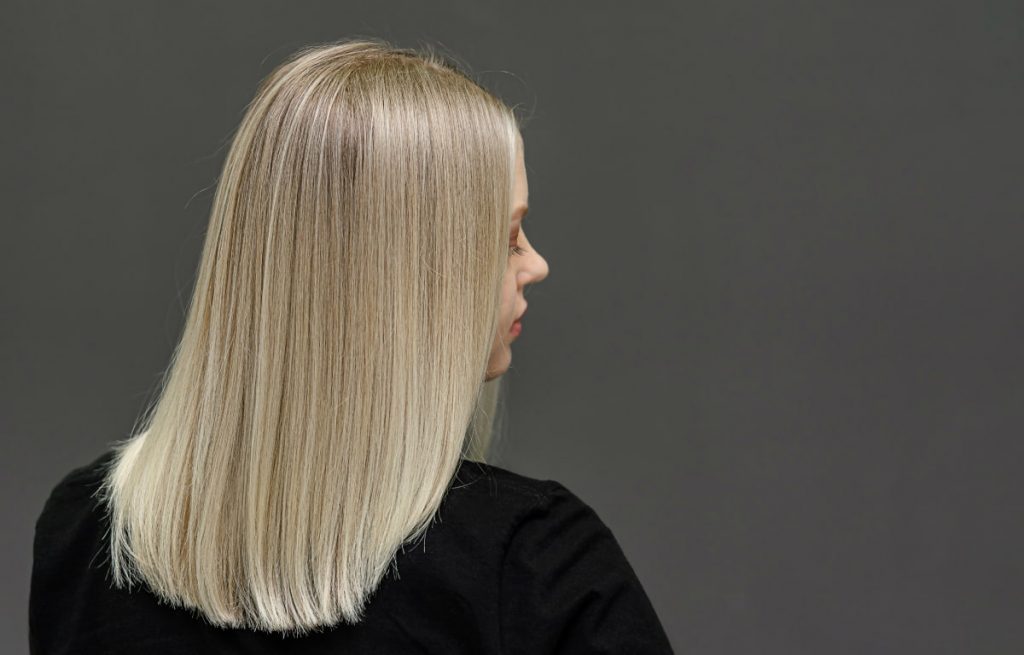 The best way to highlight hair at home may require specific care after highlighting at home or the salon, mainly if a lot of hair is used. Special equipment will balance off dryness, eliminate brittleness, and maintain color.
The hair is subjected to a full alkaline content while highlighting your hair. After highlighting your hair, you must immediately wash it with a shampoo with a low pH level to restore the acid-base balance.
After a few days, you can color your hair if you wish to modify the color. It is preferable to use ammonia-free toning treatments because the hair was subjected to an increased burden during DIY hair highlights.
Summary
There are some DIY hair highlight ideas available for you to choose from. You can highlight it with or without foil (you can make it using the silicone cap). There are many pieces of advice when selecting a color that complements the length and color of your hair. Remember how important it is to pick a decent hair dye and make a proper aftercare plan.
FAQ
Where To Apply Hair Highlights On The Head?
To specify your working area, pull the hair tightly. Start underlining the lowest portions. Take the end of your brush or comb across the whole hair area to form a horizontal row, starting at either the hairline or the center.
How To Do Hair Highlights At Home?
The highlighting of hair comes in two varieties. Decide on the type of highlighting, select between foil and silicone cap highlighting, have your highlighting supplies ready, and go to work! Additionally, before using the highlighting combination, read the warnings and familiarize yourself with aftercare.
How Long Do Hair Highlights Stay Up?
Remember that highlights can last up to two or three months, but all-over coloring will require touch-ups every four to eight weeks, owing to root development. Inquire with your stylist about a gloss application after your color.
Can I Wash My Hair A Day Later After Highlighting?
Before they wash their hair, you must wait 48 hours. The pigments of the salon color are still settling within the first 48 hours following a color session, so if you shampoo your hair too soon after an appointment, your color may fade more quickly.