Published on January 6th, 2023
Last updated on January 24th, 2023
Hair Scrunching Guide: 3 Best Ways & Methods
Estimated reading time:
6
minutes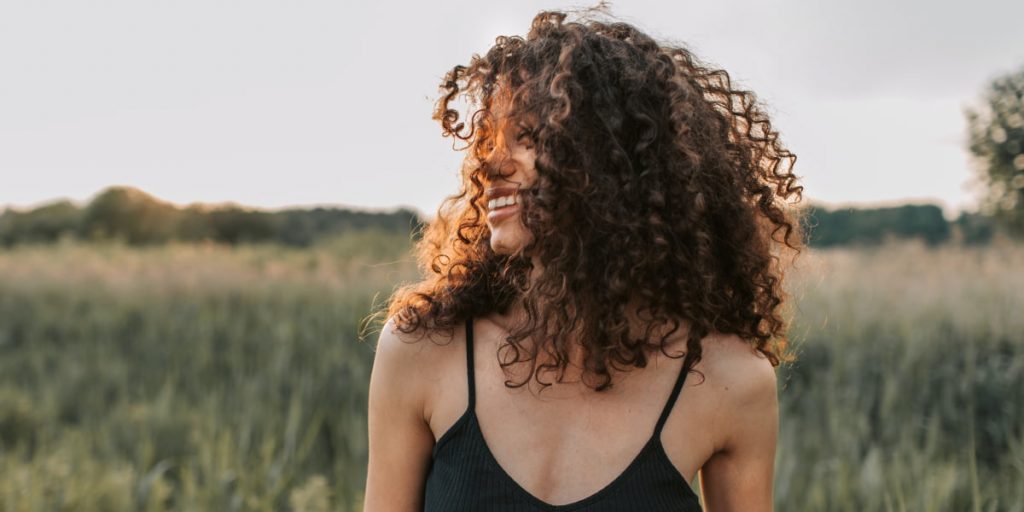 A beautiful hairstyle plays a vital role in the life of every person. Obedient and soft hair is easy enough to style. But girls with wavy or curly hair often face hair scrunching during styling. We have found the best solution for this type of hair. Scrunching curls can help you. Although it seems simple, this special technique requires some skill and preliminary hair preparation.
You should be as careful when curling your hair as possible, as the procedure can harm your curls. That is why you should first study the topic and only then move on to twisting hair.
In our article, we will tell you about the best 3 ways to curl your hair at home. You only need the tools every girl has at home for the procedure. And with our informative guide, you can curl your hair as safely and effectively as possible. Read the article to the end to always be in trend for the best tips on scrunching hair for unruly locks.
Hair Scrunching: General Information And Ways To Do It
Hair scrunching is a styling technique. It involves scrunching or scrabbling the hair with your hands to create a textured, wavy look. This technique can be used on a variety of hair types and lengths. And it can be achieved with or without using styling products or heat styling tools.
There are a few potential dangers to consider when scrunching your hair:
Breakage. Vigorously scrunching or scrabbling your hair can cause breakage. Especially if your hair is already damaged or dry.
Split ends. Scrunching your hair can cause split ends if done too often or with too much force.
Heat damage. Using hot styling tools, such as a hair dryer or curling iron, to scrunch your hair can cause heat damage. It can happen if the heat setting is too high or you do not use a heat protectant.
Frizz. If locks are not moisturized or protected, scrunching may result in frizz or flyaways.
To cut these dangers, be gentle when scrunching your hair. Use protective products, such as a leave-in conditioner or hair oil. Avoid scrunching your hair too often or using too much force. And be sure to use a heat protectant when using hot styling tools.
How To Scrunch Hair With A Towel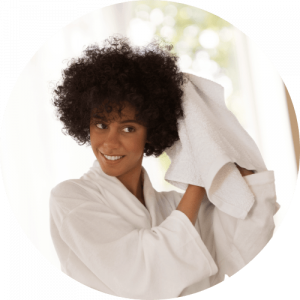 The first method to curl your hair is to use a towel. This method is the best classic way without the use of professional tools. But it is recommended to use a microfiber towel. It, unlike a terry towel, will not damage your hair. Hair damage can cause brittleness and dryness. It is better to avoid this effect if you want your curls to always be healthy and beautiful.
For the best way to scrunch hair, you need:
Wash your hair and apply conditioner. Wait a few minutes.
Use a wide toothcomb and comb through your hair. Be careful, as you don't want to damage your hair.
Apply mousse for volume curls. Before doing this, remove all excess water from the hair.
After applying the mousse, you can start scrunching your hair with a towel. You need to do it carefully. Take small sections of hair and crumple them with a towel. Finish the procedure when your hair is about 80% dry.
Don't forget to crumple your hair with your hands. Twist small sections. This way, you will get more textured waves.
Apply hair serum. But apply a small amount of the product, as your hair should remain almost dry.
Tips On Scrunching Hair With Clips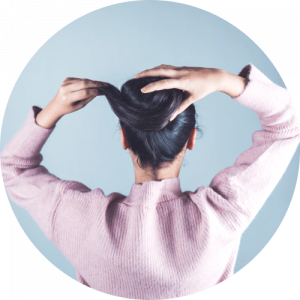 Using hair clips is the second great way to curl your hair yourself.
With hair clips, you can create more accurate waves, and your hair will look more professional.
How to scrunch hair with clips:
Wash your hair with your shampoo.
Then dry your hair with a towel. Stop drying when your hair is half dry.
Comb your hair with a wide toothcomb.
Divide the curls into sections and tie them into buns. Remember that the size of the bun determines what kind of waves you will have. The bigger the bun, the looser the wave.
Apply hairspray. This will help you fix the scrunch hairstyle.
Remove hair clips. After that, you can apply a moisturizing serum.
With hair clips, you can achieve a more textured result. And if you want more defined waves, you can crumple your curls with your hands after using hairspray.
Use A Blow Dryer And Diffuser To Get Scrunch Hairstyles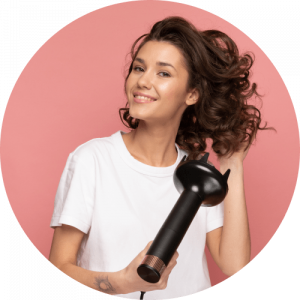 Many women do not have much time to do their hair. And methods that can take about 15 minutes are much more valuable. Here is one of them:
Apply a small amount of mousse to dry hair. This is for giving your hair volume. You can spread it with a comb or brush. Place a tablespoon of the product on the tool and run it through your hair.
Install the diffuser on the hair dryer and set the temperature to low. This way, you won't damage your hair.
Dry your curls with a hair dryer. Tilt your head forward. You want your hair to be in front of you. Then place the diffuser on the ends of your curls. Blow dry your hair until it is 90% dry.
After that, you can apply a small amount of hairspray to set your result.
Bottom Line
As a result, even the best way to scrunch hair can be quite a complicated and uncomfortable procedure. But you can make great styling if you know the basic rules and stick to the technique. Always be aware of your hair's sensitivity and safety when working with hot tools.
FAQ
Is Scrunching Your Hair Damaging?
Scrunching your hair can be damaging if done improperly or too often. Vigorously scrunching or scrabbling your hair can cause breakage or split ends. It's especially if your hair is already damaged or dry. High heat settings on a hair dryer or styling tools can also damage your hair.
Can I Scrunch My Hair With A Curling Iron?
Yes, you can use a curling iron to scrunch your hair. To do this:
– Wrap small sections of hair around the barrel of the curling iron, leaving the ends out.
– Hold the iron in place for a few seconds.
– Release and gently scrunch the curl with your fingers to create a more natural, wavy look.
Can I Scrunch My Hair If It Is Straight?
Yes, you can. To do this, use a styling product that provides hold, such as a gel or mousse, to help set the curls in place. Or you can use a curling iron or hair rollers to create curls. Then scrunch them with your fingers for a textured, wavy look.
How Long Does A Scrunch Last?
The longevity of a scrunch depends on the products and techniques you use. In general, a scrunch will last for a few hours to a full day. To extend the life of your scrunch, you can use a strong-hold hair spray or gel and touch up the style as needed.