Published on November 6th, 2022
Last updated on January 24th, 2023
Avocado Oil: Is It Useful For Hair Growth?
Estimated reading time:
6
minutes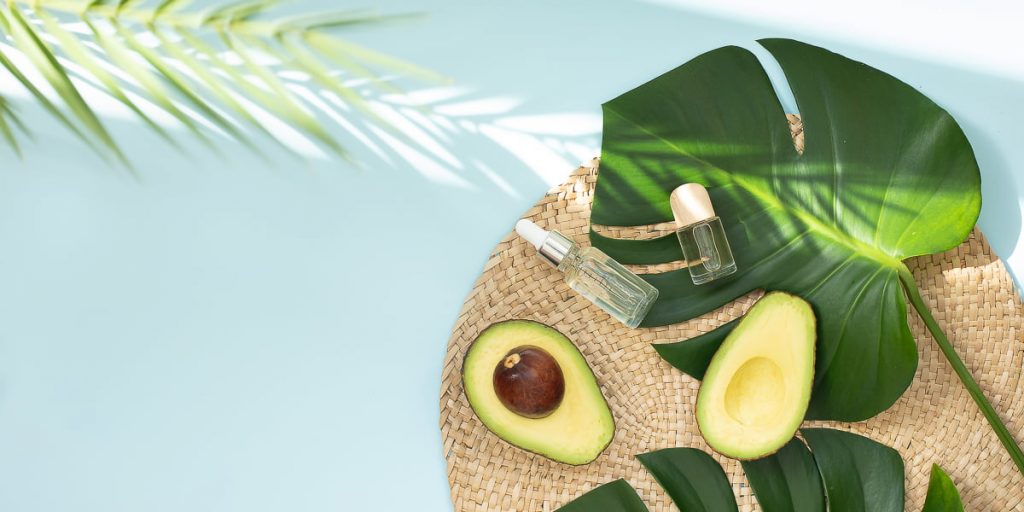 The fact that vegetable oils are effective in hair and scalp care is generally accepted. For a good reason, manufacturers actively use them as part of specialized cosmetics. Indeed, all oils can nourish, soften strands, give them shine, protect against dryness, improve their quality, and care for the scalp and hair. Avocado oil is also famous for these virtues, plus this substance has unique properties that are especially valuable in matter of hair growth.
The oil is extracted from the avocado's pulp, which contains this exotic fruit's most valuable elements. The primary value of oil is the richest complex of fatty acids. In addition, avocado oil contains antioxidants that effectively protect the hair.
With all these qualities, this product is also relatively light – it does not create a greasy effect. The product has average penetrating power; it can be used as part of masks and as a leave-in hair product, especially if they are dry and brittle.
What is the benefit of avocado oil for hair in practice? In this article, we will give you the answer to this question.
Hair Benefits Of Avocado Oil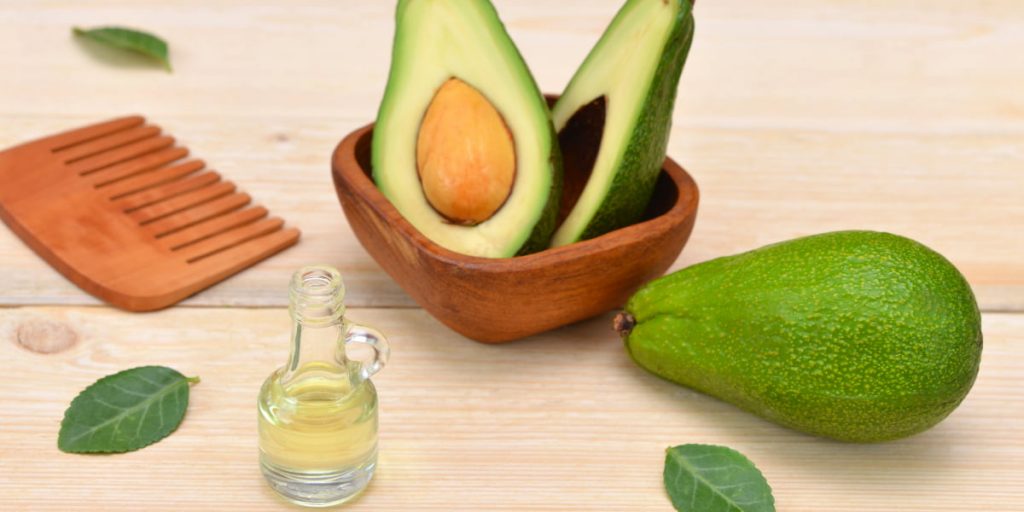 It's one of the most widely used oils in hair care products. Its widespread use is a result of its many advantages, which include its capacity to moisturize and fortify hair. We'll examine seven advantages for hair in this block:
Essential fatty acids found in avocado oil are good for protecting and repairing damaged hair;
Your hair is strengthened and nourished by the vitamins and minerals in oil;
Oil can enhance blood flow to the scalp, encouraging hair growth;
The moisturizing qualities of oil can help you avoid split ends and give you more manageable hair;
It also prevents environmental harm to your hair, such as sun exposure and pollution;
Oil is non-greasy and won't weigh down your hair like some other oils, such as coconut oil;
Oil has a pleasant, light fragrance that won't interfere with your perfume or other products you use in your hair.
As you can see, avocado oil has many benefits for your hair. If you're looking for a natural way to improve the health and appearance of your locks, give it a try! You won't be disappointed.
What Are The Drawbacks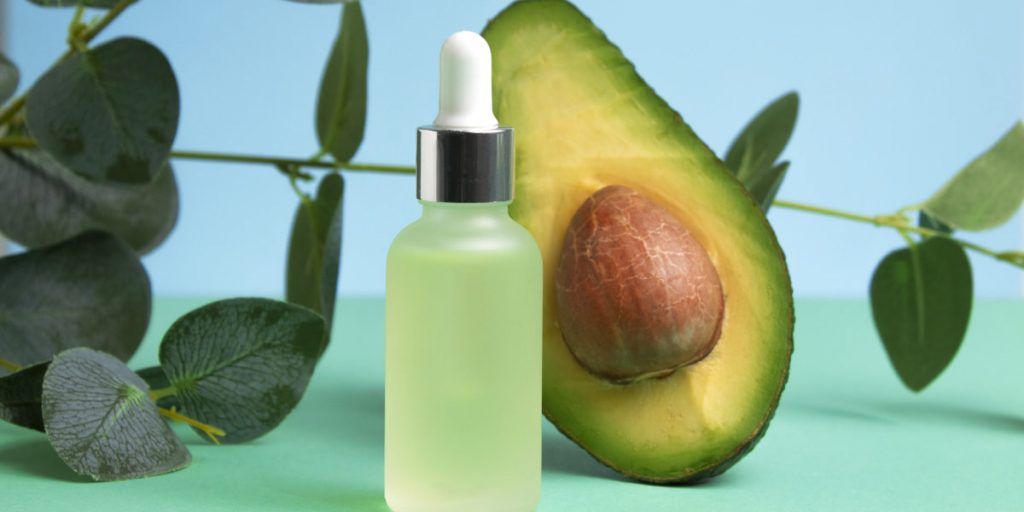 Unfortunately, there are also some downsides to using natural avocado oil on hair:
First, it is a very thick oil, which can be challenging to wash out. It could look greasy if you don't wash your hair thoroughly after using avocado oil;
In addition, this oil is quite expensive compared to other oils on the market;
Finally, some people find their scalps irritated after using this product. You may want to avoid this product altogether if you have sensitive skin.
As you can see, of the minuses, you should pay attention only to the fact that your skin can get irritated. Otherwise, the first two disadvantages are easily neutralized by the great benefits that the product brings.
How To Use Avocado Oil
Avocado is a unique product that can be used as a food and a treatment for your hair. In this block, we'll look at popular uses of avocado oil to improve hair growth, health, and condition. So, this product can be used as:
Hair mask. In this case, you can buy a mask in a store or make it yourself. If you prefer the home option, you will need:
1 avocado;
1 banana;
1 tbsp avocado oil;
1 tbsp coconut oil;
1 tbsp honey.
First, mix the banana and avocado in a blender, and then add the oils and honey. Then you can apply the mask to your hair. You will need to wait 20 minutes to 3 hours for the mask to dry on your hair. After that, you can wash off the mask with mild shampoo or water, but water may not do an excellent job of washing out the oil.
Remedy for hair breakage. Apply the oil to the ends of your hair and wait for about 20 minutes. After that, you can either wash off the oil or leave it on your hair and wait until it is completely absorbed. Do not use excessive amounts of oil on your hair;
Detangler. You need to apply some natural avocado oil to the areas of the hair where it is tangled. Then gently comb your hair with your hand, and you can comb the tangled hairs with a hairbrush;
Hair conditioner. First, you need to wash your hair, then apply a little oil to the ends of wet hair. You can also apply oil to dry hair. If you use a hair dryer or curling iron, then wait until the oil dries, and only then can you expose your hair to hot air.
How Often Can You Use Avocado Oil For Hair?
Balance is the key element that guarantees effective use and beautiful results from hair products. You can avoid allergic reactions and take advantage of all the positive sides of avocado oil if you take precautions and use the oil up to twice daily – in the morning and the evening.
What Hair Type Is The Best For Avocado Oil?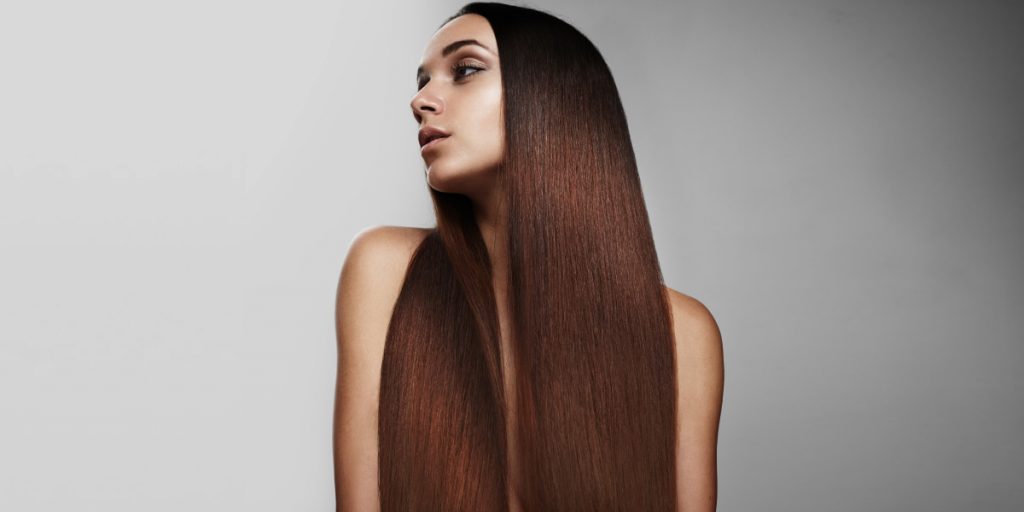 Luckily, avocado oil is a versatile hair care product suitable for all hair types, from sparse to thick strands that are difficult to comb. Due to the properties of the oil, the product penetrates deep into the skin and does not leave any marks on the hair or scalp as other popular products do. Oil does not make hair greasy or heavy. However, in any case, it requires rinsing with water or shampoo.
Avocado oil is an excellent alternative to other well-known hair products. However, you should consult your healthcare provider if you are allergic to avocados. If you do not know if you are allergic to this product, you can do a skin test yourself: for this, it is enough to put a drop of oil on your hand and see the reaction after a few hours.
Bottom Line
Avocado oil contains nutrients and antioxidants that promote a healthy scalp and stimulate hair growth. It also has moisturizing properties that can keep your hair hydrated and prevent damage. However, more research is needed to confirm these effects. Talk to your doctor or a licensed trichologist if you're interested in using avocado oil for hair growth.
So, what's the verdict? Is avocado oil good or bad for your hair? The truth is that it depends on your situation. If you're looking for an affordable product that will deeply condition your hair, then avocado oil is a good choice. However, if you have sensitive skin or are looking for a lightweight product, you may want to look elsewhere.
FAQ
What Are The Benefits Of Using Avocado Oil For Hair Growth?
Avocado oil is rich in nutrients and antioxidants that promote a healthy scalp and stimulate hair growth. Additionally, avocado oil has moisturizing properties that can keep your hair hydrated and prevent damage. However, more research is needed to confirm these effects.
Is Avocado Oil Safe For Hair?
Talk to your doctor or a licensed trichologist if you're interested in using avocado oil for hair growth. He can recommend the best way to use this oil based on your needs.
What Are Some Other Things I Can Do To Promote Hair Growth?
Using avocado oil can also try eating a healthy diet, managing stress levels, and avoiding harsh hair treatments. These lifestyle changes can help improve your overall hair health and promote hair growth.
How Much Does Avocado Oil Cost?
The cost of avocado oil varies depending on the brand and quality. You can typically expect to pay between $10 and $30 for a small bottle of avocado oil.