Published on December 28th, 2022
Last updated on January 24th, 2023
How To Deep Condition Your Hair? Step-by-step Guide 
Estimated reading time:
8
minutes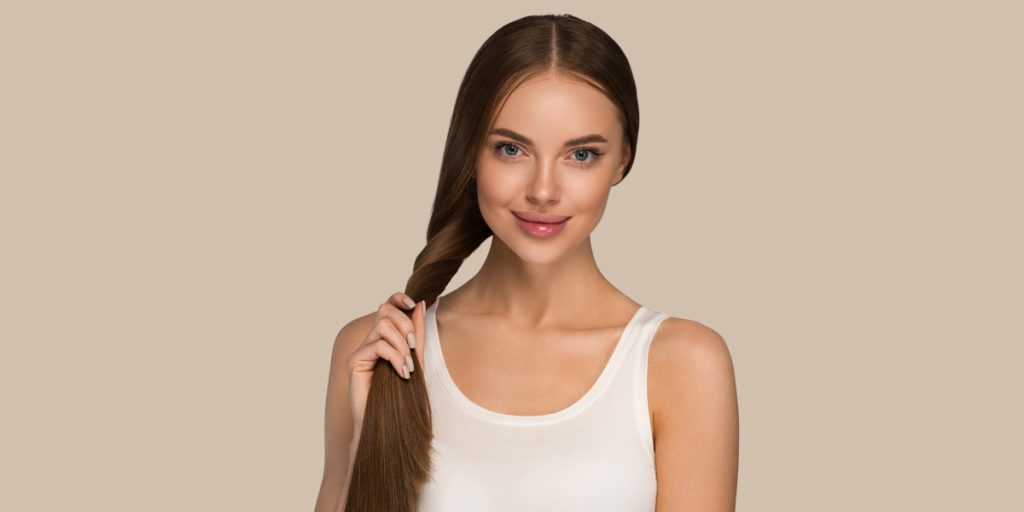 Beautiful, long, and thick hair – it's every girl's dream. But when you look in the mirror, you see dry hair? It is highly unpleasant, and you want to fix it as soon as possible. You no longer have to fight if you suffer from dry and brittle hair! Deep conditioning for natural hair is an effective way to restore moisture.
Of course, it's a little more complicated than just shampooing your hair. You need extra time and effort. But trust us! You'll wonder at the results, which will last a long time.
This step-by-step guide will show you how to do deep conditioning treatment at home. Also, we'll tell you the secret of what makes hair dry and why deep conditioning has so many benefits. Read on! You'll learn lots of new and exciting things!
What Makes Hair Dry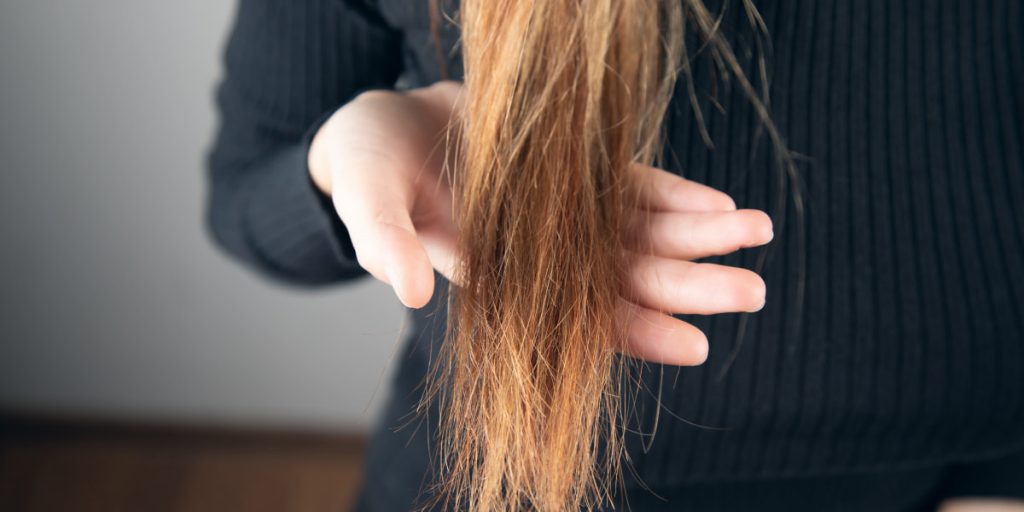 Hair can become dry for a variety of reasons, including:
Pre-existing medical conditions;
Environmental stressors;
Aging.
The body may need more natural oils. Your hair needs them for hydration. If they are missing, hair can become dry and brittle.
Besides, specific methods of hair styling. And, of course, chemical coloring methods will also ruin your hair. They make them brittle and prone to breakage. Deep conditioning treatment helps in this situation, even at home.
Finally, the environment also plays a role in drying out hair. Too much exposure to adverse factors can reduce moisture levels. Lack of moisture in the scalp and its follicles will contribute to dry hair. It is affected by the following:
Wind;
Cold weather;
Ultraviolet rays.
By understanding the causes of dryness, you can keep your hair healthy.
What Are Deep Conditioners?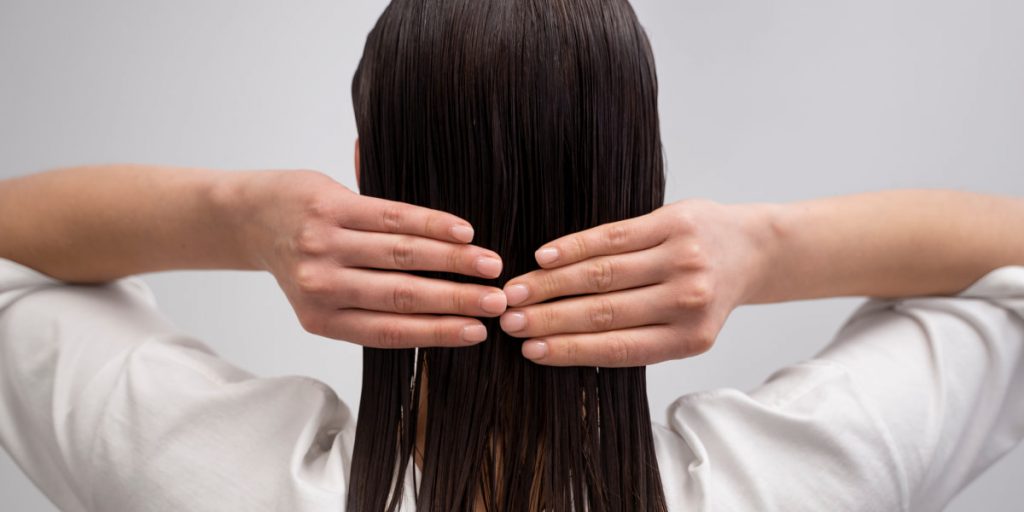 Deep conditioners are hair conditioning products. But they penetrate under the surface of the strands. This way, you will nourish and strengthen your hair, giving it shine and softness. You can use them after every hair wash or once a week.
Conditioning your hair is the best way to get your hair in shape quickly. You need to keep them on your hair longer than regular conditioners. More often than not, people leave them in for 15 minutes or more.
They bring back the natural strength and shine even to very damaged curls. They restore each strand from the inside out.
The most popular ingredients that manufacturers use in deep conditioners:
Protein;
Aloe vera;
Urea;
Coconut oil.
It is these ingredients that have a high ability to absorb moisture. They will be a massive help in restoring beautiful and healthy hair! If you use these products, you will notice a difference in your hair.
How To Deep Condition Your Hair?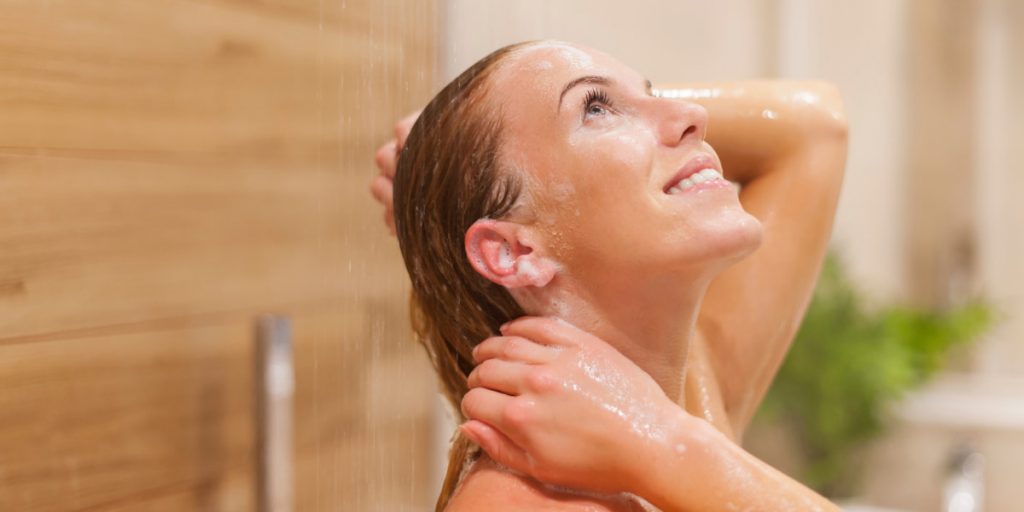 Do you have dry, damaged hair or curly curls? Then the question of how to deep condition your hair at home is relevant for you. Deep conditioning is the only way to restore health and shine to your hair. Deep conditioners are packed with nutrients and moisture. They rejuvenate your hair and make it easy to take care of.
We've written step-by-step instructions on how to help your hair. The entire deep conditioning treatment can take up to 35-45 minutes. Here's what you need first:
Step 1: Choose A Product
Deep conditioning is a crucial step in keeping your hair healthy and fresh. The first step is to choose a product for your hair type.
Depending on your hair type, you should look for different products. As a reminder, there are three types of hair:
If you have dyed hair, choose gentler products. For example, pay attention to argan or apricot oil.
It is best to read the labels carefully. That way, you can make sure there are no potentially harmful ingredients. Once you have found the right product, you can move on to the next step!
Step 2: Wash Your Hair
Before using the best way to deep condition your hair, it's essential to wash them! We recommend using a deep cleansing shampoo. Plaque can prevent the conditioner from penetrating deeply into the hair shaft. It will remove the plaque.
Take your time to apply the shampoo. Pay special attention to your scalp and the ends of your hair. Rinse your hair with cool water, as hot water can lead to scalp dehydration. Then you will make your hair more prone to damage.
Step 3: Apply A Deep Conditioner
After shampooing, it's time to apply a deep conditioner. When working with a deep conditioner, start with a small amount. Then increase it as needed, distributing it evenly through the hair.
Make sure all strands of hair are covered with the product for the greatest results.
Have you spread the product evenly through your hair? Now cover your hair with a plastic cap. Take your hair dryer and heat the hair at a low temperature.
Step 4: Allow The Conditioner To Set
After applying the deep conditioner to your hair, allow it to soak in. The conditioner penetrates each strand. It means that the cap and blow-dryer's warmth helps improve the result. It will ensure the most incredible absorption of the product.
When deep conditioning with a beanie, maintain a safe level of heat exposure. We recommend leaving the conditioner on for at least 10 minutes. But you can increase the time to an hour. It depends on the type of hair and the desired results.
Step 5: Cool Water Wash
Cool water is the final step in deep conditioning hair at home. It helps seal in the nourishing ingredients you used in the previous actions. And the water will give a shine to your hair.
When rinsing off the conditioner, warm or cool water helps close the cuticle. This way, you can prevent damage to the cuticle. Use very gentle circular motions when rinsing. Rinse thoroughly, as the residue can weigh your hair down.
You can rinse your hair with excellent apple cider vinegar for extra shine. To do this, mix the vinegar with one cup of warm water. It will help keep hair soft and shiny and improve its manageability when styling!
The Benefits Of Deep Condition For Hair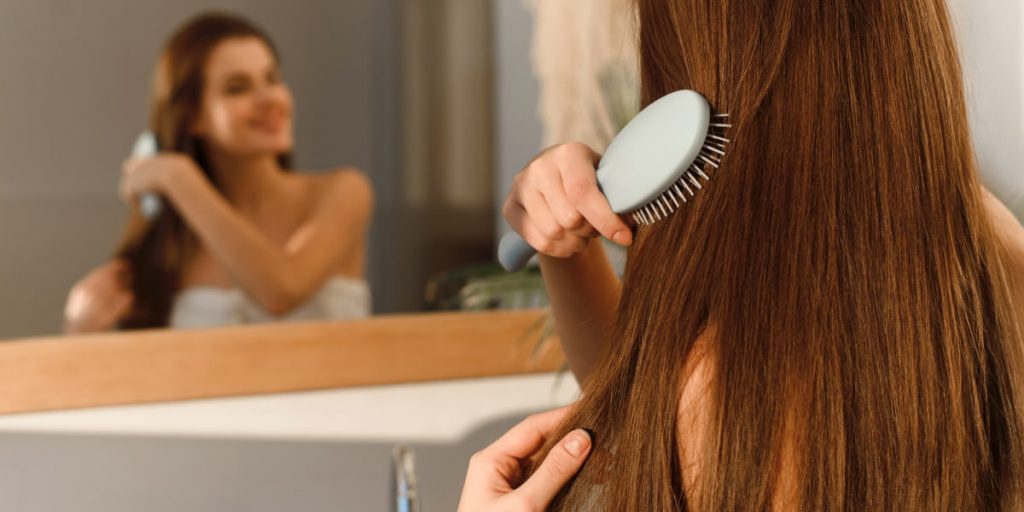 Conditioning your hair is the best way to make your hair better. It is an integral part of any hair care regimen. It brings many benefits to our locks.
Besides taming curly, unruly strands, it also helps restore moisture. You can breathe new life into your dry curls. You'll give them shine and a healthy look.
Regular deep conditioning treatments for natural hair can reduce the loss of proteins. These are key to keeping our hair strong and shiny.
Besides, this conditioning can restore the natural moisture balance in porous hair. And it will also fill in the gaps of missing crude oil.
With this powerful effect, deep conditioning provides long-lasting health benefits. The vitality of your hair will delight you again.
How To Deep Condition Your Hair At Home: Honey And Coconut Oil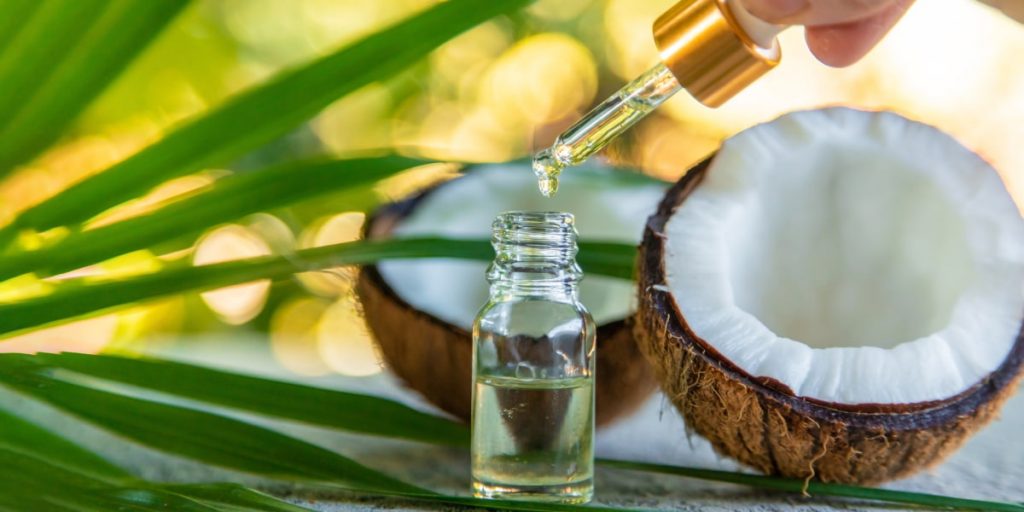 DIY hair masks are an affordable and easy way to give your hair the nourishment it needs. In this deep conditioning recipe, we will make it based on honey and coconut oil. It is sure to make your hair softer and shinier than ever.
Honey is an excellent natural moisturizer. It promotes optimal moisture retention. Coconut oil helps keep moisture so your hair doesn't dry out.
Together, these two ingredients form a powerful combo. They restore shine to even the most parched strands.
Mix these two ingredients and apply them to your hair. Try this DIY deep conditioning product – you're sure to love it!
How To Deep Condition Your Hair At Home: Olive Oil And Eggs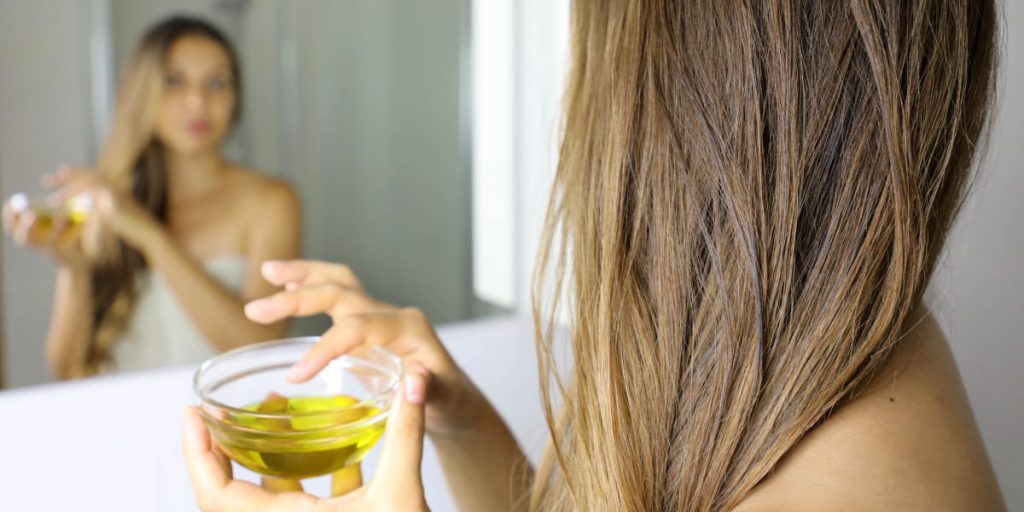 Do-it-yourself beauty treatments are an increasingly popular choice. An olive oil and egg hair mask is an excellent option for those looking for a nourishing conditioner. Besides, you can spend a little bit of money.
Unlike some homemade recipes, this mask requires only two simple ingredients.
They combine to form a deep condition treatment for hair that works through the protein-rich egg and moisturizing properties of olive oil.
Besides the affordable price, this DIY hack provides an easy way to get all-around nourishment and hydration that will make your hair feel great in as little as fifteen minutes!
Deep conditioning your hair is a great way to improve its health and shine. It will help restore moisture to damaged or dry locks. And it will give you healthy, beautiful hair.
Bottom Line
You can deep condition your hair at home with readily available ingredients. These DIY treatments are simple and effective for any hair.
It's important to remember that the best way to condition your hair is by following the instructions step-by-step. When done correctly – deep conditioning can make a huge difference in how your hair looks and feels! So don't skip this vital part of your weekly routine!
Happy styling! 🙂
FAQ
How Long To Deep Condition Hair?
It depends on the product you use. Some deep conditioning treatments only need to be left in your hair for five minutes. Others can take up to an hour. Generally, it is best to follow the instructions on the product packaging.
When Should You Deep Condition Your Hair?
It's best to deep condition your hair once a week for optimal results. You can also do a deep conditioning treatment after coloring or heat-styling your hair.
Can I Deep Condition My Hair Every Day?
No, it is not recommended to deep condition your hair daily as this may cause product buildup and can damage your hair.
Can Deep Conditioning Help With Split Ends?
Yes, deep conditioning can help with split ends. The proteins and moisture found in deep conditioners can fill in the gaps of missing oils and restore strength to damaged hair. It will also help prevent further splitting or breakage.