Published on December 16th, 2022
Last updated on January 24th, 2023
Best 10 Essential Oils For Hair Growth
Estimated reading time:
8
minutes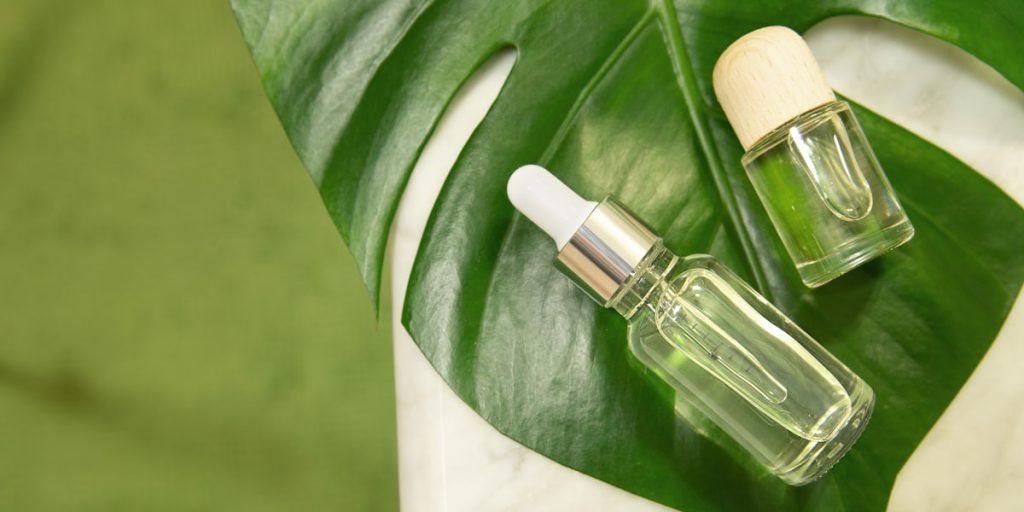 All means are reasonable in the fight for healthy and beautiful hair and one of the popular method is essential oils for hair growth. It's especially nice when products for hair are all-natural. When you really see the results of these products. According to archaeological evidence, people learned to extract essential oils about 5,000 years ago. Since then, many people have used these oils for a variety of purposes:
To relax and heal diseases;
For disinfecting;
For the creation of various cosmetics.
We don't need to persuade you of the benefits of essential oils for hair, of course. Essential oils for hair are an exciting way to get your hair in perfect order. We're going to discuss which essential oils work best for achieving long, luscious hair today!
How Do Essential Oils Affect Hair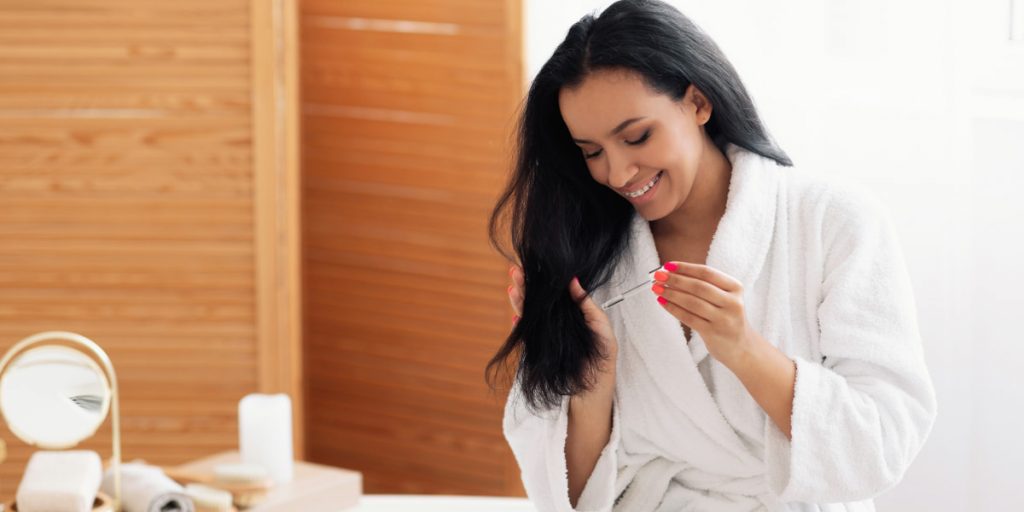 Essential oils are good for your hair, and this is an undeniable fact. It is one of the fashionable and useful trends of recent years. But we must admit that the trend has been around for a while. People have been using oils for medicinal and cosmetic purposes for centuries. You can find essential oils in hair shampoos, serums, and other products. But you can also use them as one of the ingredients in spa treatments.
Today, experts count about 3,000 species of essential oil plants worldwide. But only 200 of them have industrial value.
In contrast to conventional oil, the action of organic oils for hair growth is more effective. By enveloping the hair, essential oils create an invisible protective film. This film smooths the cuticle. As a result, the oil seals the moisture inside the hair, and the hair becomes manageable and shiny.
Primary Properties Of Essential Oils For Hair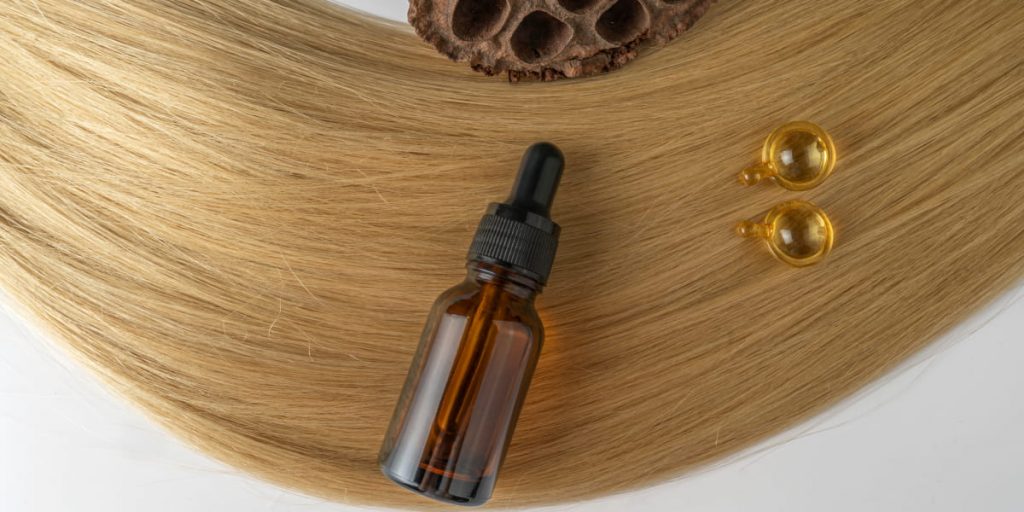 We want to tell you a little general concept about essential oils:
Because of phytoncides, certain oils contain antibacterial and antiviral properties. It is essential for keeping the scalp microbiota in balance.
Besides, essential oils help to slow hair loss.
Essential oils also stimulate hair growth. Many studies confirm that oils have a stimulating effect on hair growth.
Also, essential oils have a positive effect on the nervous system. They relieve anxiety, soothe, and relax.
A dermatologist or trichologist should choose the best oil for fast hair growth. But if you do not have the opportunity to go to one of these specialists, feel free. You can choose oil for yourself by trial and error.
Best Oils For Fast Hair Growth
It's hard for us to single out just one option for the best oil. We will tell you about the most popular and effective ones. Each one has strong points.
But first, let's understand how to use organic oils for hair growth. Since it is very volatile and evaporates quickly, you need a solvent. For the desired outcome, you must have it. You can combine base oils and essential oils in a mixture of (about) 1:5. Almond oil, coconut oil, jojoba oil, etc., can all be used as the base oil.
We have made a small list of good essential oils for hair. And that's just a portion of them. Since there are 200 different types of essential oils used in industry today, as was already mentioned.
Lavender Essential Oil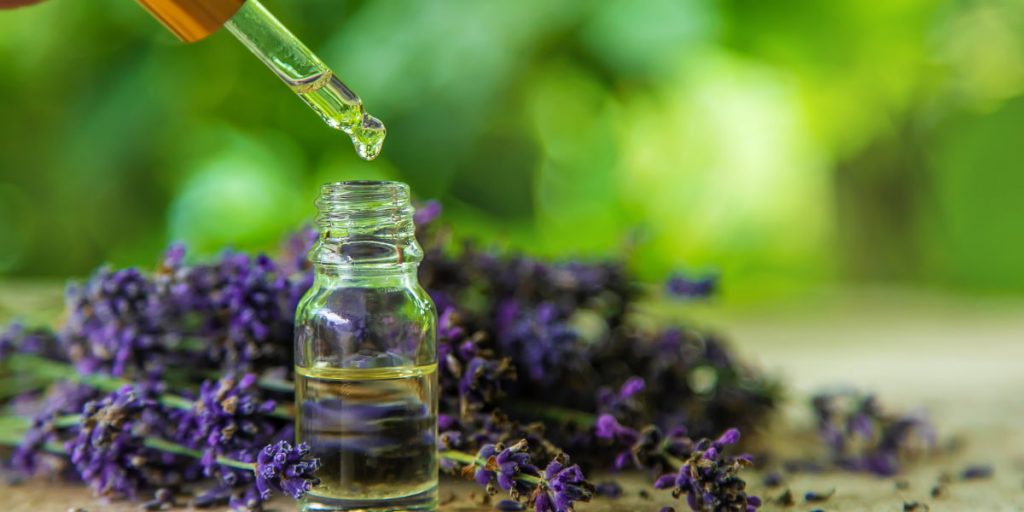 Lavender is considered one of the essential oils that stimulate hair growth. This oil combines several cool effects for hair care, relaxing and soothing.
Advantages include:
Soothes the skin;
Prevents split ends;
Restores hair strength and shine;
Combats hair breakage.
People attribute antiseptic and bactericidal properties to lavender essential oil. So if you're looking for the best essential oils for hair, lavender is for you! It fights hair loss and stimulates hair growth.
Rosemary Essential Oil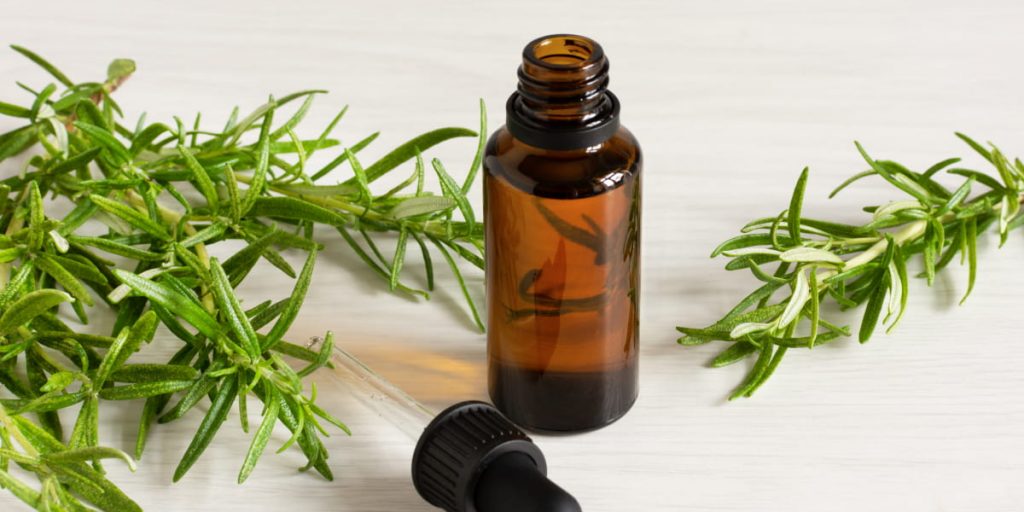 People use rosemary essential oil to strengthen their hair. It does not weigh the hair down. It does not cause dry scalp and dandruff.
People find masks with rosemary especially useful. Masks with rosemary oil can create differently:
Restorative;
Anti-hair loss;
Soothing.
The best companions for rosemary essential oil are wheat, avocado, and almond oils.
Myrrh Essential Oil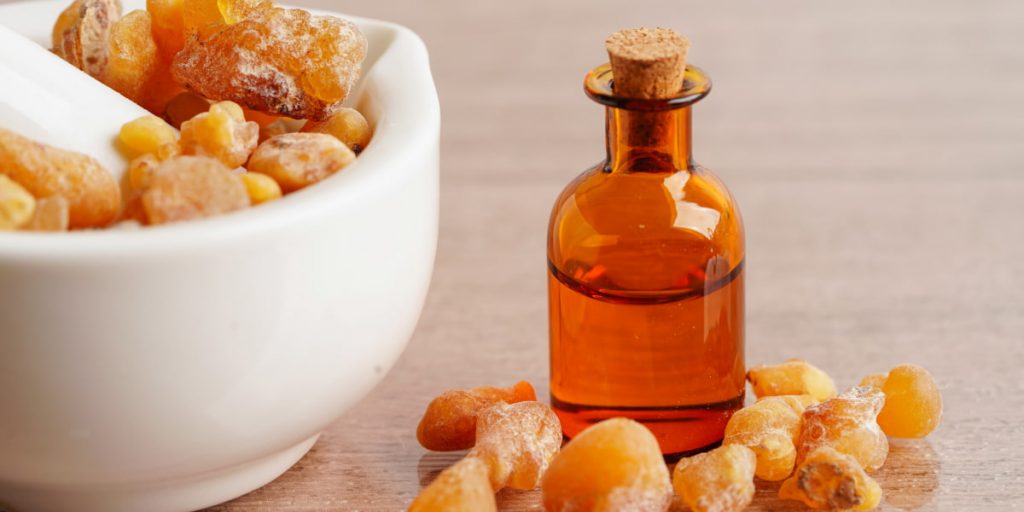 In this case, we are dealing with a potent antioxidant. Myrrh essential oil is among the organic oils for hair growth.
Antioxidants present in its formula fight free radicals. Free radicals cause premature aging of skin cells. Thanks to myrrh essential oil, you can prevent hair loss and even reverse the signs of aging!
Besides, this oil helps repair damaged hair structure and nourishes the scalp.
Cedar Essential Oil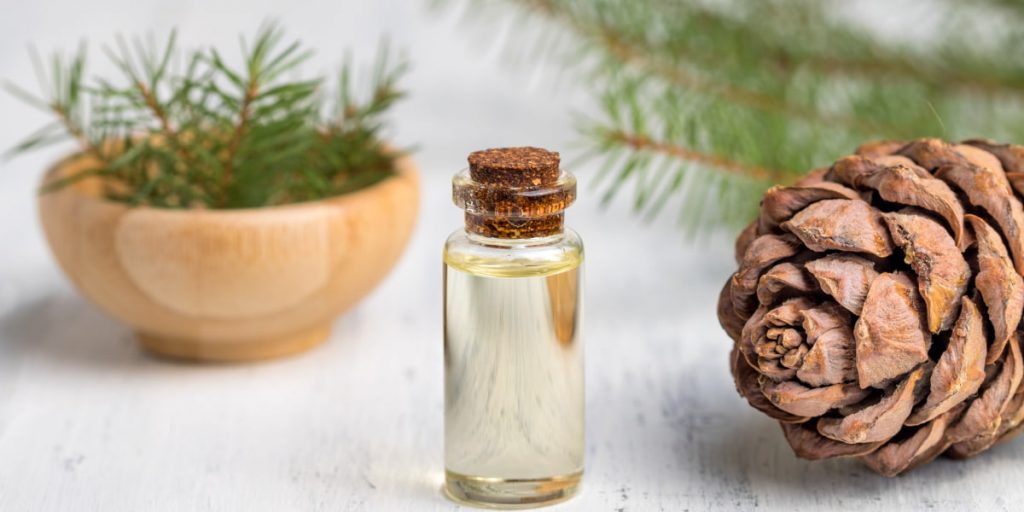 Cedar essential oil has the potential to heal your scalp and hydrate and fortify your hair. It also possesses antibacterial qualities. Thus, the oil can aid in the battle against itching, dandruff, and dryness.
But most importantly, this essential oil is good for your hair. Cedar essential oil increases blood circulation to the head. It stimulates hair growth and prevents it from thinning. What conclusion can we draw? You will be able to grow long and strong locks!
Tea Tree Essential Oil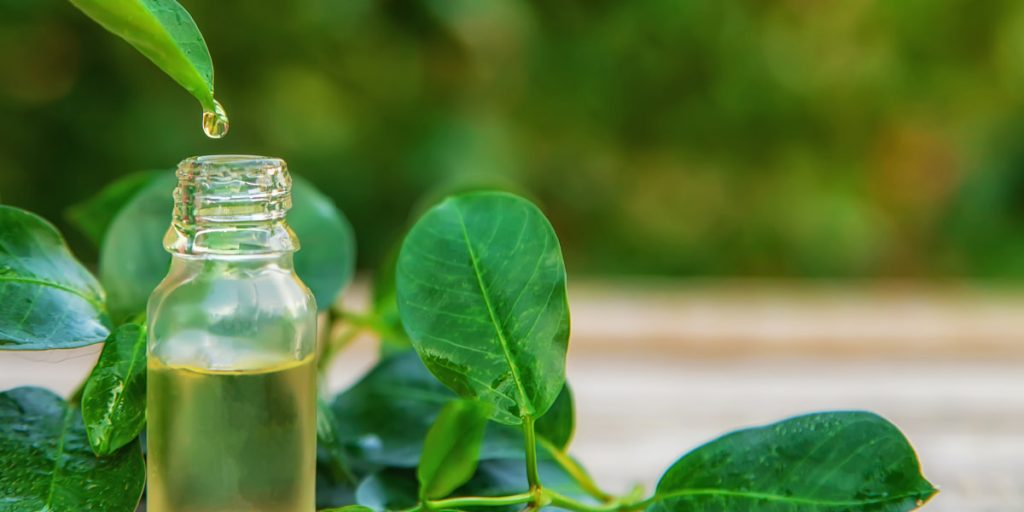 One of the best essential oils for hair is tea tree oil. It firstly has antimicrobial qualities. It can combat the bacteria that cause scalp infections like dandruff.
Second, tea tree oil aids in restoring the pH balance of the scalp. It implies that the oil can soothe dry skin and lessen inflammation.
Third, this essential oil stimulates the hair follicles to produce new hair. Over time, you will notice the appearance of new hairs on your head.
As you can see, tea tree essential oil has many uses. That's why it is among the best oils for fast hair growth. However, test for allergies before using any new product on your scalp. If you have any doubts about the proper use of organic oils or need help choosing them, don't hesitate to consult a trichologist or dermatologist.
Sandalwood Essential Oil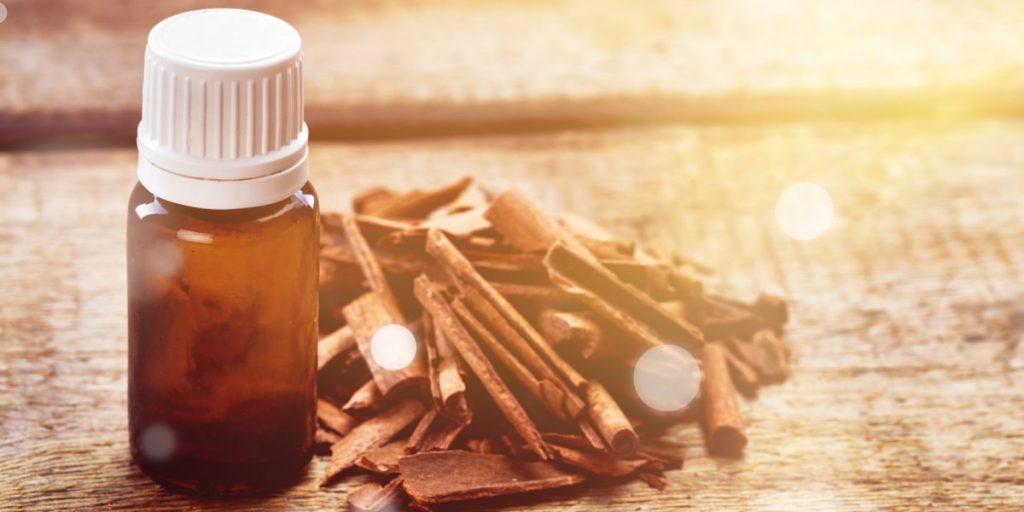 People often use sandalwood essential oil to get rid of dandruff and prevent split ends. This organic oil helps restore hair's natural shine. But additional features of this oil we can include:
Relieve scalp irritation;
Reduce inflammation;
Grow luxurious hair.
It is also a tremendous deep-conditioning oil! If you're looking for organic oils for hair growth, you've found them. Sandalwood is a great choice. It has antioxidant properties that help protect your scalp from free radicals. And it stimulates hair follicles.
Argan Essential Oil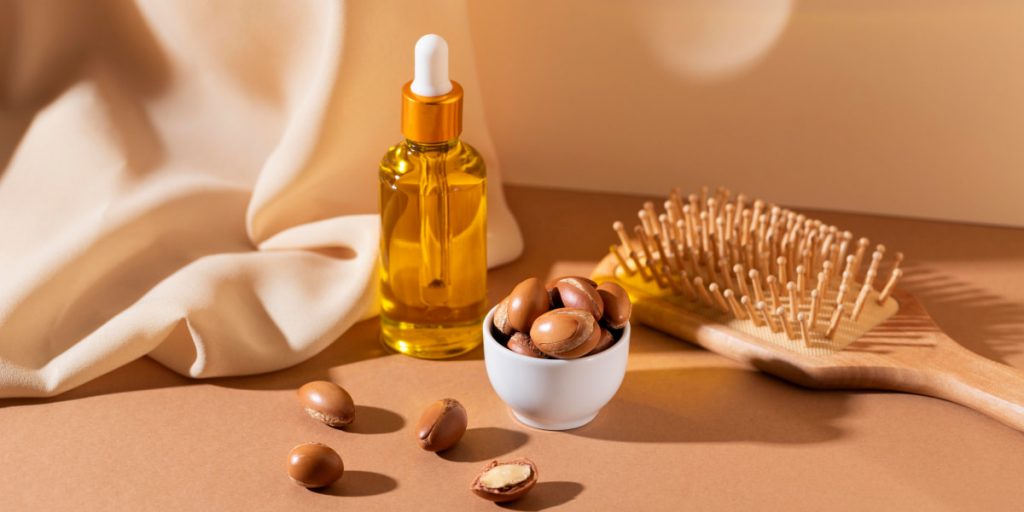 Argan essential oil is one of the essential oils that promote hair development. It is rich in fatty acids and antioxidants. They, in turn, help to strengthen and nourish the scalp.
Argan oil also aids in managing hair by repairing its damaged structure. The texture of this organic oil is thin. Therefore, you won't have to worry about your hair becoming weighed down.
Fir Essential Oil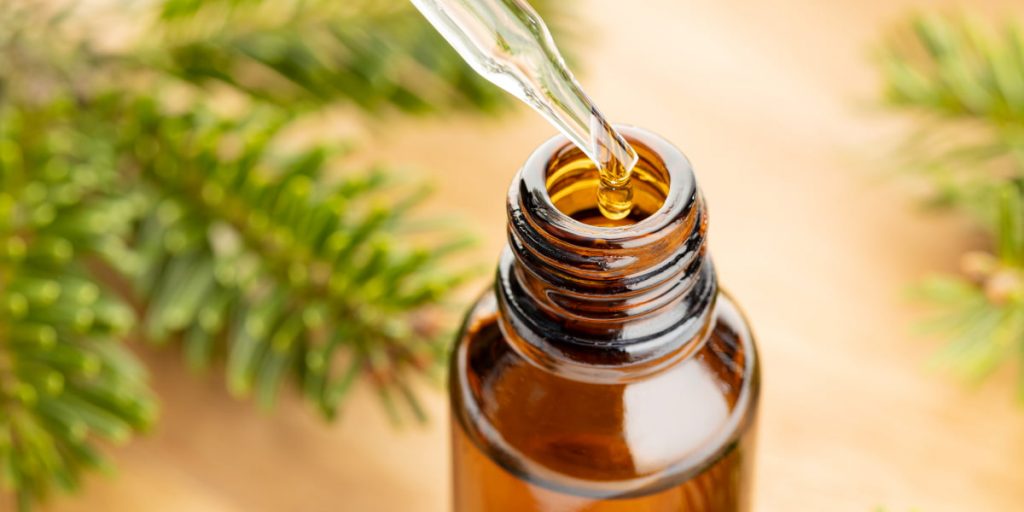 Fir essential oil is another essential oil good for hair growth. It contains vitamins, minerals, and antioxidants. These components help nourish the scalp and protect it from harmful effects.
Besides, this organic oil stimulates the circulation of the scalp. So you can strengthen weak hair follicles. And with regular use, fir essential oil can even reverse the signs of aging!
Melissa Essential Oil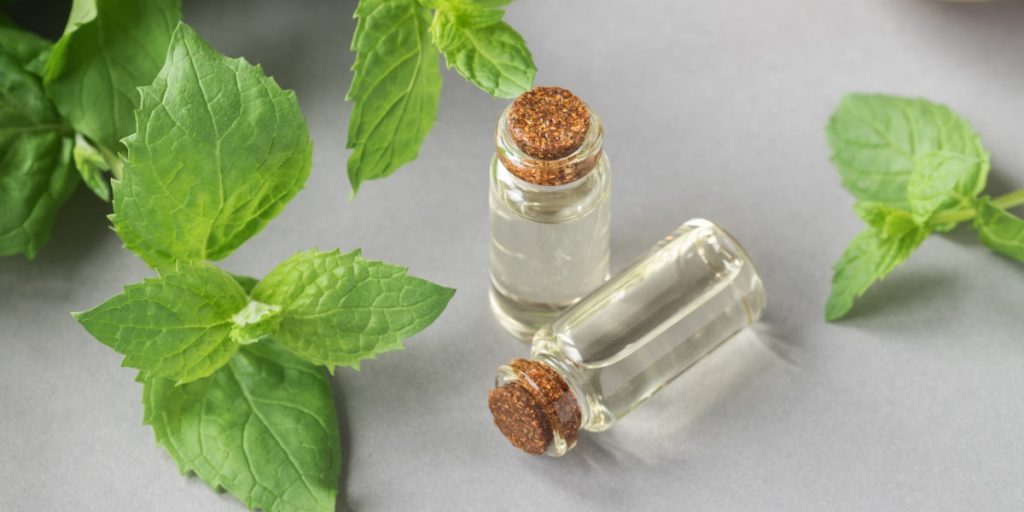 Melissa essential oil is an all-natural organic oil for hair growth. It is rich in vitamins and minerals that nourish the scalp and promote healthy hair.
This organic oil helps reduce stress, one of the common causes of hair loss! And because it has a pleasant scent, you can also use melissa essential oil as a natural perfume.
Eucalyptus Essential Oil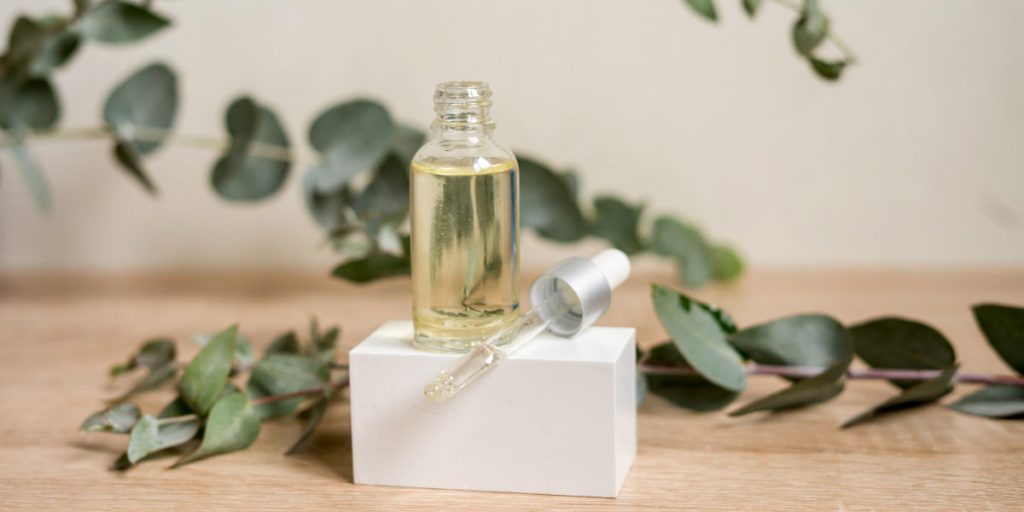 Eucalyptus essential oil is well known for its ability to relieve inflammation and reduce symptoms of scalp irritation. It is also an organic oil that can stimulate hair growth and helps to increase circulation on the scalp. It will help you strengthen weak hair follicles. In addition, this organic oil has a cooling and refreshing effect on the scalp – perfect for hot summer days!
Bottom Line
Organic oils are a great natural alternative to traditional hair products. Once you try organic oils, you will see a big difference in the quality of your hair.
We have reviewed the best organic essential oils that will benefit your hair. These organic oils suit all hair types, so try them today!
Remember: be sure to test for allergies before using a new product. Good luck and have beautiful long hair!
FAQ
What Oils Can I Mix For Hair Growth?
You can mix one of the organic oils for hair growth with a carrier oil like coconut or jojoba oil. This combination you can use to strengthen and nourish your scalp and stimulate hair growth.
What Oils Can Make Your Hair Grow Faster?
Essential oils such as tea tree, argan and others are great organic oils for faster hair growth. They help to nourish the scalp, reduce inflammation and stimulate hair follicles.
Can I Use Essential Oil In Its Pure Form?
Not! You could provoke an allergic reaction or even a skin burn. We advise you to consult a trichologist for the composition of aromatic compositions. He will help you find the best mixture for you and teach you how to use it correctly.
Which Essential Oils Are Considered The Best?
It is impossible to single out the best or the worst essential oils among all the abundance. They all have certain "superpowers" and help improve the condition of the hair. Among the most popular are: lavender, rosemary, melissa, and cedar.