Published on August 4th, 2022
Last updated on January 25th, 2023
Best Hair Colors For Green Eyes And Different Skin Tones
Estimated reading time:
8
minutes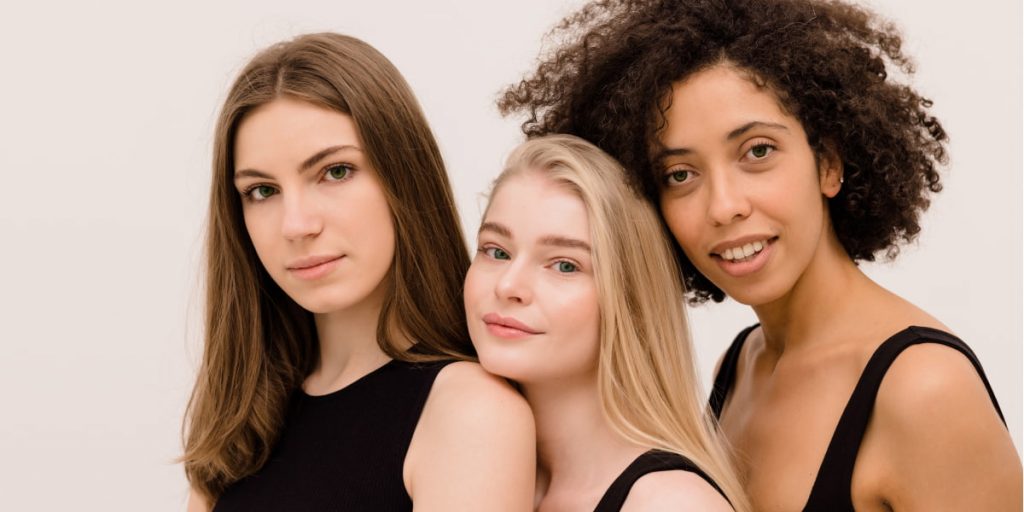 When your heart and soul demand a change, many people think about changing their image. The first thing they usually start with is a change of color and hairstyle. However, at this very moment, people have difficulties and fears because they are unsure if the new style will suit their appearance. Today, I have decided to help all green-eye beauties determine what hair color is right for them. I'll demonstrate the ideal hues for highlighting your sparkling green eyes and drawing attention to your skin tone. I can assist you if you want to modify your picture or are seeking a new hue for a fresh appearance. Read on to discover what the best hair colors for green eyes are.
How To Choose The Right Hair Color For Your Hair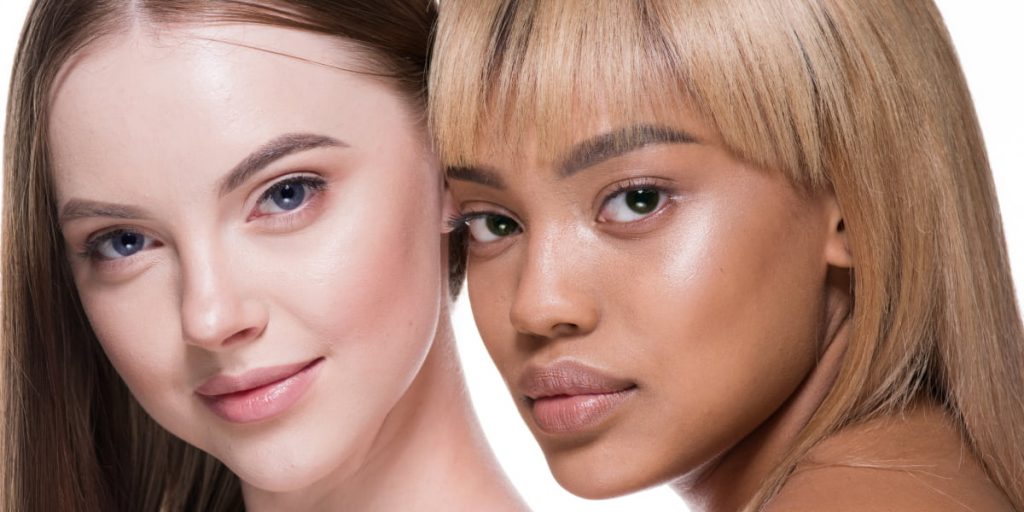 Perfectly matched hair color is a natural alternative to rejuvenating products. If you compare your hair color to your face correctly and consider your color type, coloring will help to refresh your skin, emphasize the shade of your eyes and make your face look younger and more attractive. I decided to tell you a little about the intricacies of choosing your perfect hair color.
1. Consider Your Eye Color
You should first establish your eye color because various eye colors can differ. Some people's green eyes are more of a blue or a brown hue, whereas others are more of a green or a brown hue. Once you know what shade of green your eyes are, you can decide which hair colors will complement the best.
2. Consider Your Skin Tone
Skin tone is not the color itself, light or dark. It is what I call shade: pale, olive, and cool. If you don't know how to determine your skin tone, here's a tip:
Under bright sunlight, check the veins on your wrist. A cold tone is indicated by blue or purple veins, whereas green veins indicate a warm tone. Your skin tone is probably neutral or "olive" if you can't tell the difference.
A little later in the article, we will look at the best hair colors for pale, olive, cool skin, and green eyes.
3. Think About Your Current Hair Color
Of course, if you have dark hair, you must assume that switching to a lighter shade won't be possible. It will take some time, and it might also seriously degrade the quality of your hair. Choose hues near your hair color to avoid this because they will now go with your green eyes. It would be best to go with three shades lighter or darker hues.
4. Think About Your Clothes
Based on what clothes you wear, you can determine which shades of hair color will suit you:
If you wear warm colors such as yellow, orange, and peach, warm hair colors such as gold, red, and brown will work for you;
If you wear cool shades of clothes, such as blue, purple, and white, the best hair color for your green eyes and skin tone will be cool colors such as ash brown, platinum blonde, and most sand colors.
Green Eye And Hair Shade Combination
Even though less than 2% of green-eyed people are on the planet, their eyes are very little alike. That's because green comes in so many shades and can even be adjusted for the light. So I decided to look at the best hair colors for different shades of green eyes:
Green-blue Eyes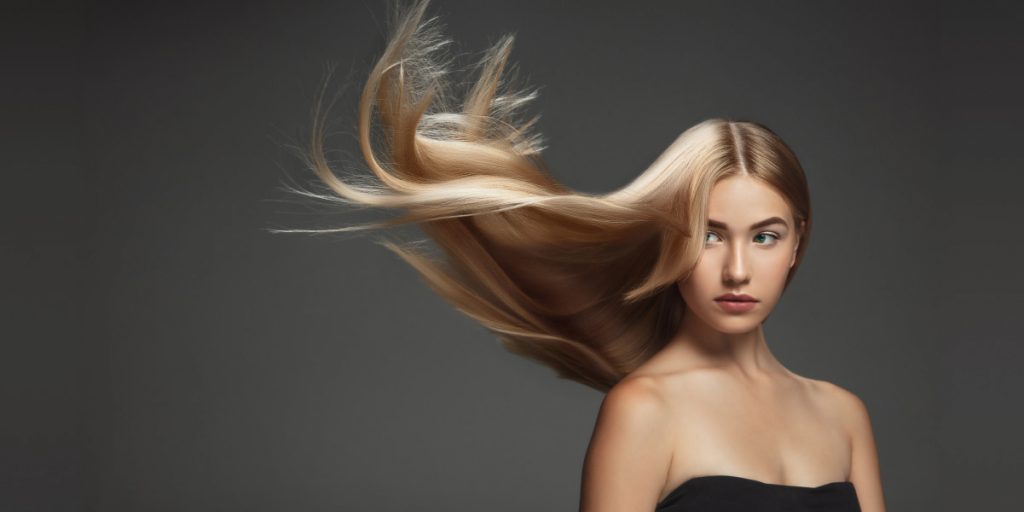 For such a beautiful shade of eyes, warm sandy wheat tones will be suitable – if the curls are naturally light. If the owner of green-blue eyes has darker hair from nature, it will be advantageous to look caramel and hazelnut color.
Of the extravagant options, you can pay attention to the reddish non-monochrome coloring (for example, balayage) or pink contrast toning.
Bare Green Eyes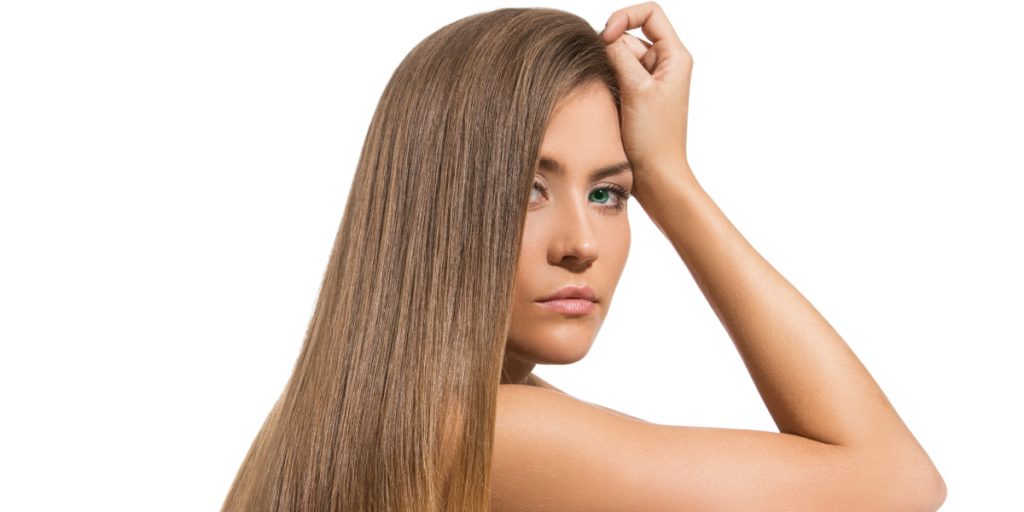 This unusual shade is often mistaken for brown indoors. But in the light, it acquires a beautiful olive-green undertone. For the bare green eyes is a well-suited hair color with warm shades: honey, caramel, cognac, and walnut.
Light Green Eyes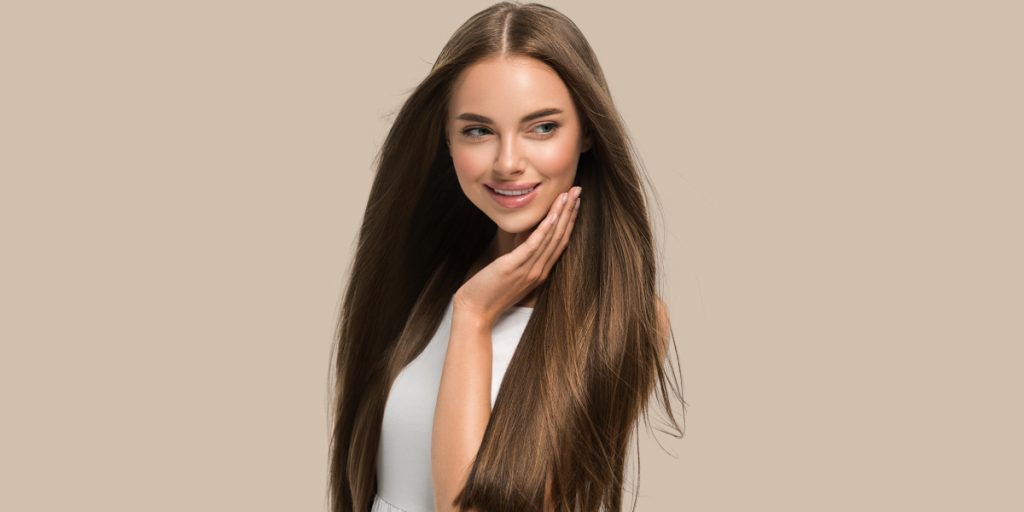 For light green eyes to create a beautiful contrast with the skin and hair and not to merge with them, 1-2 tones should strengthen the natural shade of hair. Cappuccino and caramel shades are ideal. If blonde, then a warm wheat shade. These shades are somewhat inconsistent, but regular correction by the stylist and the correct home care will make these elegant tones eternal.
Amber Green Eyes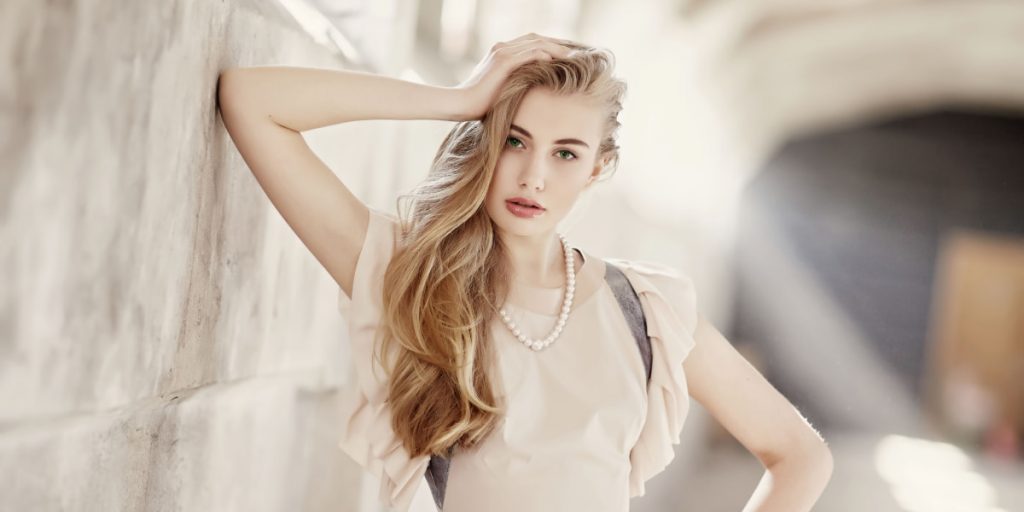 Amber's green eyes look very unusual and extremely rare. To enhance the golden undertone of green eyes, use hair colors from the yellow range – honey, blond, and reddish. Contrasting color techniques create an excellent effect, for example, melting on dark strands with inclusions of red or golden-copper
Emerald Eyes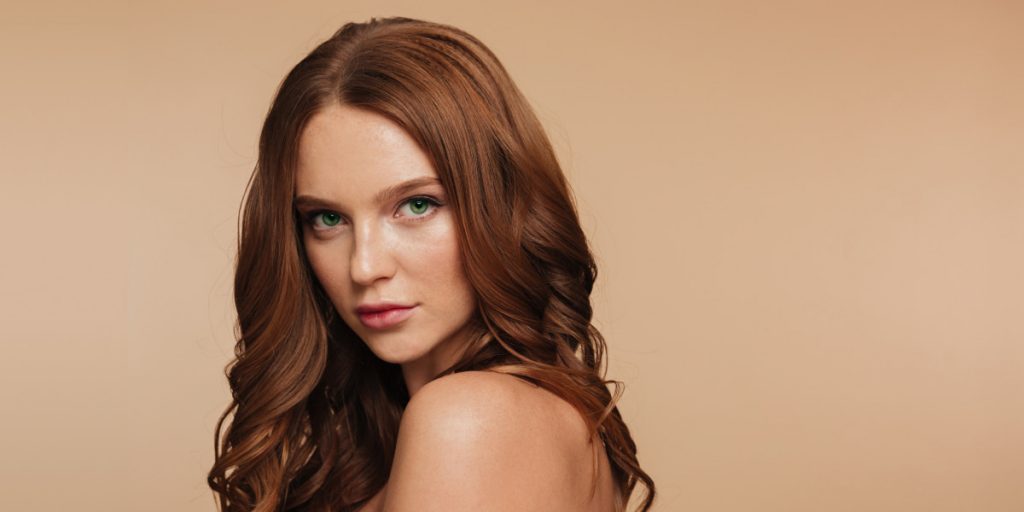 The most luxurious of all variants of green: looks beautiful in the frame of red, copper, and caramel hair shades. Darker colors, such as saturated chestnut, are also possible, but only against a background of swarthy skin. Universal for green-eyed people, saturated bronze will look ideally in bronzing but not in tone-on-tone coloring.
Consider Your Skin Tone When Choosing A Hair Shade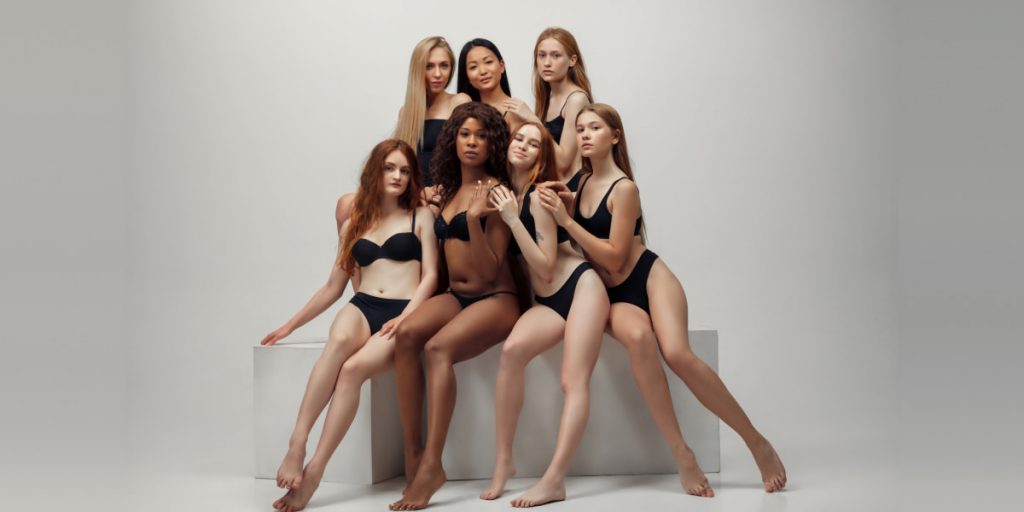 Most often, the owners of green eyes have light skin. But there are exciting exceptions: for example, girls with amber-yellow eyes typically have a darker complexion. Therefore, skin tone is another essential nuance when choosing a coloring.
Pale Skin
The owners of pale skin and green eyes are rare, so we want to choose the best hair color to emphasize grace. In contrast to porcelain complexion, curls in shades of brown, light brown, and golden brown, as well as platinum and pearl blonde hair, will seem incredibly significant.
However, you should avoid black and very light ash tones since they might mask the depth of green eyes.
Olive Skin
If you are the owner of an olive skin tone and green eyes, then this neutrality gives you a full right to try any hair color you like fearlessly. You can go for blond shades or darker shades like auburn.
Warm And Cool Skin
Above, I have already written how you can find out what your skin palate is; now, let's determine what color options will be good for owners of warm skin tone and cool skin tone.
If you have a cool skin type and green eyes, this is also a reason to use shades from the cool range: cool blonde and blond, brown and light brown, which will be your best hair color;
And suppose you have a warm skin tone and green eyes; in that case, the best color for your hair will be experimenting with brighter colors: chocolate, cocoa, wine, and golden-red shades of varying degrees of saturation.
Sooty Skin
What is its peculiarity? How to choose the right hair color for brown-green eyes if the skin is swarthy? In this case, it is recommended to prefer chocolate and brown tones. Both light and dark shades will look spectacular. With the right choice of color, you can achieve stunning results.
Nuances In Choosing Best Hair Colors For Green Eyes
How to choose the best hair color for green eyes? There are many nuances to be considered here. Improperly selected hair color can ruin the whole look. Many green-eyed fashionistas prefer red, honey, and chestnut shades. It is worth experimenting if you are afraid to resort to a particular solution.
Here are a few more nuances to consider when choosing a hair color:
The color of the iris: If its contour differs from the color of the central part, it can be used to your advantage;
Natural hair color: can have a significant influence on the final shade;
Face shape: this parameter must be considered when deciding on a haircut and hairstyle.
If, after our tips, you are still afraid to find the wrong shade of hair color, you can go to a professional beauty salon where they will advise you what would be best for your green eyes.
But I hope I have helped you with a rough understanding of the hair color for green eyes and that you will make the right choice.
FAQ
What Hair Color Is Best For Green Eyes?
It is better to choose light shades but cool variations of blond (ash, platinum) or dark natural tones (chocolate, plum). Avoid purple, blue, and other bright colour enhancers – green eyes already give a spectacular image.
Do Green Eyes Look Better With Dark Or Blond Hair?
Hair colour should be chosen depending on the colour of your skin. Therefore, both dark and blond hair usually goes well with green eyes.
Is Ir Rare To See Blond Hair With Green Eyes?
Yes, if we're talking about natural blond hair with green eyes, that's rare. But if you want to have blonde hair – dye it!
Does Blonde Hair Make Green Eyes Stand Out?
Yes, this hair colour enhances green eyes. For this reason, many green-eye wearers choose blonde hair.