Published on July 14th, 2022
Last updated on January 25th, 2023
How To Make An Egg Shampoo For Any Hair Type At Home?
Estimated reading time:
5
minutes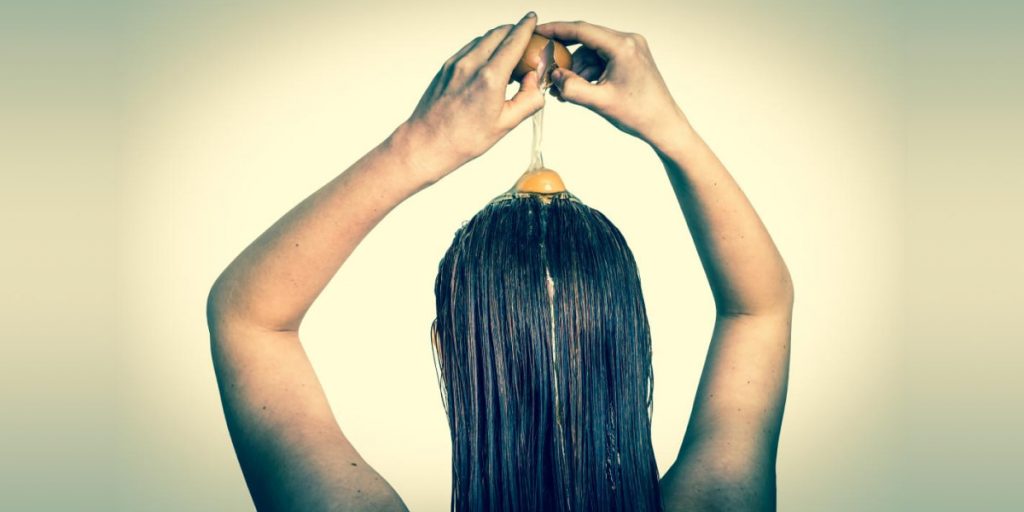 Many women dream of long, beautiful, strong, dense, and silky hair. However, a tiny percentage of all women worldwide can simultaneously boast of having all of the above. Unfortunately, many women pursuing gorgeous hair are even more traumatized and damaged. Mostly, this is done unconsciously, for example, with the wrong shampoo.
Most beauties with long hair say they stopped mass-market shampooing and switched to natural handmade shampoos. An ordinary chicken egg is one of the products often used to create homemade shampoo. Egg shampoo is beloved by many ladies for its simplicity and aids that nourish and cleanse the hair.
Why Should One Try Using Egg Shampoo?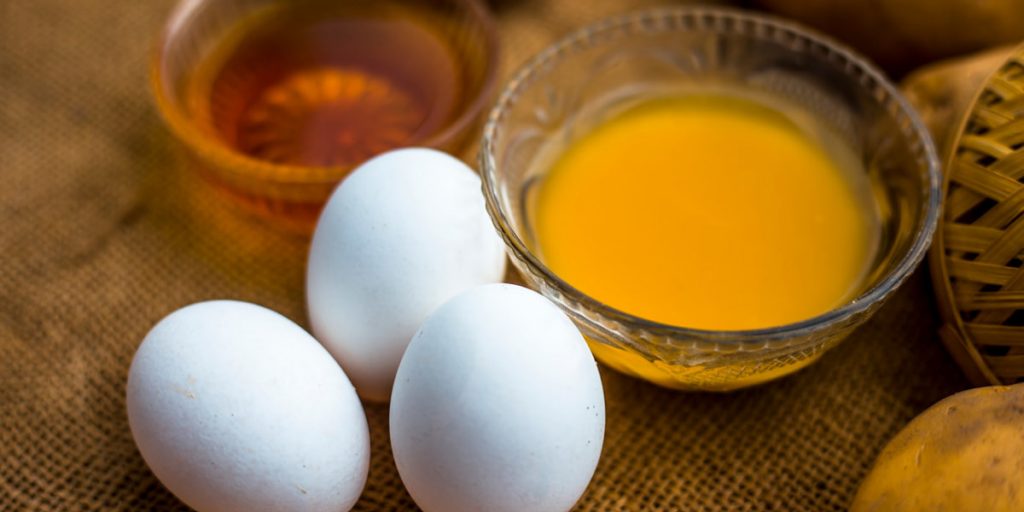 Washing hair with eggs does not require the use of additional cosmetic products. This option of washing the head is suitable for all hair types and is not complicated to make. However, to maximize its effect, you have to observe a few basic rules of egg shampooing:
All products in the recipe must be fresh;
Every time you do egg hair washes, you must prepare a new shampoo. It is not to be stored;
The shampoo should be whipped with a whisk or fork, not a mixer;
The Egg shampoo should be left on the head for at least 10 minutes before washing hair.
Homemade Egg Shampoo Recipes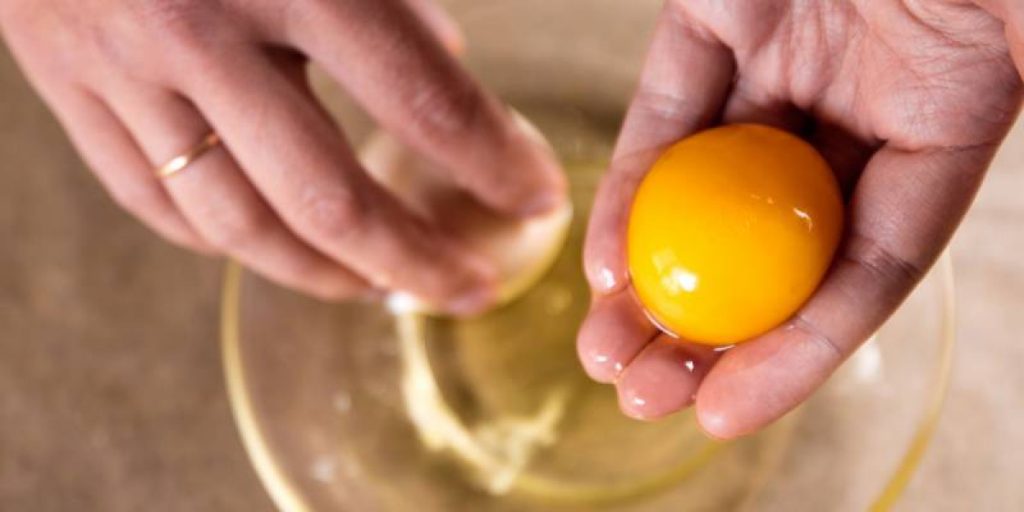 There are many different egg hair wash recipes. They were invented in the last century when there was not such a variety of cosmetic products in stores. Each recipe is applied to a specific hair type to make it even better. Here are a few of the most popular recipes:
Recipe For All Hair Types
Making egg shampoo is not difficult at all. Even a child can handle such a challenge. In this recipe, you need only 2 ingredients: egg and water. If you have long hair, you can increase the portion size, but it is important to observe the proportions: for 1 egg, you need 2 tablespoons of hot water.
Preparation:
First of all, with a whole egg, we need only the yolk;
The yolk must be beaten with a fork or a whisk;
Add hot water (2 tablespoons) and mix.
The prepared egg shampoo should be used on slightly damp, not wet, hair. Spread the shampoo over the hair and leave it on for 15-20 minutes for a more significant impact. When the timer goes off, wash your hair.
Recipe For Oily Hair
The previous recipe for homemade shampoo is suitable for all hair types. This is perfect for people who have excessive oiliness of hair. You need 2 yolks, 100 grams of cognac, and 4 tablespoons of water.
Preparation:
In a bowl, you need to whip 2 yolks until thick froth forms;
Add cognac to this combination and then mix again;
Finally, add water to the combination and stir well.
It's time to utilize your egg shampoo. You should put the shampoo on your hair and massage your head for around 15 minutes without washing it off. So the beneficial components will be able to permeate the scalp. Then, using warm water, thoroughly rinse all hair strands. You may also wash your hair with cold water for a better result.
According to this recipe, homemade egg shampoo benefits the sebaceous glands and removes excessive oiliness.
Recipe For Thin And Brittle Hair
There is a different type of homemade egg shampoo for thin and weakened hair. It will help to nourish the hair and treat it, giving it a healthy look. This recipe is more complicated than the previous ones, but it is worth it. You will need an egg yolk, a tablespoon of lean oil, 1 tablespoon of fresh carrot juice, 1 tablespoon of natural honey, tickseed, 0.5 cup of water, and 2 drops of essential oil of your choice – rosemary, lavender, or sage.
Preparation:
Pour half a cup of boiling water over the tickseed and soak for 30 minutes, strain, and cool slightly;
Mix the rest of the ingredients in a separate bowl.
Apply shampoo to hair and scalp, lather, and leave for 10 minutes. Rinse with warm water. Then rinse your head with a decoction of tickseed. Don't use egg shampoo more than 1-2 times every 7 days.
Recipe For Normal Hair
This version of egg shampoo is suitable for normal hair types. You will need 2 yolks, 2 tablespoons of lemon juice, 2 tablespoons of lean oil, and 300 grams of boiled water.
Preparation:
Combine the boiling water at room temperature with the yolks and whip until foamy;
Add the oil and lemon juice to yolks with water and mix.
Apply the freshly made shampoo to your hair. Leave egg shampoo for 10 minutes and then rinse. This egg shampoo recipe helps to cleanse the hair and nourish it with essential vitamins.
FAQ
How To Wash Your Hair With Egg Yolk?
It is necessary to separate the yolk from the white, whip it with the necessary components and use this blend instead of the usual shampoo.