Published on August 4th, 2022
Last updated on January 25th, 2023
How To Use Hair Rollers: Flexible, Hot, And Velcro Curlers
Estimated reading time:
10
minutes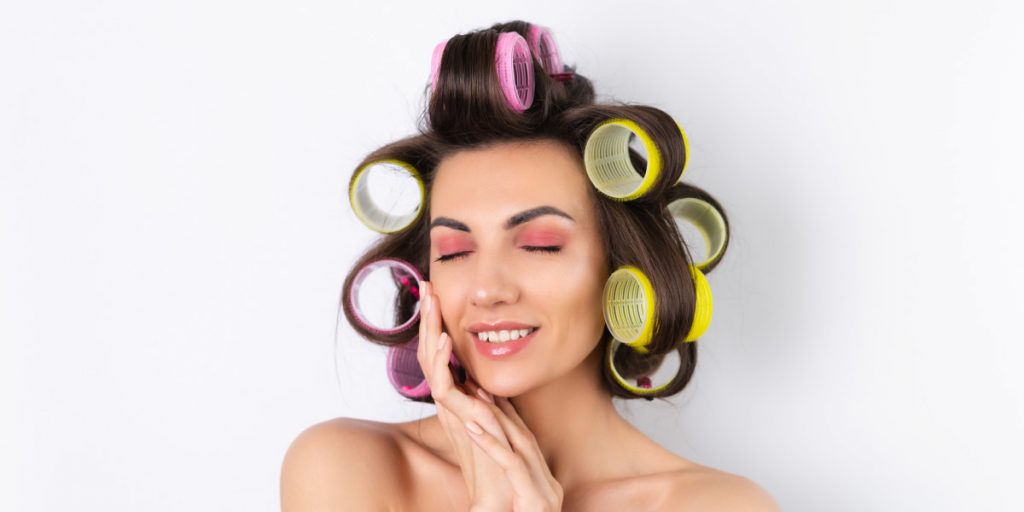 To look irresistible, many women resort to curling their hair with rollers. With this simple way, they can make a stunning look that will help you catch admiring glances. You can use cold and hot curlers for your hair if you want cute curlers. How to use hair rollers on your hair will depend on your hair type, length, and time you have to create the look.
Before using styling tools, experts advise using hair protection products. Fight them according to your hair type. Also, be careful when using bitter tools. With the help of modern and popular ways I will tell you about in my article, you can create a unique and delightful look.
If you want to curl your hair with curlers for hair, use such ways as:
Flexible type curler;
Hot curlers;
Velcro curlers.
In this article, we'll look at popular ways to curl your hair and how to use curlers for your hair.
How To Use Hair Rollers Properly?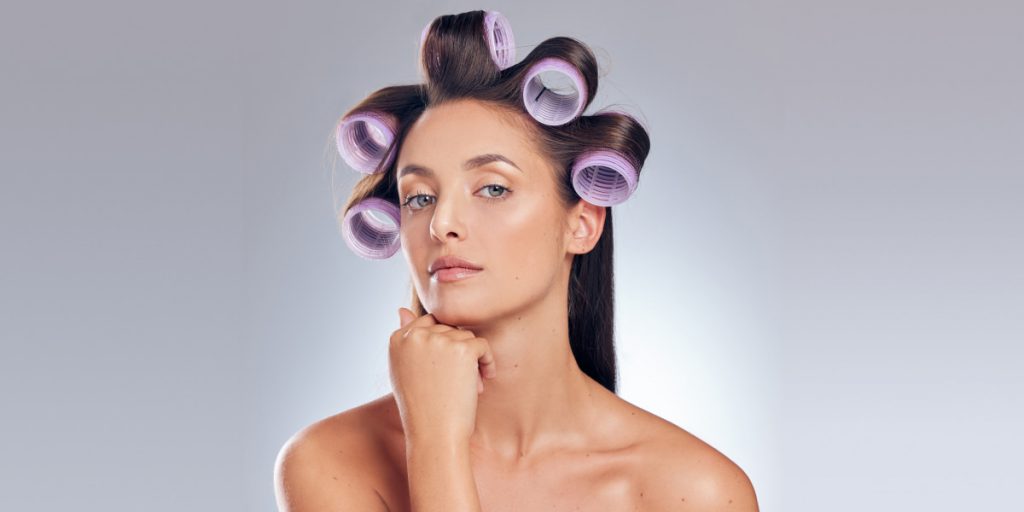 Curls look good on all hair types and can create a stunning look for a date, a crucial meeting, or a photo session with friends.
You can use hot and cold curlers to curl your hair on rollers. You can choose any method from these. But the main thing you must do is wash your hair correctly before handling your hair and apply a protection cosmetic for hair.
Also, you must remember that curling your hair is suitable for making a hairstyle for special events. So, don't use this way every day because you can damage your hair and even lead to hair loss.
So, let's look at how to curl your hair and how you can do it.
1. Flexible Curlers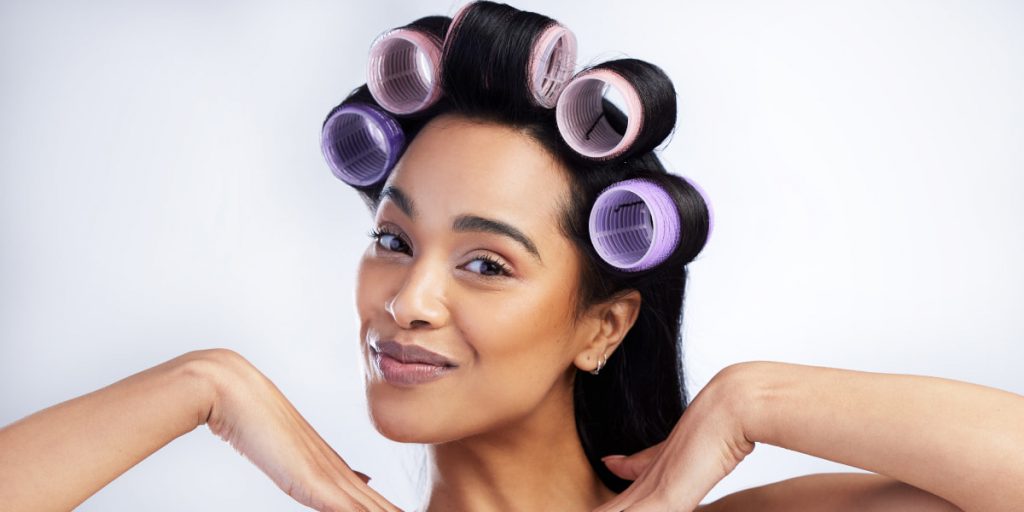 Regular hot curlers are not an option for you to avoid getting burned. You can create your hairstyle without heating by using flexible curlers for ringlets. Consider more detailed instructions on how to use such curling rollers for hair.
Hair Preparation
Before you begin to use these curlers for ringlets, you need to wash your hair thoroughly. To do this, use your cosmetics for washing the hair and conditioner, which must be applied to the ends of the hair after washing it;
After washing your hair, pat dry with a towel and gently comb through with a wide-toothed comb;
You can also apply a leave-in serum to your hair, so it is not too fluffy and electrified;
Let your hair dry well.
Flexible Curler Use
Comb your hair thoroughly so that there are no knots or tangles anywhere;
Start winding a small strand of hair around the end of the flexible curling rollers for hair, then slowly roll the rod through the strand of hair until you reach the root;
Fix the curlers;
Repeat the same steps of using flexible curling rollers for hair with all the ringlets.
Let Curls Fix
I have prepared some tips for you on how you can fix flexible curlers for ringlets:
If you need to use curling rollers for hair for an event that day, put curlers on your hair in the morning and do not take them off for as long as possible until it is time for you to get ready for your event;
You can blow your hair dryer if you want to get your curls up as quickly as possible;
Also, another option to use flexible curlers for ringlets would be to use them at night and sleep with them on your head. It will not be the most comfortable night of your life, but in the morning, you can get the desired styling pretty quickly;
If you still choose this option of curling with flexible rollers for hair, put a silk scarf over your hair with curlers and wrap your pillow in a silk pillowcase. This will help you prevent tangling and robust and silky hair;
When going to your event, carefully remove the curlers one at a time. Straighten the waves on your hair with your fingers and sprinkle it all with hairspray.
2. Hot Curlers
Curling with hot rollers for hair will help those who want to get wavy hair very quickly. I have prepared the following tips to help you curl your hair with this method.
Hot Curler Use
Heat the curlers for ringlets. Using this curling method, you will need to heat the curling rollers for hair. When you bring them to the required temperature, spray your strands with a thermal protector, and comb your hair well;
Winding hair on curlers. Take a small part of the hair and place curlers at the end of it. Slowly and carefully roll the hot curler towards the roots of the head, winding the strands around the roller;
Fix the roller on the desired hair length;
Repeat the same with the rest of the hair.
Let Your Curls Set
When you are at the last stage of using curlers for hair, you need to consider that the time you set rollers will depend on the thickness of your hair, the thickness of the strands, and other factors. However, don't let your hair get too hot.
Once the curlers have cooled, gently pull them out, run your fingers through your hair, and spray with hairspray. As another tip, you can spray the roots of your hair with dry shampoo to add volume to your style.
3. Velcro Curlers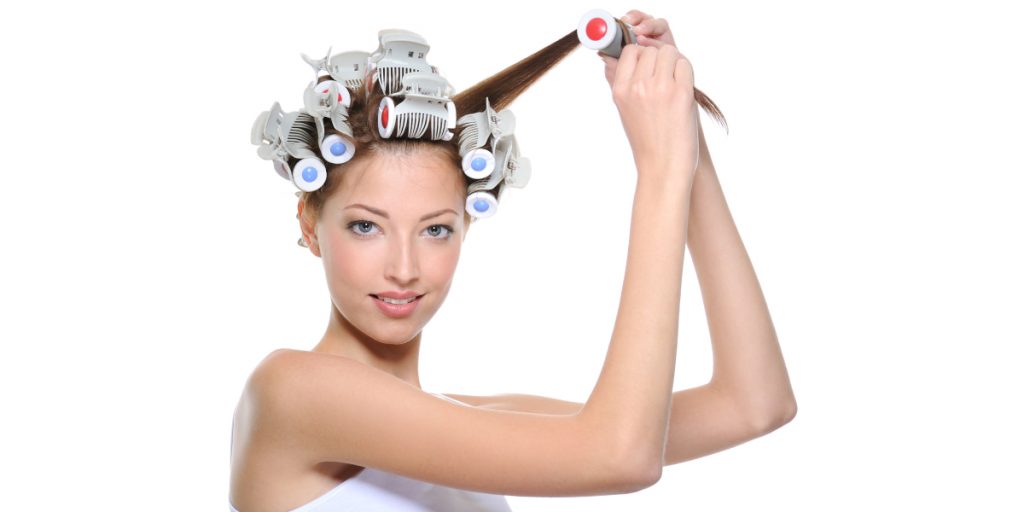 This is one of the most popular hairs curling methods. Let's consider in detail how to use the method of velcro curler:
Prepare Your Hair
Wash your hair, and let it dry on its own;
Comb your hair well with a comb;
If desired, apply a serum to your hair to prevent excessive frizz and electrification of your hair.
Setting Velcro Curlers
Take a small section of hair, and begin to wind its end on a curler, moving towards the roots. Do not take a large amount of hair as one strand;
Fix the strands;
Apply a volumizing spray;
Let your curls cool;
Remove the curlers and spray your hair with hairspray.
So, several popular methods can help you to create a unique and chic look. As I have already mentioned, be careful with hot tools and try to use protective production. You will succeed!
Essential Things To Keep In Mind When Applying Hair Rollers
While you try to find out how to use curlers, you may encounter some unpleasant moments, such as hair tangles, rollers falling out of them, and the strands quickly falling apart.
To prevent unpleasant situations that can happen to you while curling curlers, I have prepared the following tips:
Use velcro curlers for a straight hair type. So, they will be much better on your hair, Цand you can be sure that they will not fall off;
Before curling your hair, divide it into plenty of parts. The more strands you have on which you will twist your hair, the more curls you will get. This will be especially useful if you want to get small waves but have a lot of them;
As you curl your hair into curlers, ensure each strand has a different amount of hair. This will help your hair look more natural;
Correctly select the size of your curlers. If you're a curly-haired person, opt for large curler options to help you create natural-looking curls. At the same time, if you have short hair, use smaller curlers;
Before you start curling rollers for your hair, apply a little volume spray to your hair. After you complete your look with curlers, you will be pleasantly surprised by the result;
Hold your hair firmly as you roll it into the rollers. Curlers must hold well on your hair. Otherwise, they will fall off or simply not fulfil their function as you would like. While using the rollers, carefully wind your strands around the rollers and secure it all with a clip;
If you're using the hot curling method with hot curlers, you'll need to let them cool completely before removing them from your hair. You'll get sluggish waves that break up quickly if you pull out sooner than you need to;
Use an intermediate fabric when styling your hair. Sometimes people burn their skin due to negligence while winding their hair on curlers. That is why I advise you to put a piece of cloth or a napkin between the skin and the rollers so as not to get burned;
If you've set your sights on foam curlers and wear them at night, I don't recommend using them on wet hair. Dry your hair without a hair dryer. Otherwise, you will find it wet in the morning;
Wear a bandana over your head if you use curler rollers for hair at night so that you are more comfortable and your curls do not fall apart;
Remove your curls, heading from the bottom to the top. This will help you prevent tangles;
After you have rolled your hair into curlers and removed them, use your fingers to straighten your hair. This will help you eliminate tangles in your hair and give it a more natural look;
Shake your hair the moment you remove the curlers. You can tilt your hair forward, shake your head and bring your hair back. This will help separate your curls and give your hair a slightly messy, loose, and enthusiastic look;
After styling is complete, fix the hair with hairspray. This will help you keep your curls in place for as long as possible.
Bottom Line
So, we have figured out how you have to curl your hair. As I have said in our article, there are different types of curling hair. Remember that this style is not suitable for daily use, but if you want a stunning look for an important event, this styling method is excellent and not complex.
FAQ
Can You Use Hair Rollers On Dry Hair?
You can roll your dry hair into rollers, which is one of the popular hair styling methods. However, you must consider that your curls may not hold as securely as if you curl them on wet hair. Stylists still advise curling curlers on wet hair after washing or moistening dry hair with a spray bottle. This way will be more reliable.
Do Hair Rollers Damage Your Hair?
The regular use of hair rollers can harm the hair due to the excessive stress created by the heavy rollers and the excessive heat applied to the hair. Experts advise using this hair styling method only on special occasions.
Can You Sleep In Hair Rollers?
Yes, you can sleep with curlers in your hair. One popular way to curl your hair is to curl the rollers and go to bed with them. This is usually done on wet hair, and you should also wrap a bandana around your head so that you sleep more comfortably and your hair does not get tangled.
Is It Necessary To Dry your Hair Before Applying Hair Curlers To It?
It is not necessary to dry your hair before winding your hair with curlers. You can gently comb your hair while it's still damp by curling it. Applying rollers to wet hair will help keep your frizzy curls for as long as possible.