Published on December 22nd, 2022
Last updated on January 24th, 2023
Panthenol Hair Benefits: Is It Really Good For Your Hair?
Estimated reading time:
6
minutes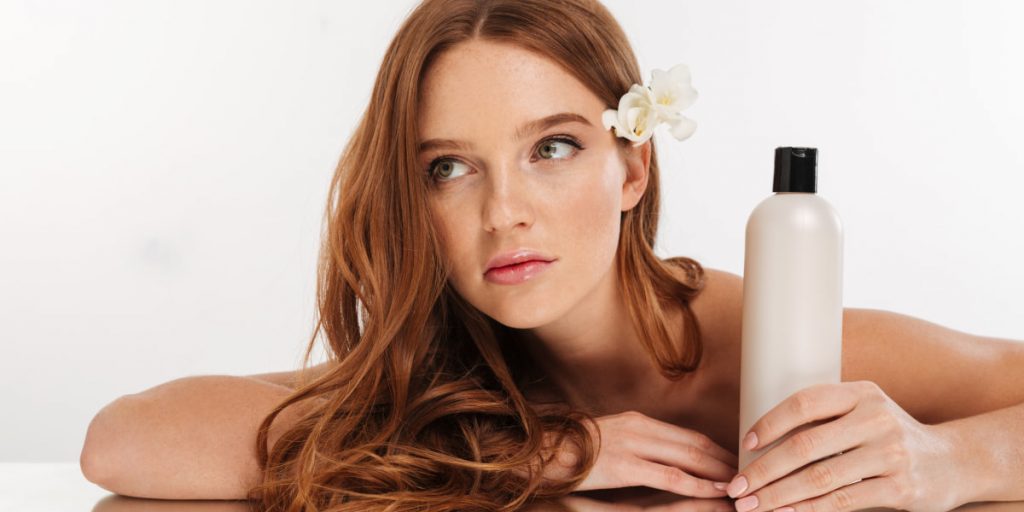 You have probably noticed panthenol in the composition of many products. Most likely, you have seen panthenol in:
Hygiene products.
Food additives.
Skin and hair care products.
You can find it under various names in many products, such as dexpanthenol, D-pantothenic alcohol, butanamide, provitamin B-5, and others. So, this unique product can help keep your hair and skin healthy.
In our article, we will tell you about the benefits of panthenol for hair growth. We will also tell you how to use this product for your hair. You will also learn about natural products that also contain panthenol. Stay with us and read the article to the end. So you can improve your hair care routine.
For Which Hair Panthenol Is Best Suited?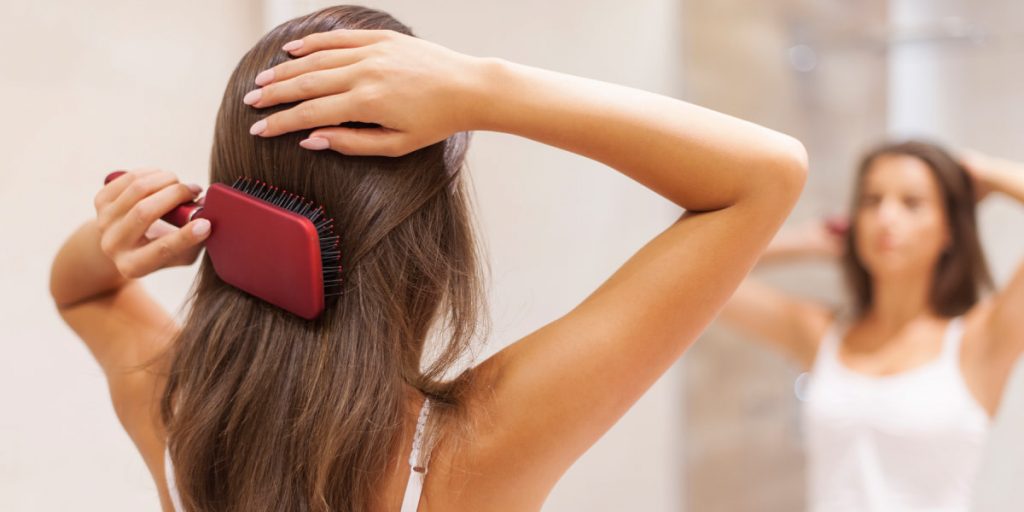 Experts believe that panthenol works great for many hair types. This makes panthenol an ideal and unique hair care product.
You should remember that many hair products may not contain panthenol as the main ingredient. This means that the action of the component will not be so strong. And this will lead to the fact that you will be disappointed in the natural ingredient. To prevent this, choose those products that contain panthenol as the main component.
Tip! Do not buy a hair care product if the composition has in the first position:
Dimethicone.
Cyclomethicone.
Cyclopentasiloxane.
Amodimethicone.
For your hair treatment to be as successful as possible, choose 1% of panthenol products. For example, silicone can give an instant effect of softness to your hair. But after a short period, this leads to sad consequences for the hair.
In turn, panthenol works excellently in the long term. Most often, panthenol helped clients with:
Dry hair.
Hard locks.
Brittle curls.
Panthenol perfectly smoothes and softens the hair. Subsequently, this leads to your hair becoming healthier and more beautiful. This will lead to increased self-esteem and improved health.
Panthenol Hair Benefits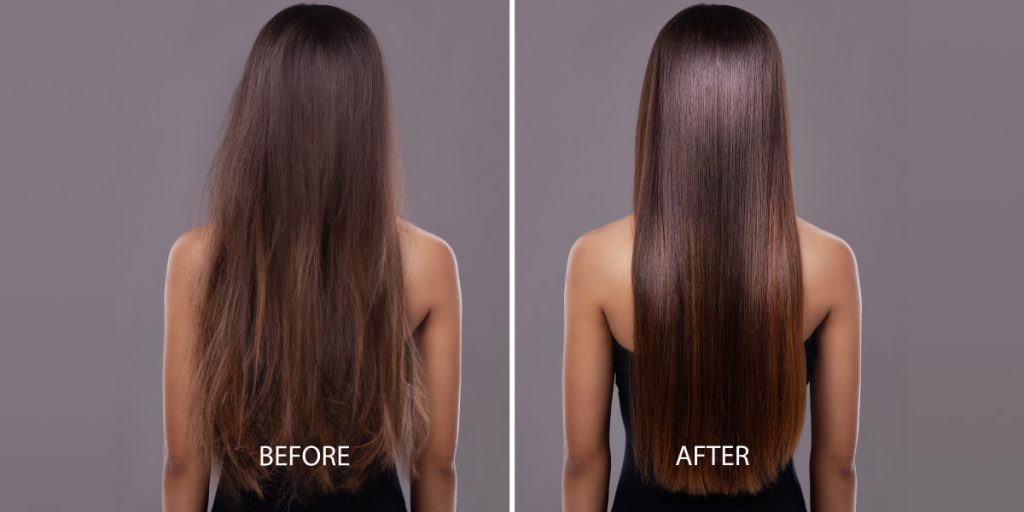 According to experts, panthenol provides the following advantages for your skin and hair:
Panthenol helps retain moisture. It's crucial for your health to keep your skin and hair moisturized. Using panthenol, you can keep your skin and curls at the ideal moisture level. You will also disregard dryness.
It evens out strands. Moisture is not the sole factor in achieving the impression of healthy and beautiful hair. Your appearance is also affected by cracked skin and wrinkled hair. You may always have smooth skin and strands by using panthenol on your skin and hair.
Panthenol treatment for hair fights inflammation. In the human body, panthenol is converted into vitamin B5. It has anti-inflammatory properties and helps restore the structure of your curls. Also, with panthenol, your skin will look healthy without inflammation.
Elements are balanced. You can much more effectively distribute elements in your hair when using panthenol. Your hair will become thicker and healthier as a result.
It makes hair stronger. You can significantly improve the strength of your hair using panthenol.
As you can see, panthenol has many benefits for hair. With such a product, you can always take good care of your hair and keep it healthy.
How To Use Panthenol For Hair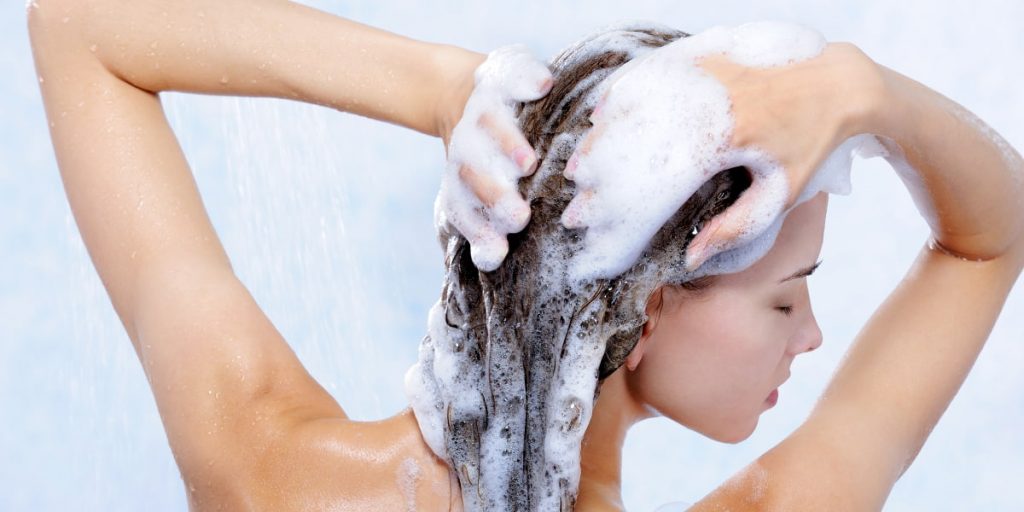 Using panthenol for the health of your hair and skin is quite simple. This product has a low level of risk for you. In addition, such a component is easy to find in almost any grocery or personal care store. As for the use of panthenol, everything is very simple. You do not need to consider when to use it. There are no restrictions. But remember about the individual intolerance of the component!
On average, you need to use panthenol once a month to keep your hair healthy. You can purchase the ready-made product in the store or prepare the solution yourself. You can buy a gel or powder for application. But remember that it is forbidden to:
Rub hard.
Pull aggressively.
Heat your hair.
It works especially well on oil or water bases. Such products can be easily found in the section with vitamins or emollients for your hair. And the average purchase will cost you a few dollars.
As for the actual application to the hair, you should do this:
Prepare hair for panthenol (wash it, do not overheat curls).
Apply panthenol (preferably as part of a hair product).
Follow the instructions for use on the packaging. You often need to hold the product on your hair for some time.
Wash off shampoo and conditioner.
Repeat as needed.
As you can see, using panthenol for the health of your hair is quite simple. You only need to read the instructions and follow them carefully.
Natural Treatments With Panthenol For Hair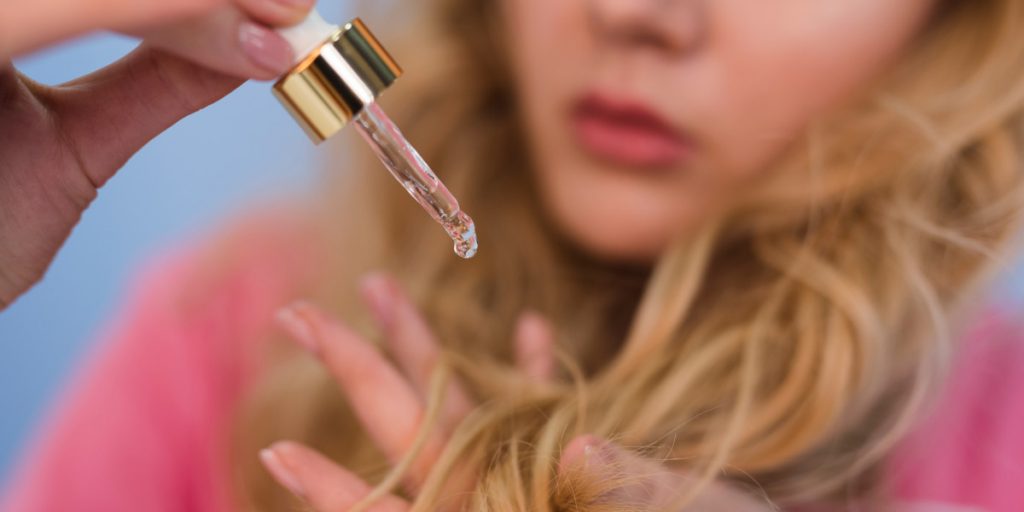 If you want to get your dose of panthenol and still want to do it through natural means, use the following products:
All these products contain the necessary amount of panthenol for your health. Also, you will be able to saturate your hair in a more balanced way. It's because organic products contain a balanced amount of nutrients. Also, you do not need to consider the product's safety. It's due to natural products containing only natural ingredients.
Also, natural ingredients are often less expensive than personal care products. In this way, you can effectively save money and enjoy panthenol.
But you still have to take into account personal intolerance. Thus, always consider your allergic reactions when choosing any of the mentioned products.
Conclusion
In conclusion, panthenol is a great ingredient to keep an eye out for when looking for hair growth products. There are many benefits of panthenol that can help improve the health of your hair and scalp, such as providing:
Moisture.
Softening.
Nourishing.
Protecting against damage and breakage.
Shine and luster.
Improving manageability.
Reducing frizz.
Using products containing this ingredient can give your hair the nutrients it needs to stay strong and healthy. Panthenol can be valuable for your hair care routine if you want healthy-looking strands.
FAQ
Where Can I Buy Panthenol Liquid?
Panthenol liquid is available at many pharmacies, drug stores, and beauty supply shops. You can also buy it online or on certain websites that offer hair care products.
Is Panthenol Safe For All Types Of Hair?
Yes, Panthenol is safe for all types of hair. It can be used on both chemically treated and natural hair to provide the same benefits.
How Often Should I Use Products Containing Panthenol?
This depends on the type of product you're using and your individual needs. It's best to use products containing panthenol a few times each week. If you have fragile or damaged hair, it's recommended that you use them more frequently. Always check the instructions on the packaging when in doubt.
Is Panthenol Necessary For My Hair Routine?
Panthenol is not a must for hair health. But boosting the necessary vitamins in your curls will not be superfluous for you.
How Much Does Panthenol For Hair Care Cost?
In fact, the price of panthenol for your hair is extremely affordable. On average, your purchase will only cost you a few dollars. It will make your hair care easy, cheap, and effective.