Published on December 21st, 2022
Last updated on January 24th, 2023
Baobab Oil For Hair And Skin: Uses And Benefits
Estimated reading time:
5
minutes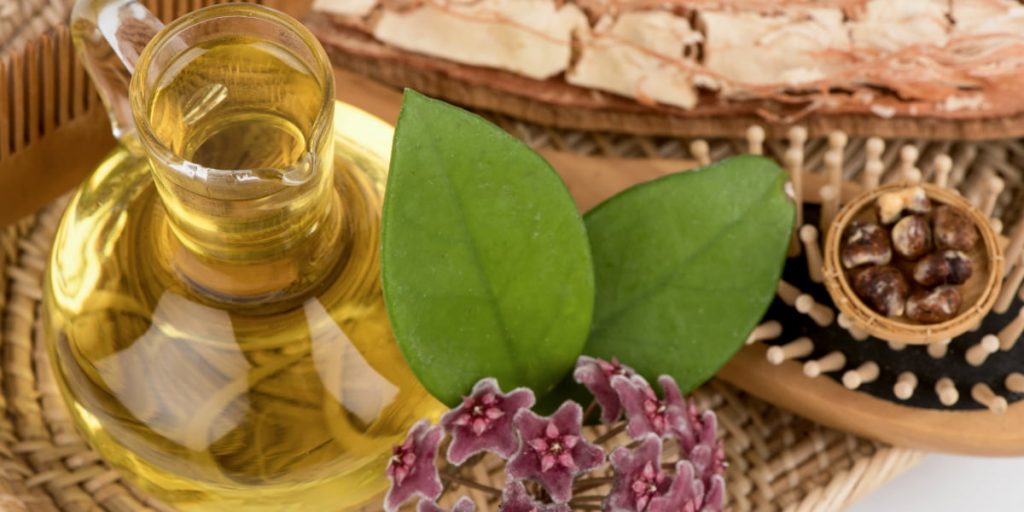 Healthy hair and skin are some of the most important components of feeling confident and beautiful. There is no one-size-fits-all approach to hair and skincare. But it is essential to understand the basics of what your body needs to look and feel its best. We prepared information about baobab oil benefits for hair and skin.
For many women, their hair is an integral part of their identity. It can also be a source of confidence, so taking care of it should be a top priority. So, to keep your hair looking its best:
Avoid excessive heat styling.
Use gentle products.
Limit exposure to harsh chemicals.
Additionally, getting regular trims helps promote healthy growth while keeping split ends at bay.
Today we will tell you about baobab oil, and you will learn about its benefits and uses of it. Thus, you will be able to take proper care of your hair and skin.
The Key Benefits Of Baobab Oil For Hair And Skin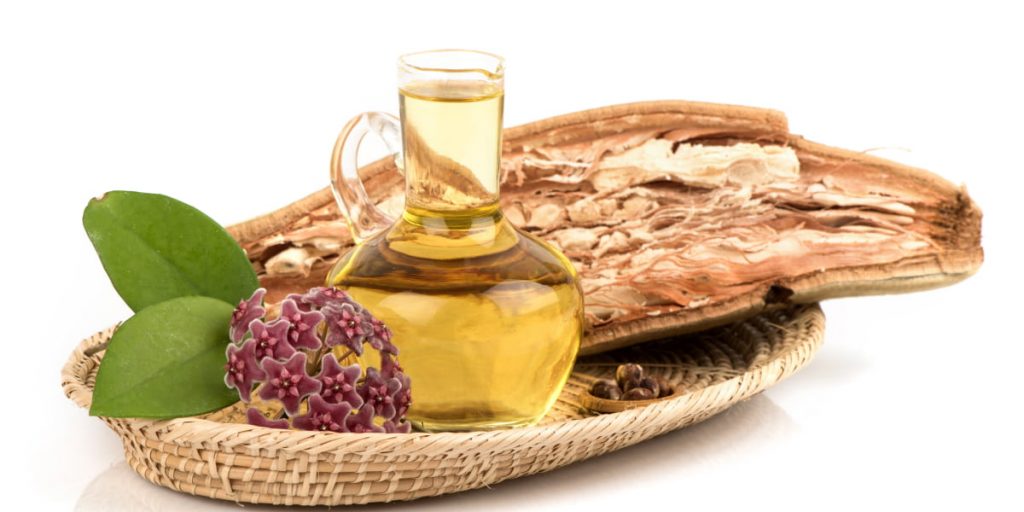 Baobab oil is incredibly versatile and offers many benefits for hair and skin. It is rich in Vitamin C and antioxidants, making it ideal for keeping your skin and hair healthy, hydrated, and nourished. So, here are 8 reasons why you should include baobab oil in your beauty routine:
Heals dry skin. The hydrating properties of baobab oil make it ideal for healing dry and cracked skin. It's because of its ability to nourish the skin with essential fatty acids deeply. And it also locks in moisture simultaneously.
Reduces scarring & stretch marks. Rich in omega-3 fatty acids, baobab oil for the face and body helps to reduce scarring. And it stretches marks on the body. It's done by encouraging cell regeneration and boosting collagen production. Its anti-inflammatory properties also help soothe itching or irritation associated with these conditions.
Treats acne & blemishes. Baobab oil's anti-bacterial properties make it effective for treating acne breakouts or blemishes on the face or body by helping to kill bacteria lurking beneath the skin surface while simultaneously reducing redness and inflammation associated with breakouts.
Strengthens hair. Baobab oil for the face is known for its ability to restore strength and shine to dry, damaged hair due to its high levels of vitamin A, which helps promote healthy sebum production on the scalp while adding moisture back into strands from root to tip.
Repairs split ends. This miracle elixir not only strengthens hair but also helps repair split ends caused by over-styling or excessive heat use thanks to its rich concentration of essential fatty acids, which help seal split ends shut while providing deep nourishment at the same time!
Adds shine & luster. If you want shiny, lustrous locks, baobab oil is your solution! It adds shine and bounces back into each strand, making them appear thicker than before!
Replenishes damaged cuticles. If you suffer from chipped or brittle nails, applying a few drops of this miracle elixir will help replenish damaged cuticles while strengthening them simultaneously!
Detangles hair. People with curly or wavy hair know how difficult it can be to detangle knots and tangles after washing their mane! Luckily baobab oil is here once again. This thick texture works through knots without weighing down curls!
How To Use Baobab Oil?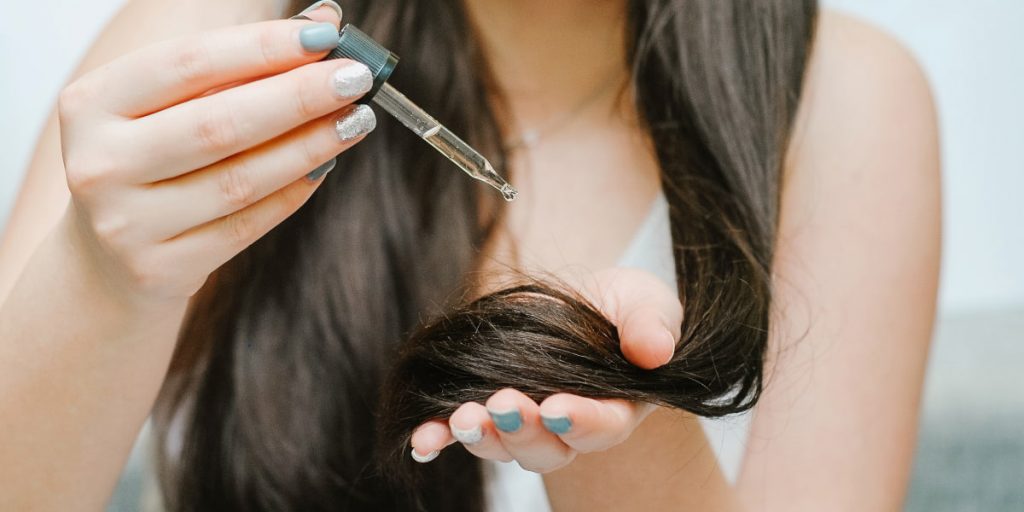 Baobab oil can be applied directly to the skin or scalp. To apply it to your skin, dispense a few drops into your hands and massage it in circular motions.
You can also mix baobab oil with other oils or creams to create a more luxurious face mask or body scrub. It can also be used in place of traditional conditioners. Just massage it into damp hair after showering and then rinsing out with warm water.
You can use baobab oil in the following cases:
Acne.
Fight acne.
Fighting fine lines and wrinkles.
Fight against chapped lips.
Fighting anger.
However, always remember individual intolerance to the component. Always test the oil for allergies. To do this, use a small patch of skin on your arm. Apply a small amount of oil and rub it in. After a few hours or a day, you can see the result. If there is redness or itching in the area where you applied the oil, you should not use baobab oil. If you do not have a reaction, you can safely get all the benefits from the oil.
Conclusion
Thus, baobab oil offers many amazing benefits for hair and skincare. Any beauty routine should be with it! This miracle elixir has got you covered if you're looking for a way to treat:
Dryness.
Heal scars.
Strengthen weak strands.
Reduce fine lines & wrinkles.
Just add some extra shine.
So, what are you waiting for? Add some baobab oil to your beauty routine today and get all hair and skin benefits!
FAQ
Is Baobab Oil Suitable For All Skin Types?
Yes, Baobab oil is light enough to be used by people with oily or combination skin. And it moistures enough to hydrate even the driest of complexions. It is also non-comedogenic, meaning it won't clog your pores or leave your skin feeling greasy.
How Long Does Baobab Oil Take To Show Results?
Most people start seeing the benefits of using Baobab oil on their hair and skin within a few weeks. However, for best results, you should use it as part of an ongoing routine for healthy skin and hair.
How Much Does Baobab Oil Cost?
Baobab oil is typically sold in bottle sizes ranging from 2 ounces to 16 ounces. And the price varies depending on the size of the bottle. Prices can range anywhere from $10 to $40, with a 4-ounce bottle costing around $20.
What Are The Side Effects Of Baobab Oil?
It can cause skin irritation in some individuals. People with known allergies to tree nuts should avoid using this oil. Pregnant or breastfeeding should consult a doctor before introducing a new product.
What Can I Use Instead Of Baobab Oil?
Safflower oil is a fantastic alternative as a baobab oil substitute. It's because it is non-comedogenic and easy to absorb. And it helps to restore the skin's barrier to protect it from environmental damage.