Published on November 12th, 2022
Last updated on January 24th, 2023
Is Shea Butter Good For Hair? Shea Butter Benefits For Hair
Estimated reading time:
6
minutes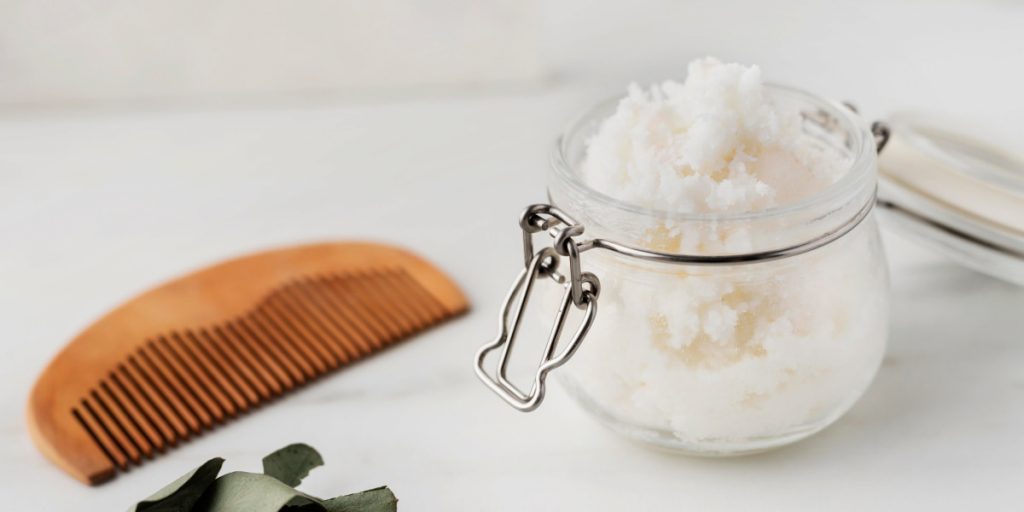 Gatherers of the fruit from which shea butter (or karite) is produced were formerly observed to have flawless skin and luscious hair. So, what's the trick?
It's no secret that oils may drastically alter the appearance of hair. The power of nourishment and hydration can do wonders for your hair's health. Shea butter, discovered by African women many years ago, can significantly improve the appearance of your hair when utilized in your hair care program.
Is shea butter, however, suitable for everyone? And how should it be used to achieve the best results? This post will go over shea butter and its hair benefits in detail. If you want to increase the health of your hair or learn more about this natural component, keep reading!
Benefits Of Shea Butter For Hair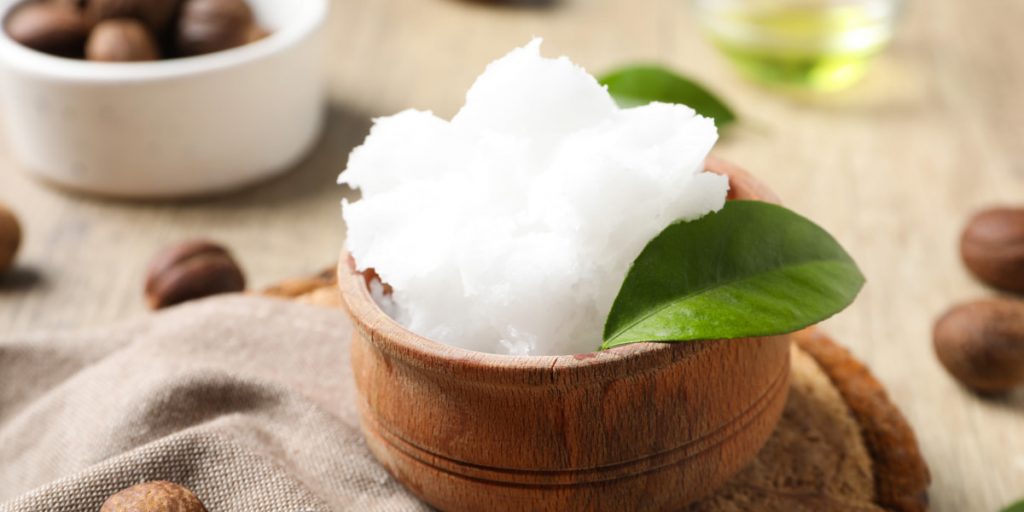 People in Western Africa have used shea butter for its therapeutic powers for millennia. This natural substance has recently gained popularity in the Western world as a hair care product.
Shea butter's benefits stem from its high concentration of vitamins A and E and vital fatty acids. These nutrients act in tandem to nourish and protect your hair.
Vitamin A: encourages growth and ensures scalp health;
Vitamin E: strengthens strands and provides moisture;
Essential Fatty Acids: lock in moisture and add shine.
Shea butter's fatty acids can penetrate the hair shaft to nourish and protect it from harm. Because of this, it is an ideal alternative for persons with dry or brittle hair.
By keeping the scalp healthy, shea butter can also assist in stimulating hair growth. Shea butter's vitamins and antioxidants can protect the scalp and hair follicles from injury, promoting healthy development.
How To Choose Shea Butter?
The benefits and harms of shea butter for hair are not an idle question. Experts advise paying attention to oil complexes for hair with the inclusion of unrefined shea butter when choosing ready-made cosmetics.
As for the pure product, the benefits depend on the quality of the fruit and how it is processed. Choose cold-pressed technology, and note that the oil from the fruits of young trees gives a less noticeable cosmetic effect, but it is also cheaper.
How to know that you have a quality product in your hands? One of the signs of quality shea butter is a slightly smoky smell.
Applying Shea Butter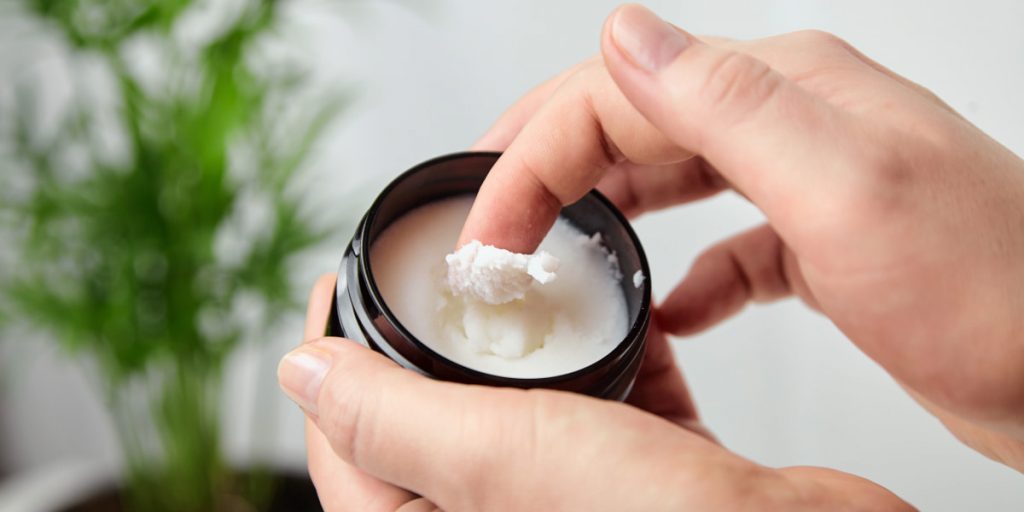 As a rule, shea butter is spread evenly on the strands. If we are talking about pure shea butter for moisture, fine, or dry hair, you must first warm it up a little to a fluid consistency and after spreading it, leave it on the hair for 40-60 minutes or overnight. You need to apply the oil to dry hair, which should be done before you wash your hair. And only after the desired time do you need to rinse thoroughly with warm water and shampoo.
Usually, hair products, which include shea butter, are used to:
Cope with dryness, including after colouring;
Prevent hair breakage and frizz;
Fight split ends;
To give your hair back a healthy, beautiful shine;
Restore strands after the sea and sunbathing;
To nourish the scalp;
To defeat dandruff.
Let's tell in detail how to apply it to solve these or those problems with hair, and disclose all the secrets of its use.
1. To Strengthen And Grow Your Hair
If you want to grow hair faster, it is advised to combine two tablespoons of shea butter, one tablespoon of castor oil, and a few drops of rosemary essential oil. You can increase the stimulation of hair growth by adding vitamin A. Apply evenly down the length of your hair after thoroughly blending everything. Such a mask can be left on your hair for the entire night.
2. For Dry Hair After Dyeing
Hair dyeing can cause significant damage to the hair. Applying shea butter to solve the problem of dry hair is simple. Here is the easiest recipe: mix about 2 tbsp. shea butter with a spoonful of linseed oil and a spoonful of burdock oil. Apply the mixture to your hair so that it is properly oiled. Allow it to sit for an hour, and then rinse it out.
3. To Prevent Hair Breakage And Frizz, And For Restoring After Seaside Vacations
As much as we love the sea and the sun, these two things destroy our hair structure, making it thin and dry. You will need to moisturize with shea butter for fine hair in such a situation.
In this situation, how may shea butter be used on hair? Massage each strand with your palms after applying the oil to the palms of your hands and slightly warming it up. Give it at least an hour to sit. Then use a conditioner after washing your hair with shampoo.
4. For Split Ends
On broken ends, you can apply shea butter in its purest form. Apply the oil to the tips of your hair after washing and pat drying your hair. It is fantastic weekend therapy, in our opinion.
5. Against Scalp Discomfort, Flaking And Dandruff
Another shea butter benefit for hair is soothing and anti-inflammatory properties. But with one crucial caveat: the mask should be applied for at least 3-4 hours for maximum effectiveness. To prepare the mask, you will need 2 tbsp. of shea butter and 3-4 drops each of rosemary, tea tree and lavender essential oils. Mix everything and apply the resulting mixture evenly to the roots. Do such a mask a couple of times a week, and you will be pleasantly surprised with the result after a month.
Are Homemade Masks For Hair With Shea Butter Effective?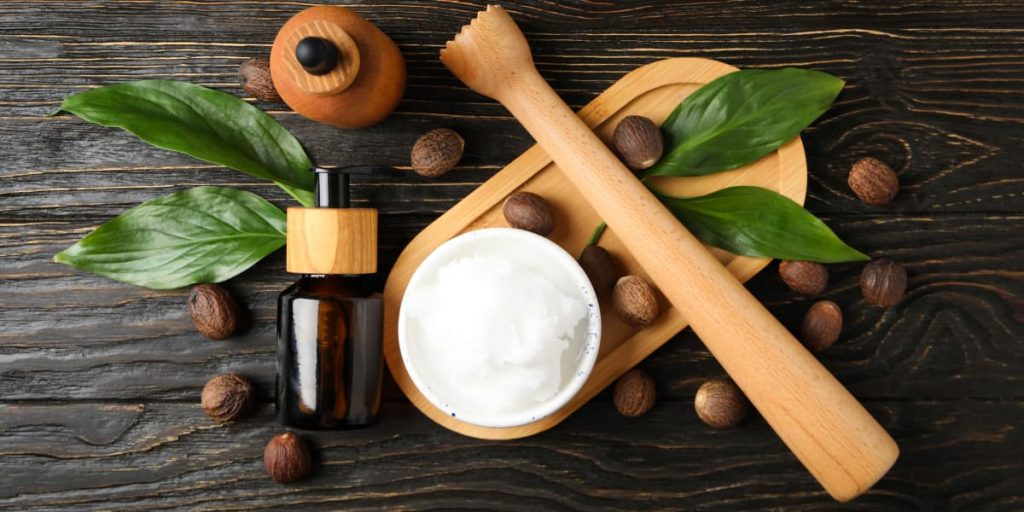 On the wave of the massive popularity of homemade masks, there has been engaging in such exotic products as pure shea butter. Yes, such masks are effective and show good results.
But let us remind you that for a more intensive effect, we recommend using shea butter and other oils: argan oil, amla oil, jojoba oil, grape seed oil, and sea buckthorn oil. In this case, shea butter and the additional oil have a complex effect and solve the problem of fine locks moisturizing or other issues in a targeted way.
Should Shea Butter In Its Pure Form Be Used For Hair Care?
You can use it ints pure form only if you are confident in the product's quality. Apply it to the entire length of your hair or to split ends for the most satisfactory results.
If you wish to use it as a mask, mix it with other oils beforehand. Which kind? A few recipes have already been mentioned. As a result, shea butter is an excellent natural moisturizer for hair. It is a natural choice for improving the health of your hair.
FAQ
Is Shea Butter Good For Hair?
Yes, shea butter is good for hair. It also has many benefits. However, it is essential to note that shea butter should be used in moderation, as it can cause build-up if used excessively.
What Does Shea Butter Do For Hair?
Shea butter has many benefits for hair, including being a natural moisturizer, stimulating hair growth, and preventing hair breakage. It can also avoid discomfort in the scalp, flaking, and dandruff.
Can Shea Butter Be Used As A Leave-in Conditioner?
Yes, but it is better to use a small amount and distribute it evenly through the length of your hair.
Is It Necessary To Wash Off Shea Butter From Hair?
It is unnecessary, but if you use it as a mask, we recommend washing it off after 3-4 hours.
Can Shea Butter Be Used Every Day?
Yes, but in small amounts. We do not recommend using shea butter more than 2-3 times a week.