Published on July 6th, 2022
Last updated on January 25th, 2023
How To Cover Stretch Marks With Makeup?
Estimated reading time:
5
minutes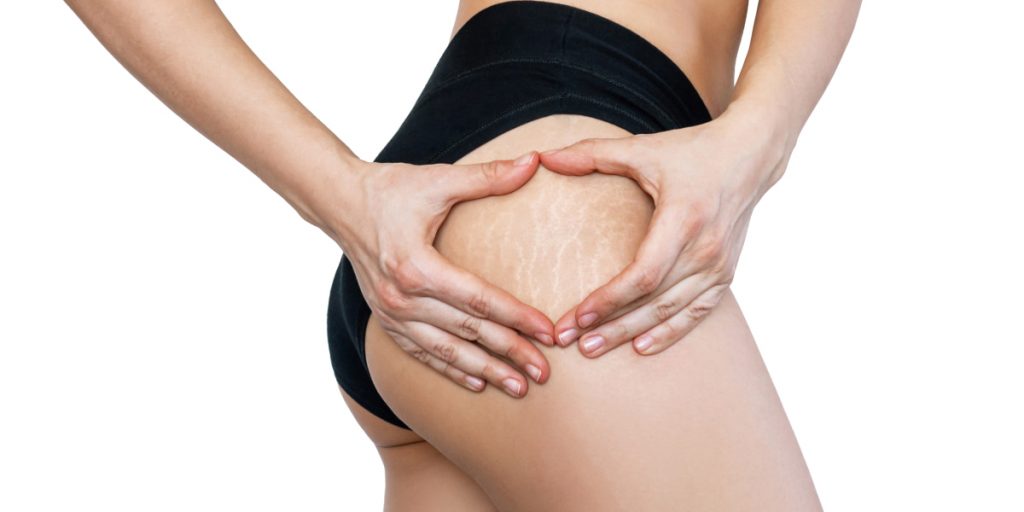 There are an increasing number of searches on how to eliminate stretch marks. Stretch marks are scars on the skin in the form of strips usually found on the stomach, hips, back, and breasts. The reasons they may appear are many: puberty in adolescents, a sharp gain or loss of weight, or problems in the hormonal background. Stretch marks come in different hues, ranging from burgundy and blue to white.
Eliminating stretch marks is difficult, and sometimes people say that even impossible if the stretch marks are excessively large. You can take preventive steps at home, such as self-massage and a healthy lifestyle. Or try surgical methods to deal with "lines". But what if you need to get rid of them right now? Try to cover up unflattering stretch marks with makeup. It works!
Foundation And Color Correction Makes Perfect Makeup For Covering Stretch Marks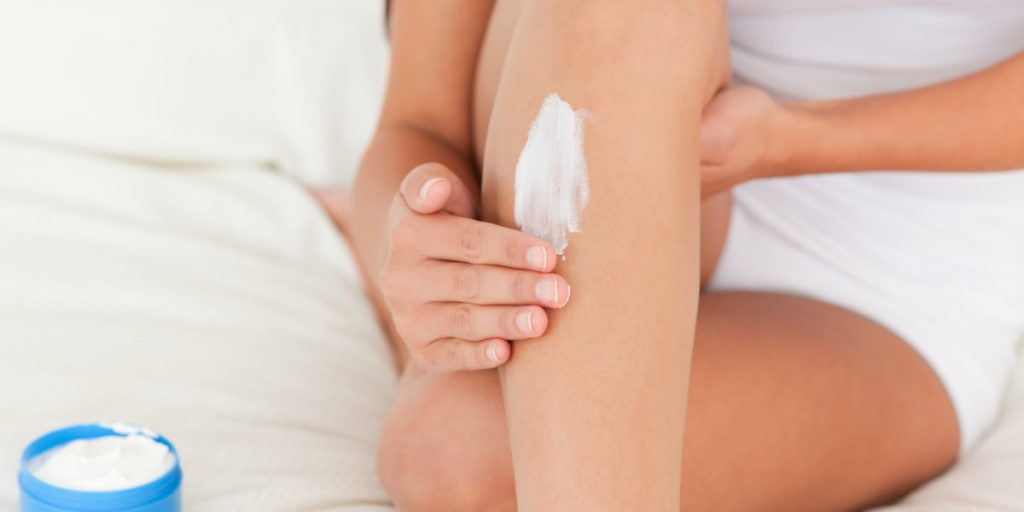 Many women use foundation to give their faces a smoother texture and a beautiful finish. Some women add concealer and bronzer to make their face lines more refined and dramatic. However, these products can be used not only to create the best face makeup but to cover up stretch marks. Try this method:
First, it's better to use a scrub on the area where you want to cover up the stretch marks to clean your skin from contamination and sebum;
If you have a foundation with a thick texture, you can proceed immediately to the application of the foundation. But if your foundation is lighter in texture, I recommend using a primer first and then applying your foundation;
Use a body makeup brush to apply foundation to problem areas to cover stretch marks. Do it with tapping motions;
If the stretch marks have recently appeared and are dark red, you need to apply green concealer to them. It has a thicker texture than foundation and will better hide the dark color;
Concealer and foundation should be used in tandem and applied in thin layers, shading well. A makeup sponge, such as a beauty blender, can help with shading;
To finish the makeup, it is better to apply loose powder and then use a spray to fix the makeup. This way, the foundation lasts longer and doesn't stain your clothes.
That's it, you have managed to cover stretch marks with an effortless makeup application.
Self-tanner To Cover Up Stretch Marks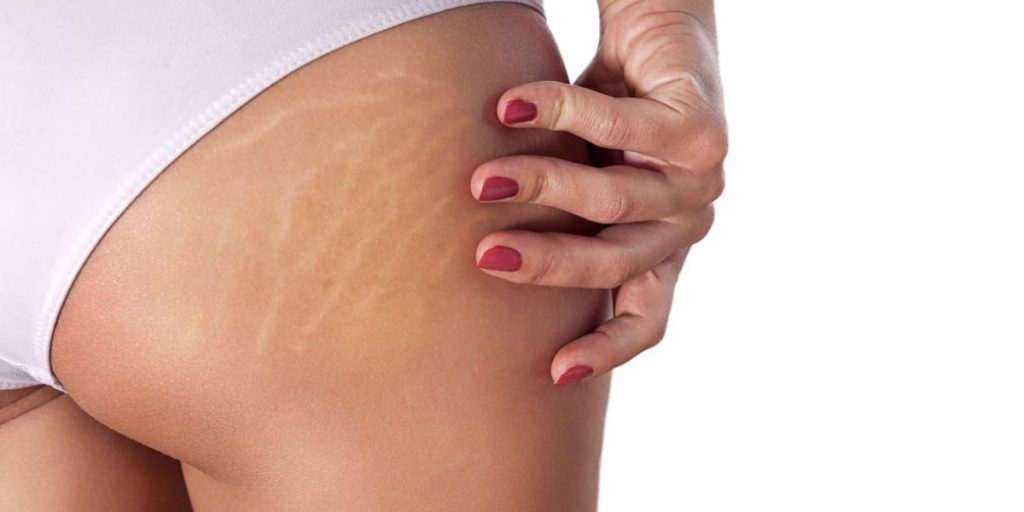 Many fans of tanning note that during the beach season, their stretch marks become less noticeable when the skin is tanned. So in our list of makeup options to cover stretch marks, we included an exciting alternative as a self-tanner. A self-tanner is not a makeup product but can work even better.
Pick the right color of self-tanner, and test in advance on a small area of your skin to see if you are allergic;
If there are no allergies, the first step is to scrub the problem area of the body. Clean the zone and prepare it for tanner application;
After scrubbing, put on gloves and apply the self-tanner to that area of the body in circular motions. Apply to the whole area, not specific spots, so the tone doesn't contrast. It is better to buy it as a lotion, not as a spray, so there would be no streaks;
Wait for the time indicated on the package, and then rinse.
Moreover, self-tanner covers stretch marks much better than tanning beds or natural tanning on the beach.
Permanent Makeup To Cover Stretch Marks
This is another excellent makeup option to cover stretch marks, and unlike the previous ones, it is more durable but expensive.
A certified beautician performs the procedure under sterile conditions. This permanent makeup procedure allows you to hide stretch marks and scars using natural pigment shades. The pigment is injected into problem areas with PMU Machines.
Permanent makeup on stretch marks creates a foundation effect, helps cover the stretch marks, and makes them invisible. Unlike foundation, the color of the skin remains unchanged for years. This procedure can be done only on old stretch marks that are white.
FAQ
Can You Cover Stretch Marks With Makeup?
Yes, you need to choose a quality foundation and concealer for your skin so that it does not roll off, wash out, and not dry your skin. You can use special body makeup products instead of facing foundations specially developed to cover stretch marks and tattoos.
How Long Does Permanent Makeup Last?
On average, the effect of this procedure lasts for 3-4 years. Then the pigment will gradually lighten, but the color will remain unchanged. At this stage, you should correct them so that the stretch marks remain invisible in the future.
Is It Possible To Hide Strech Marks Only With Concealer?
This is possible only if your concealer has a dense texture and the same color as your skin. That way, it will cover the color of the stretch marks and will not differ from the rest of your skin. But it is better to use concealer together with your foundation.