Published on July 20th, 2022
Last updated on January 25th, 2023
How To Exfoliate Face: Ultimate Guide
Estimated reading time:
10
minutes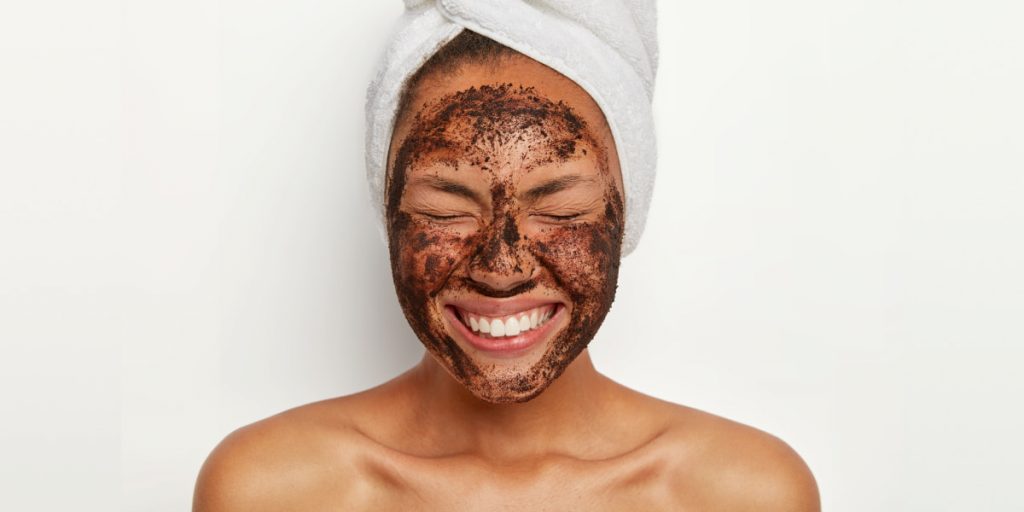 Does your skin look hard and lose its beauty? Got a rash and can't get rid of it? There is a solution to this. Exfoliation of your face is the best way to get the desired skin in a short period. There are many ways to care for the skin, but the most important stage of facial care is exfoliating. For this, you need to decide which type of exfoliating is more suitable for you (we will talk about it later) and how you will do it. You either scrub your skin or use acids. You can do exfoliating in any way, but so that it doesn't harm your skin. Read on to find out how to exfoliate your face.
What Does Exfoliation Mean?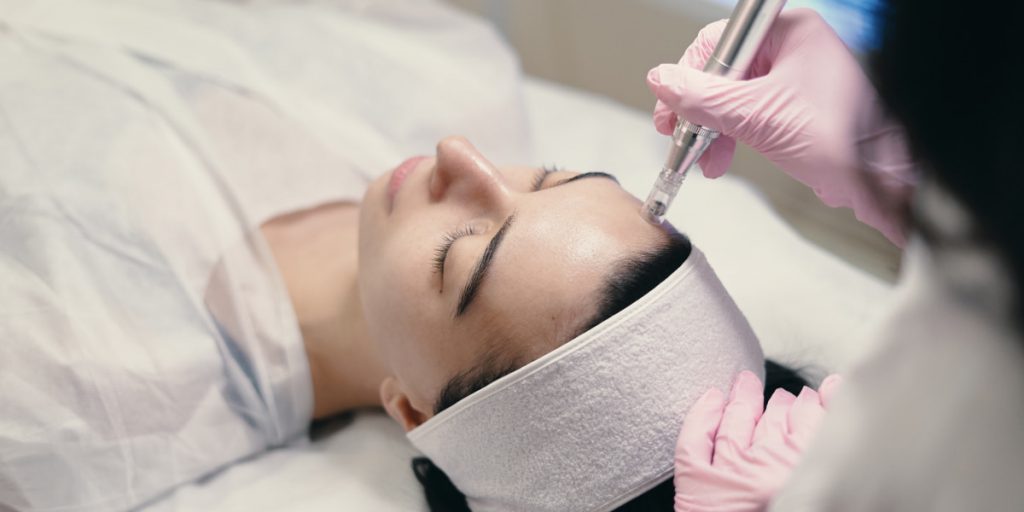 First of all, skin exfoliation is about maintaining beauty and healthy skin. The skin of your face is the first take on negative environmental factors. Also, by the appearance of your face, you can understand that something is wrong with your body because the look of your skin reflects your internal state. Properly selected skincare helps you maintain your youthfulness and radiant complexion. As you age, your facial skin deteriorates and does not have as strong an ability to renew itself as in youth. Therefore, an exfoliating face will help you to maintain a healthy appearance.
An exfoliation — is a procedure that removes dead cells from the surface of your face that you don't notice. The exchange of skin cells is a normal phenomenon that happens to everyone. But when the skin ages, this process slows down. It's why in young people, this process occurs once a month, and in older people, once every 45-60 days.
The skin exfoliates over time, and then a new protective layer of skin is formed. But when the dead cells form, they stay on your face, leading to the emergence of pores. And even when you use a cream or serum, the nutrients don't fully penetrate the skin because the dead cells interfere and block access to the deep cleansing of your skin. It is what exfoliating is used for. Make your face radiant and soft, and exfoliate the skin from dirt. This procedure reduces the risk of acne, couperose, demodicosis, etc.
What Are The Different Types Of Exfoliation?
But to know how to exfoliate your face right, you should select a suitable type of exfoliating based on your skin type:
If you have dry skin, it is better to use properly selected acids that will not harm your face. And also, be sure to use moisturizing masks to avoid dryness;
If you have sensitive skin, it is better not to use scrubs and anything that can annoy your skin. A good tip for this type would be salicylic acid, but that's for those with acne;
If you have oily skin, a scrub exfoliator is a good option. You can also use a scrub that immediately affects a renewed face;
Any exfoliation method will work for you if you have normal or combination skin.
If you have not faced such a question as "what is my skin type?" it is better to visit a dermatologist who will help you with it. Because you can choose the wrong cosmetics if you haven't determined your skin type. All facial care depends on this.
There are two types of exfoliation face, and everyone chooses it individually. Someone can use one type, and someone can use both. Mostly it depends on your skin type.
1. Physical Exfoliation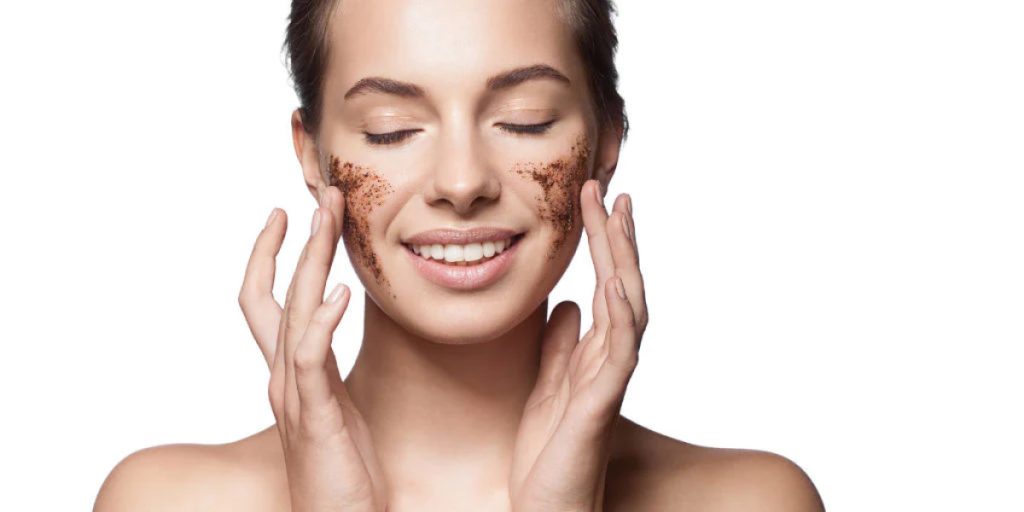 This is a way of self-applying products to the face. These include a variety of skin exfoliates, polishes, and cleansing brushes. You have to exfoliate yourself manually, but you need to be careful because sometimes the scrub may include too large grains that can harm your skin. The same refers to the brush. Do everything carefully because the skin immediately reacts to sudden movements.
Advantages Of Physical Exfoliation:
If you use a brush during physical exfoliation, it will improve your blood circulation. It is perfect in the morning. The meeting will stimulate your skin and disperse the lymph. It can save you from a puffy face in the morning;
After this procedure, your skin will instantly become smoother and look soft. The result is immediately visible after washing off;
This method of exfoliation reduces wrinkles on your face and removes light puffiness;
Helps to reduce pores and makes them almost invisible;
Also, it improves texture and evens out skin tone.
2. Chemical Exfoliation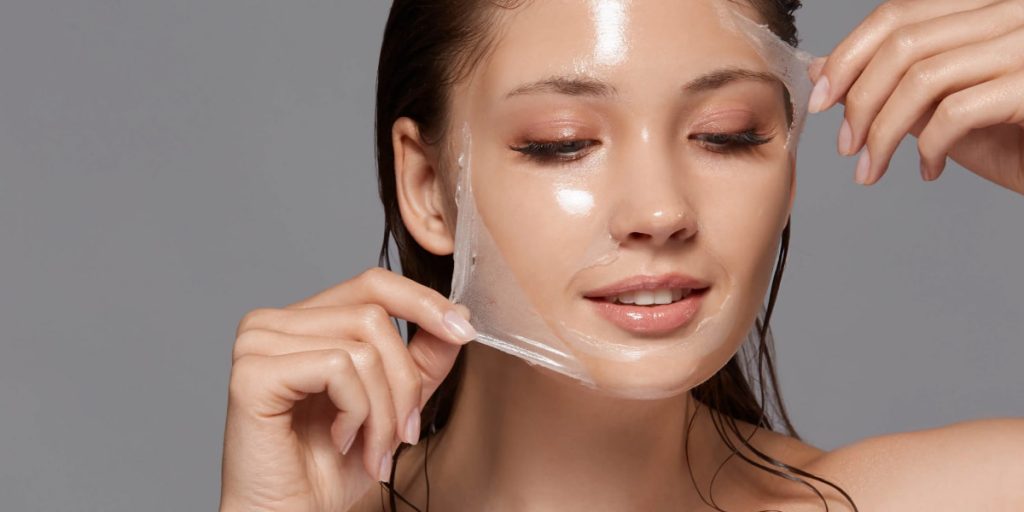 This method is widely used in cosmetology centers. But you can do it at home. It includes various tonics, masks, acids, and serums. The most popular means are acids that dissolve in your face and penetrate your skin. They remove all the dirt and renew the upper layer of the epidermis.
Advantages Of Chemical Exfoliation:
Chemical exfoliation is effective because the acids remove all dirt and closed comedones (if they are). It gives a healthy look to the skin because the acids have a powerful ability to fight the problematic face;
Chemical exfoliation can eliminate all the flaws from your face and will not cause redness and itching. Sensitive skin perceives acids very well;
Over time, the skin becomes dry, and this causes wrinkles, the roughness of the skin, and flaking. The face needs to be moisturized regularly, so chemical exfoliation solves this problem;
Chemical exfoliation works faster. But if, after using this method, you have rashes on your face, do not think that your tool is incorrectly selected. On the contrary, it is good. Acids remove all the dirt from the inside that is constantly hiding under the upper layer of the skin. Rashes will pass over time, and you will have a perfect face;
Chemical exfoliation is ideal for people with acne. This method can deeply cleanse your skin. But, If you have acne, you must choose a suitable acid because not all acids can remove acne.
How Often Should You Exfoliate Your Skin?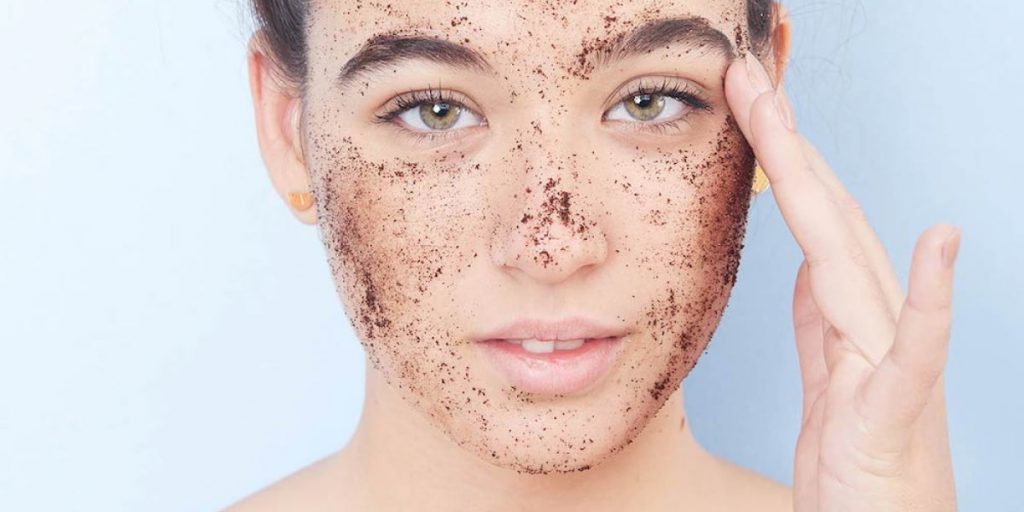 The number of times you need to exfoliate your face counts on your skin type. Because each type has its properties and care tips. So, select your skin type and do it as mentioned below:
normal skin: two or three times a week;
dry skin: two times a week, but If you have components that bring about the dryness of your skin, do it once a week;
sensitive skin: two times a week;
oily skin: two/three times a week. Sometimes you should do it more often. For instance, when you have very oily skin.
This list will make your facial care a little easier. It's an excellent idea of how many times you can exfoliate your face. And it'll be even better if you create your list of usage of exfoliating tools and the number of times they are used.
How To Exfoliate Face Safely?
To make cosmetic skin care more effortless for you, we've prepared for you a step-by-step list of how to exfoliate your skin:
Make a hairstyle so that your hair doesn't get in the way when you wash it;
Wash your face with water;
Clean your face with a cleanser;
Apply an exfoliating scrub and make circular motions with two fingers on the face for 30-40 seconds;
Wash it off. You will immediately feel the smoothness of the skin;
After that, apply sunscreen.
Proper exfoliation care depends on whether you are using a chemical or physical exfoliator. So, choose the one that suits you and do everything according to the rules:
1. Exfoliating Face Using Scrub
If you like to scrub your skin, and it does not cause redness, then apply a scrub and gently massage your face. Do it for 30-50 minutes and wash off. You will instantly feel the tenderness of your face.
2. Exfoliating Face Using Acids
If you use acids, apply them to the skin of the face and wait 10-15 minutes until it penetrates the skin and begins to act. It is how to do exfoliation, in short. But to better master facial care, you can visit a dermatologist, who will recommend effective care and tell you about the essential thing – exfoliating. However, please don't do it very often. A couple of times a week is enough. It will provide you with a fresh look and smooth skin.
That's the whole plan. If you stick to this routine, "how to exfoliate the skin," your face will look brighter and get smoother daily. You will forget about the flaws on your face, and the ageing process will slow down.
What Not To Do During And After Exfoliating Your Face?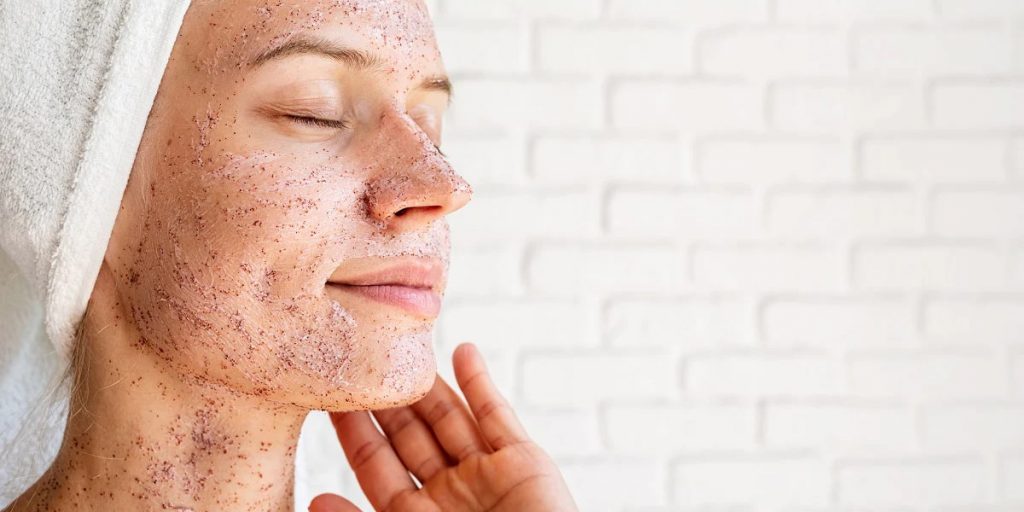 Knowing what not to do after exfoliating the skin is also essential. Because the care after this procedure must also be correct. So, under no circumstances do the following:
Precaution 1: Do Not Exfoliate Too Much
If you think that you do the exfoliation of your face every day and your skin will be smoother, you are wrong. Exfoliating should not be done daily, as it damages the skin, and the epidermis may lose its protective function. It can also cause redness and rashes. Therefore, follow the rules of facial care. Do it as intended. On average, two times a week. Overdoing this procedure has terrible consequences.
Precaution 2: Do Not Exfoliate After Facial Care
If you have completed all skin care procedures, then exfoliation is not necessary. Maybe you forgot to do this stage of facial care and skipped it. But you should not do this after all the care procedures. If you forget, do it the next day because exfoliation has to be done before applying all cosmetics for care on the face.
Precaution 3: Do Not Exfoliate If It Hurts You
If you notice irritation, redness, or itching, it is better to exclude this exfoliation tool of care from your list. It is better to consult a dermatologist and let him prescribe you the proper means because you can harm yourself if you ignore such signals.
Precaution 4: Don't Be Cruel To Your Skin
Do everything gently and carefully. No need to press on the face so that it penetrates your skin better. It doesn't work in such a way. You need to do everything tenderly in circular motions.
Precaution 5: Do Not Wash Off The Chemical Exfoliant
If you use such a tool, know that you need to keep it on your face for 10-15 minutes. It should absorb into your skin and fight all the garbage accumulated there.
Now you know how to exfoliate your face and how to do it safely. Remember these points and be sure to follow them.
FAQ
Should I Moisturize After I Exfoliate?
The most important thing to do after exfoliating is to moisturize your skin. Without it, your skin can become dry. Also, moisturization gives smoothness and shine to your skin.
Do You Exfoliate After Or Before Cleansing?
First, you should wash with a cleanser to give access to other exfoliate tools for deeper penetration. Also, it will be easier to remove dead skin cells.
What Should I Apply After Exfoliating?
Apply moisturizer. Some exfoliation tools can dry out your skin, so always moisturize. It will give you shine and will keep your skin toned. Do I use a toner after exfoliating? It is a must-have in your skincare routine. The toner hydrates and soothes your skin. It should be applied after exfoliating, especially if you have problems with oily skin.