Published on September 4th, 2022
Last updated on January 31st, 2023
How To Get Radiant Skin: Tips That Will Make Your Skin Glow
Estimated reading time:
10
minutes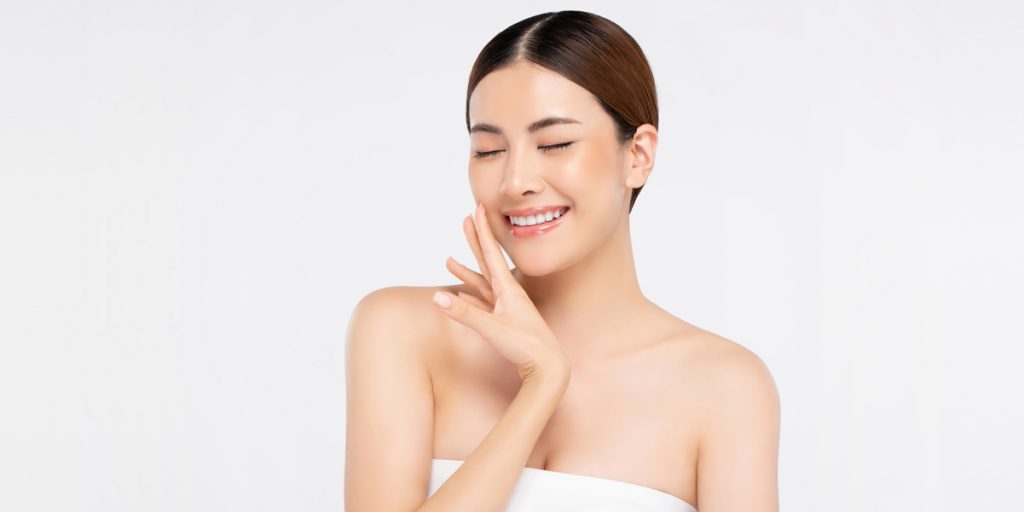 The multi-step skincare regimen used by Korean women is well known for producing extraordinarily smooth and bright skin. It is not unexpected that the current Korean fashion is cosmetics that have the appearance of glow-up skin.
Often, decorative cosmetics and a few makeup artists' skills won't suffice to produce the illusion of a healthy glow. Perhaps only those with young, healthy skin can take pride in their natural, healthy shine. As a general rule, specific cosmetic maintenance is also required in other situations.
Of course, half the battle is to get skin glow through facial skin care. To prevent potential redness, gently cleanse the skin with calming products (such as chamomile and tea tree oil) before putting on makeup.
The good news is that dryness and dull skin are transient, not enduring skin issues. In exchange for me handling the technicalities of appropriate care, you must consent to consume adequate water, exercise more, and put down your phone earlier in the evening.
Tips For Glowing Skin: Overview
Every woman aspires to have perfect glowing skin and lovely lips. You can emulate people blessed with good genes and a naturally attractive face, or you can follow wise advice and appear just as lovely.
Maintaining proper facial skin care is essential. Adherence to skin care practices is crucial for people to be genuinely effective. Skin washing is the most vital and must be done correctly and consistently.
Additionally, make a pleasant environment around you for a spa-like experience at home. Make your favorite beverage, light candles, and turn on soothing music. Ensure that nobody interrupts your spa treatments so you can unwind fully. With a bit of work, you can have clean, smooth skin that seems radiant from the inside. Take into account the following advice for flawless, glowing skin.
Skincare Modifications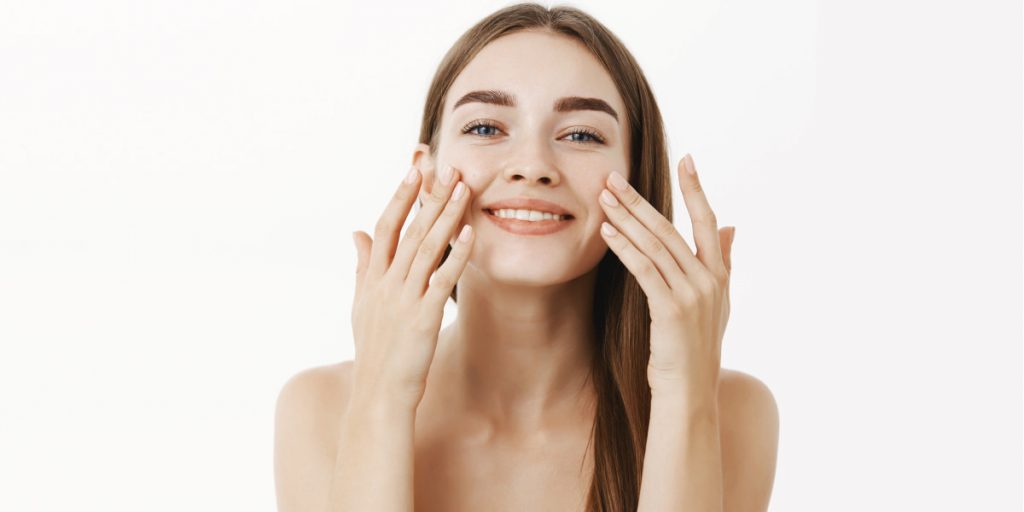 You should identify your skin type before you begin to make glowing skin.
Before going to bed, take care to remove your makeup. Despite the care components, decorative cosmetics are not intended to be used constantly;
Choose gentle foams and gels that maintain the skin's natural barrier during cleaning;
Scrubs and masks are essential. Exfoliation is vital to skincare, but the key is to avoid overdoing it. A decent frequency for oily skin is twice per week. Once a week is sufficient for combined and dry types to make glowing skin;
Avoid exposure to UV light, regardless of the season or the weather. You will avoid developing age spots, excessive texture, and wrinkles early;
Utilize cosmetics and skin care that are appropriate for your skin type.
Additionally, below are detailed guidelines for each type of skin that can help you achieve flawless skin.
Recommendations For Radiant Skin If You Have Dry Skin
Use creamy products that are rich and thick and have multiple hydrating components when you want to get skin glow;
Make sure to include a moisturizing serum in your nighttime routine because it will improve the effects of the cream and enable deeper penetration;
Use less abrasive products and more nourishing and moisturizing masks (you can even replace scrubs with alpha hydroxy acids);
Try adding a few drops of liquid highlighter to your moisturizer. You'll be able to swiftly get the effect of glow-up skin that you sorely lack.
Getting Radiant Skin If You Have Oily Skin
Use strong cleaners with utmost caution. They frequently irritate and have even worse issues, mainly if the composition contains alcohol;
Choose mild textures for primary care, such as quick-absorbing gels, light creams, and hydrating lotions. It will be fantastic if your daily moisturizer includes absorbent ingredients and zinc, which has an anti-inflammatory impact;
Because oily skin has a noticeable natural shine, you should use cream and liquid highlighters with caution to make glowing skin.
Receiving Glowing Skin If You Have Combined Skin
You should use non-foaming products (emulsions, kinds of milk, lotions) or items designed for dry skin for washing. They will guarantee that your cheeks and forehead won't be overly dry;
It is preferable to have two creams for care: one for dry areas and the other for places prone to oiliness. You can also use multiple masks to get skin glow;
Combination skin is more erratic in the summer, so it is best to avoid liquid highlighters and tonal foundations with shimmering components. Just dry textures on specific facial regions.
Makeup To Make Skin Glowing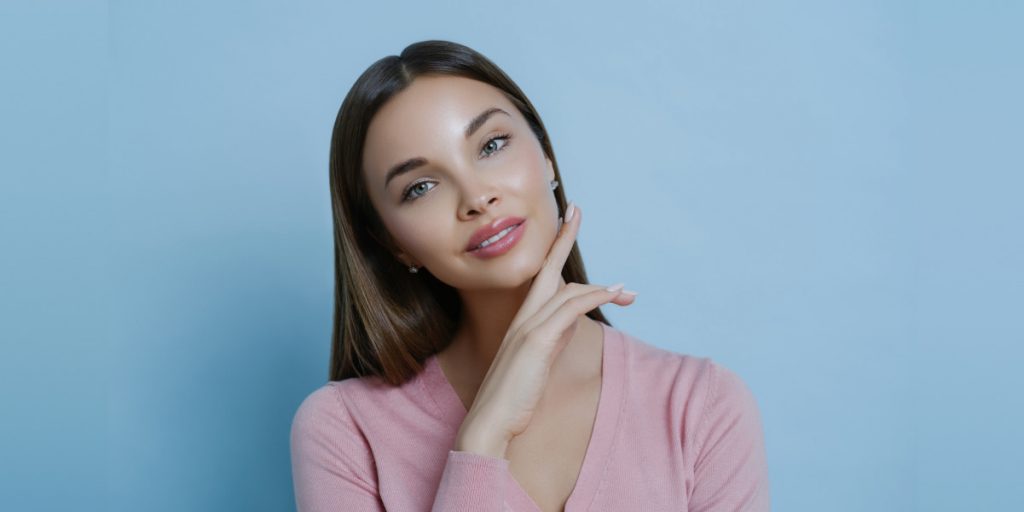 Glowing makeup first became popular in 2010. The Gucci makeup experts then decided to forgo the flawlessly matte skin in favor of creating makeup that gave the models' faces a dewy sheen. At the time, it was an audacious decision, but today, nearly every other lady opts for this type of makeup for a picture shoot. The skin seems young, healthy, and radiant due to the moisturizing action.
The appropriate texture selection is the key to such makeup. The skillful preparation of the skin for makeup is another crucial factor. Moderation is the secret to successful wet makeup.
Applying makeup in the following steps will result in beautiful skin. But don't forget about your facials, and don't limit your attention to makeup. If excessive amounts of cosmetics are applied to the skin without sufficient maintenance, the skin won't appear radiant.
Stage 1: Pre-care
Use a moisturizer that is appropriate for your skin type. Pay close attention to the region surrounding the lips and eyes to make glowing skin.
Stage 2: Getting Ready
Use a primer, depending on your skin's requirements, to solve issues like peeling or pore-pointing even "on the coast." Use a mattifying base locally if your skin is oily or mixed. Bases containing reflecting particles are excellent for dry and combined skin.
Stage 3: Use Foundation And Concealer
When feasible, choose light textures. The effect of a solid, unmoving mask does not work well with the skin's natural shine. Remove shine where it isn't needed with a light, translucent powder.
Stage 4: Add Color
Add some blush with shimmer and bronzer to get glow-up skin. A big powder brush adds a little color to make it look light and natural.
Stage 5: Utilize Highlighter
If you want to create the impression of freshness and bright illumination, pay attention to an intense but finely scattered or creamy version.
Diet Modifications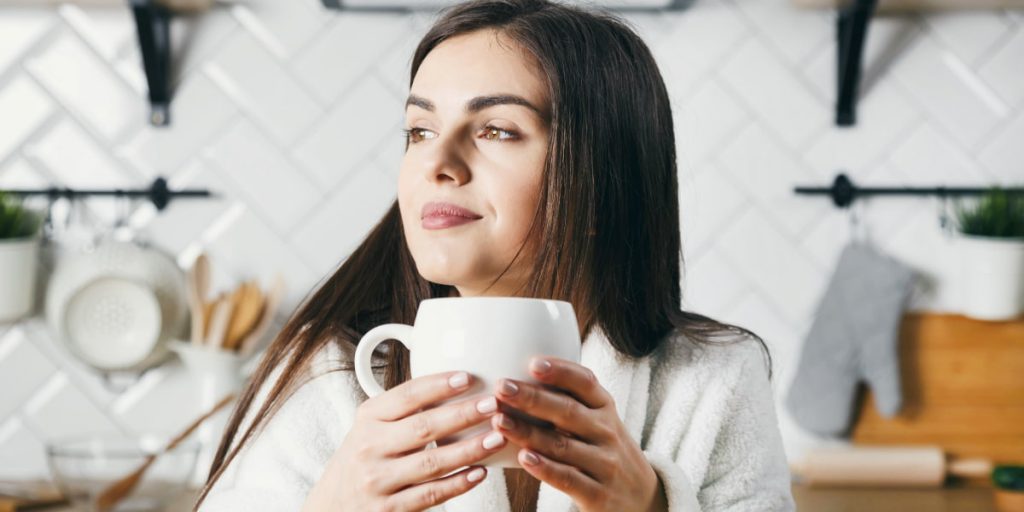 You can get the desired outcome in a reasonable amount of time by taking the proper care, as was discussed above. This approach comes with a particular diet that enables you to get the result of glow-up skin. After implementing all the suggestions for a week, you will see the first changes in this one.
1. Have Coffee In The Morning
If you enjoy this energizing beverage, keep drinking it after 14:00. Try switching to freshly squeezed juice. Although coffee isn't the best friend for glowing skin, your body has all morning to absorb the caffeine without wasting much of it. It is advisable to avoid drinking too much caffeine in the afternoon when metabolic processes are less active.
Mixtures of celery, apple, and spinach juices work best to uplift, stimulate lymphatic drainage, reduce puffiness, and enhance oxygen delivery to skin cells. However, any green drink will do in theory, so remember that tip for glowing skin.
2. Consume Nuts And Seeds
A minimum of one handful daily is recommended; flax seeds and walnuts are preferable. It is a reliable, good-for-you, and reasonably priced source of omega-3 fatty acids, crucial for the skin's ability to fend off environmental influences, particularly UV rays. Omega-3s also improve how your skin retains moisture, which is a beautiful side effect. A teaspoon of flax seeds and 6-7 nuts should be considered a handful.
3. Consume Avocado
This green fruit appears on every list of foods for a healthy lifestyle, which is understandable. To make glowing skin, it includes a significant amount of omega-3 fatty acids that nourish the body and promote overall health, directly impacting the face's color.
4. Ingest Seafood
Many of the health benefits of Mediterranean cuisine, particularly nutrient-dense, also apply to the skin on the face. The abundance of zinc, omega-3 fatty acids, and selenium is the cause. Salmon, oysters, and other shellfish are excellent options for skin glow.
5. Consume Acai, Goji Berries, Blueberries, And Raspberries
The antioxidant content of these berries aids in the fight against free radicals. As a result, achieving a clear and bright complexion is simple.
Lifestyle Modifications
To obtain glowing skin, you must alter your lifestyle in addition to your nutrition and skincare regimen. Your skin will look better with more modifications and the better care you provide your body. Pay heed to lifestyle-related advice as well.
1. Choose Appropriate Clothes To Get Skin Glow
Most likely, you are aware that various people have varied color preferences. As a result, certain hues are warmer and others colder. One works better with vibrant, intense hues, while the other is more pastel.
And if a woman, for instance, looks best in calm tones, her skin will appear "worn out" when she wears warm hues. A woman's skin will appear dull and pale and have a grey tint in pastel-colored clothing if she looks better in bright, saturated hues, even when this is not the case.
As a result, we must try to dress in suitable colors that are at least close to the face. A jacket, scarf, or jewelry in the perfect color might soften the effect if the dress or shirt is in less than perfect colors.
2. Consider Physical Activity
Only moderate physical activity is required to tone the body and make glowing skin. If your employment is sedentary, you prefer walking outside. Cycling outside the city on weekends is a perfect option. The rest is up to you. You have many options, including dancing, yoga, the gym, aerobics, and early running.
3. Receive Enough Sleep
Nutrition and comfortable, healthy sleep is equally vital for glow-up skin. No matter how you try to hide it, a persistent lack of sleep appears in the body and skin condition. Everyone has their downtime. Turning in before midnight and thoroughly ventilating the bedroom is preferable.
Bottom Line
Take good care of your skin; it will keep you looking young for a long time. As soon as you change your face care routine, way of life, and diet, your skin will start to look glowing.
FAQ
Is Healthy Skin Glowing?
Healthy skin glows, and getting that glow starts at the molecular level. Cellular regeneration is a crucial initial step in reducing environmental damage that prevents skin from looking bright, plump, and summer-ready.
What Beverage Makes Skin Glow?
Juice made from cucumber and spinach naturally moisturizes your skin, while the high fiber content aids in toxin removal. For radiant skin, drink a glass of this juice every day. Enjoy your beverage after adding the liquid to the drink.
Does Water Make Skin Look Younger?
Water consumption will also help your skin glow. Drinking enough water, which replenishes your skin and supplies vital nutrients to your skin cells, can also contribute to your healthy glow. This is in addition to spraying warm water on your face to open pores and cold water to seal pores.
What Causes The Skin To Shine In The First Place?
The two scientific causes of glowing skin are blood circulation and cell regeneration. The body's natural cell renewal process maintains the skin's smoothness. The environment makes it easier for light to reflect on the skin.