Published on September 28th, 2022
Last updated on January 25th, 2023
How To Make Your Eyes Look Bigger? Use These 12 Foolproof Methods
Estimated reading time:
9
minutes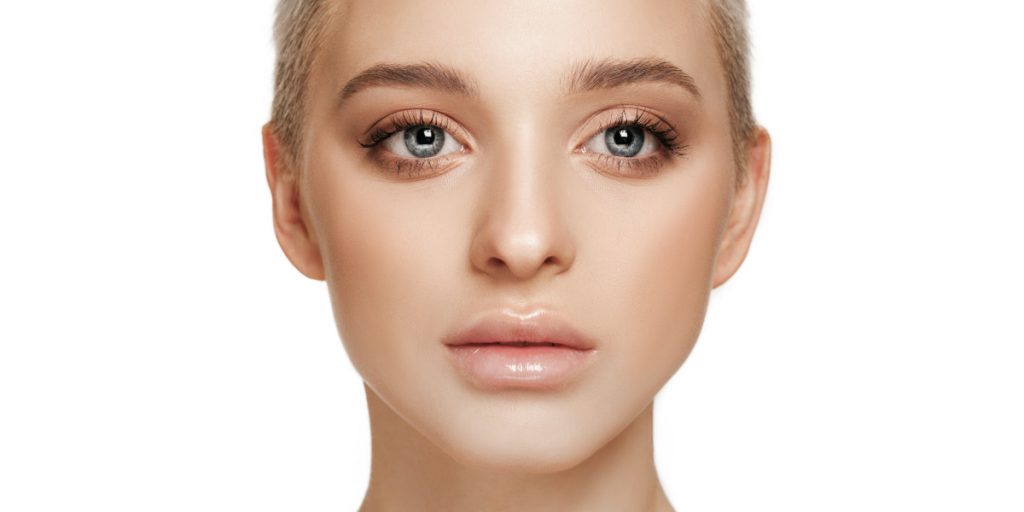 Some girls would like to make their eyes bigger. After all, large, open, shining eyes look healthy and full of life. However, not every woman is the owner of large eyes by nature. To make your eyes look bigger, you can use the following steps:
Proper skin care;
Apply artificial eyelashes to the corners of the eyes;
Apply highlighter on the brow bone;
Remove dark circles under the eyes;
Use suitable shading of shadows;
Apply brightening eyeshadow;
Creating a bright eye water line;
Use correct eyeliner;
Brighten the inner corners of the eyes;
Eyelash perm;
Eyeliner with thin lines;
Shaping the eyebrows.
Even though certain facial features are given to us by nature, we can use certain tricks to enlarge our eyes. If you have such trouble, I can suggest you use a few tricks to open them wide with more appropriate make-up and other techniques.
12 Foolproof Ways To Make Your Eyes Bigger
This article section will discuss various methods to help you visually enlarge your eyes. We should say that the right makeup and good face care products will make your eyes look bigger. Also, you have to make sure you get enough sleep at night. So, if you do not get enough sleep, dark circles can form under your eyes, leading to additional shadows and visual reduction of the eyes.
I have prepared an extensive list of tips to help you make your eyes look bigger. Let's look at our recommendations in more detail.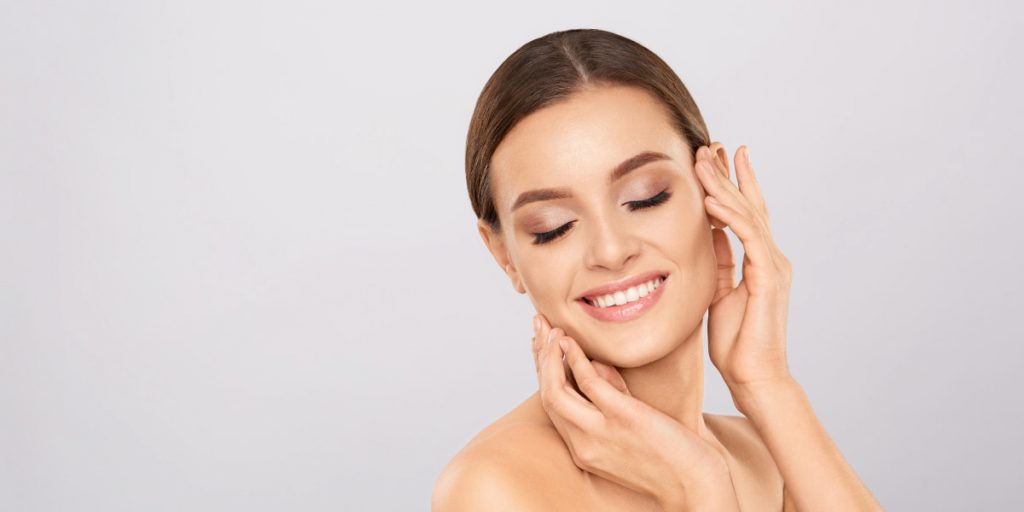 It would seem that makeup is the main thing that makes your eyes look bigger. However, it would be best if you started with proper skin care. It will help you with quality care products. Buy an eye cream and use special patches for the area around the eyes. All this will help you relieve puffiness, moisturize, and correct dark circles around the eyes. Special eye masks will help them become radiant and look open and cheerful. You can also find special patches under the eyes in skincare stores. Such patches can contain some essential substances such as hyaluronic acid, niacinamide, caffeine, and even probiotic extracts. These things remove puffiness from your eyes and spread to the surrounding area.
So, with the right skincare products, you can already make your eyes look a little bigger before you even start applying makeup.
2. Applying Artificial Eyelashes To The Eye Corners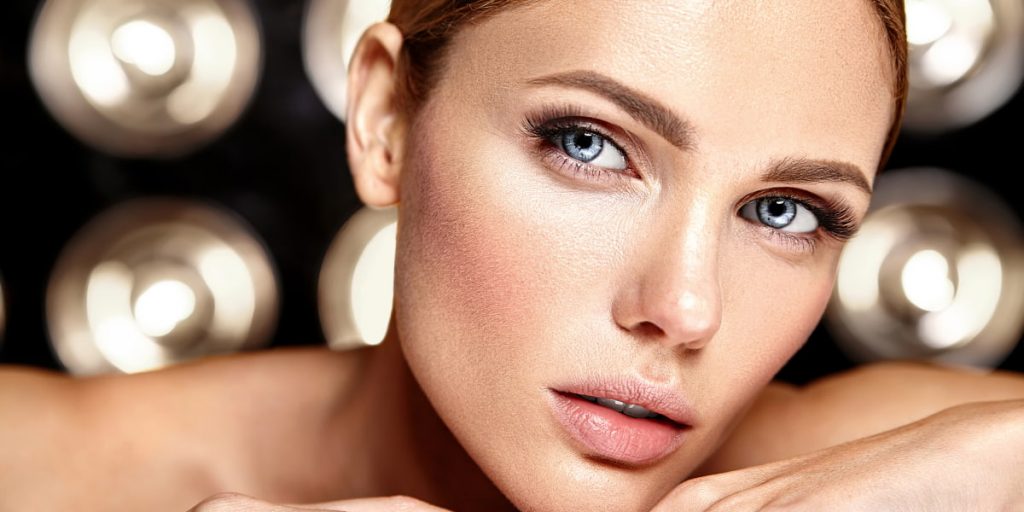 Makeup artists advise using this method to enlarge the eyes because of its effectiveness. So, if you like to put artificial eyelashes on your eyes, stick them only on the outer corners of your eyes. You can add them to the upper lash line and the lower one.
3. Applying Highlighter On The Brow Bone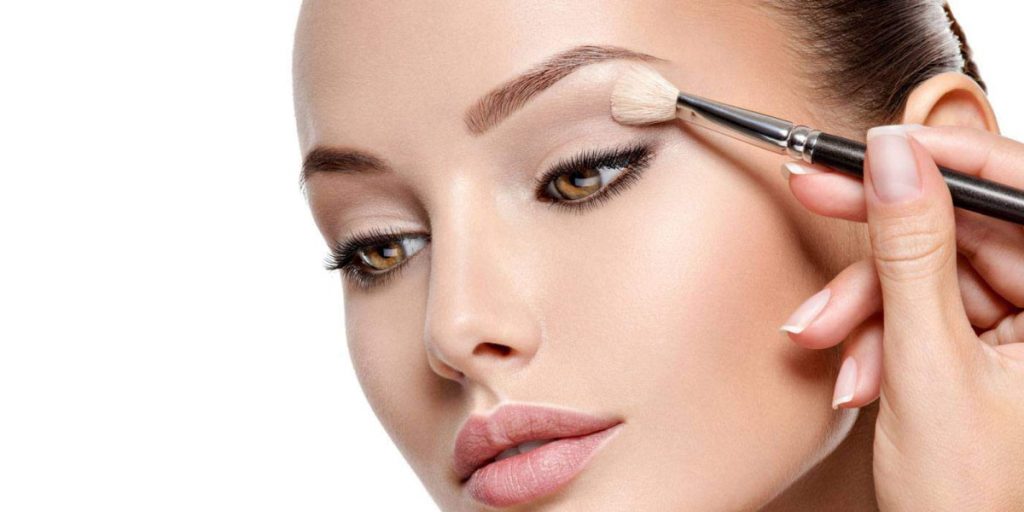 Apply cosmetics correctly to the eyebrows and brow ridges. It is also a good and effective method to make small eyes look bigger. Apply a little highlighter on the brow bone and get the desired result from visually enlarged eyes.
4. Remove Dark Circles Under The Eyes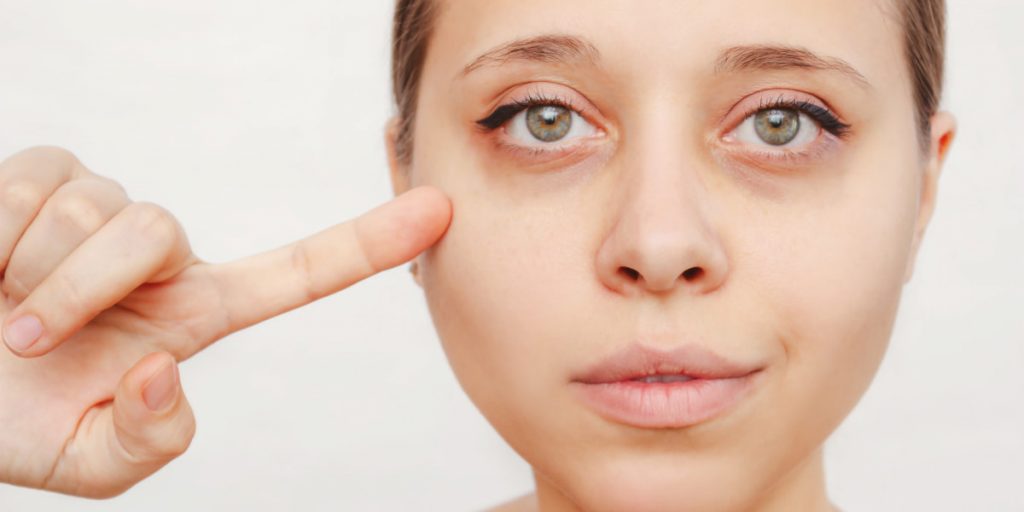 If you have dark circles under your eyes, this may reduce your eyes. To fix the situation, apply a small concealer to the area around the eyes, which will help them become brighter and more radiant. Experts advise applying concealer in the form of an inverted triangle. It is an excellent method to blend the concealer and make its presence less noticeable gently. Also, learn that you should take care to eliminate the cause of the appearance of dark circles under the eyes. Find out the reason for their appearance, which may be the lack of healthy and full sleep, problems with the cardiovascular system, or frequent stress. It is essential to eliminate the cause of dark circles, which will help your eyes look more open, healthy, and bigger.
5. Suitable Shading Of Shadows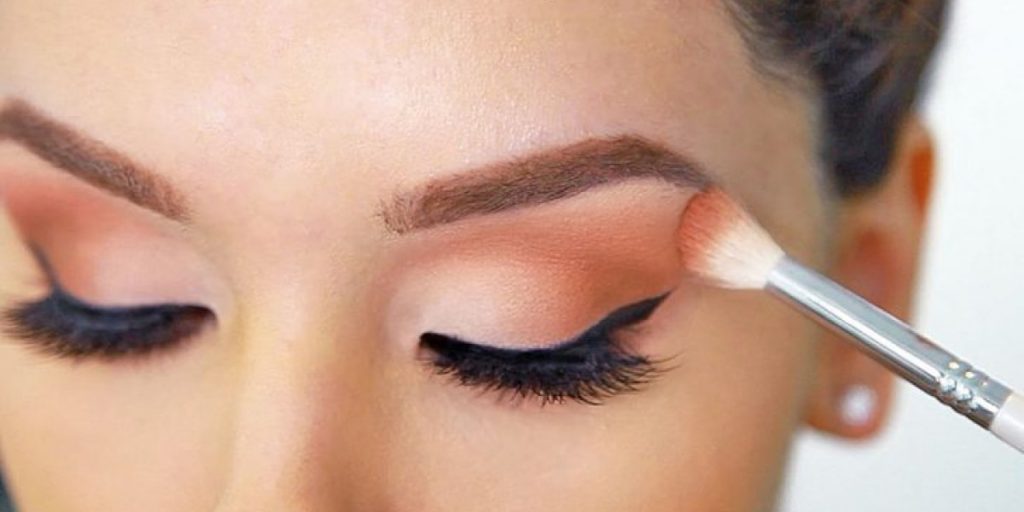 If you're putting eyeshadow on your eyelids, you need to know how to blend them properly to help make your eyes look bigger. Apply shadow as close to your brows as possible and blend thoroughly. It will help the space under your eyelids to open your eyes as much as possible.
6. Apply Brightening Eyeshadow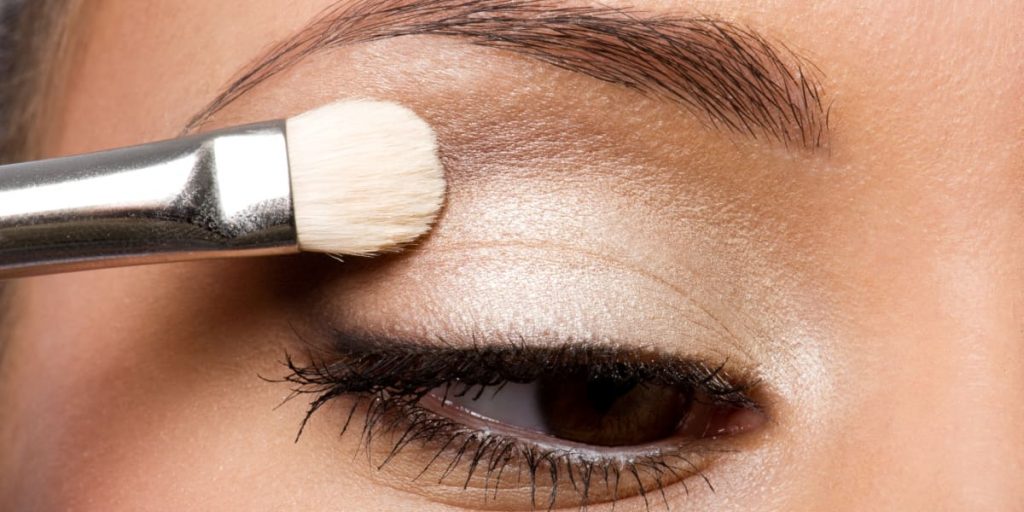 When applying eyeshadow, knowing which shades will help you achieve the desired effect is essential. The correct shades of shadows will significantly affect the visual size of your eyes. So, to enlarge your eyes, use shadows of light and medium tones. Avoid dark eyeshadow colors to avoid narrowing your eyes. When choosing shades, try using the following options:
Pastel;
Light shimmery;
Light brown.
7. Creating Bright Water Line Of The Eyes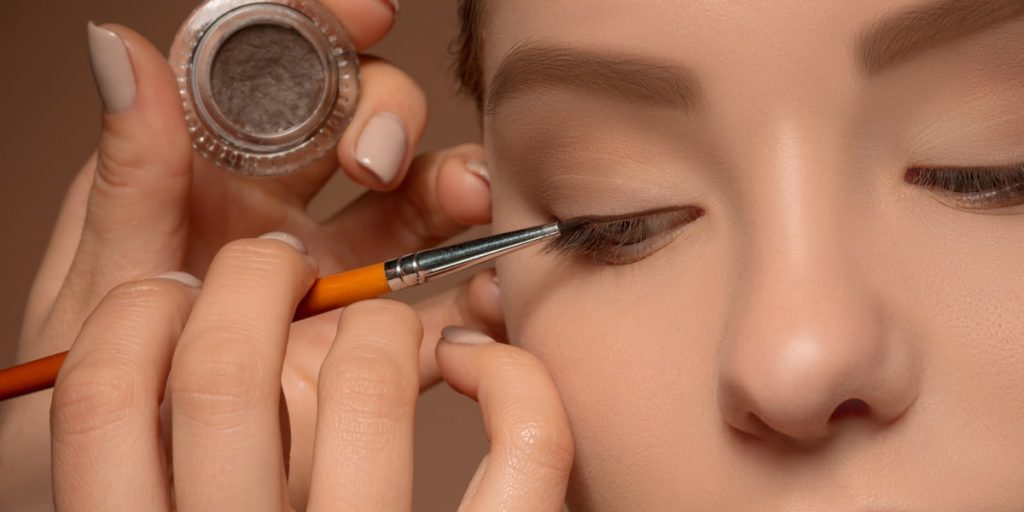 At this stage, I advise you to make your eyes look bigger with light-colored eyeliner. If you are used to using black or dark brown eyeliners, you should avoid them as they make your eyes look much smaller. It is better to use white and flesh-colored eyeliner. Also, try to line the eyes' waterline with a flesh-colored pencil.
8. Using Proper Eyeliner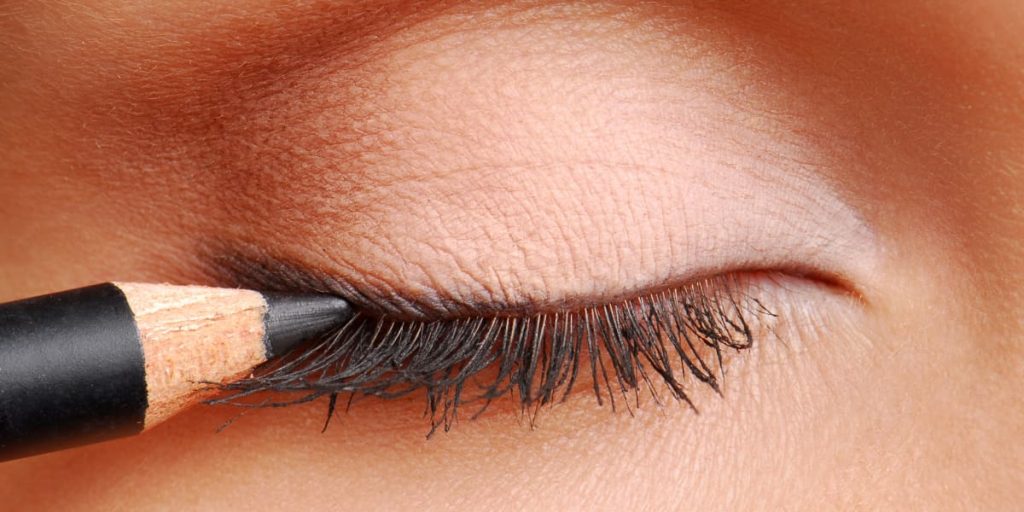 The stylists advise using shadows for eyeliner to give the greatest saturation to the lower eyelid. After applying the shadows, carefully blend them from the eye's middle to the side. It will give the eyes a gradient, and make them look bigger. Experts recommend avoiding dark tones of eye shadow altogether and opting for lighter tones. However, if you can't resist tinting your eyes with dark shades of eyeshadow, use colors like taupe and gray instead of black. So, you can make your eyes look bigger with the help of more light shades of eyeliner.
9. Brightening The Inner Corners Of The Eyes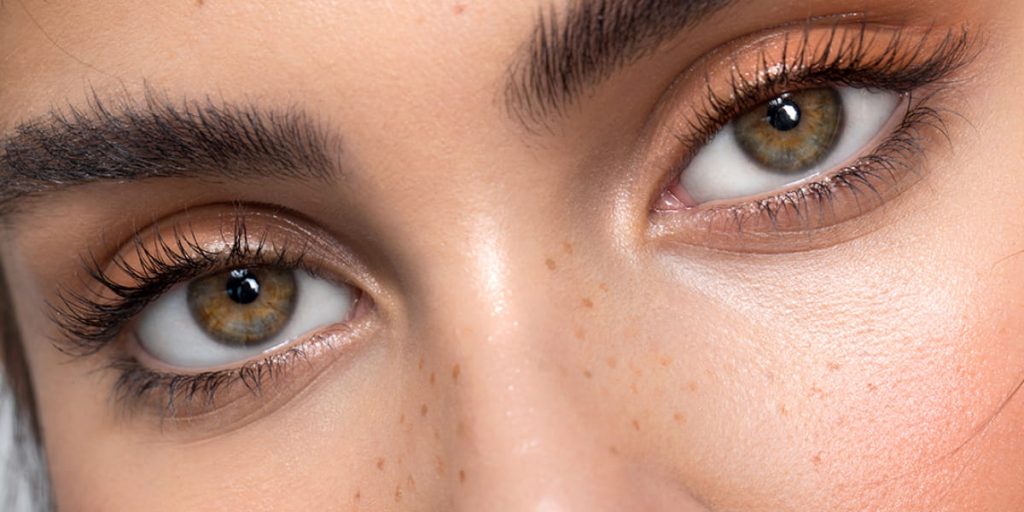 Add twinkling or light matte hues to your overhead arches. It will give your eyes brightness and radiance. Apply light and twinkling shades of eyeshadow to the inner part of the eye. Instead of eye shadow, you can apply a small amount of highlighter to the inner corner of the eye. This method will be one of the keys to the visual enlargement of your beautiful eyes.
10. Eyelash Perm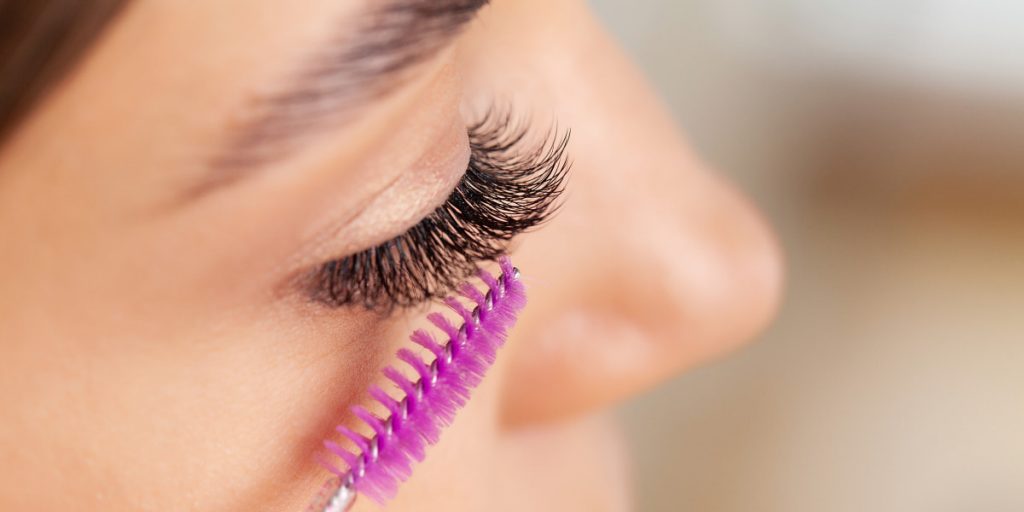 Eyelash curling also largely determines the visual size of your eyes. The correct eye curling method will work well for your problem. If you have fairly straight lashes, curl them with the special tools which you can find in a beauty story. Then apply mascara with a curling effect. Curl and apply mascara to both upper and lower lashes.
11. Eyeliner With Thin Lines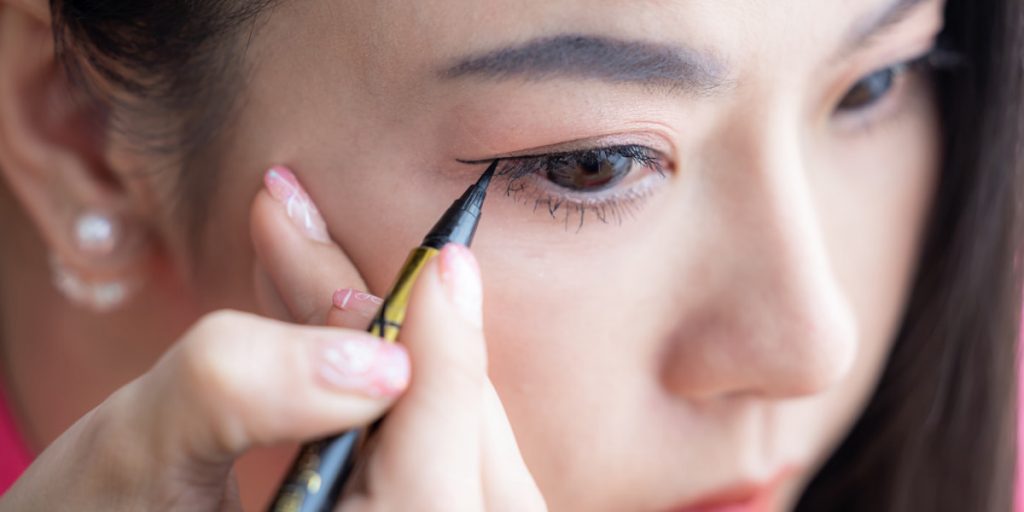 Another step to make your eyes look bigger is eliminating the thick lines with eyeliner. The best option is to make your eyelids shine using very thin lines, which can be done with a light pencil or liquid eyeliner.
12. Shaping The Eyebrows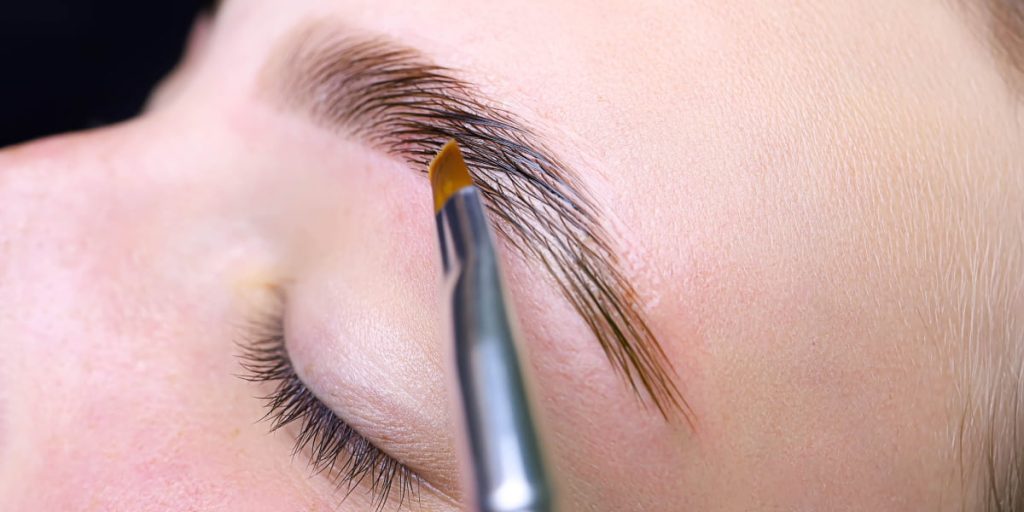 When creating the shape of the eyebrows, give preference to the arched shape. Also, try laminating your eyebrows or use a special gel for styling them. It will help your brows stay raised most of the time.
Bottom Line
Summing up our article, it must be said that even though your eyes may not be as big as you want by nature, there are ways to enlarge them visually. You can make each eye bigger with more appropriate make-up. But one of the essential things to remember is that your eyes may appear small to you due to tired eyes and bags underneath them. Taking care of your health is the first thing you need to do. After all, if you haven't had enough sleep before, but in the future, add a couple of hours of sleep at night, you are guaranteed to get visual bigger eyes.
FAQ
How To Make Your Eyes Look Bigger?
You can use special patches and creams for skin care around the eyes to make your eyes more visually. They will remove swelling and dark circles that your eyes have already increased. Also, avoid black eyeliner and overlapping the shadows of dark shades. Choosing light shades for cosmetics is the right path for increased visual eyes.
How To Make Small Eyes Bigger Without Makeup?
You can try several other ways if you do not want to use cosmetics to enlarge your eyes. One of them is the combining of eyebrows using a dry toothbrush. This method will instantly tighten your eyes and make them a little large.
Can An Eye Massage Make Your Eyes Bigger?
Yes, specific massage techniques can help your eyes become a little bigger. There is no magic here. Simple microcirculation and lymphatic drainage help relieve swelling in the eye area, making them more open.
Is It Possible To Apply Eyeliner Around Small Eyes?
Some makeup artists said that if you have small eyes, you should not use eye eyeliner. However, at the moment, such a remark has been refuted. You have to choose the right color for your eyeliner. So, to make your eyes bigger, use white or pearl eyeliner, which must be applied to the lower waterline.