Published on August 2nd, 2022
Last updated on January 25th, 2023
How To Use A Facial Steamer At Home In A Proper Way: 5 Steps
Estimated reading time:
6
minutes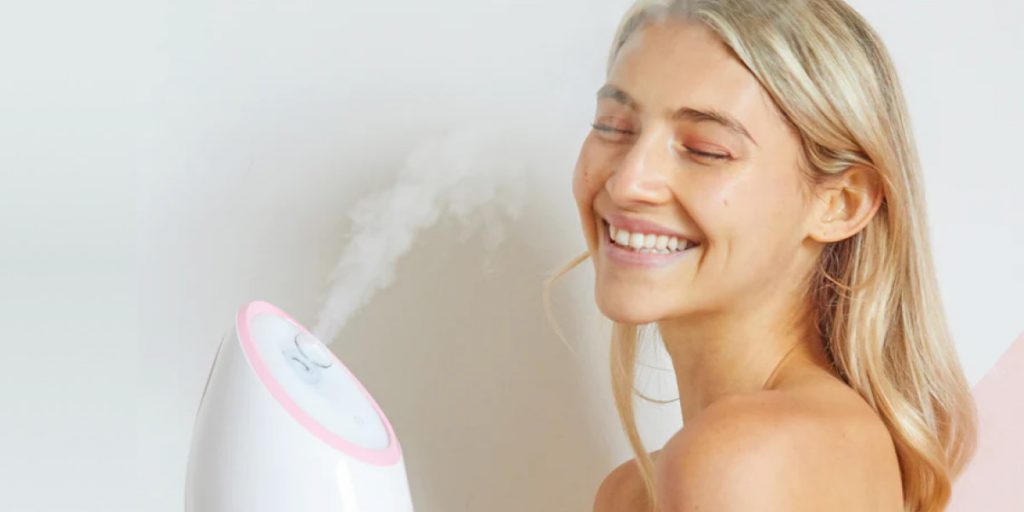 The facial steamer quickly gained popularity, and now almost every woman has it. It is an excellent opportunity to replace the spa with a face steamer at home. To do this, you need:
Clean your skin and turn on the steamer. It steams your skin, and it becomes soft;
Wait until your face starts to sweat, which helps open the pores. The steam penetrates even more profoundly when they are open and removes all the dirt. Also, when your face is steamed, the black spots narrow due to the moisture and softness of the skin.
Over time, they will disappear altogether. You can add different herbs or essential oils to get the effect faster. It is one of the face steamer benefits. For this, you need to do everything the same. Only you need to load your instrument with distilled water and add herbs to it.
Benefits Of Facial Steaming At Home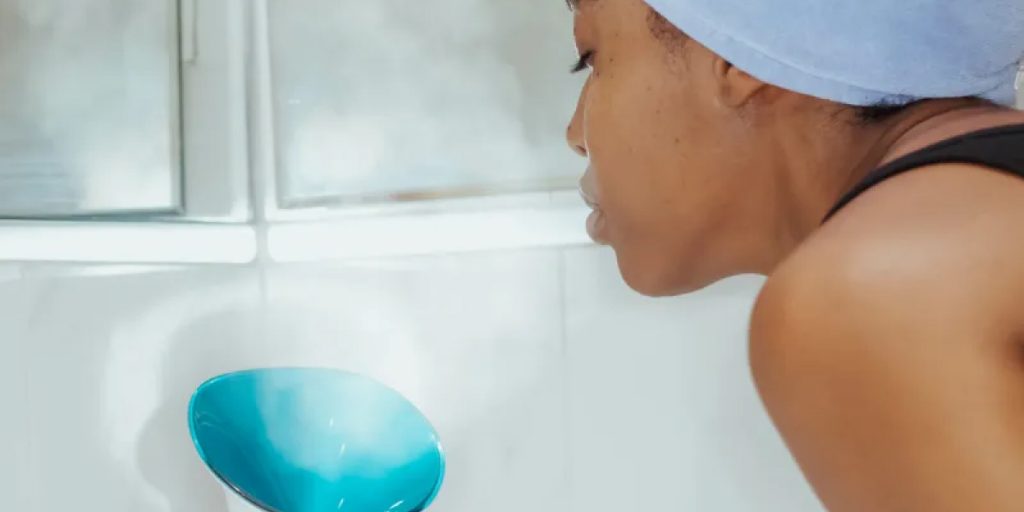 A facial steamer is not only about relaxation and pleasant sensations. It has many other face steamer benefits, namely:
1. Deep Face Cleaning
During steaming, the skin of the face goes into a calm state, and the steam has the ability to penetrate deeper inside. It is how your skin is cleansed, and pores are narrowed through deep penetration, which removes bacteria and dead skin cells. Also, if you have a rash, this process will deal with it too.
2. Improves Blood Circulation
Sometimes, even with proper care and sufficient water in your body, you may have a swollen face. It means that you need to improve blood circulation. With that, you need a facial steamer machine. It saturates your skin with oxygen thanks to steam, which helps dilate blood vessels. It is how your lymph accelerates, and your face becomes toned.
3. Removes Acne
The steam penetrates your skin so well that it can bring all subcutaneous acne to the top. It will clean the face of all debris and bring out all the rashes hiding on top. And after that, they will disappear.
4. Reduces Face Skin Oiliness
The next benefit is how to use a facial steamer to reduce sebum. Precisely sebum provokes black spots and rashes, but if you steam your face regularly, the oiliness of your skin will noticeably decrease.
5. Cosmetic Products Work Better After Facial Steaming
After using the steam, your face has been thoroughly cleansed. It means that all cosmetics you will apply at the next stage of your care will work better because they penetrate deeper through open pores.
6. It's Relaxing
The advantage of this tool at home is that you can use the face steamer anytime. It will be enough to steam your face when you want to relax. It brings pleasure and ease.
7. Increases Collagen
The steam saturates your face with oxygen and then begins to produce collagen. It will give you the effect of young and glowing facial skin.
8. Ensure Good Hydration
It is perfect for dry skin. Steaming can moisturize the skin and give it a natural glow.
As you can see, the facial steamer machine has many benefits and a good effect on the skin of the face. And if you add herbs to it, the desired result will be even faster.
How To Use A Facial Steamer?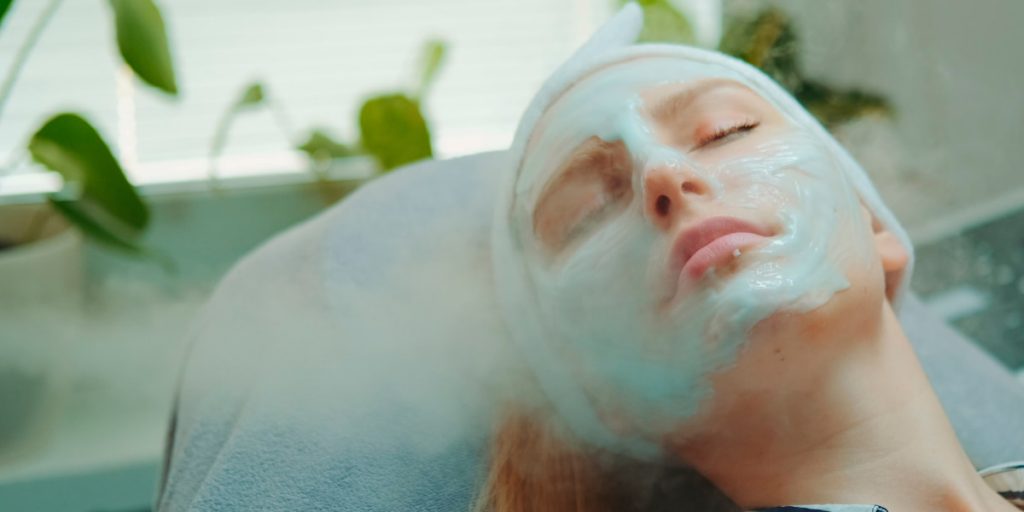 A face steamer has enough advantages. However, for this, you need to know how to use this steamer correctly. Because if you use it not according to the instructions, not very good consequences await you. So, follow the next points:
Step 1: Wash Your Face And Cleanse
First, you must wash your face with warm water and remove the surface layer of dirt. If you have cosmetics, wipe them off with micellar water and cleaning products. Before steaming, the face must be clean.
Step 2: Exfoliate Your Skin
For a better effect of cleaning the skin, you still need to go through the exfoliation stage because you need to remove dead cells from your face. Additionally, it will make your skin smooth.
Step 3: Distill The Water Into A Steamer
You must be sure how and water you use in your facial steamer. Water must be clean. So, it is better to distil it because tap water, in most cases, is dirty and can further contaminate your skin.
Step 4: Steam Your Face
When the steam starts to come out, direct it towards your face and relax. If necessary, you can control the temperature. The steam should fall evenly on the whole look. Do it for a couple of minutes. Some facial steamer machines may turn off automatically, but if yours does not, do not do this for too long.
Step 5: Moisturize The Skin
Apply something light for consistency, or it can be your regular skin care complex. After steaming, the products penetrate deeper into your skin and get a fresh look.
How Long Should You Use A Facial Steamer?
It was a step-by-step plan for using a face steamer properly. You have already understood that it has many benefits and a good effect if you use it correctly. The main thing is not to do it very often (about 1-2 times a week) and fill it with clean water.
In most cases, the instructions indicate the exact amount of time for steaming. But if nothing is shown there, do it within 10 minutes. But this time is not suitable for everyone. If your skin suddenly began to react to the steam, and you felt itching and noticed redness, then it is better to stop the process and consult a specialist for advice. Maybe the face steamer is not acceptable for your skin type, and it will not have benefits for you.
FAQ
Can I Steam My Face Every Day?
No, overdoing this procedure will have harmful consequences. Your pores won't have enough time to close, and your face will get dirty faster.
Can I Exfoliate My Face After Using Facial Steamer?
Yes, exfoliation is perfect for your skin, especially after steaming. Apply scrub to your face and clean it from dead cells. The condition of your skin will be even better.
Can I Use Tap Water In My Face Steamer?
It is better not to do this because the tap water is dirty and contains bacteria. So, distil water to have a clean face.
Should I Was My Face After Facial Steaming?
Yes, wash your face with warm water and dry with a towel (or paper towels). After that, you can apply a moisturizing cream. And it is better to do it after every steaming.