Published on November 12th, 2022
Last updated on January 24th, 2023
How To Dye Gray Hair: Universal Guide
Estimated reading time:
12
minutes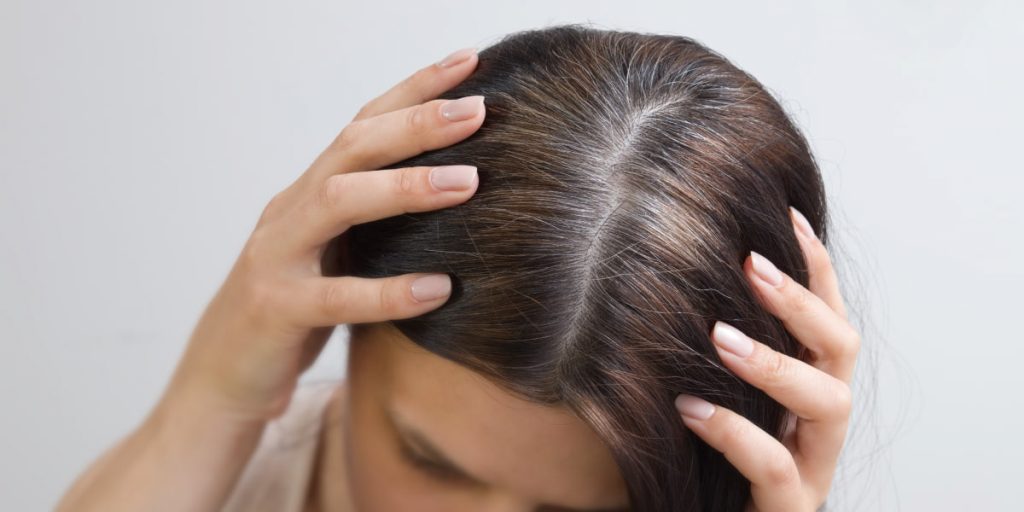 As we age, our hair loses pigment and turns gray, and this process is entirely natural. For some, it may be a gradual process that happens over time. For others, the change may be more sudden and disturbing, so that the question on how to dye gray hair arises by itself. Naturalness is becoming a dominant trend, and for many women, gray hair is no longer an issue. However, it is quite possible to get their color back if desired.
Fortunately, there are many ways to color white hair to make it look its best. In this guide, we will discuss the different methods of tinting gray hair and give tips on getting the desired results. So if you're looking for a new color or want to cover up your gray hair, read on to learn about how you can dye gray hair.
Gray Hair: Nuances In Coloring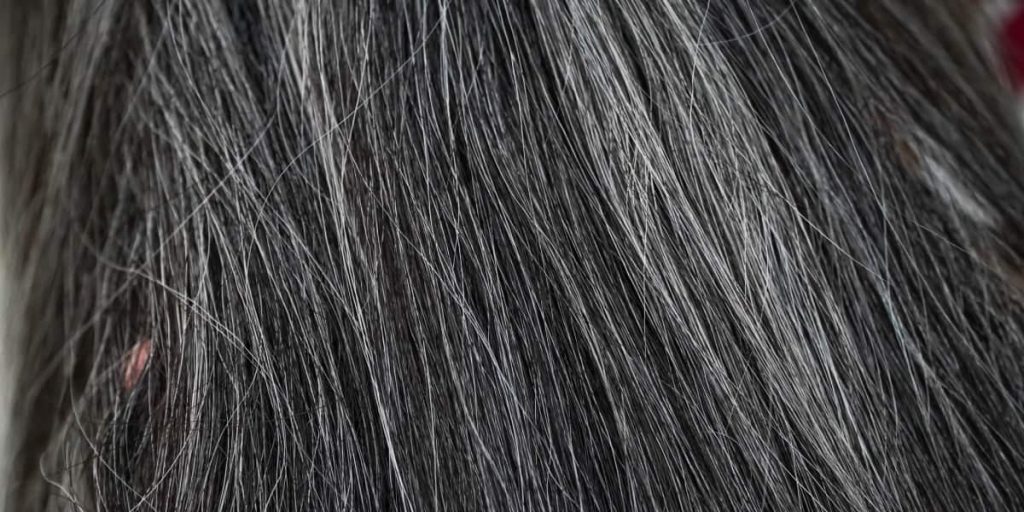 Before you know the best ways to color gray hair, you need to eliminate unpleasant surprises. To do this, coloring should be carried out according to all the rules. At the same time, it is essential to understand why hair turns gray and how its structure can change with age.
Unique pigments are responsible for the natural color of the hair. Over time they are produced less and less in the body, and the hair acquires a grayish shade. Due to the absence of color pigments, the hair fiber becomes porous and quite thick.
Thus, gray hair has peculiarities of structure, and this should be taken into account when coloring.
It is believed that porous, pigmentless hair is best dyed with permanent (and ammonia-based) dyes.
What Is The Best Color For Dying Hair White?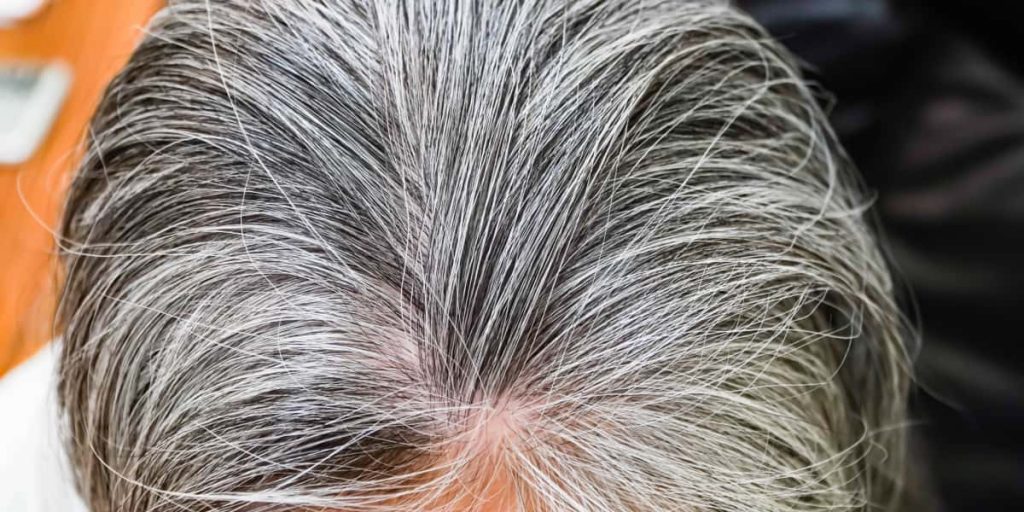 Many people think gray hair is the perfect base for dyeing any color because the hair is light, and it seems that any color will fit it. But it is not the case. For example, it is better to dye gray hair in shades of blonde with professional colorists; otherwise, there is a high risk of getting a purple or green tint on the locks.
So what is the best color for dying hair white? For dyeing at home, it is better to choose soft natural shades – such as chestnut or dark brown.
Tip: Always keep your skin tone, eye color, and age in mind when choosing a shade. Do not choose very bright and saturated colors to avoid a noticeable contrast with the root area as the hair grows. Remember that some dyes can visually age you by emphasizing wrinkles.
How To Choose The Type Of Dye For Gray Hair?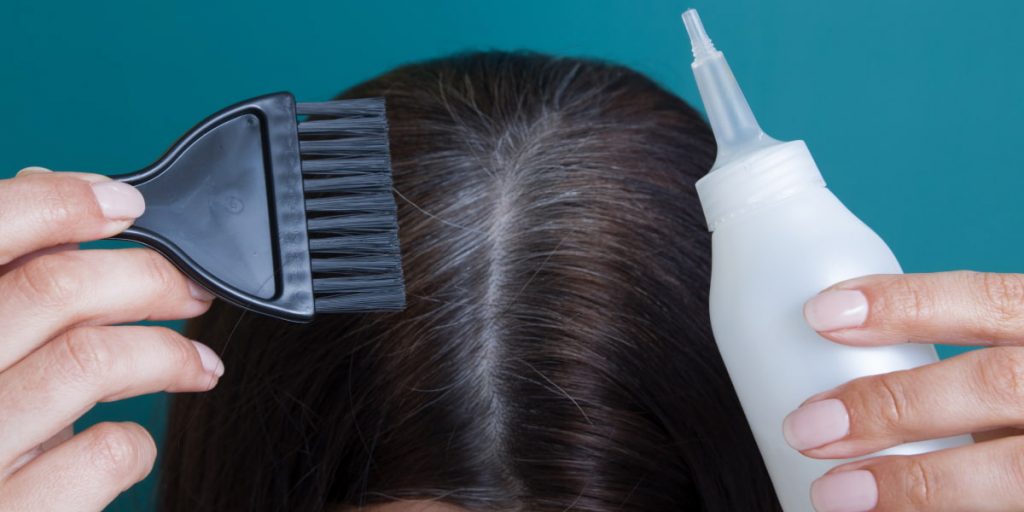 Of course, you need to know what paint you will use to color your hair at home. Let's talk about the types of dyes suitable for coloring gray hair.
1. Permanent Dye With Ammonia For Gray Hair
It is this option, according to many experts, that is the most suitable for coloring grays. The cuticle's scales are lifted thanks to ammonia, and the pigment freely penetrates into the hair shaft, filling the structural voids. Even porous "aged" hair acquires a rich color that does not fade for long. This type of dye covers graying by 100%, and the mask, after dyeing, takes care of the hair after the procedure.
And, of course, this type of color has a great variety of palettes that allows you to choose a natural shade in harmony with your color type.
2. Toning Gray Hair
Toning is suitable for masking a small percentage of gray hair. The procedure will also help those who have already dyed their locks but want to update the shade, avoiding the recoloring with ammonia dyes.
3. Temporary Colors For Gray Hair
Growing gray roots do not look very neat, so coloring white hair at the roots is a procedure that will have to be resorted to from time to time. You can use special washed-out masking agents between full coloring sessions.
Most often, such dyes are available as sprays. The product is sprayed on the roots from a short distance, and the gray hair instantly gets the desired shade. In addition, this method of white-colored hair instantly dries and does not stain clothes, and the hair lasts until the first wash. Thanks to the convenient format, the spray is convenient to use at home and on the road.
The owners of gray hair are not limited in colorism only to the issue of covering the treacherous gray hair. It is necessary to consider that they can look differently on gray and pigmented hair. There is no contraindication for experimenting with temporary washed-out colors of different shades.
Preparing Gray Hair For Coloring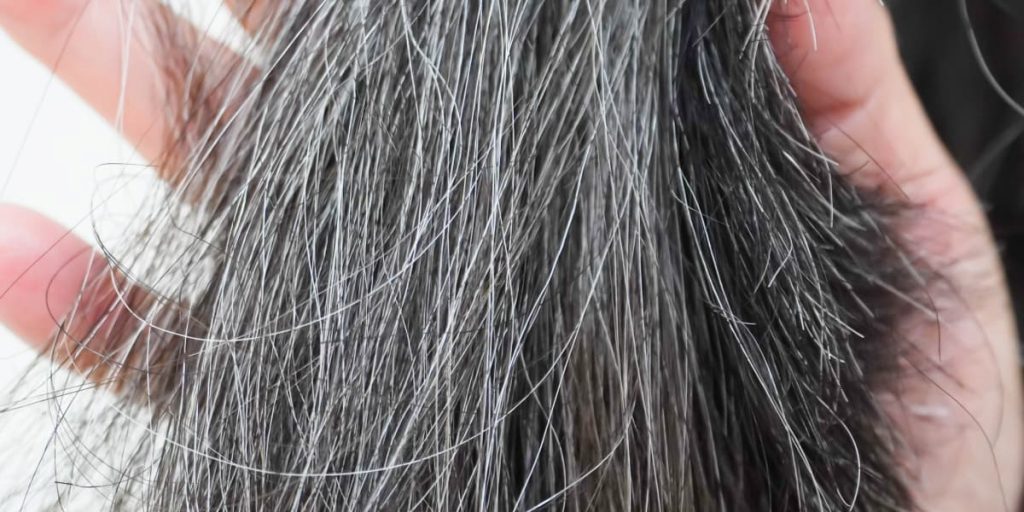 That's right; grays need to be prepared for coloring. Below I'll tell you what treatments will help your hair get the most beautiful shade possible.
1. Etching (Mordonsage)
The scales of gray hair are so tightly flattened that they keep the pigment from getting into the cortex, where it can stay in place. The mordonsage technique lifts the cuticle scales and softens the thick gray hair. An oxidizing agent is used for this purpose. It is applied to white hair before doing the colored procedure. The oxidant can be in different concentrations depending on the structure of the hair. Usually, 3% or 6% is used.
To soften the hair, it is sufficient to hold the oxidant on the strands for about 10-15 minutes immediately before dyeing.
2. Pre-pigmentation
Pre-pigmentation is especially important for those with a large percentage of gray hair. Its task is to fill the hair with pigment and achieve a homogeneous shade. For the white hair dye to lie evenly and without spots, the procedure of pre-pigmentation is carried out.
What Is The Best Way To Color Gray Hair At Home?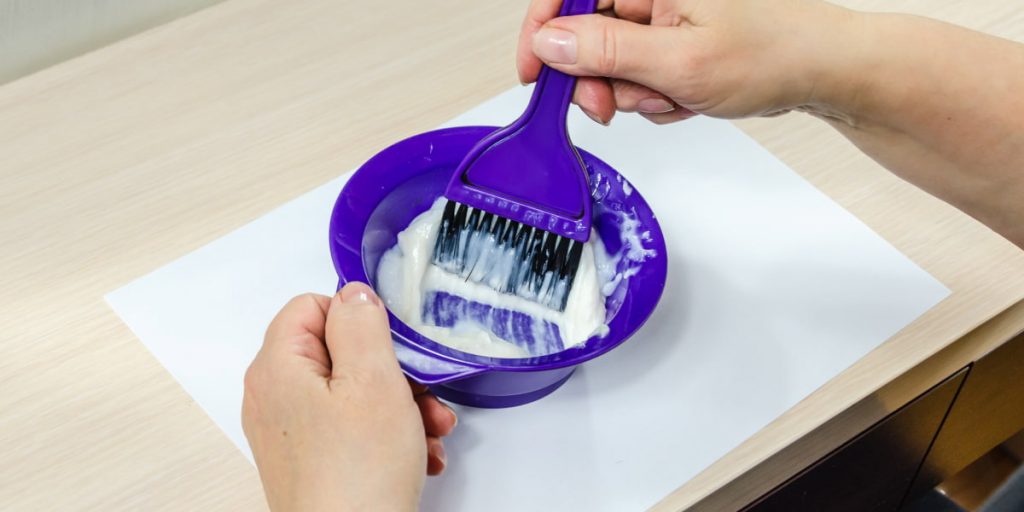 Color white hair is not much different in the algorithm of actions from the usual coloring.
Forty-eight hours before the planned procedure, test the dye on a small area of your skin. If there is no adverse reaction, you can safely start dyeing;
Protect your skin and clothing from the paint: put an old t-shirt/towel over your shoulders and wear gloves;
Following the instructions on the package, mix the developer and paint in a plastic or glass container (metal is not suitable, as metal can cause a chemical reaction);
Carefully brush the hair and separate it into several parts. Use hair clips to remove the parts you are not working with yet;
Start from the roots, moving with careful brush strokes to the tips. The hair at the forehead and the temporal part is the thinnest, so color the white hair in this area last;
Massage your hair with your fingers for more even distribution;
Sustain the dye on the hair for the time specified in the instructions, and then rinse it off thoroughly with lukewarm water;
Apply the leave-in conditioner on wet hair for 3-5 minutes.
These instructions generally answer the question of how to dye white hair at home. Only a professional colorist can tell you about the need for preliminary procedures, such as pre-pigmentation and mordonsage.
Fashionable Coloring Gray Hair Techniques: Late 2022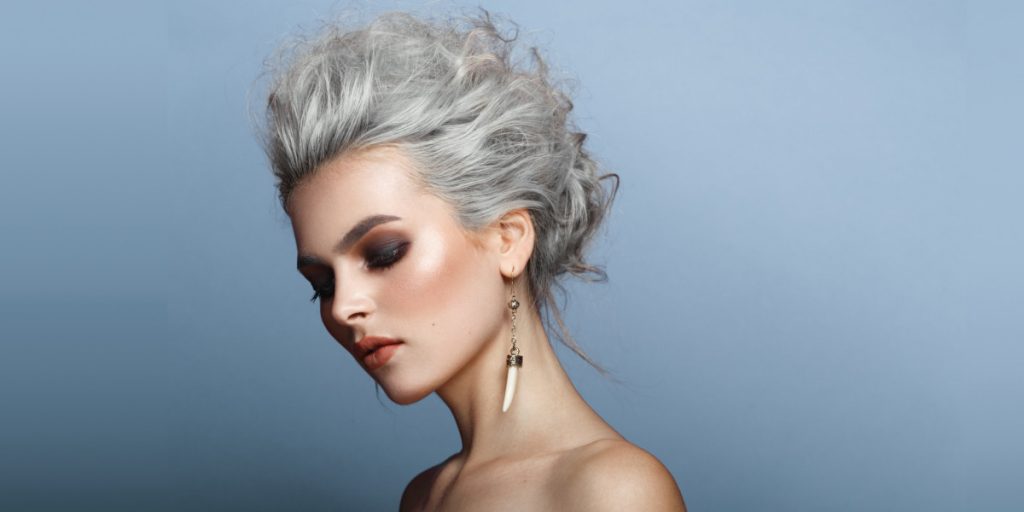 Of course, everyone wants to look stylish and beautiful. This year's trends in colorism also apply to the coloring of gray hair. Let's take a look at the main gray hair coloring techniques that are trending this year.
1. Classic Single-Color Hair Dyeing
Complete coloring is usually done using a color as close as possible to the given color from nature. It is the most proven method of choice for white-colored hair. It is the best solution to hide the age-related changes in the form of gray hair, and, of course, it is easy because you can dye your hair in one color by yourself.
If you want to change the image, then the gray hair coloring opens up a wide field for experimenting with new shades. Find a new original color and see if it suits you; help online services for color matching.
When choosing a color, remember your color type so that your hair fits your color type perfectly. Observance of simple rules of combination of colors guarantees overall harmony of the image.
2. Classic Melting
The technique of melting perfectly masks the gray hair. The maximum efficiency of this technique will work if the percentage of white hair is not higher than 50. And in other cases, it is recommended to choose the full coloration in one color.
The optimal solution is frequent melting, hiding unwanted white hair, and giving the hair a new shade without completely dying.
3. Air Touch
If the percentage of gray hair is low, the air touch technique using ashy shades will be just proper. Smooth transitions between shadows make the native gray color an organic part of the noble palette. Therefore, think that gray or white hair color is not bad because it will become a noble color with the right coloring.
4. Shatouche
Partial coloring techniques are used on gray hair without indenting from the roots. To achieve a beautiful gradient between the darker crown and the lighter ends, colorists play with the saturation of shades. At the roots, they use brighter shades, gradually reducing the intensity as you get closer to the tips.
5. Balayage
This technique in light colors will successfully transform gray locks. Balayage is suitable for hair with an average percentage of gray. Golden strands of hair will change the image winningly, adding freshness to it.
Dying Gray Hair Step-by-step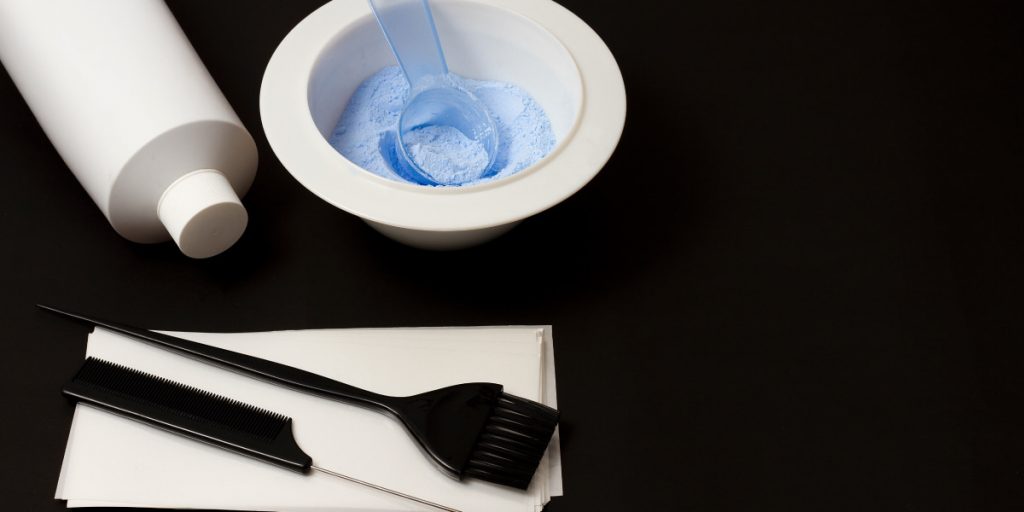 Let's now move on to the process of dyeing your hair white:
1. Choose A Coloring Compound
You need to choose the coloring compound based on the structure of your hair, its length, as well as the desired result.
2. Read The Instructions
Be sure to read the instructions before you start. It is essential because each tool has its peculiarities that you need to consider. For example, one type of dye should be kept on the hair for 10 minutes, and another should be supported for up to 5 minutes.
3. Prepare In Advance The Workplace And All Necessary Tools
To avoid getting your clothes and furniture dirty, prepare everything you need in advance: an old T-shirt that can be thrown away, gloves, and a towel to catch paint drops. Do not forget the bowl for mixing the materials and the brush with which you will dye your white hair.
4. Apply The Dye To Dry, Unwashed Hair
It is better to dye dirty hair to get a more intense and lasting color. If you are dyeing your hair for the first time, or if you doubt the result, it is better to do a test on the skin. For this purpose, apply some dye 24 hours before use on your elbow bend or behind your ear.
5. Follow The Instructions
Be sure to follow the instructions that come with the dye strictly. After the specified time, rinse off the dyeing compound with lukewarm water. Please do not overdo it with time, as this can lead to undesirable consequences.
6. Take Care Of Your Hair After Dyeing
After coloring, take care of your hair as thoroughly as possible so that the color lasts as long as possible. Color white hair correctly, and you will forget the problem of gray hair for a long time! Use shampoo and conditioner for colored hair, try to avoid exposure to sunlight, and do not wash your hair too often.
But this option is only suitable if you dye your hair one color. If you are not a professional, you should go to a professional for more complicated techniques (like shatouche, balayage, and others).
How To Dye Gray Hair Without Dyes?
The choice of natural folk remedies for dyeing white hair is understandable. After all, it seems that the more natural means, the better. The natural dyes can be distinguished from basma and henna.
The main advantage of both means is the natural composition. Dye powders are obtained by grinding certain plants. The basis of henna is the lower leaves of the Lawsonia inermis. The dried mixture comes out unsightly green but allows dyeing the hair red, red, golden, or brown tones.
Basma is a product of processing Indigofera (a member of the legume family). The gray-green substance is rarely used in its pure form because, after it, the hair begins to turn green or blue. Usually, basma is combined with henna to get dark and persistent tones.
The specific shade and saturation depend on the proportions, the initial color of the curls, the amount of gray, and the coloring technology.
Pros And Cons Of Natural Dyes
Natural dyes have many advantages associated with their natural composition for white-colored hair:
have a beneficial effect on the structure of hair;
nourish, strengthen curls;
accelerate the growth of strands;
stop their loss;
normalize the sebaceous glands;
make hair smooth and shiny;
inexpensive;
easy to use;
sold everywhere.
However, no matter how much you think this is the best way to color gray hair, you shouldn't rely solely on the positives of coloring with natural dyes. Here are the disadvantages of these dyes:
Frequent dyeing can cause damage: severely dry out the hair and make the ends split;
Although the gentle composition can cause individual allergic reactions: redness, itching, swelling (need to conduct an allergic test);
Dyed hair often burns out in the sun; therefore, thermal protection is mandatory;
Natural dyes have a specific smell that stays on the hair for some time;
Some girls complain that it is challenging to wash grass particles out of their curls;
The use of henna and basma is limited by some contraindications.
Bottom Line
So there you have it, our complete guide on how to dye gray hair. I hope this article was helpful and that you will be able to achieve the perfect color for your needs.
FAQ
How To Dye White Hair?
You can color your white or gray hair with various dyes, including natural ones such as henna and basma. However, it is essential to follow the instructions carefully and take care of your hair after coloring so that the color lasts as long as possible.
Which Is Better For Hair Coloring
–
Henna Or Basma?
Both henna and basma have their advantages and disadvantages. Henna is more affordable and less likely to cause allergic reactions, while basma is more effective in coloring gray hair. Ultimately, your best option will depend on your individual needs and preferences.
Can I Colour My Hair With Dyes If I Am Pregnant?
It is generally not recommended to color your hair with dyes during pregnancy, as there is a risk of harming the baby. If you absolutely must color your hair, it is best to consult your doctor first.
Is It Challenging To Perform Complex Coloring Techniques On Your Own?
If you are coloring your hair for the first time, it is best to stick to simple techniques such as root touch-ups. More complex coloring techniques, such as balayage or ombre, are best left to the professionals.