Published on December 29th, 2022
Last updated on January 24th, 2023
How To Do Salon Nails At Home? Step-by-step Guide
Estimated reading time:
9
minutes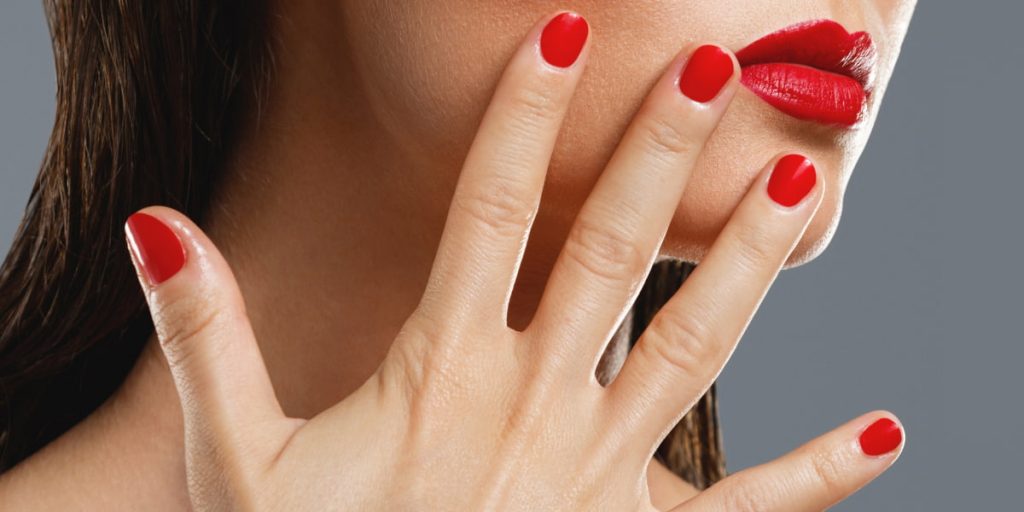 Where is it better to get a manicure – in a salon or at home? What could be more reasonable and accessible than entrusting your nails to professionals? But taking care of your nails has its advantages.
You can save a lot of money by doing a home manicure. And also, it's an excellent opportunity to get acquainted with modern nail-design techniques and put in place the most interesting ideas with their hands because creating a fashionable manicure from scratch is a creative and quite fascinating process.
DIY nails at home are much easier than it seems. All you need are a few simple tools and the proper technique!
In this step-by-step manicure guide, we'll show you how to get perfect salon-like nails from the comfort of your own home. With our tips and tricks, it's never been easier or faster for you to get stunning nails from the comfort of your home – so keep reading!
Step 1: Clean Your Nails With Nail Polish Remover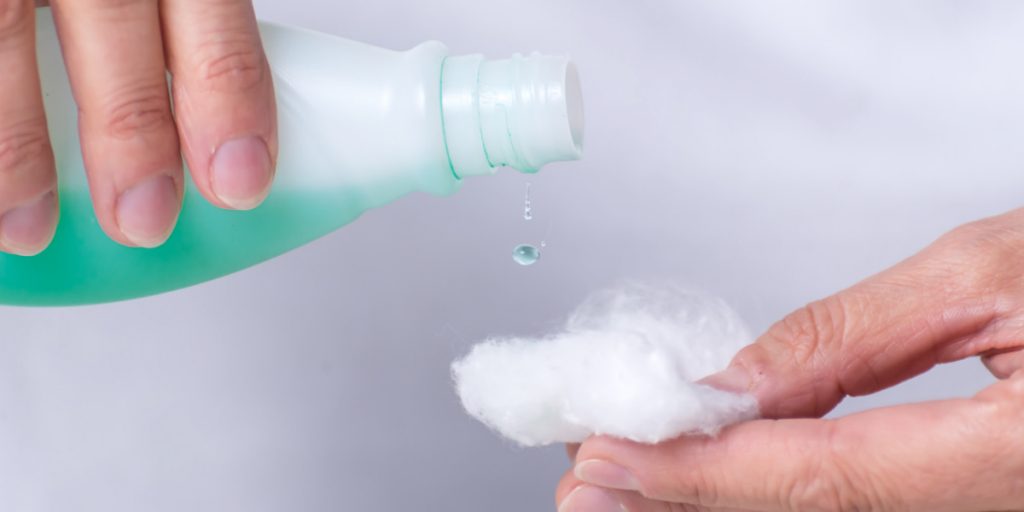 Proper nail care is an essential part of self-care. It means that you need to remove the remnants of the old nail polish. To ensure that your nails are healthy and beautiful, the first step should be to remove the old nail polish.
Do you want to remove the old nail coating perfectly and safely? Use a quality acetone-based nail polish remover. This product will help you get the best results in minutes. For those with sensitive skin, it is better to choose a nail polish remover without acetone. It will clean your skin more gently.
It is vital to use suitable materials when doing nails at home. For example, cotton balls or foam pads are ideal for removing existing nail polish. Cuticle pushers can help with harsh, hard-to-remove products. For example, if something is stuck around the edges of your nails.
Brushing your nails takes only a few minutes. But your manicure needs to last longer and look better.
Step 2: Trim, File, And Buff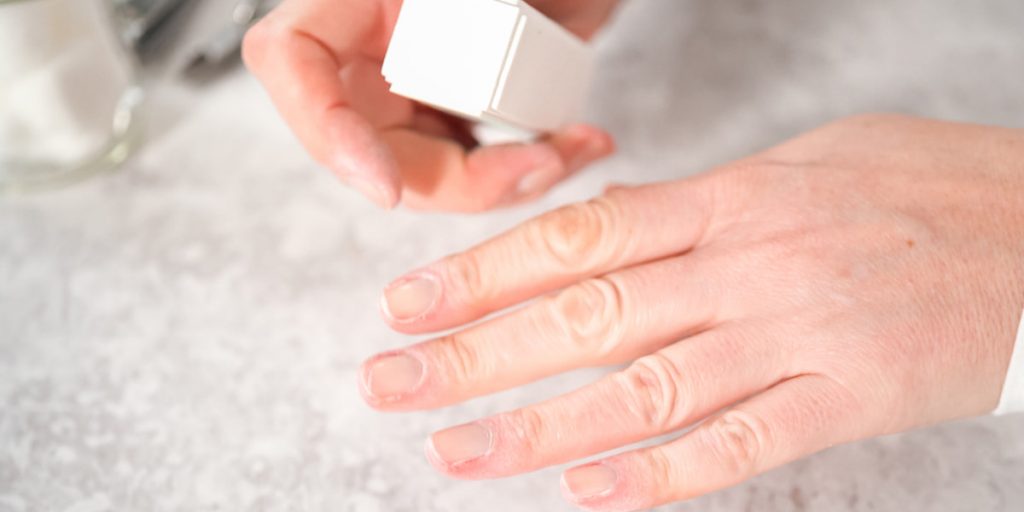 Now that you've prepared your nails, it's time to take the next step. Depending on your original nail shape, you can choose different forms. For example, you can do straight or soft rounded edges at home with DIY nails.
Do you want to remove the ridges created by sanding? You can use a mini file or a special buff. But, be careful not to damage the nail bed.
If your natural nail is strong and resilient, round off the tips with a buffer. Run it lightly across the surface in one direction. It will help create a smoother canvas for perfect color and gloss adhesion!
Step 3: Pull Back The Cuticles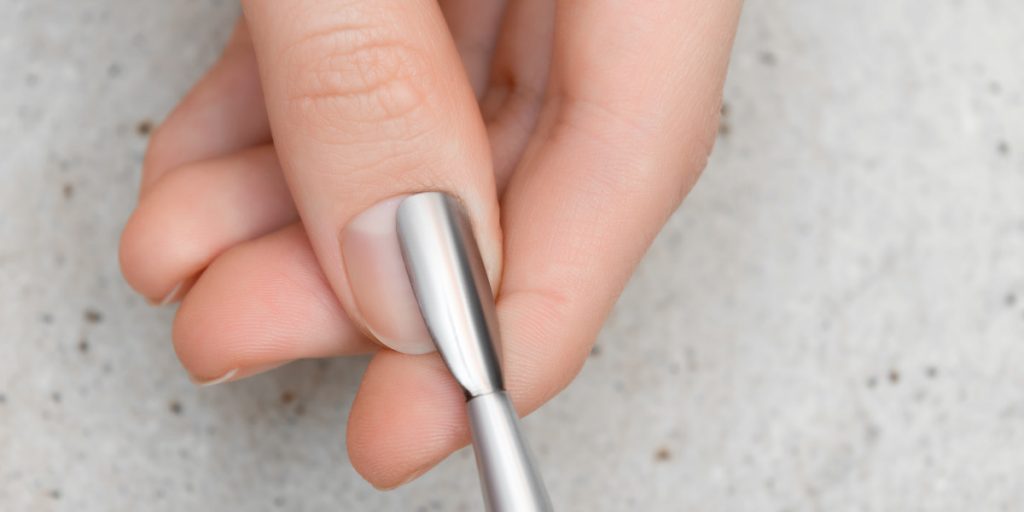 After you've trimmed your nails with a nail file to the desired shape, it's time to push back the cuticles. You should notice this delightful step of DIY nails at home. But it can make a massive difference to the finished look.
It will help tidy up the edges and give your nails a neat and uniform look.
When you get to this stage of salon nails at home, start by moistening a cotton ball or disc with a non-acetone nail polish remover. You must wait until the acetone has completely soaked into the cotton ball. Use it to rub the cuticles gently. Rub gently until they are flush with the nail bed.
If you need more time, stop. Take care not to overdo it. Otherwise, you might damage the cuticle.
Step 4: Exfoliate The Skin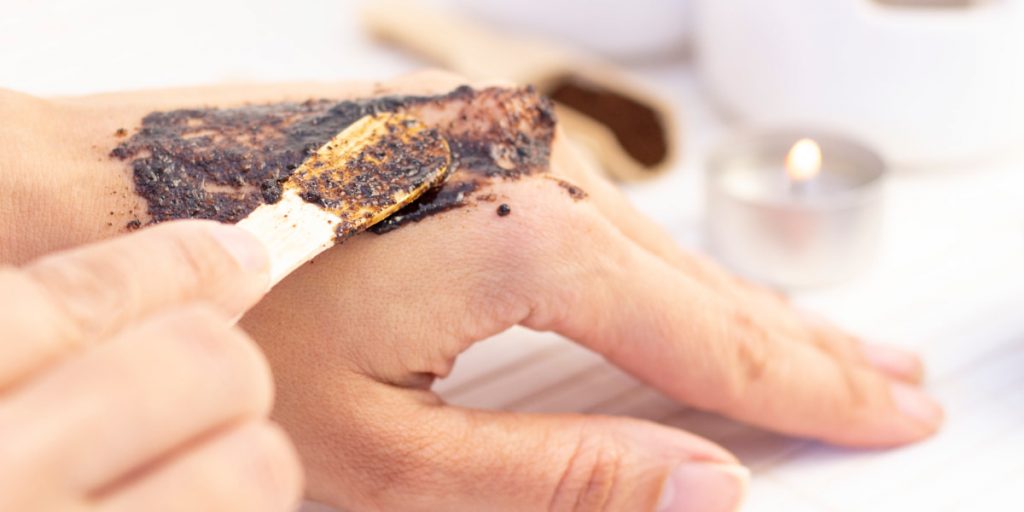 When getting a manicure or pedicure at home, one thing is crucial for you to remember. Our body should receive as much love as the rest of our body.
The fourth step in the home procedure is to exfoliate with a gentle scrub. The scrub will help remove dirt and oils that may have accumulated over time. This way, you can start with a fresh, clean surface to apply the polish.
Exfoliating once a week will help you get your home manicure always to look professional! It will also help improve circulation. Your hands or feet will look brighter and more refined after use.
But remember, we don't recommend using solid scrubs. Pay attention to soft gommage scrub. They won't damage your skin texture or traumatize your nails.
Step 5: Moisturize Your Hands (Feet) And Cuticles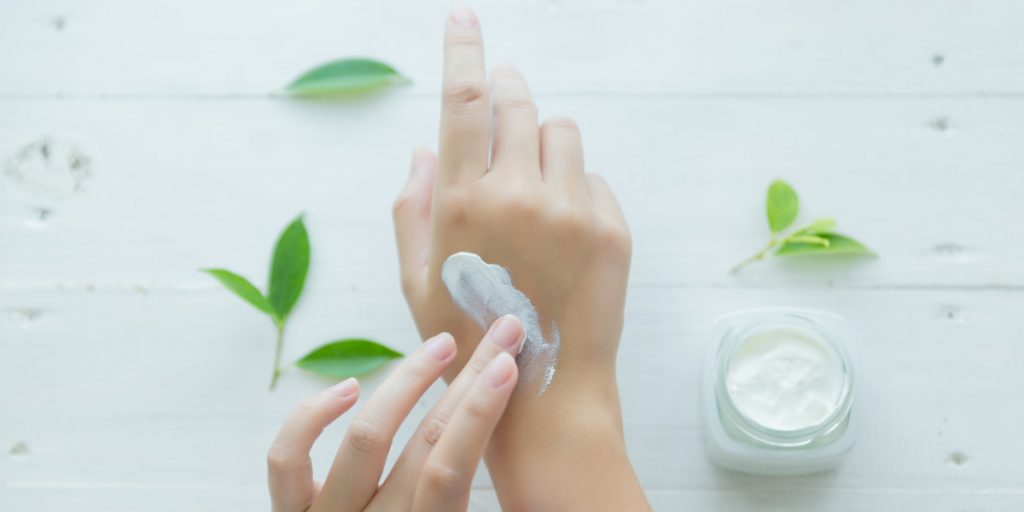 Have you finished shaping and sanding your nails? The soft gommage scrub you did, then it's time to nourish your skin and cuticles. You need to moisturize your skin and cuticles for your nails to be healthy and strong. So make sure you buy a good hand lotion or oil.
Start by applying lotion or oil on the top of all your fingers. Do this from your knuckles to your fingertips and back again. Gently rub it into each nail line on both sides.
More collagen will increase in this delicate skin. Applying lotion or oil to the cuticles helps stimulate collagen production. Rub in until the entire area is sufficiently covered. You'll immediately notice a difference in the texture and elasticity after moisturizing! In this case, the step-by-step manicure will turn out even better.
Step 6: Apply A Base Coat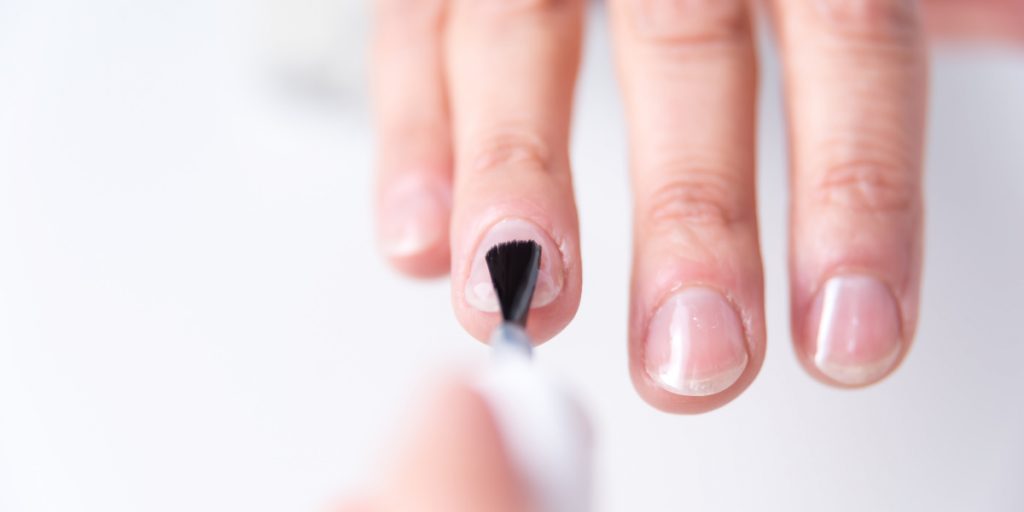 Applying a base coat is the sixth step in getting salon nails at home. A good base coat will help ensure a better bond. For example, a base coat will prevent your favorite shade of nail polish from peeling. Then, all coats (color and topcoats) will have more excellent manicure durability.
It also protects your nails from damage. The color pigments can cause damage in some polishes. It can lead to yellowing and staining. You will also get weakened nails if you don't protect them.
A base coat is necessary to achieve more long-lasting results when creating exquisite nail designs, such as hand-painted masterpieces! So we recommend you take advantage of this step. Especially if you are looking for the answer to how to do your perfect nails at home.
Step 7: Apply The First Coat Of Color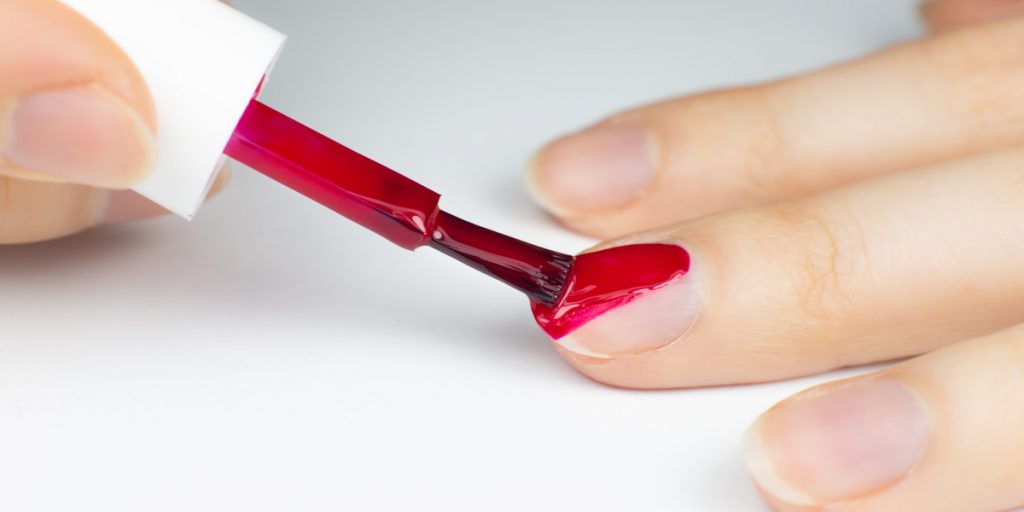 Are your nails clean and prepared? Have you already applied the first base coat? Then it's time to use the first coat of color. To do this, start by choosing your nail polish. Choose a color that you won't get bored with after a day.
Start painting each nail in turn, starting at the base of the nail (cuticle). Move towards the tip of the nail (free edge of the nail). Then, without letting go of your hand and making careful strokes.
Make sure the edges are neat on all sides. Be especially careful to paint the sides of the nails. Take a thinner brush if you find it challenging to do this with a large brush (from the lacquer itself).
Allow each layer to dry thoroughly before applying the next one. Remember that salon nails at home will need 2-3 coats of shimmer polish. So if you want a shiny look, don't skimp on nail polish!
Step 8: Apply A Second Coat Of Colored Nail Polish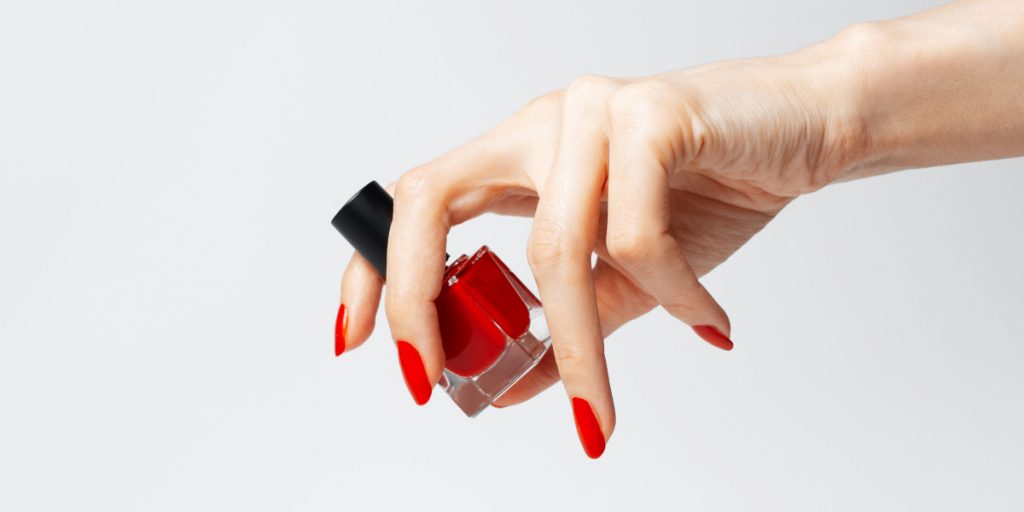 After you've applied the first coat of nail polish, it's time to use a second coat. Before applying the second coat, you need to wait for the first coat to dry. It usually takes about five minutes for the nail polish to dry.
Doing nails at home can become even easier if you have a UV lamp. Then, even regular nail polish will dry in a minute.
Proceed to apply the second coat. Make sure that the new jacket hides any streaks or uneven color distribution. Using a second coat will help give depth and brilliance to your manicure. So don't be afraid to apply it! It may take a little longer, but it will be worth it in the end.
Step 9: Apply The Top Coat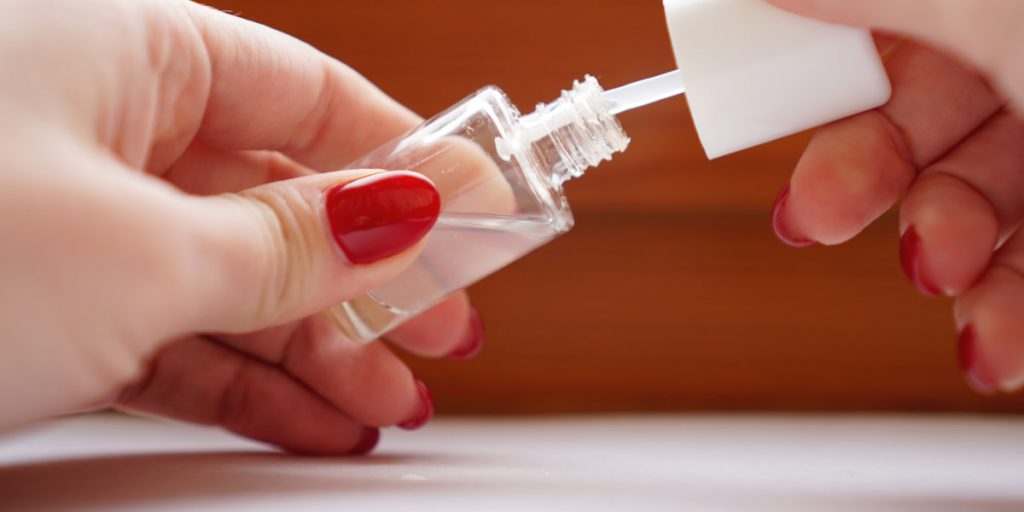 To complete the salon-quality manicure, the final step is to apply a top coat. It will protect the polish from chipping and fading. It will also give it an extra shine.
Make sure you use a top coat specifically designed for nail polish. Apply it to your nails in small strokes. Give each finger enough time to dry.
Take the time to apply the top coat. It is an easy way to make your manicure last longer and look its best!
Step 10: Trim The Rough Edges And Let The Nails Dry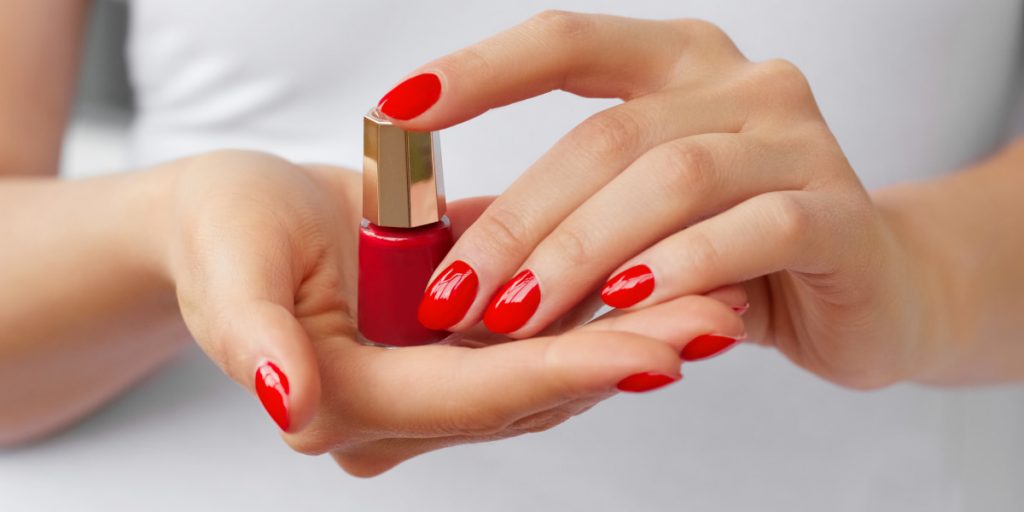 After you've finished painting your nails, the last step is to remove any rough edges. To do this, use a cuticle pusher or an orange stick to push back the edges of the nail gently.
Don't push too hard, as this can damage the nail bed. Then let your nails dry until the nail polish has fully set. Afterward, pat yourself on the back for creating salon nails at home!
Bottom Line
You have learned how to do professional nails at home with a step-by-step manicure guide. With the right tools and knowledge, doing nails at home is easier than ever — and can save you money on salon visits. So get creative and enjoy doing DIY nails at home!
FAQ
Before Doing A Second Coat, How Long Should I Wait For My Nails To Dry?
You should wait five minutes for the nail polish to dry before doing a second coat. If you have a UV lamp, it can take as little as one minute.
What Is The Best Way To Apply A Top Coat?
The best way to apply the top coat is by using small strokes and giving each finger enough time to dry. Using a top coat specifically designed for nail polish is essential to get the best results.
How Often Should I Do Salon Nails At Home?
It will depend on how fast your nails grow and how often you want them polished. Typically doing a manicure every two weeks is recommended, but doing it more frequently can help keep your nails looking their best.
Do I Need To Use Special Tools To Do Salon Nails At Home?
You will need basic nail supplies such as nail polish, a cuticle pusher or orange stick, and a top coat. You may also want to invest in a UV lamp if you're doing regular manicures at home. It will help the nail polish dry faster.