Published on November 27th, 2022
Last updated on January 24th, 2023
How To Choose The Right Hair Color For You? Rely On Your Skin Tone
Estimated reading time:
8
minutes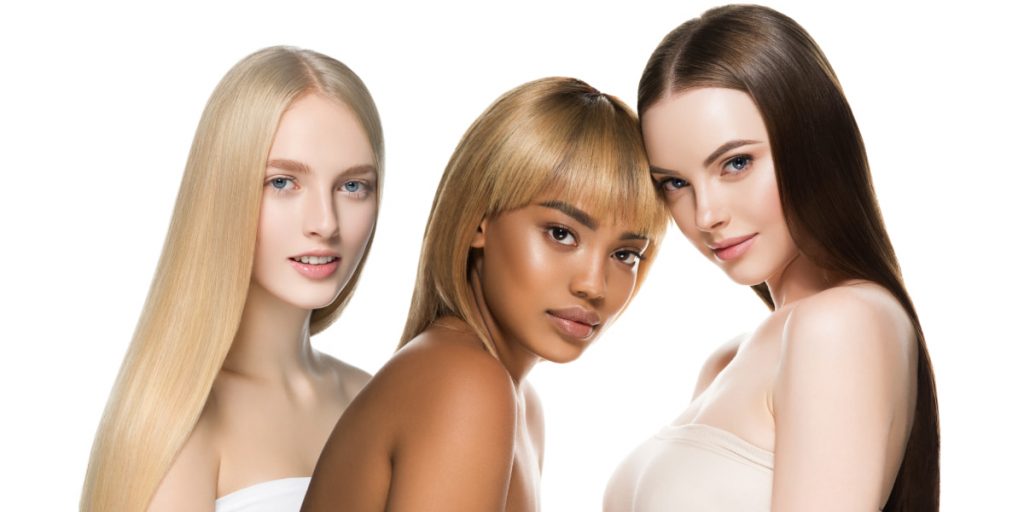 Many people would like to match their hair color perfectly to look even more stunning. One of the best ways is to pick the hair color for your skin tone. Experts note that this method will help you to select the hair color that suits you best. To determine hair color by this method, you can use three ways:
Pay attention to your tan;
Determine the shade of your veins;
Find a celebrity with a similar appearance;
Compare your skin color to something white.
Determining hair color for skin tone will help you emphasize your natural appearance. Perhaps your natural skin color suits you the most, or vice versa, it would be best if you changed its shade. Use a series of tips to determine your ideal hair color with our guide and start creating chic looks with your hair.
How To Find Your Hair Color For Skin Tone?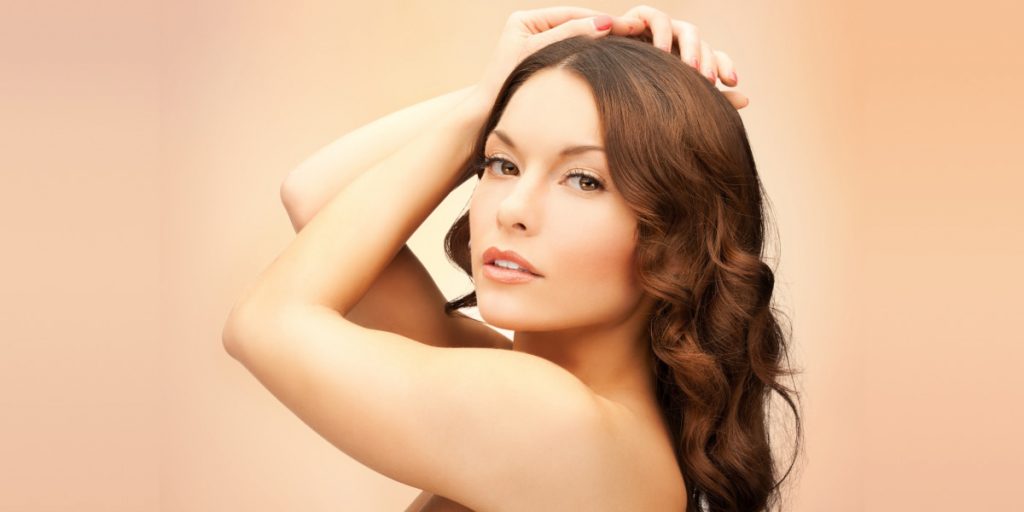 If you're looking for hair colors for skin tones, we need to explain several essential things. Human skin can have different undertones. There are warm, cool, and neutral color options, and each of them can have its undertones. To find your skin tone and, subsequently, hair, you can go in several ways.
Pay Attention To Your Tan
If your skin turns red after being in the sun for a while and is prone to sunburn, you have a cool undertone. If your skin is sun tolerant, your skin tone is warm or neutral.
Determine The Shade Of Your Veins
So, to do this, pay attention to your veins during the day. Do you see them more green? You have a warm skin tone. Or do your veins appear more blue or purple? You have a cold tone. If you cannot determine the tone of the veins more precisely, then you have a neutral shade of the veins.
Find A Celebrity With A Similar Appearance
It is the next interesting and useful tip that will help to pick hair colors for skin tones. You may have seen someone like you among movie characters, media personalities, or other famous people. Take a closer look at various famous people by viewing their photos on the Internet or watching their interviews. If you see people whose skin and eye color are similar to yours, you can take their image as an idea for your hair. In addition, this method will allow you to see how you will look with one or another hair color while you have not yet started dyeing. You can also bring photos of these celebrities to your stylist for advice on experimenting with them.
Compare Your Skin Color To Something White
This method will also help you determine your skin tone. You can put on a white thing or put the white paper next to your face. If during determining of hair color, you understand you have a yellow skin tone, then you have a warm undertone. If you notice a pinker color, you have a cool undertone. You most likely have a neutral skin tone if you can't decide. This method should be used only in a sufficiently lit room.
We advise you to use all three ways to pick your skin tone. It will give a more accurate result.
Pick The Most Suitable Hair Color For Different Skin Tones
There is one general rule to follow if you match your hair color to your skin tone. It sounds like this: choose a fabulous hair color if you have a cool skin tone. Also, choose a warm hair color if you have a warm skin tone. This rule sounds logical enough. However, hair tones also differ from each other. Therefore, we have prepared a table for you to pick the perfect hair color for skin tones. Pay attention to this table when choosing a hair color.
| | |
| --- | --- |
| The best hair colors for fair skin and warm undertones | If you're naturally blonde, pick honey and golden hair colors. If you have naturally darker hair, select cool brown or warm brown hair colors. If you have dark hair and your eyes are green or hazel, select shades such as milk chocolate, caramel, or golden brown. |
| Fair skin with neutral undertones | Select warm and cool hair colors. Also, you can pick the warmer shades. It will give your look freshness and make you younger. |
| Fair skin with cool undertones | Pay attention to ashy and icy hair colors and cool shades of red and deep purple. Whilst brassy and yellow hues can make your skin look dull, it doesn't mean you can't have a warm hair color. Strawberry blonde and copper can create a beautiful contrast and improve your complexion. |
| Best hair color for medium and warm skin tone | Choose honey brown with some caramel highlights. |
| Medium skin with neutral undertones | You can select any hair color, including vibrant shades like pink, blue, green, yellow, or rainbow hair. |
| Medium skin with cool undertones | Pay attention to everything from dirty blonde to rich chocolate. Cool skin tones often tend to have visible redness. If this issue is familiar to you, it's safer to avoid true reds and purple hair color. |
| Dark skin with warm undertones | Choose rich warm hair hues. Go for a gold balayage or ombre whilst keeping the roots deeper and more natural looking – this hair color is particularly flattering for olive skin tones. |
| Dark skin with neutral undertones | Pick cool and warm colors. Try to experiment with ash and gold colors but stay within the same level of depth as your natural hair. |
| Dark skin with cool undertones | Select a cool dark brown hair color. |
Some Essential Tips For Those Who Change Hair Color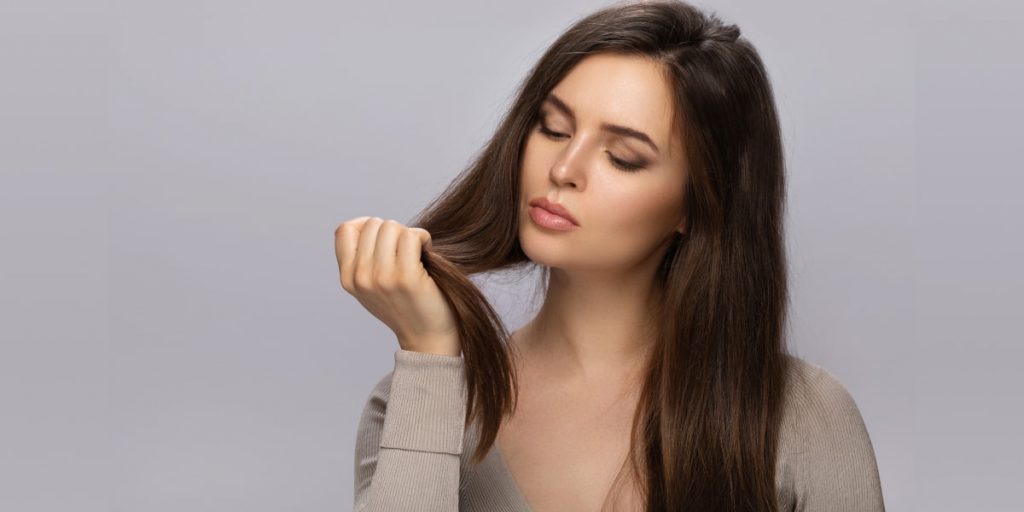 If people have found their hair colors for skin tones and want to paint their hair in a new color, they need to familiarize themselves with a few coloring rules. Adhering to them is really important because it affects the future appearance of the hair and health. We have prepared a few rules that you must follow if you want to paint your hair:
To create the perfect finish, opt for a box that is a few shades different from your current hair color.
Do not wash your hair before dyeing it. Natural oils are present on your scalp, which protect it from the effects of aggressive paint substances.
If you like semi-permanent hair shades, you should consider that this style only suits those who want to make their hair darker. Also, semi-permanent coloring can be used by people who want to hide gray hair. This style of hair coloring does not lighten the hair. Remember it if you ask the master to make you a semi-permanent coloring.
Be sure to carefully read the instructions for your paint if you decide to dye your hair yourself. Pay attention to the points about the amount of time you should keep the dye on your hair. If you do not follow the rules of the instructions, you can get two-tone hair or not the color you need.
If you do not like the color you received while dyeing your hair, you should not correct the situation with another paint. If you want to fix the situation for a few tones, wash your hair several times in a row using a clarifying shampoo. Contact a professional stylist if the resulting hair color is drastically different from the color you want. He will help you fix the situation.
Always take care of your hair. Hair color always looks more beautiful on well-groomed hair. It is best to have your hair cut by a hairdresser before dyeing. Stylists say that the paint looks more impressive on cut hair.
Alert your colorist about services received from the hairdresser. So, if you have naturally curly hair and the hairdresser cut you with this fact in mind, but you plan to straighten your hair, warn your colorist about this constantly. Professionals who work with your hair should be aware of each other's affairs.
The frequency of visits to the stylist to refresh your hair color depends on the contrast between your chosen dye and your natural hair color. So, if you have naturally dark hair but have dyed your hair blonde, you will need to visit your stylist more frequently. Typically, this will be every three weeks. If you painted over gray hair, one trip to the beauty salon every few months would be enough for you.
Bottom Line
Thus, in our article, we told you how to pick the most successful hair colors for different skin tones. Use our tips to help you and your stylist get the perfect look for your hair. And do not forget to follow several rules for hair care, which we told you about. It will help you maintain your new hair color for as long as possible and keep your hair healthy.
FAQ
What Hair Color Suits Me Best?
Pay attention to your skin tone to find the hair color that suits you best. If you have a cool undertone, you should choose a warm shade of hair. If your undertone is neutral, any shade of hair will suit you.
How To Choose A Hair Color?
To find the perfect hair color, match it to your skin tone. Your skin can be light, medium or dark. Skin tone can be cool, neutral or warm. If you correctly determine the color and undertone of your skin, you will most likely be able to find a hair color that suits you.
How Do I Choose The Right Hair Color For My Skin Tone?
To choose the right hair color for your skin tone, pay attention to hair tones opposite your skin tone. So, choose cool hair colors if you have a warm skin tone. You can choose any hair color if you have a neutral skin tone.
Is My Skin Tone Warm Or Cold?
To determine your skin tone, pay attention to the tone of the veins in your arms. If your arm veins look blue, you have a cool skin tone. If your veins are green, then you have a warm skin tone. If you can't tell the exact color of your veins, you probably have a neutral skin tone.