Published on February 6th, 2023
Last updated on February 6th, 2023
Difference Between Cool And Warm Hair Colors
Estimated reading time:
8
minutes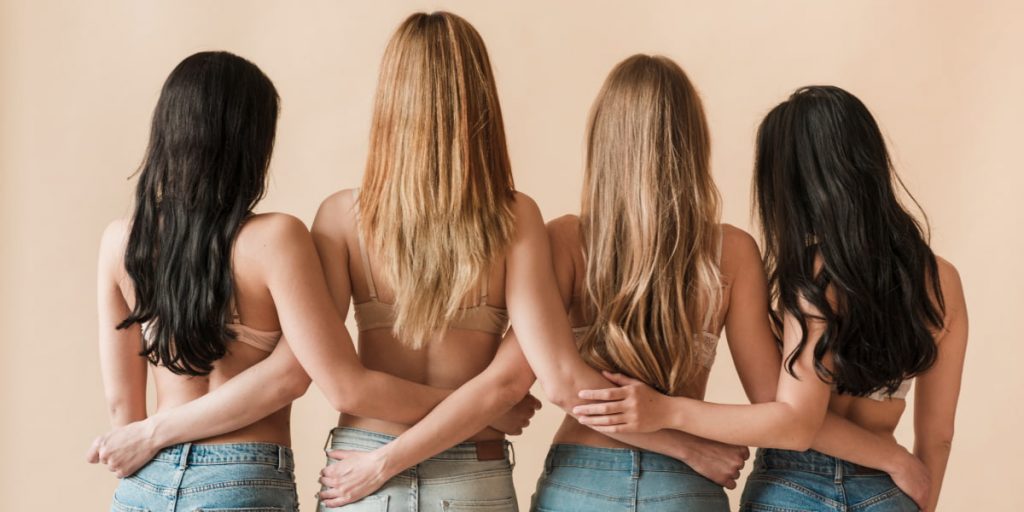 The difference between warm and cold tones is that the warm shade is lighter. It is because it reflects light, whereas the colder shade is darker. After all, the shade absorbs light. The difference between cool and warm hair colors is quite simple. It's important to figure out which shade is right for you. Or it won't look good on a person.
Warm hair color are bright hair and lighter colors with an orange or golden hue. They can range from dark blondes to light, bright reds.
To know which shade will look best on you, you have to look at your skin tone. It will undoubtedly determine the type of shade that is right for you. And figuring out if a warm hair color would look good on you is pretty easy. You need to have a warm skin tone. The most common ones are olive and yellowish.
Cool hair colors are perfect for people with cold skin undertones. Pink or fiery red shades are examples of cool shades.
The shade looks amazing on most faces with bright eyes. To determine if a cool shade is right for you, you must first decide what undertones you have. If you have a blue or purple undertone, you probably have a cool undertone, and a cool blonde is right for you. Read our article to discover more about cool vs. warm hair colors.
How To Choose A Tone For Your Appearance Type?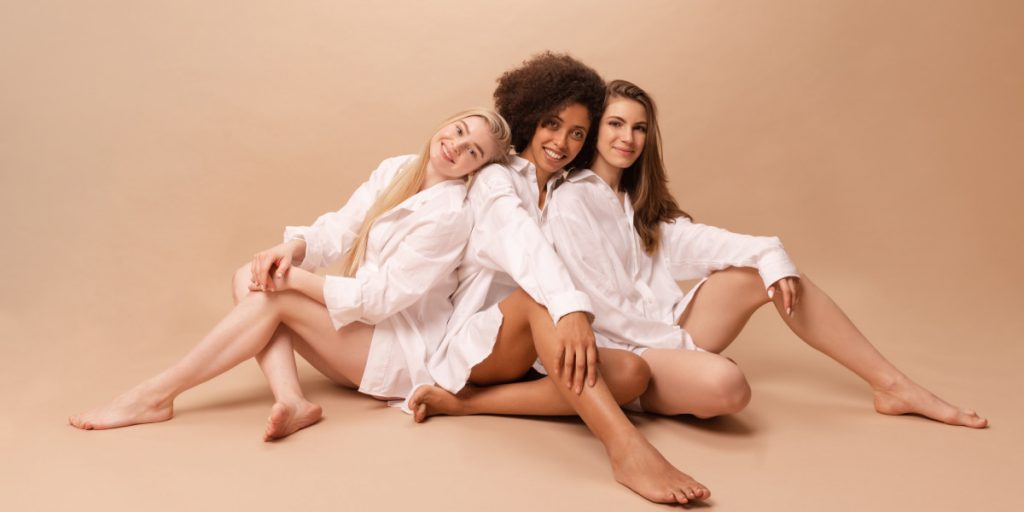 Stylists advise adhering to the appearance features for choosing hair color shade.
We classify color types by season depending on:
skin type;
hair color;
eye color.
Spring and autumn are referred to as warm. Cool colors to dye hair are suitable for snow-white or, conversely, dark skin and light eyes.
| | |
| --- | --- |
| Name | Description |
| Spring type | If you have thin, light skin with a slight blush and freckles, you have pale eyes, and naturally warm hair, then your appearance can be called "spring." For your color type, warm colors that are one or two shades different from your natural color will do. You can slightly dilute light shades with pearl or ash. |
| Summer type | The summer type is easily recognized by: light pink or light gray skin; natural light and warm hair color; gray, gray-blue, gray-green, and light brown eyes. If this is about you, you don't have to limit yourself to cool hair colors. Chocolate and brown tones will allow you to experiment with different looks. You should also try: pink; pearl; ash; light or dark blonde. |
| Autumn type | Girls of the autumn type have: golden, bronze skin; warm hair color from light red to copper and red shades; amber and honey-colored eyes. If the description of such appearance fits you, then it is better not to experiment with cool colors to dye hair. |
| Winter type | You are a winter-type girl if you have light, almost white porcelain skin, black or brown hair color, blue, green, and dark brown eyes. Cool tones close to natural would suit you perfectly: black;mocha;chocolate;brown. You can also pick cool hair colors of lighter tones: ash, blond, and silver. |
How Do I Determine My Skin Tone?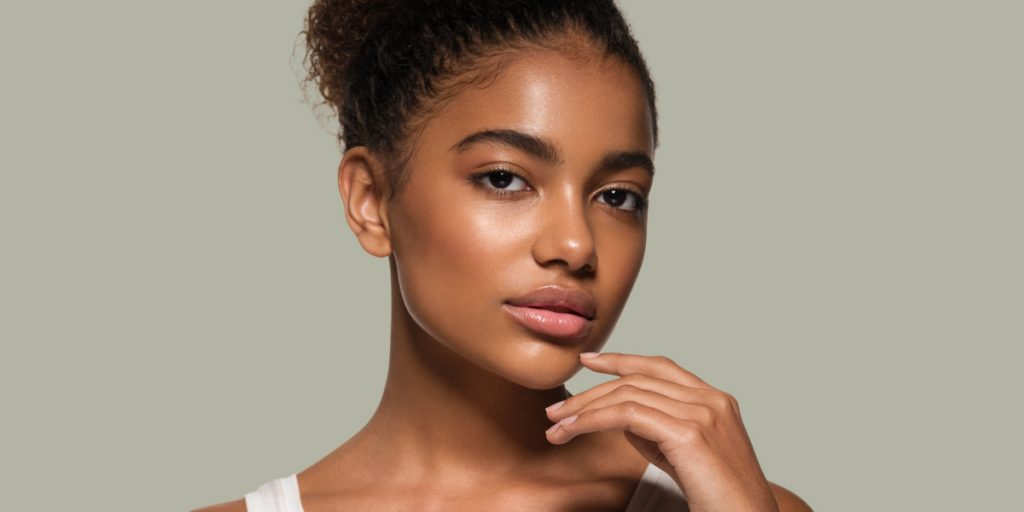 First, you need to figure out whether your skin tone is warm, cold, or neutral. It will also help to see the difference between cool and warm hair colors. There are many ways to determine this, but we've picked out three of the most popular methods for you:
Tanning. You have a cold shade if your skin turns red after being in the sun and is prone to sunburn. If you tan easily, your skin tone is warm or neutral. We recommend using a combination of all three methods for testing. Since this method is not completely accurate.
The color of your veins. Look at the veins on your wrists in daylight. If they appear green, it means you have a warm skin tone. You have a cool skin tone if the veins are blue or purple. Those who can't definitively tell if their veins are bluer or greener have a neutral skin tone.
Your skin in comparison. Wear a white T-shirt or just put a piece of paper on your face and look in the mirror in a well-lit room (daylight is best). If your face is yellowish, warm skin tones predominate. If it's pink, you probably have a cold type. So, you can choose cool colors to dye your hair. None of the above? Presumably, your skin tone is neutral.
How To Choose Hair Color For A Light Skin Tone Face?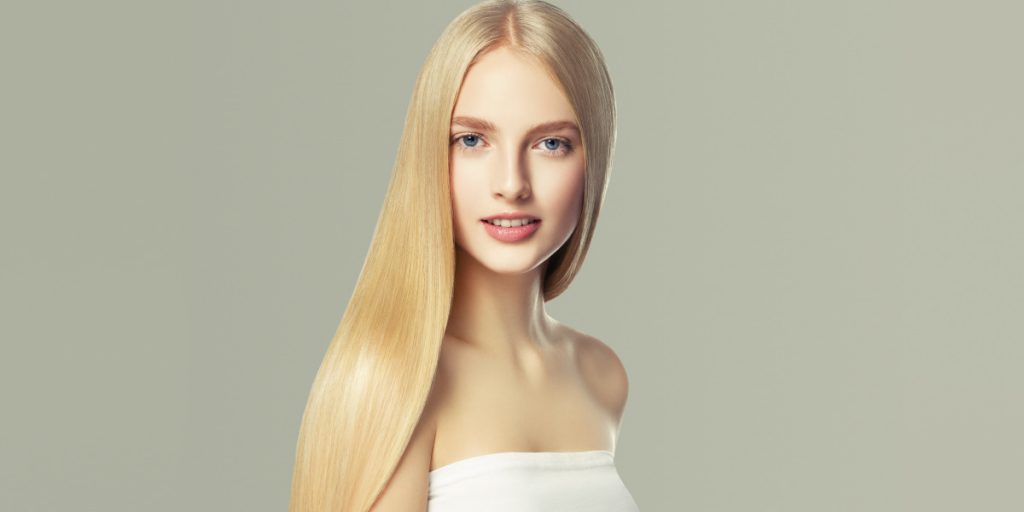 So how do you know what hair color suits girls with porcelain skin? Read our recommendation below:
Warm shade. Most often, girls with fair skin are natural blondes. If this description applies to you, we recommend choosing golden-blonde hair colors. Warm hair colors suit your warm skin. Don't color your hair more than half a tone darker. It will look washed out and dull. Those with darker hair and fair skin with a warm hue can choose between cool browns and warm brown hair colors. Warm brunette tones such as milk or chocolate.
Neutral shade. A light skin tone with a neutral shade looks equally good with warm and cool hair colors. However, if you aspire to look more youthful and brighter, choose warmer shades. In general, warmer and lighter hair tones give an instant anti-aging effect.
Cold shade. You should take special care when choosing a hair color for pale skin. You can't go wrong by choosing ash and cool hair colors to complement your porcelain skin tone. Also, cool shades of red and dark purple will look flattering for this complexion. But this shade is the most difficult to care for, so as not to encounter yellowing after the first month, use special shampoos and balms with pigments in your home.
What Kind Of Hair Color To Pick For A Medium Tone?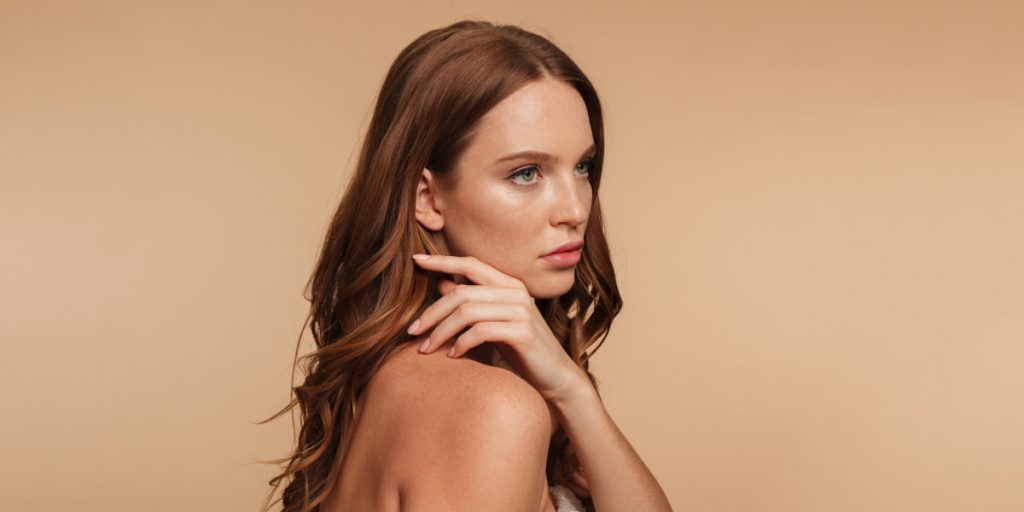 Owners of medium-toned skin are the most fortunate. They can find the right shade very easily. Find below what colors work best for girls with this skin tone:
Warm shade. Honey-brown hair color with caramel is the best choice for a warm medium skin tone. This hair color accentuates your tan and makes your skin look radiant and healthy.
Neutral shade. Undoubtedly, girls with a neutral skin tone can use any hair color, including bright shades such as pinks, blues, greens, yellows or rainbow hair. You need to consider the condition of your hair before you start experimenting.
Cold shade. Cool colors to dye hair accentuate this complexion. Anything from a dirty blonde to a rich chocolate will work for you. Cold skin tones often have visible redness. If this problem is familiar, avoiding true red and purple hair colors is safer.
What Kind Of Hair Color To Select For A Darker Tone?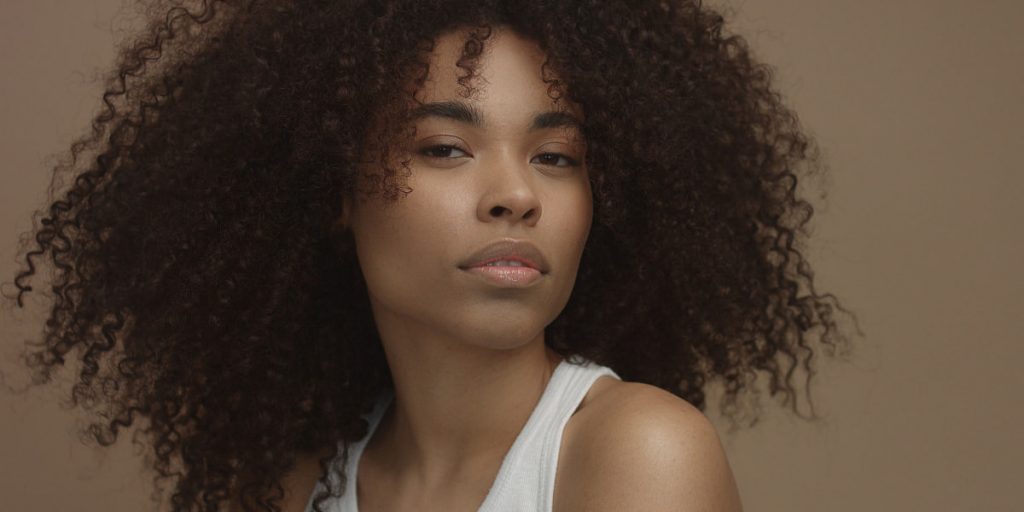 Girls like that are the easiest to get the best tan. However, how do they choose the best color for their hair? You can read below:
Warm shade. There are many suitable hair colors for dark skin. However, if you want to enhance your warm skin tone, choose rich, warm hair colors. Do a gold balayage or ombré while maintaining deeper roots and a more natural look – this hair color is especially suitable for olive skin tones. During this coloring process, you almost always have to lighten the strands of the hair.
Neutral shade. If you have dark skin with a neutral shade, your face will suit cool and warm tones equally. Try experimenting with ashy and gold shades, but ideally, stay at the same level of depth as your natural hair.
Cool shade. Darker skin tones can also have noticeable cold tones. A suitable shade of hair for this complexion is close to the natural color of the owner. It is a cool dark brown hair color most of the time.
Bottom Line
To sum up, it's worth noting that matching the color of your hair to skin shades is a more local approach than determining by color type, but it's more evident by the criteria. In any case, the choice between cool vs. warm hair colors is yours. We are sure that after reading our article you may decide on the hair color precisely. We know that now no experimentation with hair color is terrible. Because you will get the result you expect armed with knowledge.
FAQ
What Are Warm Hair Colors?
The palette of warm hair shades includes various halftones and intermediate colors. We are talking about brown, golden, red, honey, wheat, caramel, strawberry and other classic and bright shades.
What Are Cool Hair Colors?
The absence of bright shine, subdued, muted – this is how the colors of the cold type are characterized. In the natural base, bright examples of such colors are blush, brown, and black. The colors of the cold palette are based on a group of colors: blue, and purple.
Who Is Suitable For A Cold Blond Hair Color?
It is good for girls with a light tan. Also, pearl and silver shades of blond will look spectacular on the hair, but they will be suitable only for girls with good skin, as they can easily emphasize redness and irregularities.
What Hair Color Makes My Hair Look Thicker?
Dark hair seems thicker and more voluminous than blond hair. Take a closer look at these shades for the illusion of thicker roots. Besides, dark hair looks much more voluminous with a basic style.