Published on September 18th, 2023
Last updated on September 18th, 2023
Self-care Sunday Ideas At Home: 20 Tips
Estimated reading time:
13
minutes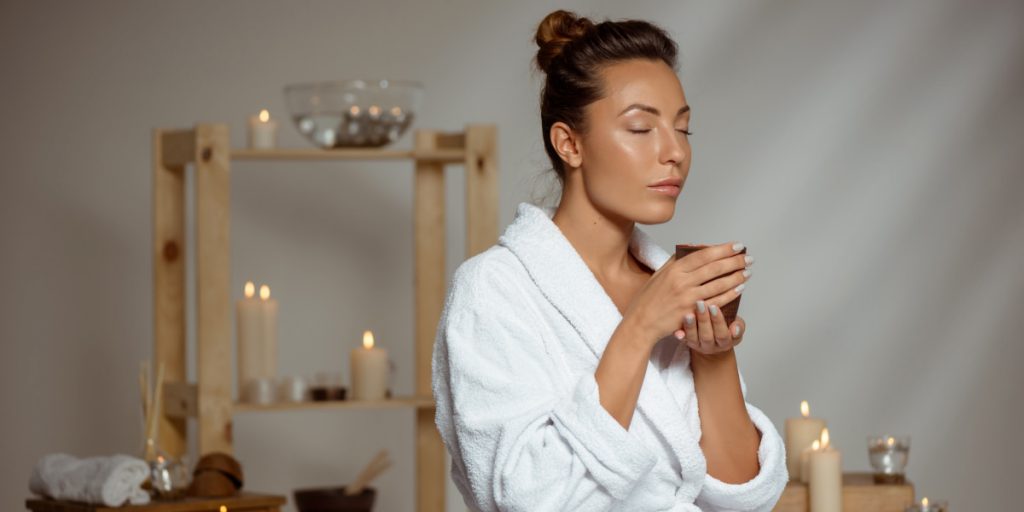 What a glorious time! The weekend ends, and there is much time to care for yourself. If you need to learn how to spend Sunday beneficially, these ideas help you to prepare a helpful schedule.
Sunday is the best occasion to renovate your inner strengths for the upcoming week. So, you may do whatever you want to feel ultimate happiness:
Perform relaxation activities;
Watch a new episode of your favorite show;
Visit a cinema or theatre premiere;
Spend an SPA day at home;
Read a literacy bestseller.
The list of self-care Sunday ideas could become unlimited. You may practice different activities which support your mental and physical health rehabilitation.
Of course, the best way is to perform cosmetological procedures for yourself. This guide shows different DIY solutions highlighting your beauty features during a day-off.
What Exactly is Self Care Sunday?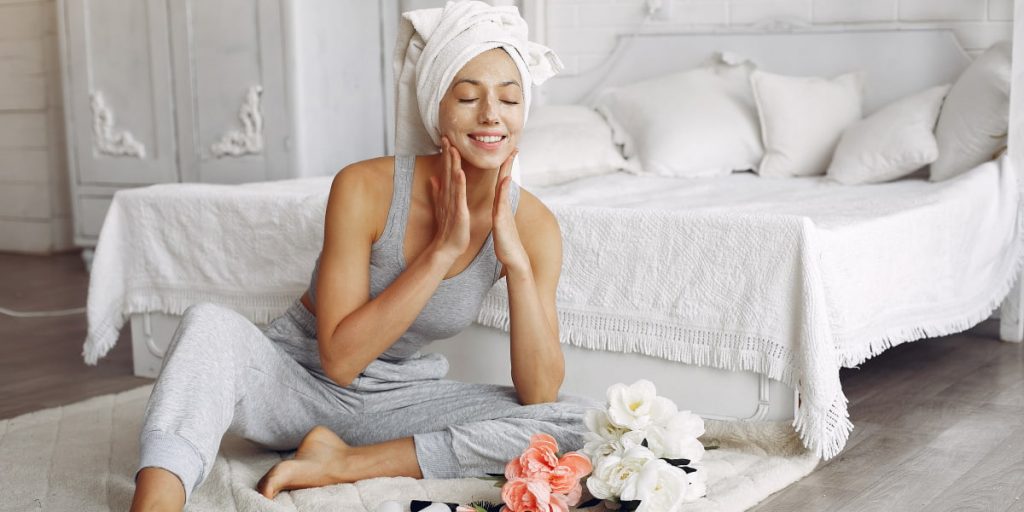 A day when you pay particular attention to your desires and preferences is special. Sunday is precisely that date. For every person, Sunday should associate with a self-care moment. The hard-working week is over, and now you can treat yourself.
Following the proper time management, you must schedule a day including rehabilitation activities. On this date, you may realize various ideas. Spending time successfully should be focused on your physical, mental, and emotional health.
You might be wondering why Sunday you should choose. You may choose the other day you want. But the last day of the week means the minimum charge of your inner energy. As such, you feel an overwhelming perception due to the following factors:
Working stress;
Weather conditions like frost, rain showers, or sweltering sunny days;
Health recovery needs after seasonal flues, mild diseases, post-female periods, pregnancy, etc.
Besides, the main reason to launch self-care Sunday is a big love for yourself. Only if you love yourself are you healthy and beautiful. Also, you can overcome different challenges without significant effort.
Benefits of Self Care Sunday
Keeping your beauty and health permanently grants many benefits. Sunday self-care procedures guarantee several crucial changes leading to your self-improvement and renovation:
Restart mindset. Meetings with friends or meditation sessions are important activities to maintain mental health. A good mood is a fresh look. Never restrict yourself from a chance to be alone or communicate with someone. Your choice should consider your intuition clues;
Highlight your natural beauty. Sunday self-care related to homemade cosmetological procedures are a source of beauty improvements. Also, a day spent with a hobby or favorite activity gives positive vibes. As you know, optimistic thought is a background for healthy skin, shiny eyes, and well-fit shapes;
Prevent many psychological disorders. There is no depression, anxiety, or professional or emotional burnout. How? Only one day a week would be enough to recover your mental health. So, mark Sunday as a sacral day for personal development and self-analysis. Relax and extend your energy;
Improve physical health parameters. After self-care Sundays, you may notice positive changes thanks to your inner desires. Thus, you normalize blood pressure, glucose index, weight parameters, and muscle strength. For instance, Sunday yoga or outdoor walks increase your brain with oxygen. Also, these actions reduce neurological deterioration.
Self-care Sunday Tips
You are not limited to Sunday self-care plans. The main rule you should follow is to do everything you like. But you may face some cautions. Drinking alcohol, eating fast food, or finishing the deadline projects is not a good idea for your weekend routines. Primarily, your Sunday activities foresee an exciting schedule with health-improvement outcomes.
Sweet Dreams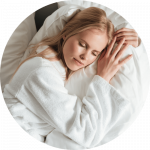 Let yourself sleep longer on Sunday! An 8-hour dream is an accessible sleeping limit to renovate your energy. But only some people can confirm their well-balanced daily schedule. Thus, do not be so rude to yourself.
According to medical research, Sunday sleeping should be at least one hour longer than everyday limits. Also, you may foresee daily pauses for napping.
Such a Sunday self-care therapy includes some valuable components:
Comfortable place;
A cozy bed with fresh soft linens;
Relaxing sounds;
Appropriate scents to calm down.
Healthy sleeping also positively impacts your beauty. Eyes and skin would be primarily grateful for this bonus. So, plan longer sleeping to realize on the final day of the strenuous week.
Home SPA Day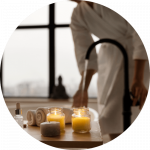 Let's remember that Sunday is entirely your day. Thus, you can care for your appearance and charge your inner energy. The perfect home SPA day typically includes the following must-have procedures:
Prepare homemade body scrubs or skin masks with natural ingredients;
Do the massaging therapy, especially for the face or hands;
Practice different cosmetological attributes like gua sha stone. New tools allow you to diversify your Sunday self-care activities;
Do not refuse from bathtub or jacuzzi rituals with fragrant sea salt and essential oils.
After SPA Sundays, you may realize the beneficial modifications of your appearance features. This best relaxation and beauty maintenance formula is worth fulfilling your working week.
A New Culinary Masterpiece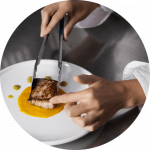 Cooking experiments is a good hobby for self-care Sunday ideas. If you wish to taste something new and treat your family members, go ahead. The weekend cuisine should differ from everyday eating habits. To have a great time and receive positive vibes, consider the following recommendations:
Choose recipes enriched in nutrients and organic ingredients. For instance, select products with a high quantity of vitamin A or Zinc. These vitamins strengthen the immune system and release inner energy;
Encourage kids to join you. Teach a new generation of core eating principles. One of them is to eat for a living and not live for eating. Also, cook together dishes to solve your health abnormalities. Acne-tolerant teenagers would be excited to know more about foods to take care of their skin;
Enjoy yourself with little treats. Let yourself have a little freedom in the strict dietary formula. For instance, try some desserts based on healthy fats and low-sugar portions.
Outside Walks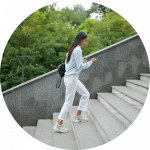 This advice could refer to your everyday routine if you have a dog. But make your Sunday walks special for self-care improvements. In particular, schedule Sunday morning walks. Such easy activities grant many benefits:
Improvements in health parameters. You may control your blood pressure and activate brain operation;
Mental health healing. Outdoor walks strengthen links between humans and nature. Such connections crucially benefit psychological balance;
Removal of negative vibes. Natural landscapes and fresh morning air allow us to eliminate different stressful tension. At the end of your walk, you may realize how to go ahead and solve mild or severe problems.
Unexpected Visits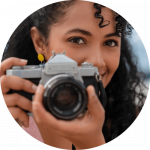 Let yourself dizzy trips, welcome your best friends or spouse. A local one-day journey would be enough to discover something new. Finally, you will absorb positive impressions.
Indeed, Sunday self-care traveling is a chance to visit curious places. The delightful trip route should contain the must-have attributes:
Professional photo shooting devices to catch moments;
Universal gadget with thematic playlist;
Online or manual maps;
Tourist equipment if you plan a wild vacation in the mountains or at the lake shore;
Meditation tools to be in harmony with nature.
Also, you may establish a good hobby – collecting magnets or interesting items. This stuff reminds you about exciting trips you may repeat on the other Sunday.
Meditation Sessions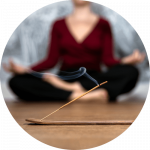 Fifteen minutes is enough to recharge your inner energy. What about a whole day? You may overcome many problems, including professional burnout or emotional disbalance.
Meditation helps you focus on subconscious searches. This knowledge reach a sense of your daily routines and life. Once you begin to live in peace with your inner desires and needs, you will be happier.
So, meditation therapy is an excellent self-care activity for the Sunday ideas at home.
Just Dance
The other way to energy-boosting Sunday is a self-care dance party. If you are home alone, turn on loud music and dance. Retro, rock, or pop… it does not matter to make you delightful.
For such an improvisation day-off, you may perform several steps:
Select the special playlist. Diversify the chosen compositions in line with your vibes, seasons, or daytime;
Do not be a perfectionist. This activity does not require you to be a professional dancer. Dance like you want or like;
Optionally, combine your dance with the other Sunday activities. You may cook or paint a picture by repeating straightforward Latin movements.
Book Reading Therapy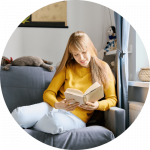 Fantasy world or classic detective story grants a virtual reality for you. Thus, you may forget the stressful working week and find glorious peace.
To organize the self-care Sunday correctly, consider the following tips:
Create a comfortable reading zone. Cozy chairs in the living room or lounge place in your garden are perfect;
Review modern bestsellers or top books ranged in a particular order. Also, you may follow the influencer choice or read your favorite authorities;
Remember tasty treats. Mini sandwiches, hot beverages, and biscuits are a delicious addition to reading sessions.
Meet Friends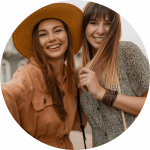 Sunday self-care ideas will only be complete if you remember your friends. To see people who inspire and support you, use different methods:
Live meetings in a cafe or mutual visits to cinemas or clubs;
Online conversations. Due to pandemic restrictions, many people used to practice video calls. So, continue such practice to be in touch with your friends from other countries or states.
Redesign Interior Space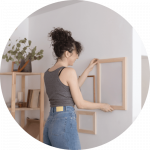 If you are creative, do not limit yourself to your imagination to change your interior design. To this end, use Sundays as a time to realize your plans. For instance, you may rearrange your bedroom closets or bookshelves.
Your bathroom's slight modifications or decor improvements could benefit your emotional health. The well-organized space helps to adjust your thoughts. Also, you may solve the most problematic issues.
Practice Aromatherapy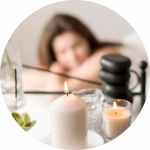 Fragrant scents of essential oils or aroma candles are not about romantic atmosphere. With these items, you can organize special Sunday self-care moments. One of them is the steaming face procedure. This cosmetological session included to the SPA schedule grants many benefits:
Moisturize your skin;
Generate nutrients for your breathing organs;
Clean pores reducing inflammatory processes like acne.
Crafting Arts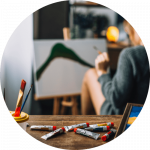 Be creative and free… Sunday is a significant occasion to remember favorite crafts and start acting:
Picture painting;
Embroidering;
Sewing;
Pottering;
Garden decor designing.
This list may receive a continuation up to your preferences. Everything you need is to follow the simple rule. Do not reduce from your passions which fulfil your Sunday self-care plans. Also, you may experiment and discover something new. Various DIY techniques calm you down and bring peculiar brilliance in your eyes.
Go Shopping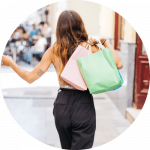 Many beauties use shopping as an actual therapy to get rid of any problem. Whatever gender you are shopping for will present many positive emotions. Even online purchases grant specific satisfaction.
Sunday shopping as a self-care therapy is more effective if you consider some advice:
Prepare a shopping map. It includes different points like accessories, cloth, DIY, and grocery stores;
Visit each point using the previously compiled purchase list or hunting sales offers;
Ask friends to join you. Group shopping is a unique communication activity preferable by every girl.
No Gadget Day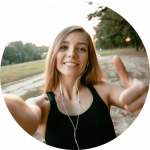 Fix Sunday in your calendar as a self-care day without any device. How to live so? You may find many alternatives enabled to replace these addictive attributes:
Reading;
Meditation;
Walking;
Sports activities;
Crafting.
This list could be added to the other actions mentioned in this article. This experiment will be successful if you do not turn on any smartphone, tablet, or laptop. Remember, this day is free from gadgets. That means you should be closer to your family, friends, or nature. But the most important thing is to focus on yourself.
Movie Day&Night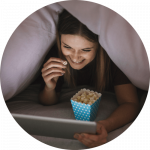 Movie lovers would admire this option of Sunday self-care activities. You may choose a short serial or trilogy of action movies. Everything depends on several essential factors:
Your preferences;
Recommendations of friends;
Available time.
The last condition affects the duration of how long you can review a favorite show. For instance, you may watch movies 24/7 with short breaks. Also, do not use movie watching as a background activity when performing the other tasks.
Romantic Evening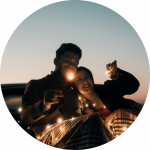 For in-love couples, Sunday self-care is associated with pure romance. Take a chance to impress your spouse and enjoy the time together. You may select different activities mentioned above among various options for romantic evenings.
The best way to have fun together is through communication. Only conversation can strengthen your inner powers and provide the necessary living energy.
Start Blogging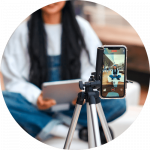 Sharing opinions with the audience is compelling to realize Sunday self-care ideas. It does not ultimately mean posting photos or publishing blog articles. Live streaming is optional.
Alternatively, keep a diary that holds all your week-based impressions and worries. No one can find out your secrets unless you want this.
Learn Local Traditions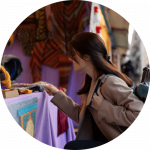 For those who remove to a new location, such Sunday self-care activities are a must-have. Thanks to small outside walks, you learn the specifications of the unknown territories:
Visit local museums and top landmarks;
Prepare a map of favorite places;
Attend local fairs or festivals;
Establish random acquaintances.
Listen to Podcast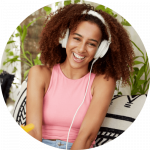 Expert-based conversations or monologues about some philosophical issues are a good choice. Podcasts open your mind and force you to think. Frequently, these self-care Sunday ideas accompany meditation or solitude activities.
Depending on the topics, you may select entertainment podcasts to strengthen positive vibes. The easy-going dialogues are perfect for finalizing the working week. Also, they produce an energetic tonus for upcoming goals.
Be Lazy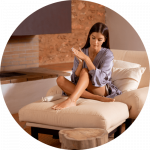 To do nothing seems the best way to spend self-care Sunday with easy-to-do tips. Following this strategy, you may plan whatever you want, even if you intend to lie on the sofa for a whole day.
Being lazy for one day is not a big deal. For hardworking people, this activity reduces overwhelming risks and generates absolute relaxation. But spend little time practicing lazy days. Applying a face mask, preparing the favorite cocktail, and enjoying silence would be better.
Bottom Line
Consider adding something unique to the list of self-care Sunday ideas. Combine several activities or practice only one for a particular day off. It's up to you. Just follow your intuition and take into account the valuable rule. Every method for your extraordinary routines should benefit you. Happy moods mean healthy skin and sparkles in your eyes.
FAQ
How to make time for self care?
Pay a complete attention to activities you admire. Let yourself to relax and concentrate on your inner energy. Depending on the purposes, you may choose particular crafting or leisure spending methods. Everything aims to make you happy again.
What is a good daily self-care routine?
The best way is to take care of your beauty. Apply the organic facial mask or treat yourself with culinary masterpieces. Any activity must improve your physical shape and charge inner energy.
What is self-care Saturday?
Like self-care Sunday, Saturday is a particular time you choose for personal purposes. The main idea is to "clean" your thoughts and start positive transformations.
What day of the week is best for self-care?
Sunday, the last day of the working week, is perfect for self-care procedures. You leave all problems behind you and do everything preferable for your inner self.