Published on March 27th, 2023
Last updated on March 27th, 2023
5 Makeup Tips For Close-Set Eyes
Estimated reading time:
6
minutes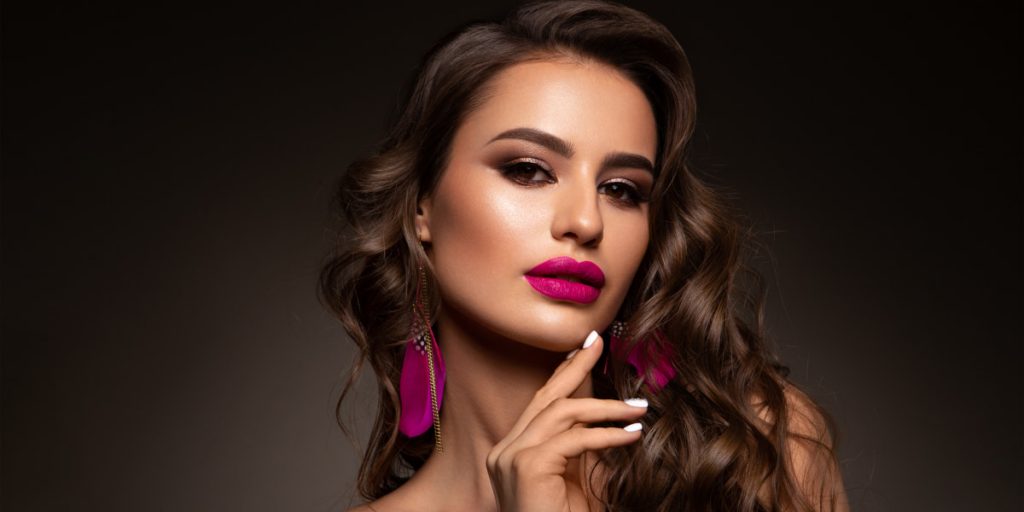 If your eyes are close-set, you can create a slight illusion. It consists in creating a greater distance between them. Many makeup techniques can help you achieve this look. In this article, we will share five makeup for close-set eyes tips to help improve your eyes. We will also help to make them more balanced and proportional. We'll explore different ways to play up your natural features and make the most of your unique beauty.
Whether you're new to makeup or a pro, these makeup tips for close-set eyes will help you create a stunning look. The created best makeup for eyes will emphasize your face shape and improve your appearance. So, let's get started and discover how to apply eye makeup for close-set eyes!
Tips Before Going For Close-Set Eye Makeup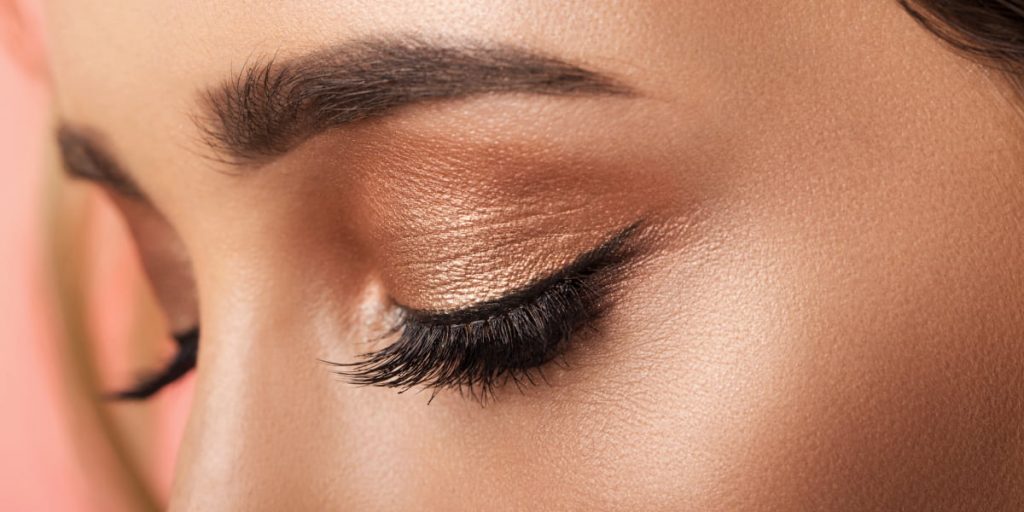 Before we learn how to apply eye makeup for close-set eyes, it's important to prep your skin and eyes. Here are some essential tips to keep in mind:
Start with a clean canvas. Make sure your face is clean and moisturized before you begin. This will help your makeup go on and stay in place longer.
Choose the right products. When it comes to makeup for close-set eyes, there are certain products you should choose. They should create the illusion of more space between the eyes. Look for light, shimmery eyeshadow, and avoid dark, heavy colors. They will help make your eyes look smaller.
Use a primer. A good eyeshadow primer can help your best makeup for eyes stay in place and prevent creasing. Apply a small amount to your eyelids before you begin.
Don't forget your eyebrows. Well-groomed eyebrows will help balance the face. They also draw attention away from close-set eyes. Use a brow pencil or powder to fill in any sparse areas.
Consider your makeup look. When creating makeup looks for close-set eyes, it's important to keep the rest of your face in mind. Balance is key, so avoid going too heavy on the eyes and keep the rest of your makeup subtle and natural.
How To Do Makeup For Close-Set Eyes
It doesn't matter if you're getting ready for a special occasion or want to experiment. This step-by-step guide will help you to create the perfect look for your eyes. So let's dive in and learn how to create flawless makeup for close-set eyes that will highlight your unique features in 6 steps.
Keep in mind that the tips and techniques provided here enhance the appearance of the eyes. The most important thing is to embrace and celebrate your natural beauty. But you should understand that it is not determined by the shape of your eyes.
Step #1. Raise The Eyelids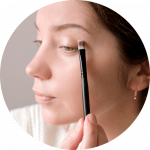 One way to lift your eyelids is to use some makeup techniques. They can create the illusion of more space between the eyes. Here are some makeup tips for close-set eyes:
Use light eyeshadow on the inner corners;
Apply a dark eyeshadow on the outer corners;
Use eyeliner to create a winged effect;
Use false lashes;
Curl your lashes.
Step #2. Create A Gradient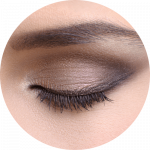 One eyeshadow may not be the most effective option for improving the look of your eyes. To make your eyes appear wider, it's best to use several colors of eyeshadow. Consider selecting a palette that includes three to four coordinating colors.
To create a gradient effect, start with the lightest shade of eyeshadow and apply it to the inner corner of the eye. Then, work your way outward using progressively darker shades. This technique can help widen your eyes. It is extremely important to take your time and mix each shade with others. This will help avoid harsh lines and achieve a cohesive look.
Step #3. Working With The Inner Corner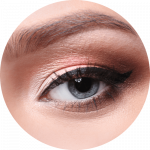 For a more vibrant look, try applying a highlighter to the inner corner of your eye. Use a light shimmery shade for this. Use your finger to gently apply the highlighter to the skin around your tear ducts.
This quick and simple technique can make a noticeable difference. In turn, this makes your eyes look bigger and brighter.
Step #4. Eyeliner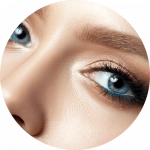 Eyeliner has the power to change your appearance completely. The standard method of lining your eyes may not be the most flattering for your particular eye shape. To accentuate your facial features, apply eyeliner to the outer half of your lash lines. While any type of eyeliner will do, a cat-eye look can be particularly alluring. Regardless of the style you choose, it's important to use a smudge-resistant formula. This is important so that the eyeliner lasts throughout the day.
Step #5. Applying Mascara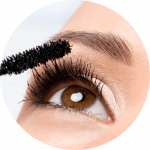 When it comes to achieving a polished eye makeup look, mascara is a crucial element. Apply one or two coats of volumizing mascara to your lashes to enhance their appearance. You may also want to consider adding a few individual false lashes to the outer corner of each eye. Such a chip will help to achieve an even brighter effect. Placing them in this location will create a cooler and more captivating look.
Step #6. Making Eyebrows Wider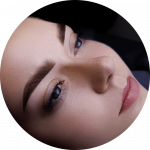 The appearance of your makeup for close-set eyes can be significantly affected by your eyebrows. This will give your brows a bold and stunning look. It will also create the illusion of elongated eyes.
Bottom Line
By following our makeup tips for close-set eyes, you can enhance your eyes and create the illusion of more space between them. Don't forget to prepare your skin and choose the right products properly. Consider your best makeup for eyes when creating a look for close-set eyes. So don't be afraid to experiment with different styles and techniques and have fun. As a result, you will get makeup that will make you feel confident and beautiful.
FAQ
How To Get Beautiful Eyes With Makeup?
To achieve beautiful eyes with the best makeup for eyes, you need to use the right methods and products. They should emphasize natural facial features during their application. But everything will depend on your type and facial features.
Can Close-set Eyes Be Attractive?
Close-set eyes can be attractive and unique. While some people may find close-set eyes more alluring, they can be just as beautiful. Jennifer Aniston, Emma Watson, and Mila Kunis all have close-set eyes. At the same time, they are among the most beautiful women in the world.
What Do Close-set Eyes Indicate?
They say that the distance between the inner corners of the eyes is smaller than average. It's just a physical feature though. But some people believe that they depend on certain personality traits or inclinations.
How To Determine That I Have Close-set Eyes?
To determine this, you can measure the distance between the inner corners of the eyes. Using a ruler or tape measure, measure the distance between the inner corners of your eyes. If the distance is less than the width of one eye, then you have close-set eyes.