Published on October 7th, 2022
Last updated on January 25th, 2023
How To Exfoliate Lips? Sharing My Personal Experience
Estimated reading time:
5
minutes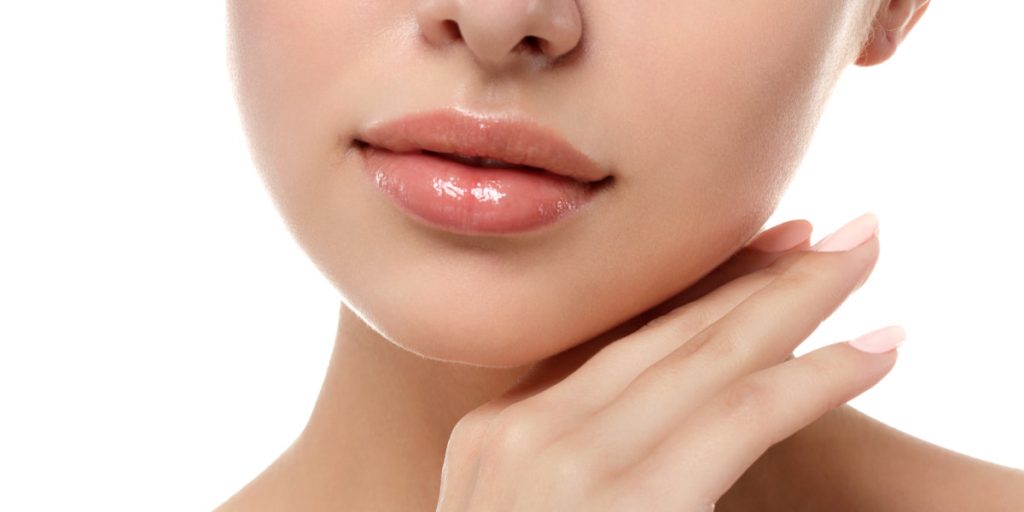 The lips need to be exfoliated from time to time to remove the old keratinized skin. If you are wondering how you can exfoliate your lips at home, then this process is similar to scrubbing the skin of the face. To make a scrub at home, you need to mix any abrasive and moisturizer. All peeling products you can find on store shelves are built on this formula.
For many reasons, most people have dry, crusty lips. It can be connected with the polluted atmosphere, smoking, the influence of wind and sun, and the small amount of water consumed daily. Therefore, each of us needs periodic lips peeling with a unique scrub.
However, those products that you can find on store shelves may contain harmful substances in their composition. Therefore, I suggest you make a peeling remedy from homemade products. Our recipe contains pretty simple and popular ingredients. Such scrub ingredients will not be difficult to find in the kitchen cabinet or in the nearest store.
This guide will tell you about the best way to exfoliate your lips. I will also share a recipe for making a scrub from natural components.
Best Way To Exfoliate Lips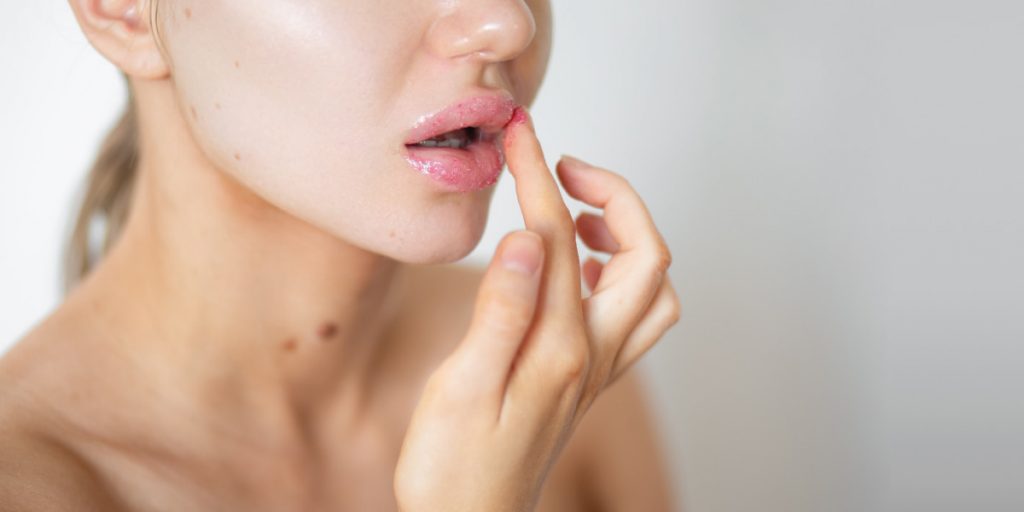 Scrub for lips consists of the use of abrasives and oil or moisturizer. These components will help the product to work gently on the lips and not make them too dry. There are several recipes for creating a product that can exfoliate lips. Such recipes consist of simple components at home or in the nearest store. To create a scrub, mix your favorite abrasive with a creamy emollient. Now we want to tell you how to apply a scrub correctly. Follow these steps:
Pour a spoonful of exfoliator into a small container;
Take a small amount of softener with a cotton swab. The amount of this product will depend on the exfoliator you select. Keep in mind your cotton swab must be covered entirely with moisturizer;
Dip the moisturizing cotton swab into the scrubbing container so that the swab is completely covered with these two components;
Apply your prepared exfoliator to your lips. Massage your lips slowly for about several minutes;
After exfoliating your lips, wipe off the excess product with a clean towel and apply a moisturizing balm.
Lip Peel Recipe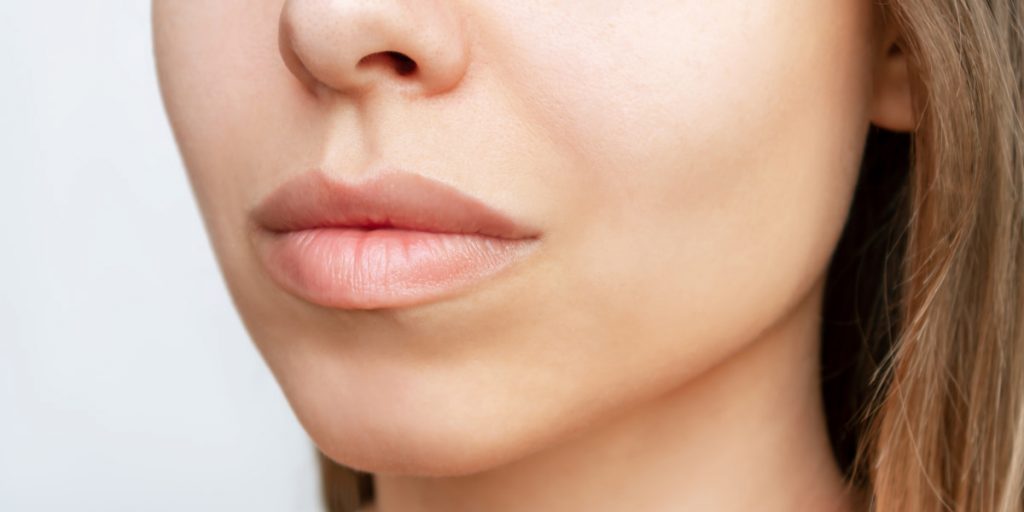 In this block of the article, I want to give an example of one of the possible recipes that you can use to make a scrubbing product for your lips at home.
Required components:
Three teaspoons of sugar;
Half a teaspoon of jojoba oil (or other oil you would like to use for peeling);
Half a teaspoon of honey;
Half a lemon.
Instruction:
Pour the sugar and oil you've chosen into a clean container.
Add honey and lemon to the mixed ingredients from the paragraphs mentioned above.
Mix all components thoroughly.
Apply the resulting product and massage them for about a few minutes.
This simple peeling product will help you exfoliate the old cells of your lips, making them smooth and tender.
What Ingredients Should Not Be Used For A Lip Scrub?
There is a list of undesirable components that cosmetologists do not recommend using for lip peeling. These components can cause burning and other discomforts.
| | |
| --- | --- |
| Ingredients to avoid in lip exfoliator | Ingredients to use in a lip exfoliator |
| Camphor | Shea butter |
| Cinnamon | Hempseed oil |
| Eucalyptus | Castor seed oil |
| Menthol | |
Don't Limit Yourself With Lip Exfoliation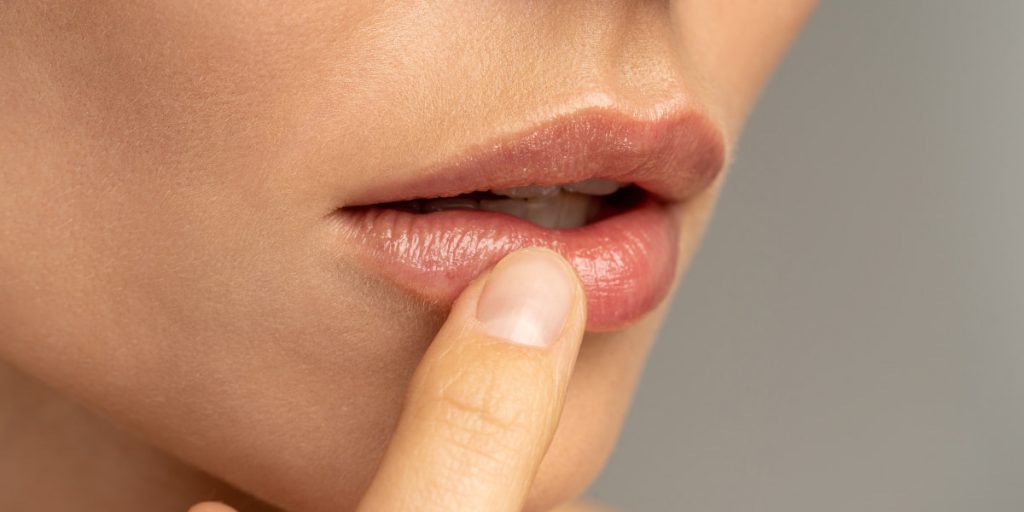 In addition to exfoliating your lips, there are several tips you must follow to care about your lips. Be sure to follow our recommendations, which are essential to your daily lip care routine to keep them looking great.
Before going to bed, use a moisturizing lip balm that does not contain irritants. Instead of such a product, you can use a moisturizer;
Before going to the street, use a lip balm with an SPF of 30 or higher;
Drink enough water so your lips don't dry out;
If you have a habit of biting your lips or licking them excessively, get rid of them. Biting your lips will cause them to crack and crust. Frequent licking will make your lips dry. It may not be easy to control your habits, but you should do it for your health and beauty.
Bottom Line
Thus, we discussed why you must use an exfoliation for lips, how to apply it correctly, and how to prepare a scrub from the products you can find on the shelves of kitchen cabinets. I advise you to prepare scrubs yourself from natural components, as store-bought options can contain some harmful components. Use such a peeling product you prepared yourself once a week, and you will notice how the condition of your lips has improved significantly.
FAQ
How Do I Exfoliate My Lips?
To exfoliate your lips, mix an abrasive and a moisturizer. Apply the peeling agent to your lips in a circular motion and massage them for about a couple of minutes.
Do Exfoliated Lips Seem Bigger?
The lip peeling process helps to clear flaky lips and dead cells. After peeling, your lips can look bigger and fuller.
Can I Exfoliate My Lips Every Day?
No, you can't exfoliate your lips every day. Excessive exfoliation of the lips can lead to some side effects. Scrub your lips no more than three times a week. It will be enough to keep the lips healthy, tender, and attractive.
Can You Exfoliate Your Lips With A Toothbrush?
Yes, a toothbrush can be one of your lip exfoliators. Take a clean, soft lip brush and run it over your lips for a few minutes. This peeling can be combined with weekly lip peeling using scrubs prepared by you.