Published on January 31st, 2023
Last updated on February 1st, 2023
How To Apply A Lip Liner? Tips For Beginners     
Estimated reading time:
9
minutes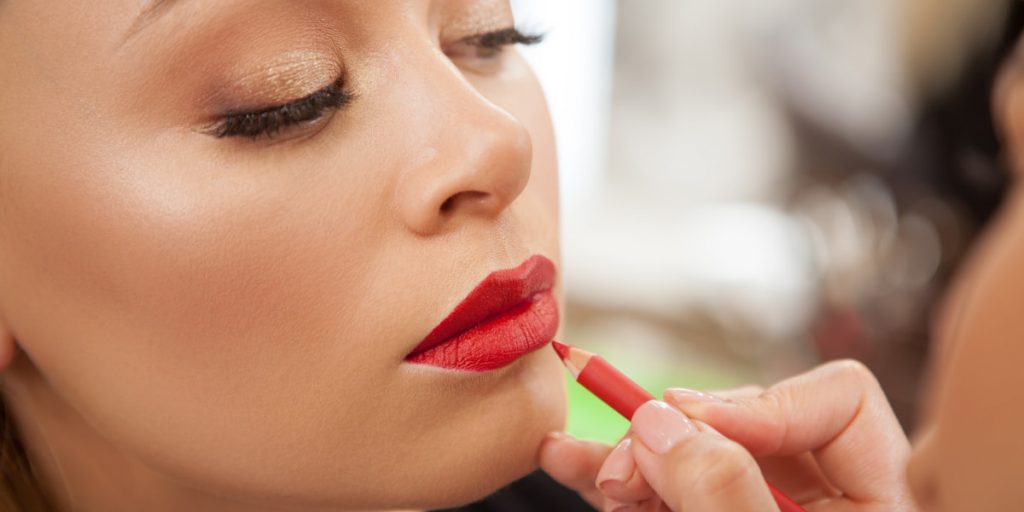 Lip makeup is an integral part of the image. It can emphasize the expressiveness of the look. But how to apply a lip liner properly? The easiest way to apply a liner is to contour using special secrets. A lip pencil can be an invaluable aid in makeup. It will clearly outline your lips, visually enlarge them and give a piquant curve. The main purpose of the lip liner is to keep the lipstick "in place" and not to let it bleed. For this purpose, manufacturers add wax to their composition.
A pencil should not be too soft, as otherwise, the lipstick will smudge. But it should not be too hard either: there is a risk of traumatizing the lip skin. Our article will tell you about the best application variants of lip liners for beginners. See how to use lip liners correctly.
5 Perfect Ways To Apply A Lip Liner
A lip liner should match the tone of your lipstick. And modern lip makeup is such that the pencil should not be visible. Professional makeup artists even refuse to use a pencil or liner. They immediately draw the shape of the lips with a brush. But this lip liner option can be difficult for beginners. So, read on for a step-by-step explanation of applying lip liner:
Use a pencil to line your lips carefully
Apply clear and correct lines. It is important that your lips are well-cleaned. Also, remember to sharpen the lip pencil.
Outline from the top center part of the lips
Draw only the center part in the shape of a bird above the upper lip. Then move on to the lower lip, outline in the center only. At this point, you may want to enlarge your lips slightly.
You should outline just above your natural lip line to make your lips look fuller. It is a good lip liner tip. Go beyond the contour at the center points. That way, it will look as natural as possible.
Draw a line from the left corner to the right
Then, across the lower lip, draw a line from the left corner to the right. To make the line smooth and clear, draw it with short soft strokes. Paint the corners, drawing strictly along the contour.
The lines of the upper and lower lip should connect in the corners.
If the line is impossible, you can put a point close to each other. Tracing the contour makes the lips appear plump. Remember that we apply a lip liner contour of the anatomical lips line, not the color.
Trace the pencil around all the lips
Then lightly trace the pencil around all the lips without going beyond the borders. Do not try to increase the size of your lips by drawing the sidelines. It will make your image somewhat vulgar. It will also be too noticeable that you're out of contour.
Apply lipstick or gloss with a brush
And as a finishing touch, apply lipstick or gloss with a brush. A transparent gloss gives your lips more volume. You can also combine the two glosses.
Apply a lighter shade in the center of the lips and a darker one on the sides. And vice versa, to make full lips seem thinner, make the contour line narrower than the natural lip edge. It is one more lip liner use.
Lip Liner Coloring Tips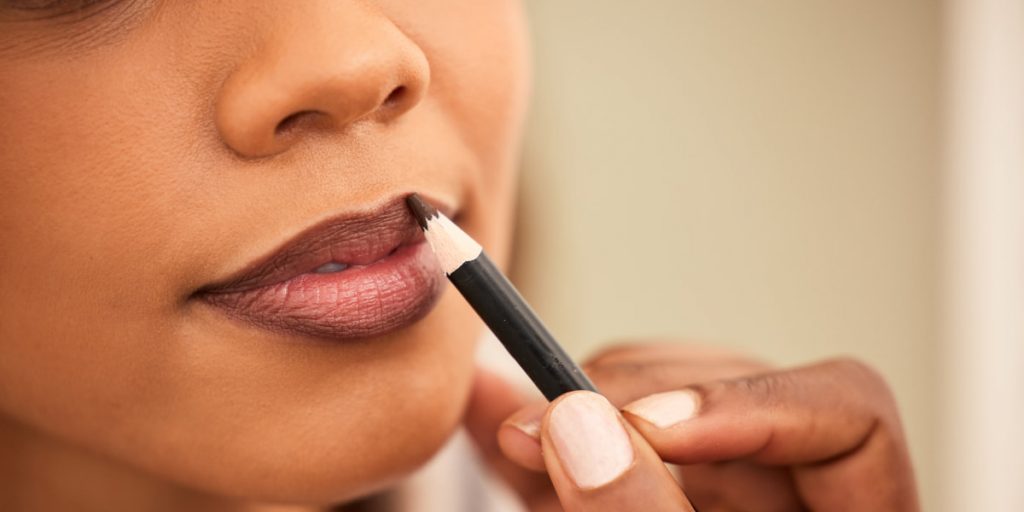 You can use lip liners for different purposes:
If your lips are thin or fuzzy
Highlight the lip contour with a pencil that is one shade darker than the natural lip shade – this will instantly make them appear fuller and more noticeable on the face. As it is the main purpose of lip liner. Apply a touch of highlighter to the upper lip area.
If your lipstick has a glossy finish and moisturizing formula
These lipsticks tend to be less long-lasting than matte lipsticks. To prevent smudging, makeup artists advise using a natural pink contour pencil. Before applying lipstick, it can highlight the contour. Also, it fills the area inside with concealer and translucent powder.
If you don't want to reapply lipstick throughout the day
To prevent the color from fading after a few hours. And do not leave only the outline of the lip makeup. You should shade the entire surface of the lips with a pencil before applying the lipstick. This will help keep the lipstick in place and prolong the staying power of your makeup.
Use it instead of lipstick
A contour pencil is essentially the same as matte lipstick but in a higher concentration. Choose a soft texture if you plan to use your makeup with a lip liner. Since it shrinks more easily. Makeup artists love this simple technique, and the lip makeup turns out matte or with a slight satin glow. In this case, it is better to choose a less permanent but more satin pencil so it does not look too dry on the lips.
Lip pencil as a shadow background
A brown lip pencil works very well for shadow underlays in classic smokey eyes. Brown lip pencils would seem to be a thing of the past. Use this option of lip liner. However, today, we find them a new, absolutely ingenious use. And, quite rightly, it's a smokey liner. The lip pencil is delightfully easy to shade, and you can easily apply a matching shadow over it. This option looks perfect on non-contrasting, warm color types.
The pencil is like a cream blush
You can apply the pencil and quickly blush on the "apples" of your cheeks. It is one more interesting purpose of lip liner. This will give the complete harmony of shades in the makeup. Because then, the shades of lips and blush will coincide 100%. This trick, like all geniuses, is simple, but the effect is excellent.
What Are Lip Liners Used For?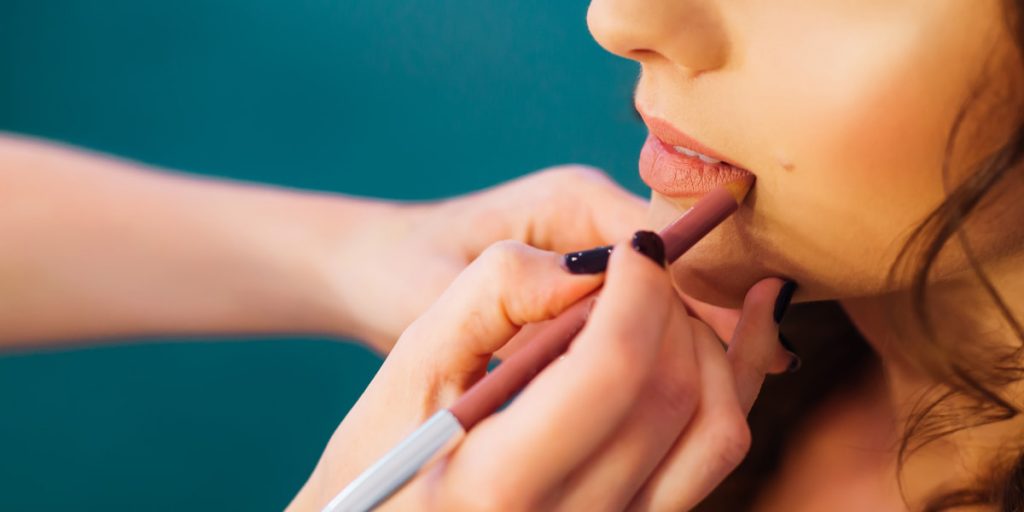 Lip liners are mainly used for emphasizing the lip's shape. It first appeared in the cosmetic market in the 1950s. It was traditionally made using a formulation similar to the eyebrow or eye pencils. Famous Hollywood actresses of that time adored them for a good reason!
Because even then, with the help of a pencil, lips were absolutely transformed. They became sensual and very seductive. So what is the purpose of lip liner? Look at some purposes below:
create a clear contour;
refine the shape;
make your lips look bigger – create a lip contour that is slightly higher than the natural contour;
make lips look smaller – trace a contour inside the lips' borders;
increase the staying power of other products (lipstick or gloss);
brighter color of lipstick or gloss applied over it;
keep glosses and lipsticks, preventing them from bleeding or going out of contour;
if the consistency allows, you can easily apply lip liner instead of lipstick;
create ombré makeup, a soft gradient that creates a "kissed" effect on the lips.
Lip liner is a simple, compact, and often not expensive beauty product indispensable for creating spectacular makeup. But how to choose it?
How To Choose A Lip Liner For Beginners?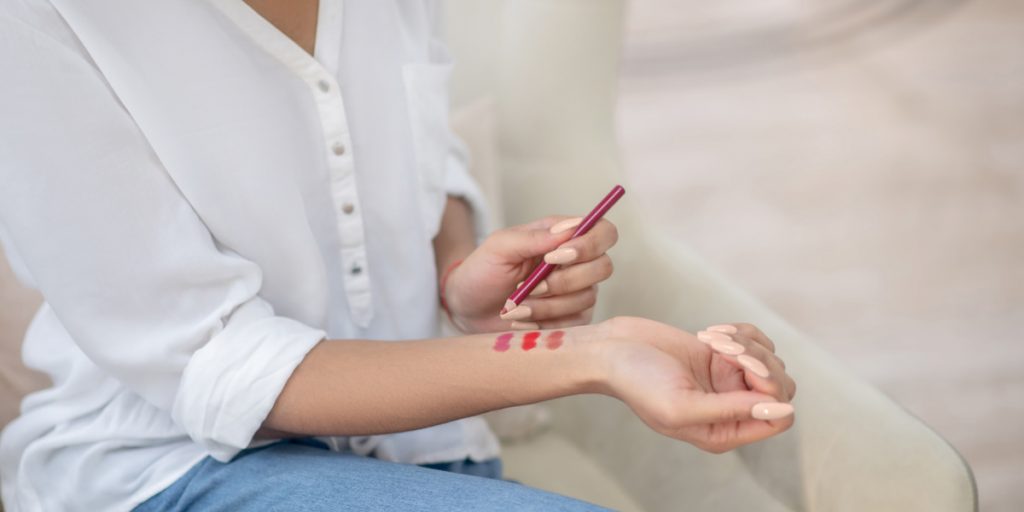 The main thing to remember when choosing a lip liner is the thickness of the lead. Thicker eyeliner is more versatile. You can use it for contouring and as a lipstick or sheer gloss base.
This will help extend the longevity of the product. Thinner pencils are mostly used for outlining only. So, I'll help you determine which pencil you need. To this lip liner, it is enough to understand what they are. There are two main lip pencils:
A clear, contour pencil. As a rule, such pencils are enclosed in a wooden cartridge. The advantage of a wooden pencil is that it is economical and can be sharpened as you wish. This type of pencil is the hardest and can draw fine and clear lines.
A soft, steady pencil is often available in a plastic cartridge that protects the pencil from drying out and losing its properties. Such a pencil has a slightly softer texture than a wooden case. It does a great job with clear lines, and it's also great for shading.
Let's choose a color for applying lip liner:
When choosing a lip pencil color, prefer a color that matches the tone of your lipstick.
Avoid strong contrasts between the lip liner and your lipstick. The color of the lip liner should not be too light or too dark with the color of your lipstick.
A beige pencil that matches the color of your skin applied to the entire surface of the lips, can replace the primer. It perfectly retains gloss on the lips, not allowing it to spread.
Use a white lip pencil to enhance your lips visually. It will make your lips visually plumper. As it is the main purpose of lip liner. You can use it to create beautiful highlights in the center of your lips, making them look fuller and sexier.
Bottom Line
So, applying lip liners make lips more expressive and allows you to correct their shape and size. Now you know a few important lip liner tips and tricks. And you can easily find the right shade and apply lipstick and pencil correctly.
FAQ
How To Paint The Lips Pencil Depending On The Type Of Face?
If you have a round face, it is better not to trace curved contours of the lips, preferring straight, clear lines. On the contrary, a narrow and thin face seems more feminine if the lips are well-painted and shiny.
How To Make Lip Liner Stay Longer?
Use a fixative, transparent color with mineral composition. At backstage shows, makeup artists use the following technique. A thin napkin is placed on the lips, and a fluffy brush with powder to fix the makeup on top of it.
How To Make Voluminous Lips With A White Pencil?
Apply a slight white color to the center parts of the upper and lower lips and smooth it out to the sides with your finger until a diffused glass is formed. This will create a soft gloss that will make your lips look more voluminous. Next, apply a clear gloss.
Why Use Invisible Lip Liners?
You can use it to prevent lipstick from smudging. A colorless lip liner can help create a precise lip contour without the need to match your lipstick to the shade beforehand. It makes your lips look more natural.