Published on August 8th, 2022
Last updated on January 25th, 2023
Makeup For Red Hair To Enhance Natural Beauty Of The Face
Estimated reading time:
7
minutes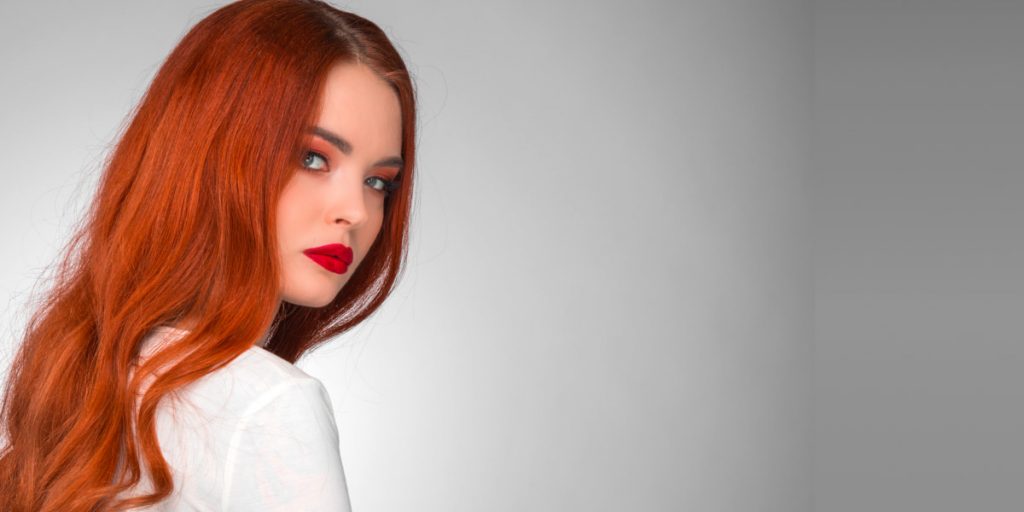 Carefully chosen cosmetics for redheads may enhance the beauty of the face by giving it a hint of expression. There are distinct suggestions for the choice of materials and colors for each type of look, including makeup for red hair.
Remember that what appears unattractive on blondes will look pretty decent on brunettes. Because redheads frequently have additional aspects added to their look in addition to their hair, choosing makeup for them requires extra care.
Knowing what type of red you are is crucial as well. Orange-red, violet red, or natural red, are the three colors of red that most people associate with. The only color found in nature is copper or orange-red.
Let's take a closer look at the characteristics of the red-haired women's exterior data.
Foundation Makeup For Redheads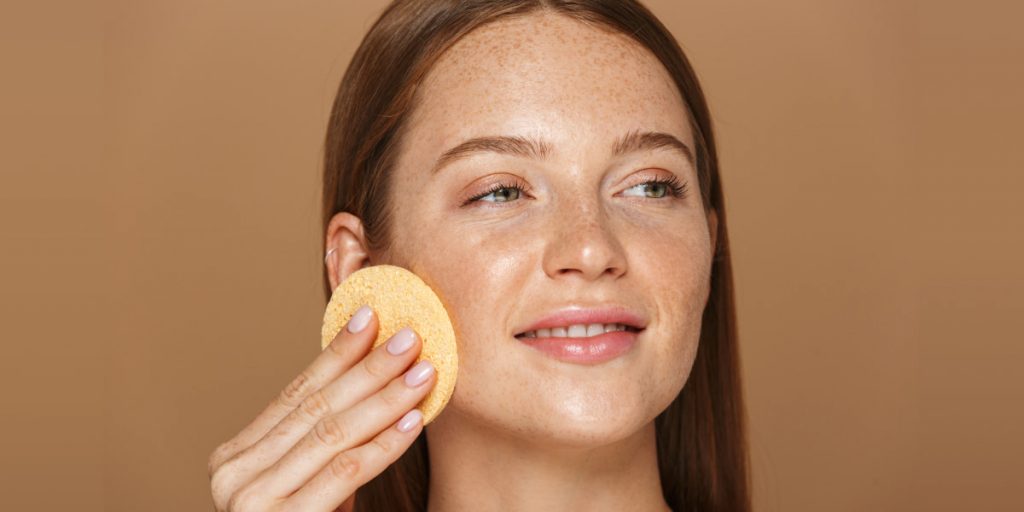 If you use dark tonal products on light skin, sometimes even porcelain skin, you risk creating an unattractive mask instead of a light tan. For the coverage to be consistent and without a sudden transition to your skin's natural tone, it is essential to select a foundation that matches the color of the skin on your neck.
Freckles shouldn't be overlooked because they frequently beautify the skin of girls with red hair. Since they are the focal point of the appearance, many expert makeup artists advise against concealing them with a thick foundation coating. They will only become less evident with a bit of cream that looks highly adorable and amusing.
Eyebrow Makeup For Redheads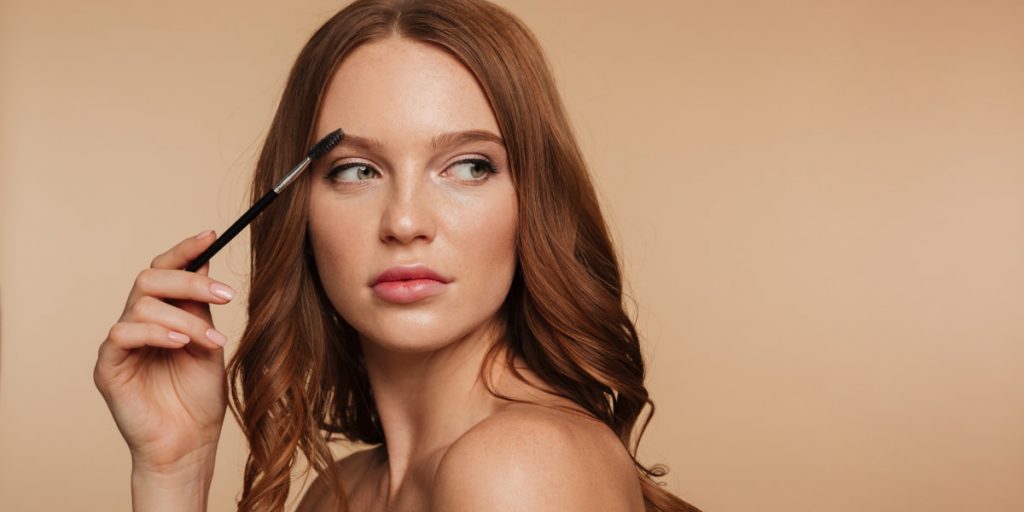 Additionally, red-haired ladies frequently have sparse eyelashes and eyebrows, which must be highlighted. Try to select brown eyebrow colors that complement the color of your hair. You may select a dark brown mascara or use ordinary black and apply a thin, scarcely perceptible coating. That advice for ginger makeup may enhance its appearance while maintaining its naturalness and authenticity.
Avoid adding dark hues to your makeup if your complexion is naturally dark, your eyebrows are dark, and you have thick, black eyelashes. You risk making your face appear heavier and losing its capacity to express itself organically. You may stop using them by substituting a clear fixing gel for the black mascara and brow pencil.
Eye Color Importance
The eyes are often the most prominent feature in red-haired ladies with a pale complexion. It's crucial to carefully highlight their attractiveness while also making the proper color choices that don't take away from the girl's unique look. Let's look at the appropriate ways and hues for each type of redhead's makeup eye color.
It is important to remember that warm colors work best for brown-eyed girls while applying makeup. For instance, you may use cream tones to gently lighten the inner corner of the eyes and the brow area, while a warm eyeshadow would be used to darken the outside corner. It is best to produce shadows using the blending method instead of precise contours, which would spoil the look;
Because the contrast between blue eyes and red hair is already there, you may appropriately enhance this aspect with cosmetics. For instance, warm eyeshadow makeup for red hair, particularly brown ones, looks good on ladies with blue eyes because they make the eyes look bigger and deeper. Eyeshadow in the colors of blue, silver, and emerald is ideal for enhancing contrast and giving your appearance a unique aspect;
For instance, warm and cool shadow colors work well on women with green eyes because they both play off or enhance the color of the eyes. The only exceptions are green eyeshadows, which shouldn't merge into a gorgeous girl's iris color; thus, we advise choosing a product that is a few shades darker.
To seem proper and neat without appearing vulgar, it is best to keep your everyday redheads makeup to light touches like neat arrows or shading on the outer corner of the eye. You may use bolder colors for an evening appearance, such as smoky eyes with diamond tints, bright or black lipstick, and more pronounced arrows in various hues.
Lipstick Makeup For Red Hair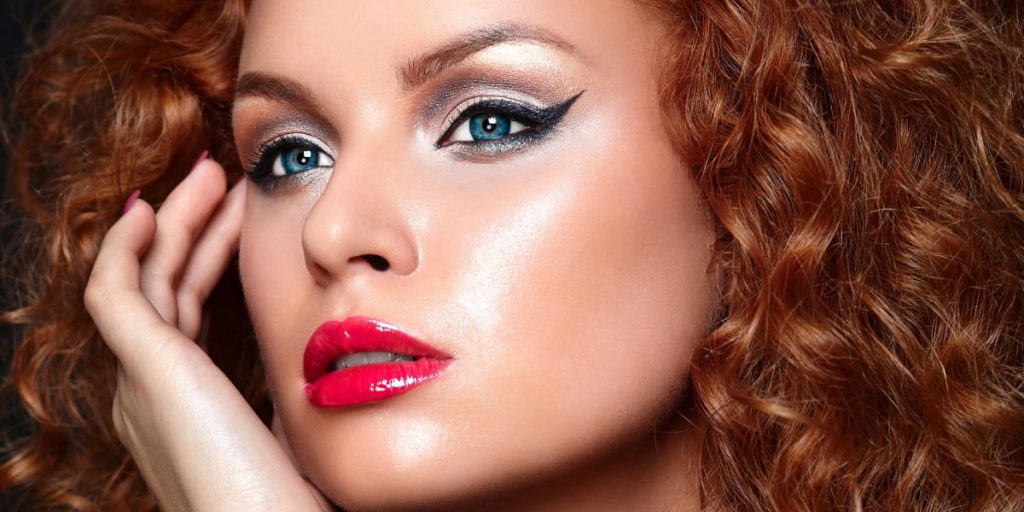 You may experiment with vivid colors or soften the appearance with neutral tones.
It is also worth using subtle, transparent hues on the lips to highlight them and draw attention to the blush – coral or peach, for instance;
Red lipstick may be the shade that suits redheaded ladies the most out of all the vibrant lipstick hues;
Whether you use berry tones that are a little deeper, "pure" red, or variations of carrot red, the outcome will be the same.
The matte texture of the lipstick makes its hue appear softer and more subdued. Glossy enables you to get a brighter appearance appropriate for nighttime makeup.
Blush Makeup For Redheads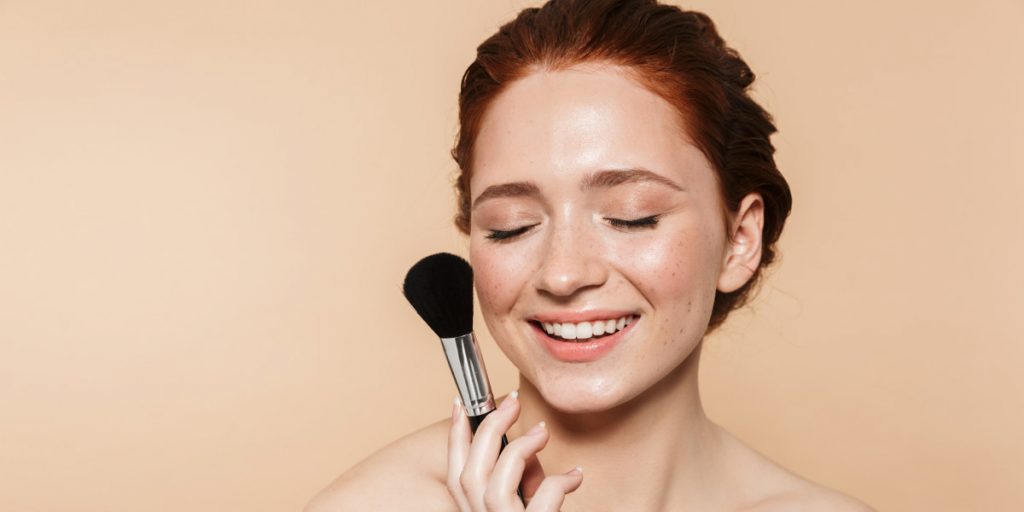 It is best for those with naturally red hair to avoid using bronzers and blushes with deep pink undertones.
On redhead women with warm skin tones and brown, hazel, or green eyes, blush in shades of reddish brown, peach, apricot, terracotta, and coral look best;
Owners with a very light complexion without freckles, blue or gray eyes, and pale pink or peach shades are acceptable. If you combine everything, the blush will not be natural, and the color on the cheeks will seem strange.
Bronzers and self-tanners should be avoided if you have pale skin. This category's product colors are as similar to the color of the hair as possible, which kills the attractive contrast between light skin and brilliant hair and makes freckles appear deeper. Additionally, a woman with red hair and a tan will look ridiculous and unnatural.
Ginger Makeup Tips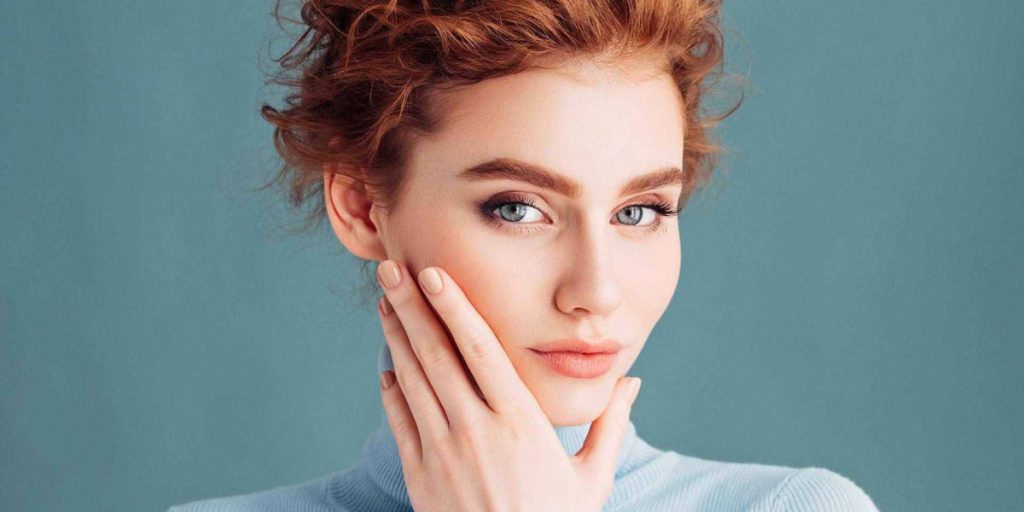 I urge you to familiarize yourself with a few basic rules that are most effective so that applying makeup is always pleasurable and does not turn into torture:
Use moisturizers after applying foundation as well. After touching the water, the skin must always be moisturized to prevent irritation and peeling;
You shouldn't remove your freckles since they look so good on you. Redheads' makeup will also appear much younger with freckles than heavy makeup on your face;
Lips should always be moisturized, not just when wearing cosmetics. It is advised to use skin care products multiple times a day and before bed;
It is preferable to style your hair first if you are considering cosmetics for a specific hairdo. To produce a more comprehensive image, you can change the strength of the colors you apply;
Makeup for redheads should be unique; therefore, you shouldn't compare yourself to stunning magazine images because many females with red hair do not look well in bright makeup.
Summary
Everybody has their style; therefore, not every cosmetic option will work for ginger makeup. Redheads should follow some guidelines to appear attractive and not vulgar. Don't be ashamed of your freckles, but play around with the color of your lipstick.
FAQ
What Makeups Look Best With Red Hair?
Many colors might be attractive for redheads, but warm or nude tones are the greatest. Additionally, you can experiment with lipstick.
What Color Of Eyeshadow Looks Good With Red Hair?
Redheads may look good with warm (not green!) eye makeup. Try experimenting with eye shadows as well.
What Lipstic Color Fits Red Hair?
Simply put, lipstick is something you can experiment with fearlessly. Try bright and nude tones as well. Here, it depends on personal preference and deviates from stylists' recommendations.
Do Redheads Look Well With Eyeliner?
For redheads, black eyeliner is an excellent look since it can stand alone yet appear sophisticated. Dark colors appear darker and bright colors appear brighter when applied to pale skin than warmer, deeper skin tones.