Published on September 3rd, 2022
Last updated on January 31st, 2023
What Causes Greasy Hair And How To Get Rid Oily Hair Fast?
Estimated reading time:
9
minutes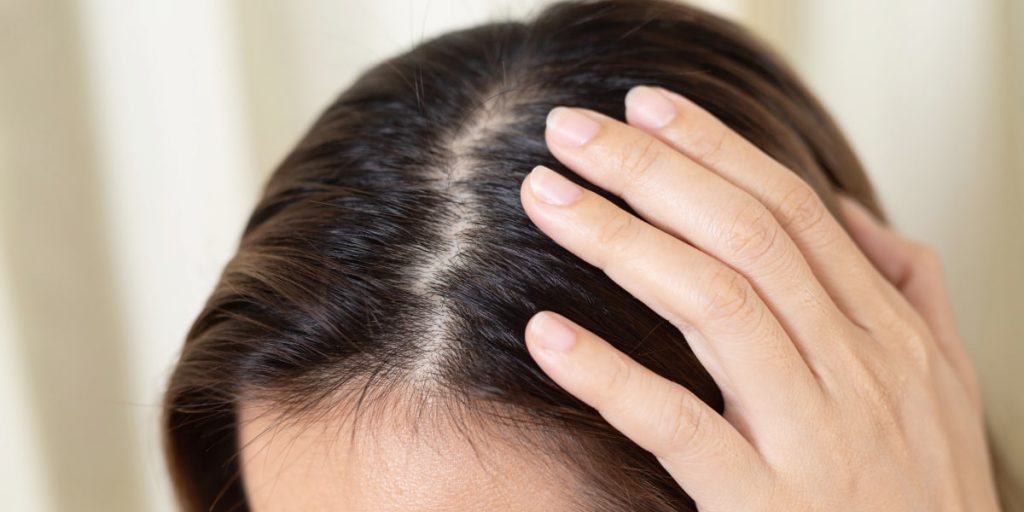 The reasons for greasy hair are numerous. No matter how frequently you wash your hair, if it continually feels and looks greasy, your hair may be producing too much oil. The increased activity of the head's sebaceous glands causes the hair to quickly become dirty and unkempt after washing within a few hours. But with the proper care, fresh hair might last longer.
The functioning of organs and systems inside the human body is intricately interrelated. Although some manifestations of natural processes may not agree with us or even bother us, they are necessary for our bodies to function normally. Our bodies produce sebum, which can moisturize the skin and prevent harmful bacteria from harming it. To remove grease from hair, you must know that wrong cosmetics choice, poor maintenance, and other external factors frequently cause sebum production to increase.
Many people experience the issue of oily hair. Additionally, this problem may appear quickly or stay for years. If you notice that your hair has become greasy at the roots or down and want to know what to do, this information is for you.
Causes Of Oily Hair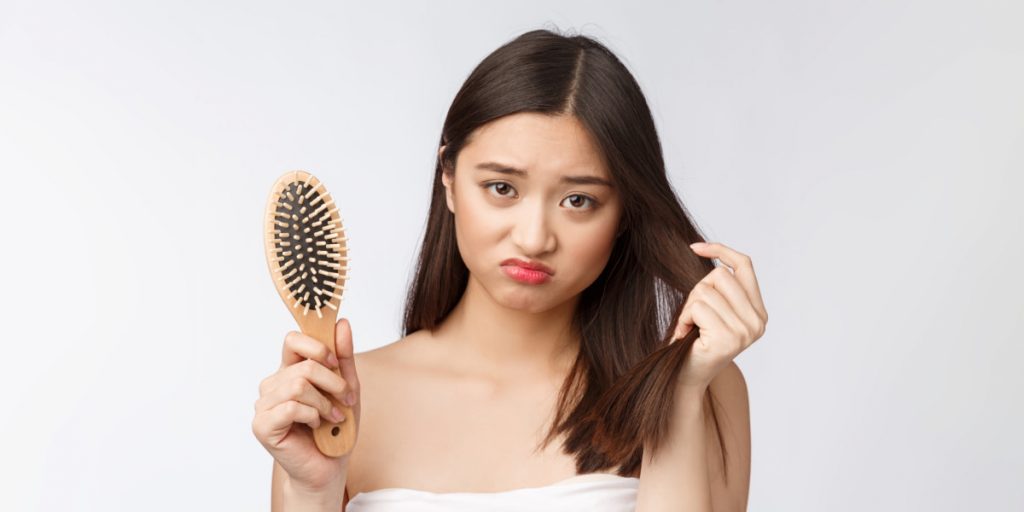 Trichologists and dermatologists observe that because hair lacks sebaceous glands, it cannot be greasy in and of itself. The following processes occur in our body:
Sebaceous glands connect each follicle containing the hair root;
They create enough sebum in their natural state to build the hydrolipidic barrier of the scalp and shield the length and tips of the hair from environmental factors;
Sebaceous gland irritation causes an increase in sebum production, which causes the hair to become oily very rapidly.
Oily hair causes dandruff and thinning hair when left untreated. Therefore you should address the cause of these issues before seeking a cure.
Additionally, the quickest become unclean hair kinds are the ones that follow:
Thin and sparse. There isn't enough hair to evenly distribute or absorb the skin's fat secretes throughout its length. Therefore, if you've just burned or bleached your hair, this could cause oily hair to appear;
Straight. In this situation, sebum runs from the roots to the tips of each hair. Such hair lacks curls, which might act as a barrier to fat;
Curly. Where their owners suffer oiliness most frequently is near the roots. As a result of sebum's inability to pass through hair, it builds up close to the head.
Here are the most popular reasons for greasy hair:
1. You Wash Your Hair Too Often
In maintaining clean, fresh hair, we frequently contribute to the hair's rapid root oil accumulation. For instance, if you have a normal hair type, washing your hair every day damages the skin's natural barrier. It prompts the body to produce more intense and copious amounts of sebum to shield it. To remove grease from hair, stop washing your head too often.
2. Improper Care
Hot water removes the skin's protective natural oil when you wash your hair with it. The disturbed epidermis starts producing more of the missing sebum right away.
Shampoos, conditioners, nutrition- and deep-moisturizing masks function by forming the thinnest layer possible on each hair. They prevent moisture and nutrients from evaporating quickly. That is one of the leading oily hair causes, as cosmetics will give your hair an "unwashed" appearance.
Your scalp will become dry if you use a hot air dryer. The cover responds by increasing the creation of fat to retain moisture. Dry your hair in a low heat setting.
A tail or braid causes an accumulation of sebum that only affects the roots. The roots get greasy soon because there isn't enough hair in this area to absorb and disperse it.
3. Hormonal Factors Or Genetic Characteristics
Due to hormonal changes in the body, such as those caused by pregnancy or the hormonal surges that occur throughout adolescence, hair can quickly become dirty. The issue will go away on its own, and you may remove grease from your hair after the hormonal storm passes.
Your hair's quick oil production is probably a hereditary tendency if you have close relatives who struggle with excessive sebum production. Additionally, natural curls that are small and sparse, straight or artificially smoothed strands, gain weight quickly and more powerfully. Overly high-fat levels are the norm during pregnancy and lactation. If not, it might be a sign of some illnesses.
4. Incorrect Nutrition
Foods like canned goods and pickles, smoked meats, coffee, alcohol, rich meat broths, wheat products, sweets, and hot spices can be oily hair causes. The body's deficiency in critical trace elements, including zinc and vitamins A, B, E, and D, and certain foods, also contributes to the increased activity of the sebaceous glands. Because of this, it's crucial to include foods with a high content of them in the daily diet or supplement the diet with the missing nutrients.
5. Internal Factors
Oral contraceptives or stopping them during adolescence and after menopause can all increase greasiness against hormonal failure. It is worthwhile to consult an endocrinologist and a gynaecologist to do the required tests. It is also vital to regulate the body's androgen and estrogen levels because only a doctor can advise you on handling such issues.
Frequently, dermatological conditions like eczema, psoriasis, seborrheic dermatitis, and Demodex mite infestation cause hair greasiness. To remove grease from hair, you should see a dermatologist and apply specialized medical cosmetics in addition to your doctor's medications.
Your body releases an excessive amount of the hormone cortisol, which stimulates your sebaceous glands. You could practice responding calmly to external stimuli or attempt breathing and meditative techniques when you're under a lot of stress.
6. External Factors
One of the surprising reasons for greasy hair is that your sebaceous glands will work harder if you reside in a region with high humidity. Therefore, do not be shocked if your hair gets dirty quickly if you have recently moved to a more humid environment or have a moist home.
Up to 20 grams of sebum are produced daily by hair follicles on the scalp. Hair loses volume and freshness near the skin, but its mass stays clean for a few days at least. The fat from the roots soon spreads over the entire length if you carefully and regularly comb your hair. As a result, the hair may become oily the day after washing.
You aid in the distribution of fat along the length of the hair by often touching it. The fingertips have enough sebum as well. Get rid of the undesirable habit of wrapping hair around your finger or scratching your head.
Quick Ways To Remove Grease From Hair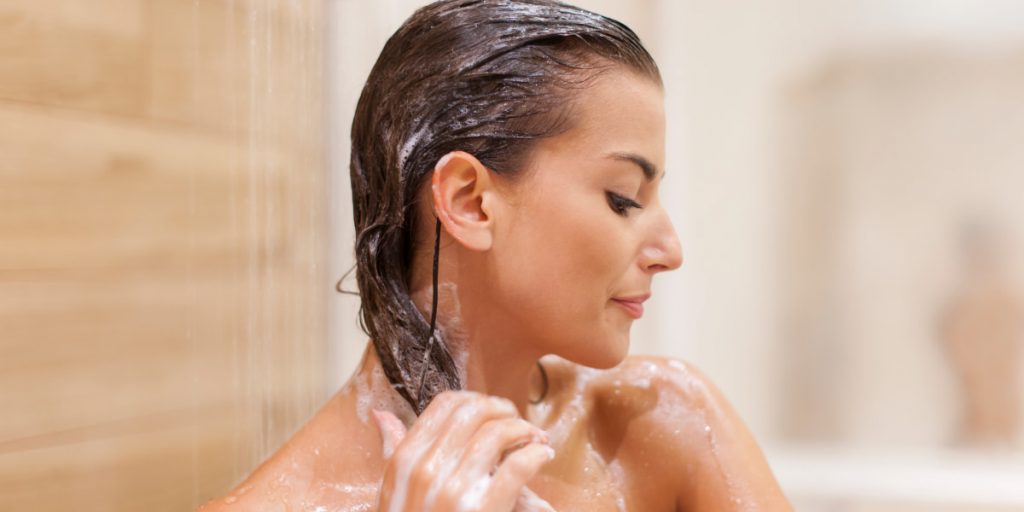 Extreme time or resource constraints call for radical solutions. The alternatives are as follows:
Put on a headpiece, such as a hat, scarf, bandage, or lovely scarf;
Use starch, flour (ideally corn flour), pulverized oatmeal, baby powder, and mustard powder as alternatives to dry shampoo to remove grease from hair. Sometimes, shampoo and hair powder are combined in a 1:1 ratio to increase the effect. Massage the head for two minutes after application. After waiting 5 to 10 minutes, dry your head with a towel;
A dry conditioner and hair oil will work for people whose hair is not prone to heavy oiling but appears stale without washing;
After a milder terry towel wipe than you would after a typical wash, dry the hair;
Add lemon juice to your hair with a cotton swab, then dry with a hair dryer to remove grease from the hair;
Use dry shampoo. For those with oily hair types, this option is highly pertinent. It is an absorbent dry powder;
Shampoo should be sprayed at least 15 cm away from the hair to make removing it simpler after the operation;
Use a wooden comb to brush your hair. The wooden brush will absorb sebum secretions.
Lifestyle Routine To Prevent Oily Hair Causes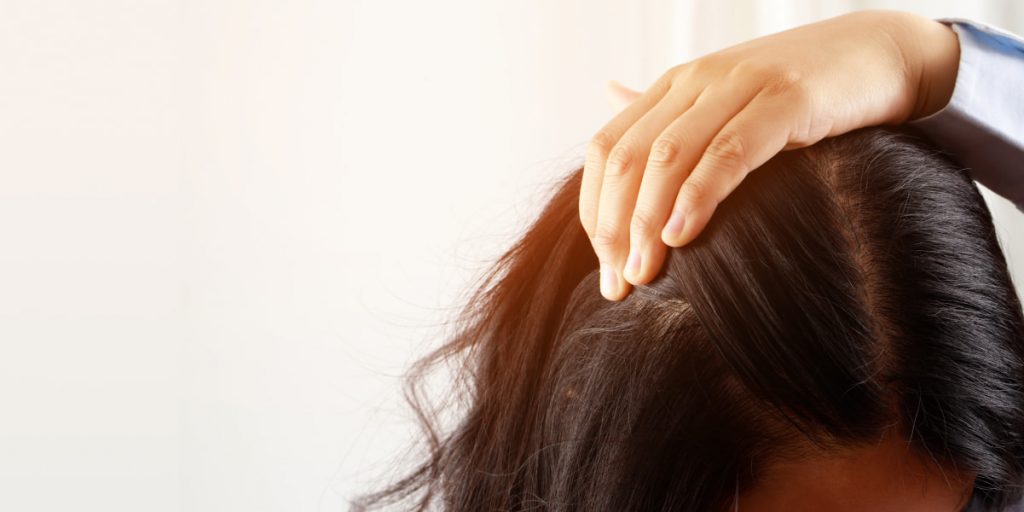 It is not advised to wash your hair daily if you have greasy hair. It is advisable to wash your hair two to three times per week with warm water rather than hot (it activates the sebaceous glands). This won't lessen the sebaceous glands' activity, but the hair will suffer.
Look for items that contain vitamins and plant extracts. Just check for an allergic reaction first. Before applying shampoo to the hair, shampoo is preferably foamed on the palms. You can wash oily hair twice.
If the water in your home is "hard", you can use mineral, melted, or heated water to remove grease from hair;
Oily hair can benefit from certain balms that moisturize. It is sufficient to spread them evenly down the length of the hair, moving back from the scalp by 3-5 centimeters rather than applying them to the roots;
Scrubs for the scalp encourage mild exfoliation or the elimination of dead skin cells obstructing metabolic functions. Such scrubs only need to be worn once every week to reduce oily hair causes;
Since the sebaceous glands work more at night, it is recommended to oily shampoo hair in the morning. Apply the shampoo with massage motions solely on the roots if your hair is greasy and dry at the ends. The shampoo will thoroughly cleanse the tips after the foam is removed;
Try using multiple masks to nurture hair and give it roots to remove extra sebum. Put a clay mask on the hair shafts and a mask with hydrating and vitamin components on the roots.
It's normal to experience oily hair. Therefore, you shouldn't be alarmed by it. It would help if you took the proper care and correctly identified the oily hair causes.
FAQ
How Often Should Oily Hair Be Washed?
Consider washing your hair once every 1-2 days if you have oily hair or use hair care products frequently. Less frequent hair washing is possible for those with dry hair. Only wash your hair once every two weeks or less if you have oily or textured hair.
What Hormone Makes Hair Greasy?
It is brought on by testosterone, which plays a significant role in developing female and male reproduction. The hormone testosterone is known to promote the production of sebum, which can provide the appearance of oily skin and hair.
Can Oily Hair Cause Dandruff?
Sebaceous glands near the hair follicles produce more sebum or oil, which causes a greasy, oily scalp. Other dandruff-causing disorders result from an oily scalp.
Can Greasy Hair Be Removed With Dry Shampoo?
Dry shampoo helps eliminate grime, grit, and extra oil from hair without forcing you to wash and style it. Additionally, it can aid in reviving and refreshing hair that has lost its shape or gone flat.
How To Get Rid Of Greasy Hair Fast?
You could put on a hat. In addition, you can use dry shampoo or an alternative, such as starch, ground oats, baby powder, or mustard powder. Additionally, you can use a cotton swab to apply lemon juice to your hair and then dry it with a hair dryer.
What Causes Greasy Hair?
Regular hair washing, poor maintenance, and hormonal disruptions result in greasy hair. Incorrect nutrition and additional internal and external causes can also result in greasy hair.
Why Is My Hair So Oily?
Sebaceous glands connect each hair root-containing follicle. In their natural form, they produce enough sebum to construct the hydrolipidic barrier of the scalp and protect the length and tips of the hair from the elements. Inflammation of the sebaceous glands increases sebum production, quickly making the hair greasy.