Published on January 20th, 2023
Last updated on January 24th, 2023
Benefits Of Honey For Your Face That You Didn't Know About
Estimated reading time:
6
minutes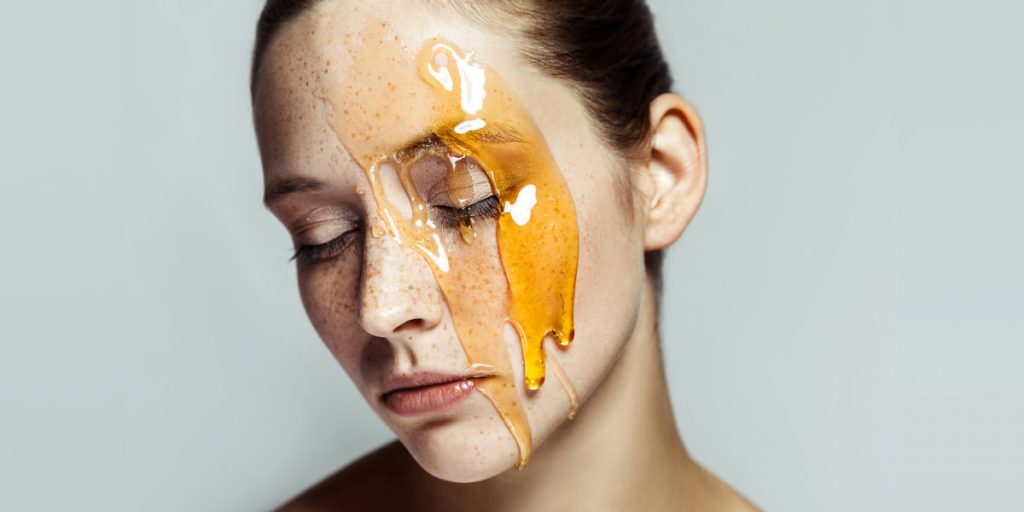 People have been using honey in skin care for hundreds of years, and it's no wonder. Honey is a versatile and affordable way to nourish your skin! It has natural antibacterial properties. You'll find benefits ranging from treating acne to an evening out skin tone and reducing inflammation. The benefits of honey for facial skin are many.
Do you want your skin to stay supple, moisturized, and glowing? Then look no further! When it comes to our face, what are the main benefits? Because honey may be the answer to that question.
In this blog, we will look at some of the attractive benefits that honey can bring to improve your appearance and state of mind. We'll cover just how potent this elixir can be. We'll uncover all the ways you can benefit by adding it to your daily beauty routine.
Benefits Of Honey For Face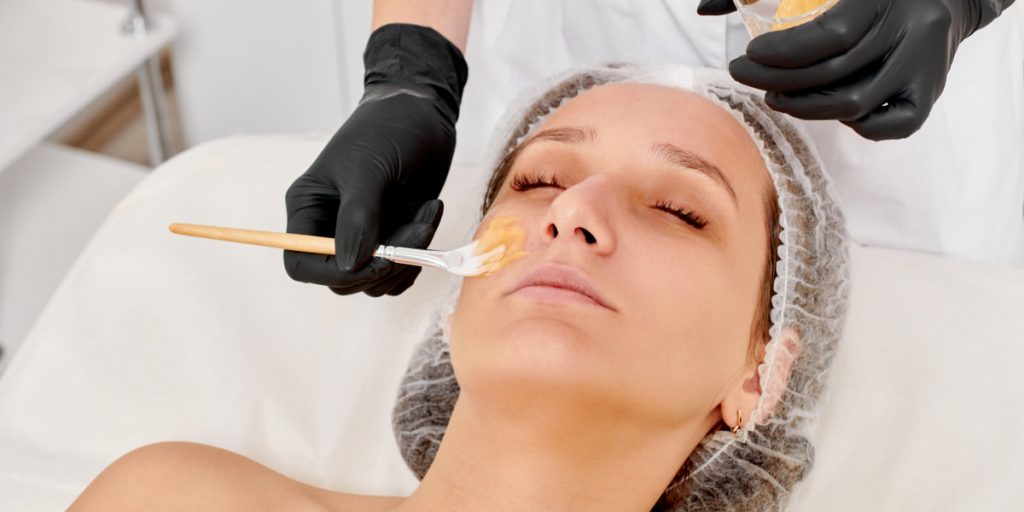 It's hard not to love honey. It's delicious, fragrant, and natural. The industrious bees extract it from pollen or nectar. Raw honey for the face has an invaluable effect on the skin:
Moisturizes;
Nourishes;
Rejuvenates.
In ancient times, athletes ate honey to boost energy and recover from competition. People also believed that it had a positive effect on their general health. And this is by no means a complete list of its benefits.
Honey is rich in the sugars fructose and glucose. They can get into the bloodstream through the digestive tract. Thus they provide an instant and prolonged burst of energy and vitality.
The main components are fructose (38%) and glucose (31%). Sugar is a perfect breeding ground for bacteria. But not in the case of honey on the skin! Germs don't get accustomed to it. It is due to the unusual activity of water. It is bound in honey and does not allow the development of microorganisms. Let's take a closer look at the benefits. Here are a few of them:
Moisturizes The Skin Deeply
Honey is an underrated ingredient when it comes to skincare. It has the power to moisturize the skin deeply. It also keeps the skin moisturized throughout the day.
Honey facials are rich in antioxidants and antibacterial properties. They provide a nourishing boost to the skin's natural defense system. And they help protect against toxins.
Its nutrient-rich moisturizing properties attract moisture and keep it. It will ensure hydration for more extended periods.
Honey is good for skin complexion, which makes it a great addition to any skincare routine.
Acts As A Pore Cleanser
Honey has long been used in skincare. There is also plenty of scientific evidence that honey on the skin has many benefits. For example, did you know that honey acts as a pore cleanser?
Honey can penetrate the face's pores and draw out dirt. And it also cleanses the pores of toxins and other impurities. With all these properties, using honey for your face can give your skin a glowing, fresh, and healthy look.
Gentle Exfoliator
Honey contains natural enzymes and is a mild but effective exfoliator. It is excellent if you want to soften, brighten and purify your skin. It makes it ideal for honey facials.
When applied topically, honey deeply cleanses the skin. It properly clogs pores, removing dead skin cells. It also removes grease, which can lead to the formation of plugs and blemishes.
Honey is good for the skin thanks to its antibacterial properties to heal and prevent rashes.
Lightens Scars
Honey is an age-old beauty secret. It can not only improve skin texture and appearance. It is also excellent for lightening facial scars.
Honey will stimulate collagen production. When applied to the skin as honey facials, it can help lighten discolored areas. It is instrumental if the problems are caused by acne or other lesions.
You can soon enjoy a beautiful glowing complexion without those pesky scars with continued use.
Useful In Sunburn
Honey is becoming increasingly popular due to its many benefits for skin care. Besides its naturally sweet taste and energy-boosting properties, honey is an excellent remedy for sunburn. Mainly if you use raw honey for the face and other ingredients. You can use aloe or avocado oil, for example.
Rich in antioxidants and enzymes, it stimulates cell regeneration. For these reasons, it's excellent for soothing the burning sensation of sunburns. Get some honey if you're facing heat caused by excessive sun exposure!
Fights Acne & Pimples
Honey is a nutrient-rich substance. Honey has been used for centuries to fight acne and blackheads. Applying honey directly to your skin can help clear away bacteria and dirt. These are the ones that cause acne on your face.
Honey not only fights acne. It also protects against future rashes by maintaining your skin's pH balance. An added benefit is that honey's antimicrobial and anti-inflammatory properties can reduce redness and irritation from blemishes!
Reverses Age
A natural skin moisturizer is honey. It can aid in reducing surface wrinkles and keeps moisture on the skin. Additionally, it is a fantastic source of antioxidants. They counteract and delay the effects of aging by acting as an anti-aging agent.
In addition to its various therapeutic benefits, honey keeps your skin looking fresh. It makes it the perfect option for people who want to go above and above to appear their best.
Adds A Natural Glow
One of the unique benefits of honey for the face is its ability to give your face a natural glow. Honey not only destroys bacteria that can cause dryness or irritation. It acts as an exfoliant, helping to clear away dirt and dead skin cells. The result is a fresh, healthy-looking complexion that will leave you glowing.
Bottom Line
An age-old beauty trick called honey can help you achieve the young look you want. You can prevent sunburns, slow down the aging process, and treat acne and many other skin conditions with honey. So include raw honey for the face in your skincare regimen to enjoy its many advantages! It can deliver remarkable benefits if applied correctly and regularly. You won't be sorry!
FAQ
Is Honey Good For Acne?
Yes, honey is good for acne. It has antibacterial and anti-inflammatory properties. It is also a mild exfoliator that can help to remove dirt and dead skin cells.
What Type Of Honey Is Good For Your Skin?
Raw honey is good for the skin. It has more nutrients and enzymes than other forms of honey, so that it can help to:
– nourish;
– hydrate;
– purify your skin.
What Happens If You Put Honey In Your Eyes?
We do not recommend putting honey directly in your eyes. Honey can irritate and cause redness or burning sensation. If honey does get in your eyes, rinse with clean water immediately.
Can Honey Brighten Your Face?
Yes, you can use raw honey as a natural brightener for the face. The natural glycolic acid helps to break down dead skin cells and reveal brighter, fresher-looking skin.