Published on October 24th, 2023
Last updated on October 24th, 2023
10 Ways to Curl Your Hair Without Any Heat
Estimated reading time:
15
minutes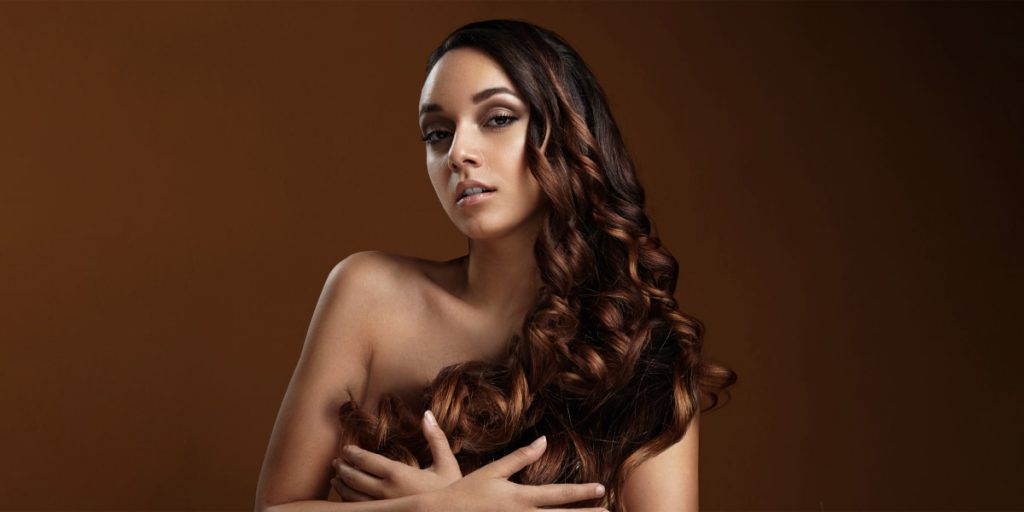 Many people dream about a luxurious bun of curls. But the constant use of devices working at high temperatures can destroy the health and beauty of any hair. Curlers are not always a cure-all, either. What can you do when you want curls but are not ready to let brittleness and dryness into your hair? There is always a way out! But you can find fingers, pencils, scarves, rollers and even the waistband of a robe. Use them to make wavy or afro curls. After all, heatless curls are easy and safe for your hair.
From braids to twists, many methods exist to curl your hair without heat. These techniques produce gorgeous, natural-looking curls that can last for days on end. Whether you have straight, wavy, or curly hair, these thermal-free methods work like a charm. They leave you with stunning curls that are sure to attract attention. No-heat curls will save you time and money in the long run. These methods will also make your hair healthier than ever before.
In this article, we'll dive into the world of heat-free perm techniques. Read our step-by-step instructions for creating a wide range of heatless curls. Here you'll find everything you need to know for perfect curls without a heating device here. We've introduced different styles:
from light beach waves;
to bouncy ringlets.
These heatless methods are easy to do. They're also gentle on your hair, making it soft, silky, and healthy. So why wait? Join us to discover the wonderful world of no-heat curls. And let your hair shine like never before!
A heatless curls overnight
If you have not too long and not very thick hair, braid your hair slightly wet into a loose braid and go to bed. In the morning, unbraid your hair, and go over it with your fingers like a comb. Fix the resulting waves with a fixing spray, if necessary. If you have long and thick hair, divide it with a needle into strands (slightly wet). But this method can also do heatless curls for short hair.
Then make many braids all over your head, combing them all into one or two big braids at the end. After 6-8 hours (e.g., after a night's sleep), unbraid all the braids, but don't comb them.
Robe belt curling
It is one more way to do overnight heatless curls. For such a style, a terry cloth belt from a children's robe or any other narrow long piece of fabric is ideal. The sequence of steps is as follows:
apply a styling mousse to the hair;
divide it into parts;
put the band on the crown of the head in the middle perpendicular to the partition;
take one end of the belt, wrap the strand closest to your forehead around it once;
then take the strand farther away, also wrap it around the ribbon;
start making the braid for heatless curls, taking strands from the forehead and then from the top of the head.
Then curl the resulting braid together with the dangling ponytail of the belt into a tight braid. You need to secure it with an elastic band at the bottom and continue to twist it into a spiral or a bagel.
Do the same on the other side and go about your business. You can unbraid the no-heat curls after 3-5-7 hours – holding time may vary depending on the structure of the hair.
Romantic waves with a bundle
Gather clean, slightly damp hair into a high ponytail. If you want curls, make a lock. If you don't, put the curl in the middle of the ponytail. Twist the braid or plaits into a bun and secure it with bobby pins. After 6-9 hours, detangle your hair. You will get natural soft curls looking naturally. The longer your hair is in a bun, the longer the no-heat curls will last.
Bandage curls
Every girl probably has a soft headband in her arsenal. Take it, put it on your head, and start threading the strands at your face inside through the headband. Continue to twist the curls onto the headband until the entire mass of hair is inside. After that, fix the "hairstyle" with hairpins so the band will not fall.
After these manipulations, you can go to bed – in the morning, you will wake up with beautiful classic curls.
This option of heatless curls is suitable for short hair as well as medium-length hair.
Curls with elastic bands
For this variant, you need to prepare a lot of small rubber bands and divide the hair into small strands. Then take one rubber band and pass a strand of hair through it – the rubber band should be at the roots. Then put the curls through the rubber band again. Repeat the action until you reach the end. Leave it overnight. So in the morning, you can let your hair down and enjoy the curls!
Cute heatless curls with socks
Make a bagel out of a sock – either join the ends or cut the fabric at the top. Make a high ponytail on the top, and fix it with an elastic band at the base. Then twist the ponytail hair on the bagel, starting from the ends. Twist the bagel with your hair until you stop at the elastic band. Fix the result, like a bundle, with an elastic band, net, or hairpins. Then you need to wait about 6 hours or leave heatless curls overnight.
Finger and hairpins for beautiful styling
Twist the strand on your finger, gently remove it so it does not fall apart, and immediately fix a hairpin. By the way: it is correct to pin the hairpins with the bent part down, not flat, as many people do. Twist these bobby pins around your head – you will need about a dozen hairpins. Put a cloth cap or a scarf on top, so you can sleep in the hairpins. When the hair is dry, it will spread out in playful no-heat curls over the head. It is one of the safest methods for hair extensions.
Curls with a handkerchief
Divide the hair into three parts:
at the sides of temples;
at the nape of the neck.
On each strand at the scalp, tie a headscarf or neck scarf so that the tails look down. Divide the strands into two parts and twist one part with the kerchief tail to one side. Twist the other part with the other kerchief tail to the opposite side. At the bottom of the two strands twisted with the tails of the headscarf, connect them with a rubber band. That's all. Your heatless curls are ready!
Spiral curls on a pencil
Divide the hair into curls – the narrower the curl, the shallower the curls will be. To make exactly spiral curls, try to put them one after the other, not on each other. Take a pencil and start winding a strand on it. In the middle of the way, turn the pencil 180 degrees. So that the strand does not come off and continue curling. Stop at about 2-2.5 cm from your scalp. Secure the strands with an elastic band and leave for 3-7 hours. It is a perfect way of heatless curls for short hair
Small curls with hairpins
Divide the hair into strands. Remember – the smaller and thinner the strand, the shallower the curls. Start curling from the bottom row of hair. Then you need to:
place the hairpin on the strand near the scalp with the ends down;
twist the hair on the hairpin in a "figure of eight," wrapping each end of the hairpin in turn.
Fix it with a bobby pin in the middle along the hairpin or with an elastic band, also "figure eight," encircling the ends of the hairpin. In this way, you can make afro heatless curls for short hair.
Why is no heat curling better?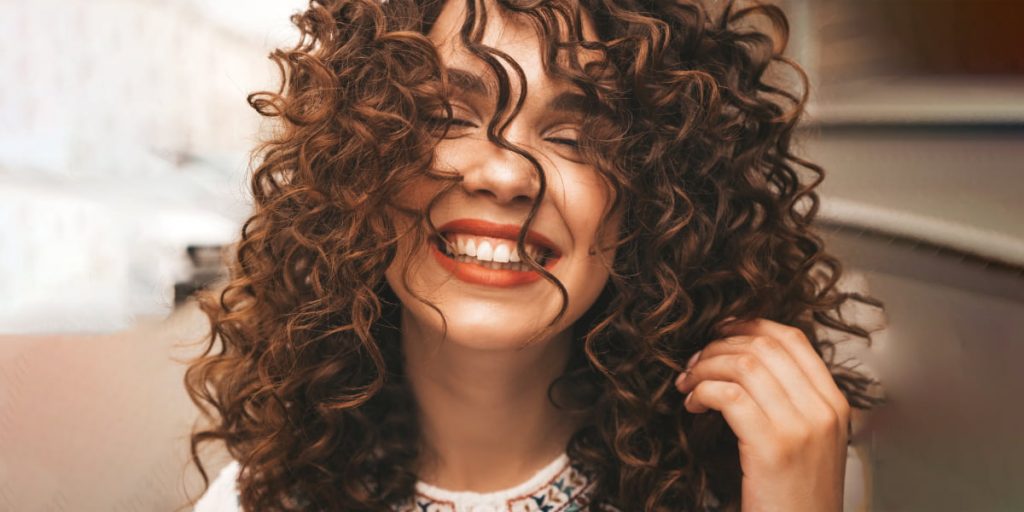 Heat styling has been a go-to method for curling hair for decades. While it may produce beautiful curls, the damage to your hair can be significant. Of course, modern styling devices make our lives very easy. Because, with their help, you can make curls very quickly. But, most of these devices are harmful to the hair. They help us achieve the desired effect by using high temperatures. It damages the hair's structure, leading to cut ends and thinning of strands. Fortunately, numerous ways exist to achieve the same stunning curls without relying on heat. And the benefits of doing heatless curls are undeniable.
The most obvious advantage of no-heat curling is eliminating the risk of heat damage to your hair. Heat styling tools expose your hair to high temperatures. So it harms the hair shaft and leads to dryness, breakage, and split ends. By avoiding heat styling, you can keep your hair healthy and reduce the risk of damage. Especially if you are a person with fine or fragile hair.
Another benefit of no-heat curls is that it's a more affordable option in the long run. Heat styling tools can be expensive. And using them frequently can lead to wear and tear. So it requires replacement more often. By contrast, no heat curling techniques need more than a few styling products and basic tools. It can be:
hair elastics;
bobby pins;
hair clips.
So it becomes a budget-friendly option for those looking to save money
No-heat curls are also a more sustainable and eco-friendly option. Heat-styling tools need electricity to operate, which can contribute to your carbon footprint. You can do your part to help the planet by reducing your reliance on heat-styling devices. Also, it will reduce your energy consumption.
Natural overnight heatless curls can produce a hairstyle that lasts longer. Heating can cause curls to fall apart over time and lose their shape. Whereas no-heat methods, such as overnight braids, can create better curls. So it will last for days without losing its definition.
In conclusion, heatless curls offer many advantages. Especially for those who want beautiful curls without compromising the hair's integrity. It is a more affordable, sustainable, and long-lasting option. Because it allows you to create a wide range of curl shapes. This makes it the perfect choice for those who want to look and feel their best.
Best products for heatless curls
You don't have to damage your hair with high heat to get beautiful curls. In fact, there are some incredible products on the market. They allow you to achieve stunning curls without heat. This way, you don't sacrifice the health of your hair. We will share with you some of the best products for creating curls without heat. They are sure to make your hair luxurious and bouncy.
Our best list of products includes:
Full Volume Extra L'Oréal Professionnel;
OGX Locking + Coconut Curls Decadent Creamy Mousse;
Conair Soft Foam Rollers;
TIGI Catwalk Curls Rock Amplifier.
Each of these products has its unique strengths and benefits for heatless curls. So they are ideal for different hair types, styles, and preferences.
A heatless curling product is perfect for you if you want to:
create beachy waves;
emphasize your natural curls;
add some volume and texture to your hair.
So, let's dive into our top picks. So you can discover how you can achieve beautiful curls without ever having to pick up devices!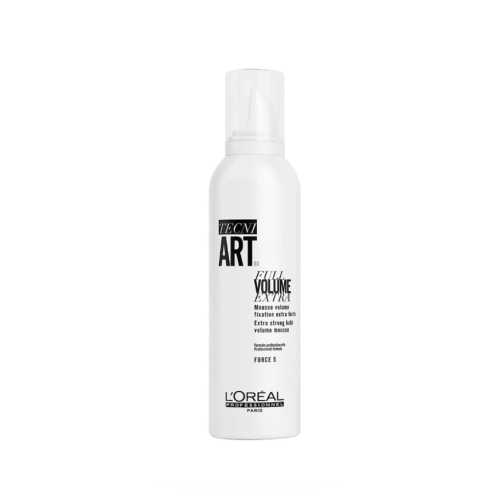 This mousse has an extra strong hold, which is the most important factor when choosing a product to create curls on thin hair. In addition, Full Volume Extra specializes in volume. So you can use this to achieve heatless curls. Here you can find the guide:
Before using the mousse, it is important to wash your hair well and towel it off. Comb your hair so that it becomes tangled.
After the hair is completely air-dried, apply a small amount of mousse to the palms of your hands. Then distribute it evenly over the entire length of the hair.
Using a comb, brush your hair to distribute the mousse evenly over the entire length of your hair. Divide the hair into strands and continue combing.
Now that the mousse is evenly distributed over the entire length of your hair, you can begin to create your style. You can use any of our methods above. These can be overnight braids, for example.
Once you've created your desired no-heat curls, secure it using a light hold. For this, you can use a hairspray or other styling fixation spray.
Full Volume Extra Mousse can be called a universal tool to give your hair the necessary shape, as it can provide amazing volume even to very thin curls. It contains polymers of anionic and cationic origin, which are responsible for giving the hair the necessary volume. Very resistant fixation allows you to save your hair even if the weather is bad. The weightless consistency of the mousse makes it easy and quick to apply.
The volume after using this product is saved from root to tip. The hair structure is strengthened, it becomes incredibly flexible and shiny. The mousse contains a UV filter, which not only protects the hair surface from the harmful effects of the sun's rays but also prevents them from drying out.
You will have bouncy, heatless curls.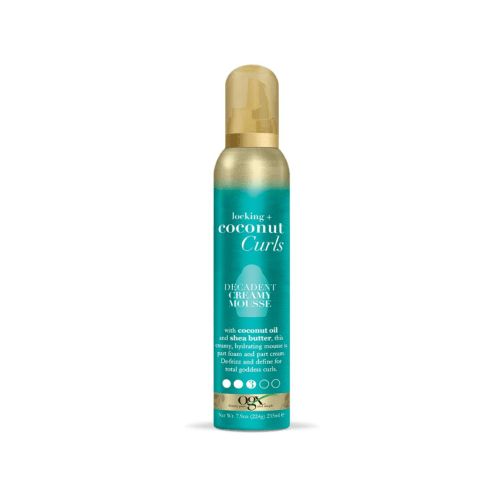 It is a popular product for those who want to achieve beautiful, heatless curls. The creamy texture of mousse allows you to create outlineed, resilient, shiny, well-groomed, and beautiful curls. It is suitable for all hair types. The cream has an anti-static effect, facilitates combing, and protects the hair from external influences. The light texture moisturizes but does not weigh hair, fixing its perfect shape for a long time.
To use, shake the can well and hold it upside down while dispensing a small amount of the mousse into your palm. Apply the mousse to towel-dried hair, focusing on the ends and mid-lengths. You can use a wide-tooth comb or your fingers to distribute the product evenly.
Once you've applied mousse for no-heat curls, you can either:
air-dry your hair;
use a diffuser attachment on your blow dryer to enhance your curls.
This mousse helps to define curls and reduce frizz. So it leaves your hair looking beautiful and bouncy. You can also add some oil to make hair shiny.
OGX Locking + Coconut Curls Decadent Creamy Mousse is an excellent product. As you can achieve beautiful, heatless curls. It's suitable for all hair types and provides a natural, long-lasting hold.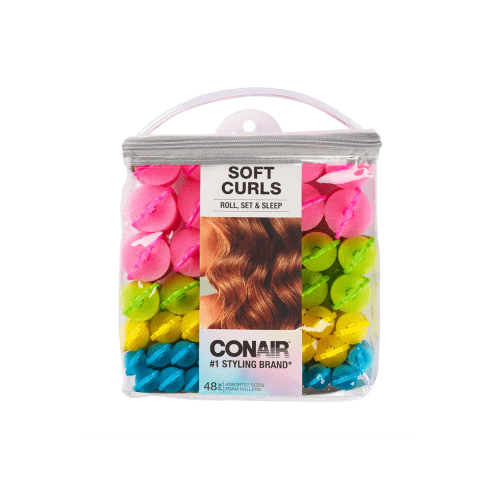 It is a great product for those looking to achieve soft no-heat curls without damaging their hair. These rollers come in a set of 48 and are made with a soft, gentle foam material on your hair.
To use:
begin with clean, damp hair;
divide your hair into sections;
roll each section onto the foam rollers.
The rollers come with plastic clips to secure them in place, so you don't have to worry about them falling out. Once all of your hair is rolled up, leave the rollers in for a few hours or overnight to allow the heatless curls to set. These rollers are easy to use even if you have hair extensions. So they are a great alternative to traditional heat styling methods. They can be used on all hair types and provide a natural-looking curl without damaging it with heat tools.
They're affordable, easy to use, and gentle on your hair. You can also find them on Amazon at a good price and fast delivery.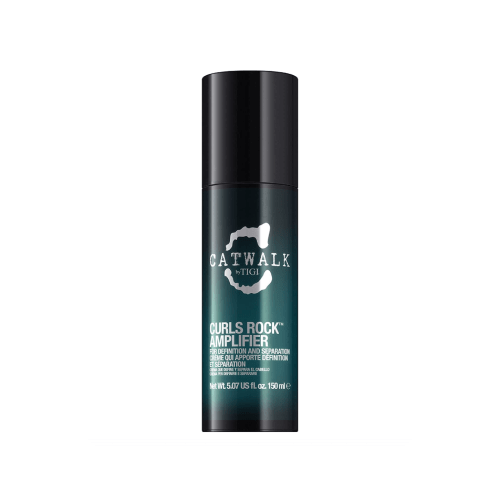 It is a fantastic product for achieving heatless curls. This product is specially designed to enhance and define natural curls. So you will get bouncy, shiny, and beautiful hair.
The formula for heatless curls is enriched with polymers and essential oils. They help to moisturize and nourish the hair, leaving it soft and silky. The Amplifier is a creamy, lightweight formula that is easy to apply. It doesn't leave any residue or greasiness in your hair.
To use, apply a small amount of the product to towel-dried hair, focusing on the ends and mid-lengths. You can either:
let your hair air-dry;
use a diffuser attachment on your blow dryer to enhance your curls.
This product provides natural-looking no-heat curls to last all day.
TIGI Catwalk Curls Rock Amplifier is suitable for all hair types. It works great on tight and loose curls. It's available on Amazon and is a favorite for a heatless curling option. If you want to emphasize your natural curls without using heat, try this amazing product
Bottom Line
By using these techniques and incorporating the best products for heatless curls into your hair care routine, you can achieve stunning, bouncy curls that will last all day long. You be able to achieve your desired look without exposing your hair to high temperatures. Your hair will also be healthier, stronger, and more beautiful than ever. So, try out these heatless curling techniques and products for yourself, and get ready to fall in love with your natural curls all over again!
How to do heatless curls?
You can achieve beautiful curls without using any heat by using techniques such as hair rollers or flexi rods, twisting your hair, or using hair accessories.
How to make tight curls with no heat?
You need to use special styling products. For example, it can be a mousse or cream. This way your curls will stay tight for a long time.
How to make heatless curls last?
You need to twist the strands of hair on the strips of cloth that you have and tie them. This method works best on wet hair. It is good if you apply mousse or primer beforehand.
Should hair be wet for heatless curls?
Hair can be either wet or dry for heatless curls, depending on the technique you're using. For example, hair is usually wet when using rollers or flexi rods. While it can be either wet or dry when twisting or using hair accessories.
What product to use with heatless curls?
Apply a curl-enhancing cream to damp hair before creating your heatless curls. This will help define and hold the curls without weighing them down.