Published on October 29th, 2022
Last updated on January 24th, 2023
What Is African Black Soap And May Your Skin Benefit From It?
Estimated reading time:
7
minutes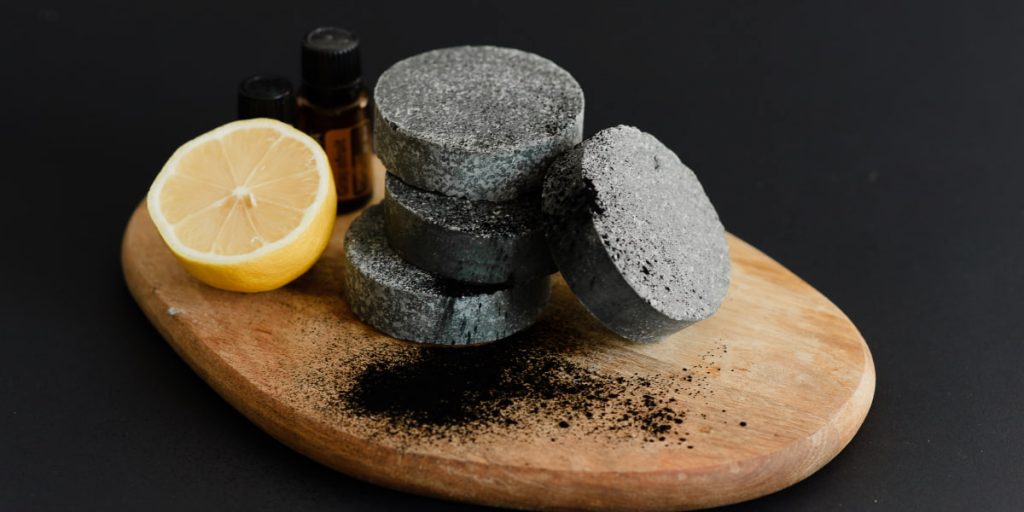 The soap, called "African Black Soap" or simply black soap for skin, is a product produced in Africa or West Africa. Other names for this soap are Anago, Alata Simena, and Dudu-Osun. African black soap is a truly unique product. It is equally successfully used in medicine and cosmetology. The soap's rich composition is a faithful assistant in skin and hair care.
Who would have thought, but today the unsightly-looking unusual product, handmade by African women according to ancient recipes, is a real hit in the field of cosmetology. This traditional African black soap has recently gained such huge popularity that it could envy even the most famous international luxury cosmetics brands. But what is so special about this soap? In this article, I will tell you about the benefits and all the properties of this black soap in the beauty industry.
What Ingredients Are Used For African Black Soap?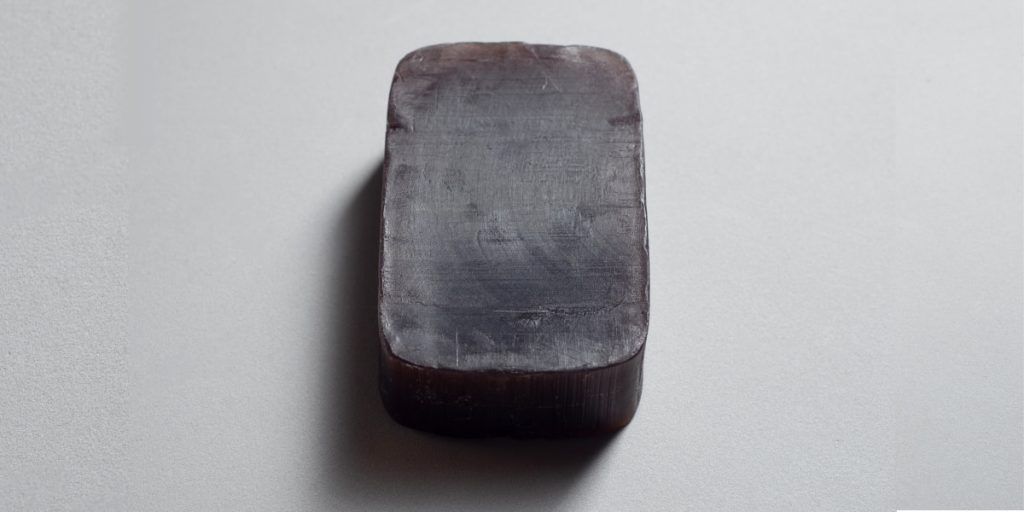 African soap has one exciting feature – no animal fats are used for its preparation. It is a characteristic difference from the simple household and fragrant modern counterpart. This type of soap can be used for both skin and hair care.
This universal cosmetic product is incredibly useful, because the composition of any black African soap includes a mandatory ingredient. It is a plantain, a special kind of banana. It is used in the form of ashes. The effect of the valuable substances of the green banana is accelerated regulation in the skin fat balance, with the possibility of quickly getting rid of age spots.
The composition of this cosmetic contains:
Coconut oil provides effective, gentle cleansing of the skin surface, creating an airy foam;
Vegetable glycerin that provides skin softening;
Palm oil in African Black soap is an anti-inflammatory, protective agent for eczema;
Shea butter. It is a natural UV filter, protecting the skin from the negative effects of the sun's rays;
Vitamin E and A. They reliably protect the epidermis at a cellular level against premature aging;
Lime juice has a stimulating effect on collagen production, thus maintaining the elasticity of the skin;
Plant ash from fruit peels in black soap, leaves, and bark. It has a regenerating and wound-healing effect and works for dark spots;
Natural honey effectively protects against various bacteria while softening and healing wounds.
Each ingredient in the African black oil positively affects the skin's condition. Thanks to their combined effect, it is possible to solve various problems associated with the skin's condition, including getting rid of such serious illnesses as eczema.
What Are The Benefits And Side Effects Of Black Soap?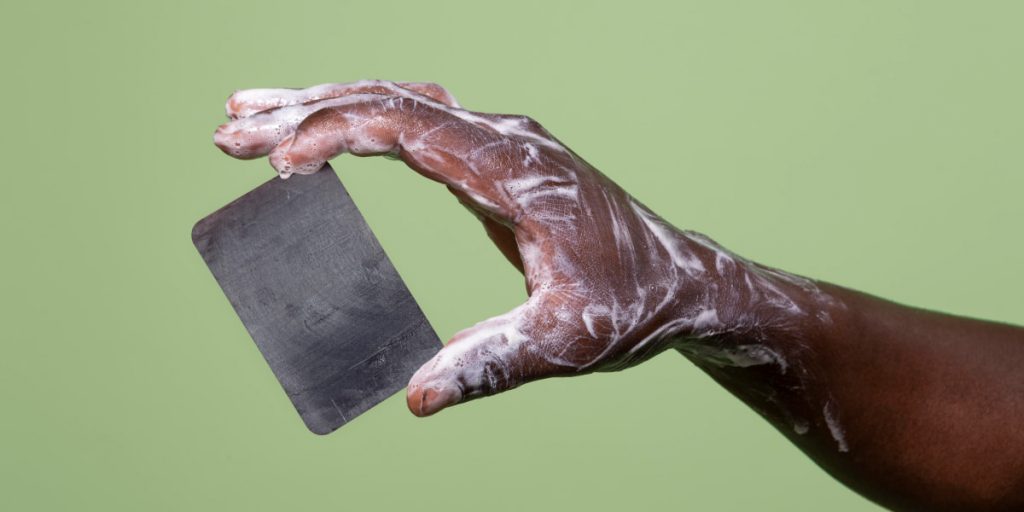 There are many positive aspects of black soap:
Black soap is used to solve many problems associated with dryness or skin conditions;
African black soap helps to reduce pigment spots and skin rashes. It perfectly cleanses the skin, helps treat eczema, and speeds up the healing process of cuts;
After using this soap, the skin looks healthy;
African black soap can be used to make a natural cleansing facial scrub. To do this, mix a small amount of soap foam with salt. Prepared scrub should be regularly treated with facial skin;
The soap also provides excellent UV protection due to its high shea butter content;
Another use of black soap for skin is to remove makeup. Black soap is also used to exfoliate the skin lightly. It can be used by owners of any dry or oily skin. This type of soap has a lot of vitamins A and E, thanks to palm oil.
Even with so many positive qualities, soap can be dangerous for people with caffeine sensitivity because there is evidence that caffeine can be transmitted through skin contact. Because of its high glycerin content, the soap absorbs water quickly and should be stored in a plastic bag or some other dry area away from the shower or bathtub.
If tingling or stinging sensations occur when washing, the soap should be rinsed off, and the frequency of its use should be reduced. It is recommended to apply soap foam to the face. That is, it should be foamed in your hands, and the foam itself should be used.
What Is The Process Of Making Black Soap For Skin?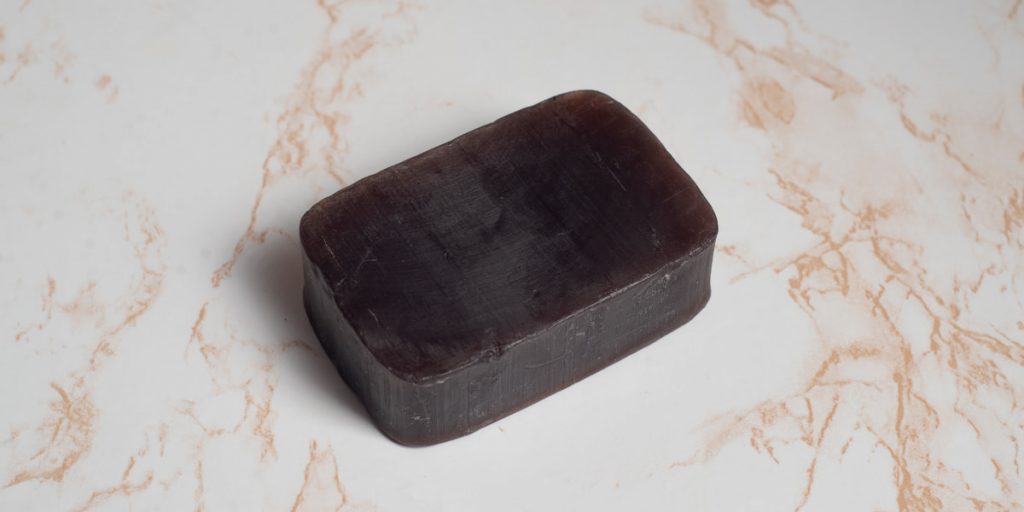 Each piece of African soap results from painstaking and complex handwork. To make it, only vegetable resources of the producer country are used. The main ingredient of this cosmetic product is the green banana. But the following products can also be used for soap production:
Banana plantain (green banana) is a green, starchy fruit. It is our familiar potato for preparing various unsweetened and hearty African dishes;
Finely chopped and well-pre-dried green banana fruits are used to produce African black eczema soap. Leaves and peels of the fruit are also used. First, the dry components are burned, and then the ashes are used as the main component of the soap;
Pre-dried cacao bean pods, including Shea tree bark, are also burned with the pantain. The resulting ashes are then poured with water and filtered. Not only oils but also auxiliary ingredients are added to the composition;
The black soap is boiled for a whole day, and the mixture must be constantly stirred. Otherwise, it will burn. The finished broth is left for about 14 days, as it will continue to mature during this period. After 15-30 days, soap bars begin to form.
Today, there are several kinds of black soaps for dark spots, both in solid and liquid form:
| | |
| --- | --- |
| Name | Usage |
| Dudu-Osun black soap | It is the most popular. It contains the bark of the sandalwood tree or African aziris. This soap was developed for baths because it has a persistent and pleasant fragrance while being very loyal to the skin. |
| Nubian black soap | This type includes natural aloe juice in its composition, which accelerates skin regeneration. Therefore, wounds and scratches heal much faster. |
| Tama light black soap | It contains a large number of additional ingredients. In this case, more components are included in the product. |
How To Use And Store Black Soap For Skin?
African black soap can be stored only in a dry place that is securely protected from moisture. The pieces of soap themselves must also be dry. If they are soaked, they will dehydrate, and the soap will be used up several times faster. Unlike ordinary soaps, African soap has certain differences in how it should be used. Before using it, be sure to pre-wet it, then lather it up, and then:
Poorly soap it, and repeat the movement for a while to whip up the foam. Then you can apply it not only to the skin but also to the hair;
As a result, the foam turns out a slightly unusual grayish-brown shade. After the skin is washed, the rest of the product is washed off with a lot of warm water.
Natural African black soap with proper ingredients helps solve various problems related to the skin's condition. It also becomes an indispensable tool for the care of the tools of professional makeup artists. And no wonder, because it helps gently but spotless expensive brushes, they remain in almost perfect condition and last much longer.
Bottom Line
The benefits of Black African soap are well-known, but still an unusual novelty for many people today. But it is an excellent and natural remedy for various skin problems. Girls who have already tried it confirm its efficacy. If you use it regularly, the result will not be extended.
FAQ
How Was Black Soap Invented?
The common toilet soap we know today was once invented literally by accident: people first noticed that the fat in the ash from the fire turned into an exceptional detergent and then learned how to use it to clean a wide variety of surfaces. Traditional soap recipes use different fat, ash, and additives depending on the area.
Is Black Soap Good For Your Skin?
Yes, its rich composition makes the soap an amazing helper for skin and hair care. It allows you to create a soap foam that gently cleanses the skin from various impurities. The soap qualitatively softens dry and fading skin. It protects the skin from negative external factors and reduces inflammation.
Can I Use Black African Soap On My Hair?
Liquid black soap can be excellent and, most importantly, a natural substitute for shampoo. This product helps to quickly and gently remove the dead cells of the scalp. The soap contains only natural ingredients that help strengthen hair roots while providing complete nutrition and saturation with all the necessary vitamins and trace elements.
What Does Black Soap Do For Your Skin Face?
The soap heals inflammation because it has antiseptic properties. It helps to get rid of black spots. Black soap is designed for daily skin cleansing rituals. Washing and light massage with black soap make your skin smooth, soft, and silky.