Published on February 13th, 2023
Last updated on August 30th, 2023
Passport Photo Rules: What To Wear For Ideal Passport Photo?
Estimated reading time:
6
minutes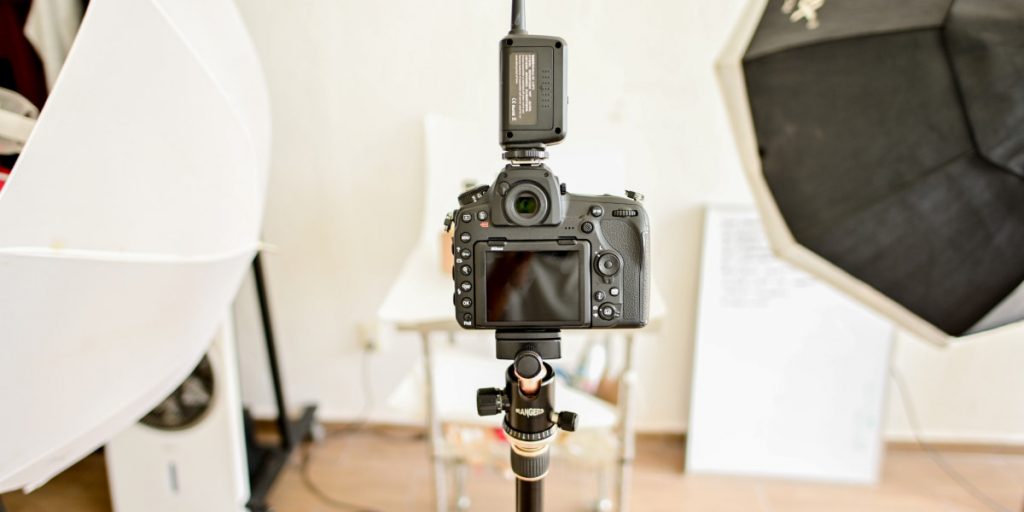 Images that specialists do for documents must be taken following passport photo rules. The most crucial of these rules is your appearance, or rather your clothes:
Choose the color of clothes that matches the tone of your face;
Remember that your chin must be visible;
Do not wear yellow and green clothing;
Choose a solid color scheme.
Have you met people who are delighted with their passport photo? There may be such people, but it is infrequent. However, why is it so difficult to take a beautiful picture? There is an opinion that the better our hairstyle, makeup, and clothes, the better the photo. Unfortunately, it doesn't work that way. Most people ignore the fact that camera lighting creates an entirely different picture. Because of this, you can lose the color of your clothes, and its shade can add age. As a result – a terrible photo for ten years. So, before choosing what to wear for a passport photo, consider it appropriate. It is better to wear something simpler, but at the same time look incredible.
What To Wear For Passport Photo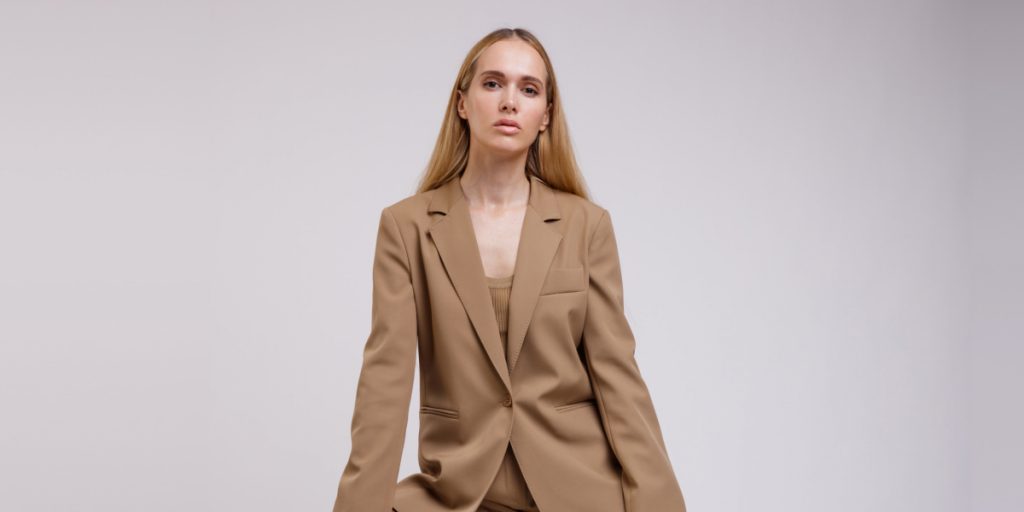 Only we need to take a picture of the most important document – the passport, as problems arise here. What to wear? What hairstyle to make? How to look beautiful? Basically, everything depends on our clothes. If it clearly emphasizes the features of your face and is not bright in the frame, the photo will be great. So, it is essential to be able to choose garments to match the style and your face so that it looks harmonious. If you do not want to think about the choice of clothes for a long time, wear neutral monochromatic clothes. It is the best option for photos. But consider that the outfit should not be too open in the neckline or, on the contrary, too closed. It can worsen your appearance in the photo. So that you do not encounter the second option, follow the passport picture requirements for clothing:
Match your clothes with your hair
It is one of the best passport photo tips that people often ignore. Boys and girls with light hair should wear dark clothes. It is so that there is a contrast and the clothes do not merge with the hair color. But do not choose too black. And those with dark hair should choose light garments.
Wear simple clothes
Choose an outfit that doesn't draw too much attention to itself. It can be a business style of free cut. It includes a blouse, T-shirt, turtleneck, and jacket. If you select one of these options, definitely not in white. The color should not blend with the background.
Decide on a color
You can choose clothes of both bright colors and neutral ones. The main thing is that it should be plain, not a blouse of all the world's colors. Clothing should ideally match the color of the skin and hair. Do not choose yellow and green. These colors give the face a dark series of shades. And crimson and orange have the property of spreading, making the shapes wider.
Wear accessories
This idea is more suitable for women. They often prefer accessories. You can wear them if you wish. But they should not be too bright and massive. Also, pay attention to whether they do not cover any part of your face.
Choose clothes with a medium neck length
This passport photo rule applies to absolutely everyone. It is worth choosing clothes of medium length. That is, it is not a blouse with a high neck and not a T-shirt with a deep neckline. Such garments, on the contrary, spoil your appearance. So, something between them is ideal for a passport photo.
What Not To Wear For Passport Photo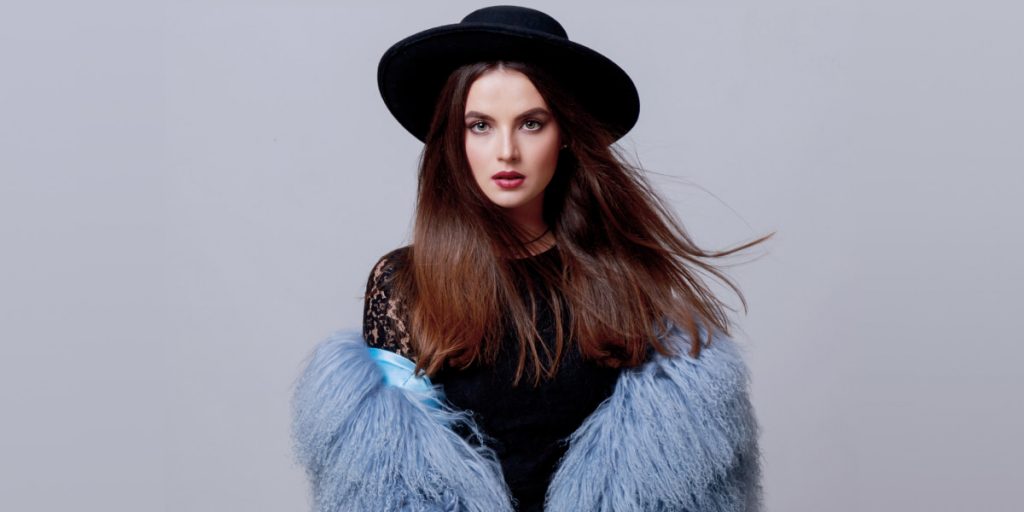 Before considering what to wear for a passport photo, pay attention to certain restrictions. After all, you are not entirely free to choose clothes, as some are unacceptable. Such rules appeared because specific dresses can spoil the frame. For example, clothes blend into the background or are too revealing. Thus, strictly follow the dress code. Do not wear light clothes, hats, scarves, or similar accessories. It can darken or hide your face, hair, or neck. And such pictures do not suit the passport. Besides, pay attention to the fact that you should not dress in everyday clothes. Try to wear at least classic clothes to meet the requirements of the passport service regarding the photo. Otherwise, you can be denied this service. So, to avoid being refused a photo because of the wrong appearance, follow the following passport photo tips on what clothes not to wear:
Hats
A great passport photo tip is to avoid hats. Whether it's a hat, cap, or baseball cap, you must remove it before taking the photo. That's because it's forbidden. Exceptions are citizens of a particular religion. These are those who can not appear in public without the main headdress.
Colorful clothes and rhinestones
Do not choose a bright blouse with colorful flowers or figures. It spoils the appearance too much and stands out firmly in the photo. The same situation is with rhinestones. It can reflect the flash from the camera, which creates flaws in the image. So avoid these clothes and such elements of it.
Glasses
Do not wear glasses of any kind in the photo. Even if it's glasses to improve vision, you must take them off. After all, their presence can change a person's appearance.
Sportswear
You can wear a business suit, but definitely not a sports suit. First, it does not correspond to the etiquette of the passport office. Secondly, it does not look good in the photo. And thirdly, it does not meet the passport picture requirements for clothing.
Pure white clothes
One of the essential passport photo rules is not to wear white shirts or blouses. They blend with the background. So you can get an unclear face in the picture. If you still wear white, put on a dark jacket or shirt for contrast.
Uniform
You can not wear any uniform for a passport photo. Especially if you choose camouflage. According to passport photo rules, such types of clothing are strictly prohibited. Thus, if you wear it, you will not be allowed to a photo shoot.
Massive accessories
Big earrings or hairpins can cover your cheeks or eyes. So, if your accessories are too big and bright, remove them. The photo must have a clear look of you with all features.
Summary
An unattractive passport photo is a problem for many. After all, this document is always with us. And sometimes, because of your lousy picture, you don't want to show it to someone. But taking into account the requirements of the dress code, it is straightforward to take a good image. So, follow the passport photo rules, and your image will be successful.
FAQ
Can You Wear Makeup In A Passport Photo?
Yes, you can apply makeup for your passport photo. But it should look natural and not spoil your appearance in the picture.
Can You Smile In A Passport Photo?
Yes. But the smile should not be too broad. It can be a slight smile with a closed mouth and wide eyes.
Can You Wear Jewelry In A Passport Photo?
Of course. But it should not be too defiant and something big. Choose jewelry so that it does not hide your face.
How Strict Are Passport Photo Rules?
The photo must be in color and with a clear facial expression. The background should not blend in with your clothes. Besides, the image must be without filters.