Published on January 24th, 2023
Last updated on August 30th, 2023
How Should A Petite Woman Dress? Outfits For Petite Ladies
Estimated reading time:
7
minutes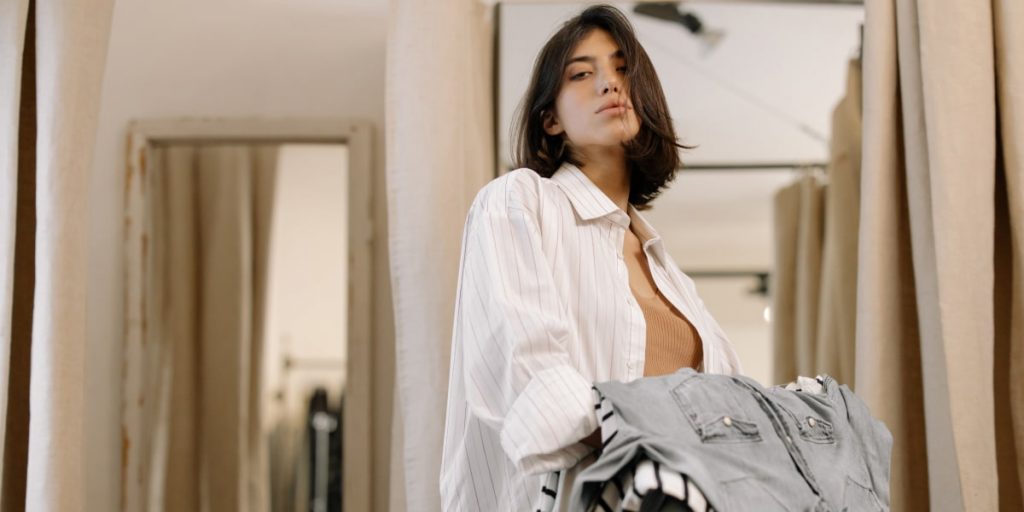 Some girls having a low height, in vain, acquire several complexes. Although it is possible to look beautiful and stylish even without having a model height. As miniature forms look very graceful and feminine. Often petite women feel uncomfortable due to their body type. But it is enough to choose the right clothes to look more proportional and higher. The main thing is to learn how to present these advantages. In this case, it is worth paying attention to the fashionable outfits of celebrities such as:
Lady Gaga;
Eva Longoria;
Ariana Grande.
Their height does not reach 160 centimeters. By their example, they demonstrate the optimal clothing style for short girls. Because they take an individual approach to modern fashion trends. Following certain rules, petite women can understand how to dress. It will help them look harmonious and even a little taller. Read our article further to learn all the secrets and techniques for a harmonious closet.
How To Dress A Petite Woman?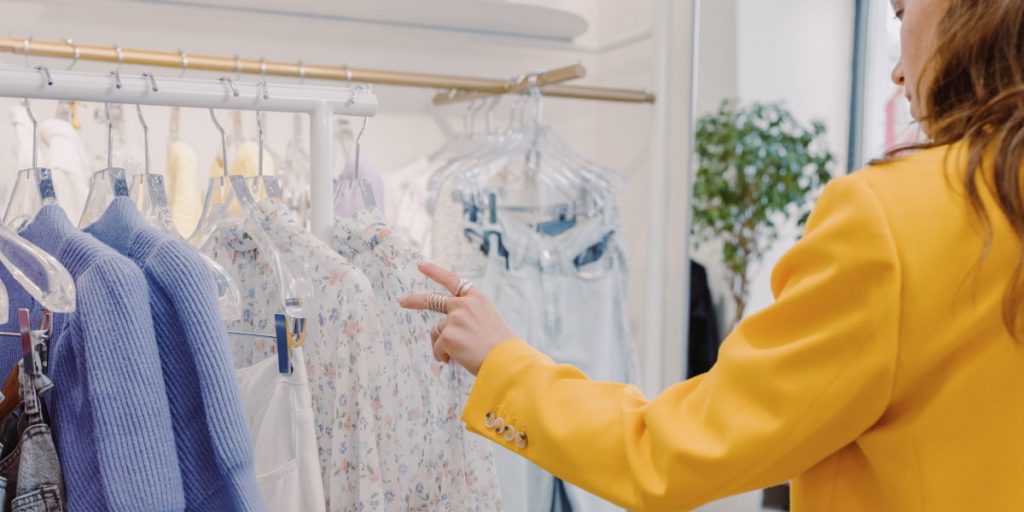 Initially, short girls must learn not to perceive their height as a problem. A proper selection of hairstyles and clothing will visually add a dozen centimeters. It will make other people forget about your height. Moreover, short women and girls always look younger.
It is important to choose the right style for girls of small stature. So let's consider the basic rules for petite ladies' outfits:
Careful observance of proportions. Even Renaissance artists considered a hypothesis that beauty lay in correct proportions. This rule is adhered to and designers of fashionable clothing houses. For example, it can lengthen the legs not only with the help of stunning heels but also by choosing:
The tone of tights;
The length of the dress;
Pants or jacket.
The absence of horizontal lines in clothing. So, the use of vertical lines allows you to lengthen the figure visually. While horizontal ones take away centimeters of height and give you extra centimeters in the waist. This style for petite women also applies to clothing elements that visually break up the silhouette:
Trousers-culottes;
Midi skirts;
Low-rise jeans.
Low girls should not wear shoes with thick straps around the ankle. As it cuts the length of the legs. So it is not the best clothes for petite ladies.
Correct accent placement. For a girl of short stature, it is important to accentuate the upper part of the body. It may be the chest, neckline, or eyes. Accessories and jewelry may help you, such as:
Earrings with pendants;
A chain with a pendant of an elongated shape.
You can use eye-catching jewelry or beautiful eye makeup. It will perfectly match all dress styles for petite body types.
The exclusion of large details and elements. Forming the closet, short girls are recommended to avoid large details:
Shoes with a massive sole;
Jewelry with large elements;
Clothing with large prints.
Huge bags. If you have a bag that you can hide behind, throw it away. Buy a nice little handbag that fits your proportions. It will emphasize styles for petite women. Ideally, the bag should be no more than 20-25 cm in width and no more than 30-35 cm in length. All others will look too huge for girls under 160 cm.
Modern fashion for short women offers many options. By following these rules, you can always create the perfect clothing ensembles. Experts believe that clothing for petite body types is not influenced by height. You can do it by other parameters, such as:
The presence of the waist;
Chest size;
Width of shoulders and hips;
Neck length.
How To Choose Outerwear Outfits For Petite Ladies?
The style of the coat or cloak can be different:
A simple classic trench coat;
A leather coat with a belt at the waist or a shawl with a pattern.
Choosing a harmonious set is worth knowing some secrets:
In order not to visually "cut" the figure, it is best to pick up clothes under the color of outerwear.
Get models of jackets and coats with a collar. It will stretch the vertical, visually adding a few centimeters of height.
In outerwear, refuse the midi length. Women with petite body types look better in:
A coat or a raincoat above the knee;
Maxi models with the length up to the ankle.
What Outfit Colors Are Suitable For Petite Ladies?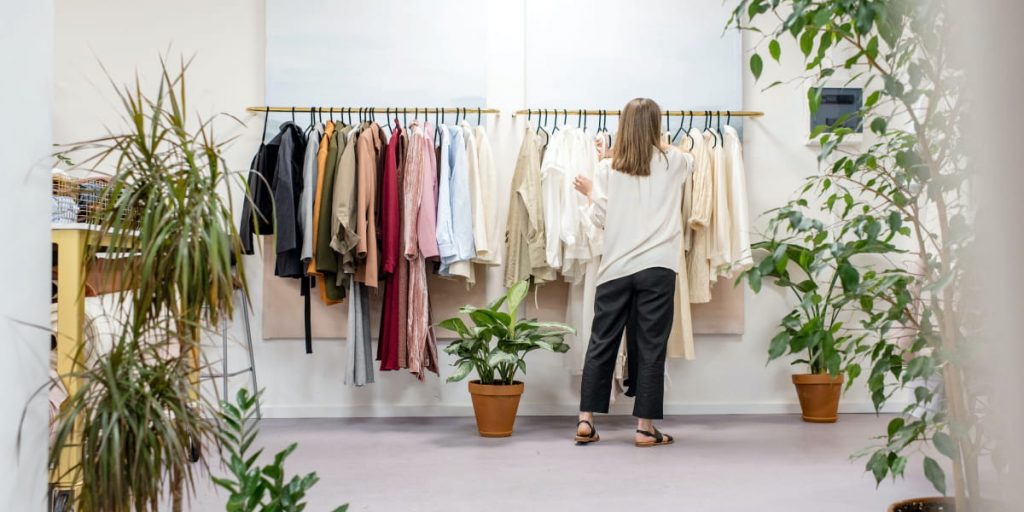 There are a few simple color rules, following which you can always find the best option. A good color solution would be:
The use of bright colors in clothes with an elegant cut. This method will allow you to look young, not creating the effect of an angular teenager;
A combination of monochrome bottoms and colored tops;
Vertical stripes and original vertical prints;
The combination in one color of tights and shoes: black with black or graphite, beige with nude;
Total look clothes, selected in different shades of the same color, visually elongating the silhouette and allowing you to look stylish. We consider it the best clothes style for petite ladies.
So, in creating a stylish image for short girls, you should not forget about the right choice of shoes. Ideally, it should match the color scheme with the overall outfit. As it allows you to line up vertically, which is important when you are short in stature.
What Are Jewelry Trends For Petite Body Types?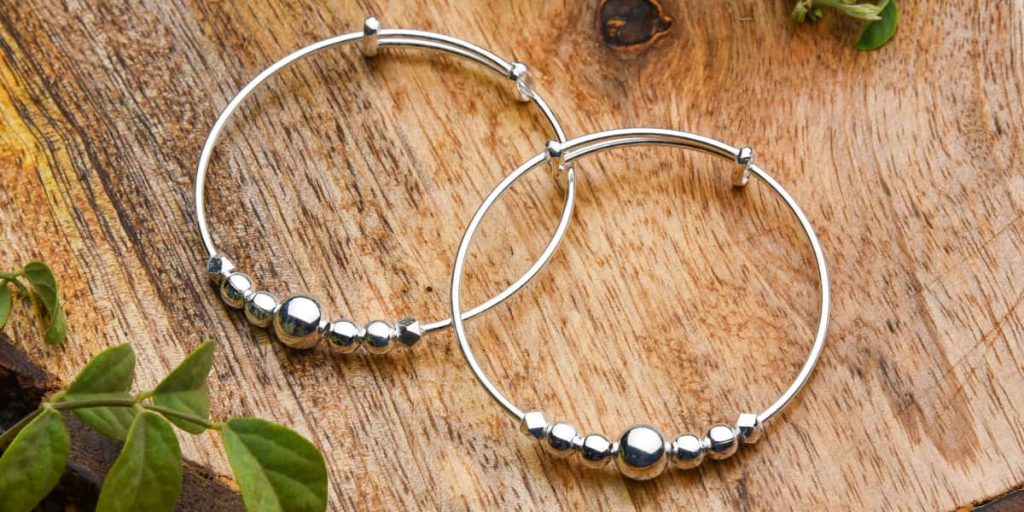 This year's trend is voluminous jewelry emphasizing massive bracelets and earrings. Miniature girls are better off focusing on elegant jewelry with openwork weave or made in the technique of perforation, among which you can choose:
Gold earrings with an elegant pendant in the form of a thread with a diamond;
Fine openwork gold ring with a scattering of cubic zirconia;
Gold stud earrings in the form of hollow shells;
A thin chain with a pendant in the form of geometrical figures or the sign of the zodiac;
Openwork bracelet in white gold with mother-of-pearl trimming.
Abstraction in jewelry is a major trend this year. It suits all dress styles for petite body types. Using textured jewelry for girls of short stature can further enhance the sophistication and elegance of her image. An outfit for short girls can be supplemented with beautiful accessories:
A charming hat;
Unusually designed sunglasses encrusted with sequins;
A stylish clutch with sequins.
The emphasis on the moving details of jewelry makes the image of a petite girl especially charming, adding lightness and expressiveness.
Bottom Line
Thus, all women with petite body types look charming. But for this, they need to adjust their closet. They can do this by selecting the style according to their body and appearance features. We are sure that you will do it with our outfits for petite ladies. Read our blog, where you can find many other style and beauty tips.
FAQ
How To Choose Shoes For Petite Ladies' Outfits?
Shoes contrasting to the color of your feet and too massive will take away a couple of centimeters from the length of your legs. Always choose shoes in the color of your feet or at least non-contrasting in color. Namely, in summer give preference to nude shoes, gold or silver, leopard, etc. In winter – in the color of tights or underpants.
How To Choose The Right Skirt Length For A Short Girl?
You should wear a mini with high-heeled shoes or wedge heels. As in ballet shoes, a woman will look like a teenager. Shoes with high heels or stilettos and sports shoes on a platform will suit midi dresses. We recommend choosing skirts made of lightweight flowing materials with a vertical pattern for maxi length. You can also wear heels to lengthen the silhouette.
How To Choose Clothes For A Short And Chubby Girl?
Choose clothes in one color scheme: a blue free-cut blouse and pants of the same color. This will allow you to elongate your figure visually. Choose styles with vertical lines, and complement the image with unbuttoned cardigans and coats. Give preference to blouses and dresses with a V-neck.
What Are The Best Dress Styles For Petite Body Types?
Tight and flared dresses are some of the best dresses for petite women. We mean A-silhouette dresses or skater dresses. If your height is below 160 cm, the optimal length is 7-10 cm above the knees.