Published on January 25th, 2023
Last updated on August 15th, 2023
Monoi Oil For Hair: Benefits And Uses   
Estimated reading time:
5
minutes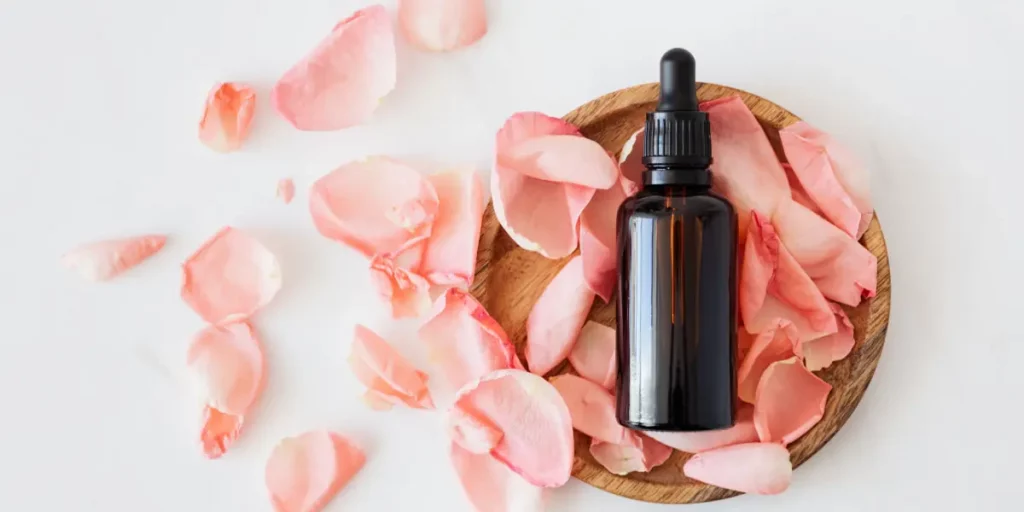 When choosing from a variety of herb-based oils, have you ever wondered if there is one product that can fulfill all your beauty care needs? Wouldn't that be wonderful if you could use the same product to care for your hair and body skin?
These products are no secret, but unfortunately, not everyone knows about them. Monoi oil for hair is one such product. You can use it for your skincare and, of course, for hair beauty. The Polynesians have been using monoi oil for these purposes for centuries.
Many admire this oil for its delicate fragrance. But what is monoi oil? And how does it work best on our locks? In this blog post, you'll learn all about the unique properties of monoi oil for hair, as well as some tips for using it to get the most benefit! Keep reading our article to learn more about this beneficial monoi oil for hair.
What Is Monoi Oil?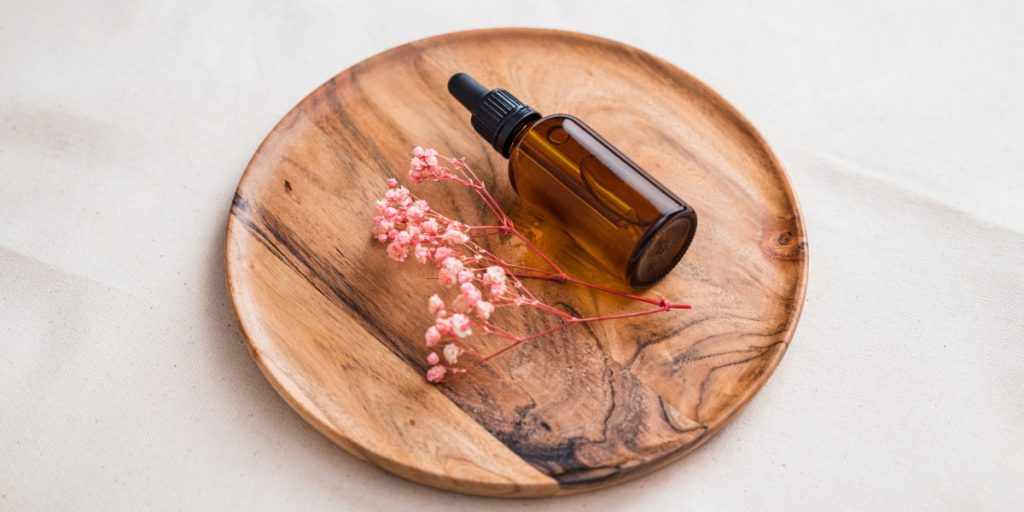 Monoi means "fragrant oil" in ancient Tahitian. But it is not made from plants or flowers. Monoi oil is the result of mixing pure coconut oil and tiare flowers. Another name is Tahitian gardenia. This healing and cosmetic oil are holy to the indigenous peoples of Tahiti. They have been using it for centuries. Monoi oil has many uses to treat:
Wounds;
Skin conditions;
Headaches.
The oil has a light yellow color and a pleasant floral aroma. It does not contain any artificial or chemical impurities. Tahitians produce monoi oil for hair growth as naturally as possible.
How To Use Monoi Oil? 5 Effective Methods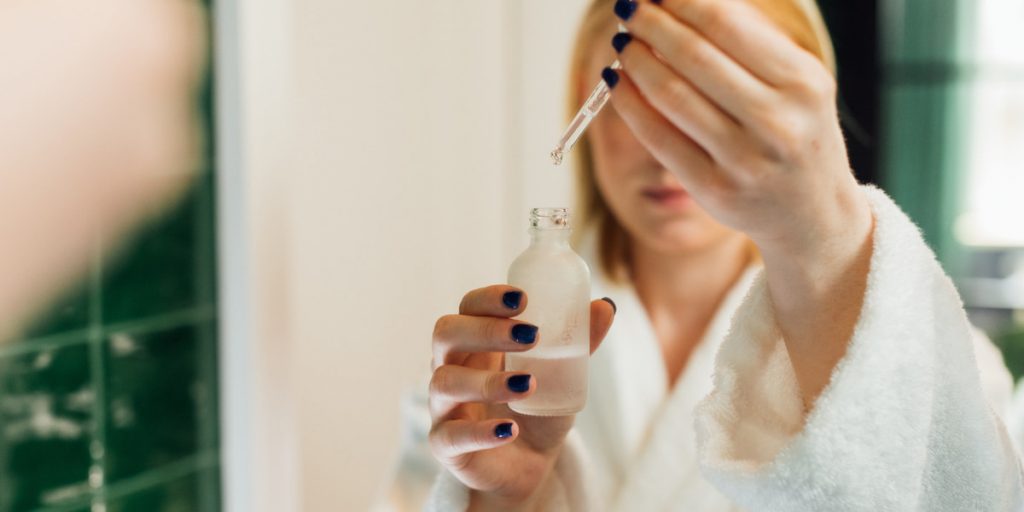 You can apply the monoil oil to your skin or hair in its pure form. In doing so, you need to warm it up to a liquid state:
Directly in your hands;
In a water bath;
Under hot water.
It is not recommended to use a microwave oven to heat the oil, as the effect of microwaves on the beneficial properties of Mona de Tahiti has not yet been fully studied.
It is better to store Monoi oil in a glass container in a dark, cool place. Dermatologists praise monoi oil for its wide range of skin healing properties. The irreplaceable fatty acids in coconut oil help:
Monoi oil's antioxidant and moisturizing properties are indispensable for hair care. You do not have to worry about leaving stains on your clothes or bedding after applying the oil to your skin.
Our body absorbs the oil very quickly. Even after absorption, the oil continues to perform its healing and caring properties. It takes place over the next few hours. Read more about the benefits of using monoi oil for hair.
Use as a nourishing hair mask
You can use monoi oil as a nourishing hair mask or massage your scalp with the oil before bathing. Wash off as usual with shampoo or soap. You will achieve a greater effect if you leave the mask on your hair overnight.
Straighten curly hair
You can use the monoi oil for curly hair straighten and care for it at the same time. The oil contains lauric acid, penetrating the hair roots and softening the hair follicles.
Take a little oil and rub between the palms of your hands warm. Run your palms over the tips of the hair. Distribute the oil through your hair with a comb.
Add a few drops of oil to the hair conditioner
Whether your hair is long or short, it still needs conditioner. There is no need to buy expensive conditioners when you can use monoi oil for hair.
Add a few drops of monoi oil to your favorite hair conditioner and mix well before applying it. Afterward, you'll be surprised at how silky, soft and fragrant your hair feels!
Use as a revitalizing hair product
Your hair is exposed to many negative influences that damage the hair structure. It makes hair dry and lifeless. Dyeing your hair with chemical dyes, using styling products, and sun and frost are the most common negative factors affecting your hair's beauty and health.
Using regular shampoos and conditioners can't fix the damage done to your hair, sometimes even making it worse. In such cases, apply one more of the monoi oil uses to rescue and restore your hair. The oil nourishes and moisturizes the scalp and hair, giving shine and strength to the hair.
Use for hair growth
Monoi oil can help heal past hair damage. Also, it helps to prevent new hair damage caused by chemical or mechanical exposure to the hair.
Like coconut oil, monoi can help stop the loss of protein in the hair, which has been proven to help stop breakage. It will help hair become longer, stronger and healthier. So I recommend using monoi oil for hair growth.
Bottom Line
Monoi oil is ideal for the growth and shine of your hair. Follow our advice in this article. The Polynesians are a good proof of the unique action of Monoi oils on hair. The oil balances and restores the hair structure. Also, remember to do an allergy test before application.
FAQ
How Much Monoi Oil Should I Use?
The amount of oil applied to your hair or skin depends on your hair and skin type. A spoonful of this oil should be enough for women with medium to long hair. Start with small amounts and then increase the amount of oil as needed. It will help to keep your hair from looking greasy and losing volume.
How Do I Apply Monoi Oil To My Hair?
Monoi oil is usually in a solid state. Before using it, it is recommended to melt it by immersing the jar in warm water for a few minutes or by holding it under hot water. A small amount of oil is lightly heated in the palms of your hands, rubbed into the scalp, and distributed over the entire hair length.
How To Distinguish Natural Monoi Oil From Fake?
You have to look for a certificate on a pack. A producer who follows the technology of making natural monoi oil places a special mark on their products, confirming the authenticity of the oil.
Where To Buy Monoi Oil?
A wide selection of monoi oil is available at online and retail natural product stores. When choosing, make sure that you are buying a natural product. Read consumer reviews before making a purchase.