Published on July 6th, 2022
Last updated on January 25th, 2023
How To Make Makeup Last All Day: Complete Guide
Estimated reading time:
8
minutes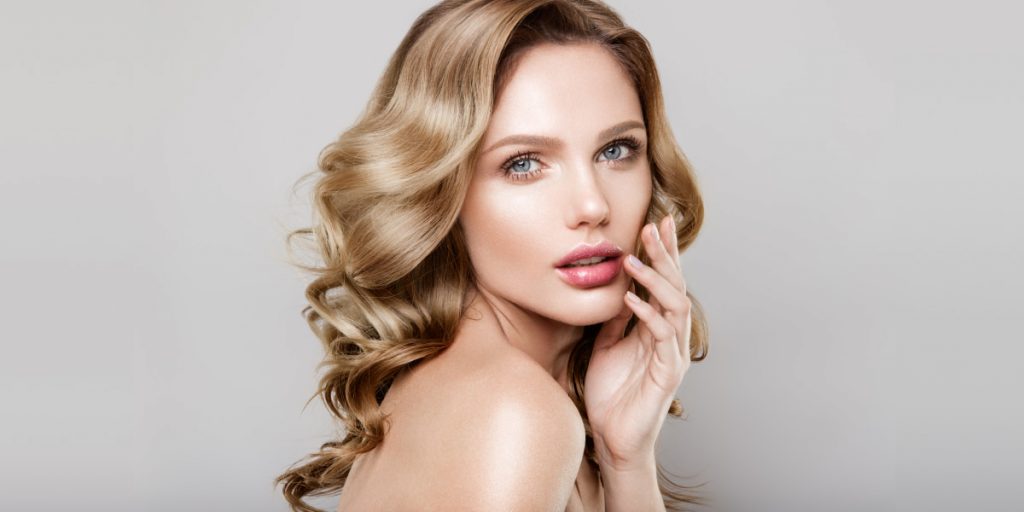 Our life is filled with important and exciting events, and whether it is family holidays or working moments, you should always look great. When preparing for a celebration or just an important meeting, you think in detail about what to wear, what hairstyle to do, and, of course, the whole image should be complemented by makeup.
Agree that it is very unpleasant and frustrating when you try to make everything beautiful, but an hour later, the mascara is printed under the eyes, the pigment rolled away, and its residue is in the folds of the eyelid, and lipstick is left only the outline.
To prevent this from happening, you need to use only high-quality and proven brands for makeup that has not let you down. Perhaps, you need to pay more, but it is worth it.
Today, I will tell you how to make high-quality and lasting makeup that will last all day without any problems.
How To Make Your Makeup Last All Day?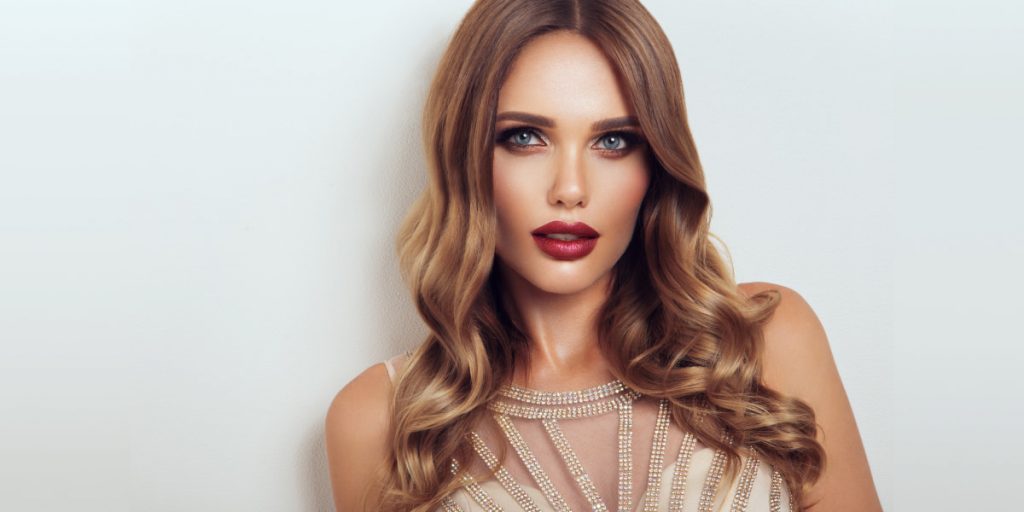 It is often impossible to correct the situation during a break at the workplace. And there were many plans – a meeting with a friend, a long-awaited date, a party.
The plan to look perfect failed. However, the situation can be saved if you know how to make your makeup last all day. There are excellent techniques that I am about to share.
1. Start With An Oil-Free Base
The first rule for all skin types is to cleanse your face and neck first. Never apply on oily skin – your foundation and other products simply melt and disappear. To avoid this:
cleanse your skin with a mild cleanser;
allow the product to absorb for 3-5 minutes;
apply an oil-free moisturizer.
Apply permanent makeup foundation to the lips. Color the entire surface, not just the outline. The contour should be shaded with a small brush so that the borders between the lipstick and the pencil disappear. Applying the lipstick with light touches in several layers rather than pressing with all your might is better.
2. Use Exfoliators Regularly
Another reason your makeup doesn't last is because you don't use exfoliators. If you have dead skin cells under your makeup, it can lead to imperfections, and your makeup won't last long. Exfoliate your skin at least once a week for clearer and fresher skin.
3. Use A Primer
With a primer, your makeup will stay longer and look better. Primer may seem like another tedious step, but it fills the pores, making the skin look softer and more even. The primer also serves as an excellent makeup base, prolonging its durability. It softens blemishes and imperfections. Applying the primer only takes a couple of minutes, but you won't regret it.
4. Powder Over Foundation
Apply powder over the foundation. This trick no longer belongs exclusively to makeup artists. It is enough to use on top of the powder of the same shade as the foundation to make the makeup last all day. Spread the latter with a sponge, not with your fingers, to avoid traces, and spread the foundation evenly. Just first touch your face with a clean napkin. It will absorb unnecessary liquid. The skin will be ready for the next layer.
5. Eyeliner Can Be Fixed With Shadows
One of the most incredible makeup tricks is applying powders over liquids to set the eyeliner with shadows of the same shade. Applying eye shadow over your eyeliner absorbs the oils that may be in a liquid product and sets it in place. This way, your eyeliner won't run, won't smudge, and will look more defined.
The eyelids also need a base, like the whole face. It is crucial to proceed in order here. Eyeliner first, then eye shadow. They perfectly absorb the oils of liquid products and do not allow them to run so that the makeup lasts until the evening. And the shadows do not roll within an hour after application. Thus, you create the best makeup that lasts all day.
5. Blot Your Foundation
Sebum causes makeup to roll, so the less it is on the face, the better. When applying a tone, excess sebum or moisture may remain on the skin's surface. Therefore, pat your face with clean tissue before applying other products to absorb unnecessary liquids. Your tone will not fade, and you will be sure that the skin is dry enough for applying skin products.
6. Use Waterproof Mascara
It's not such a big secret, but you're missing out on a trick if you don't use waterproof mascara. The main reason for the carcass's instability is that it is wetted. Tears, sweat, and simple air humidity can lead to this. Use waterproof mascara, and it's guaranteed to pass these tests.
7. Outline Lipstick
Before applying lipstick, outline with a pencil and fill it in, so the lipstick will not roll. Using a brush, apply lipstick in several thin layers. It's better than one tight one. This way, the lipstick will fill in the folds of the lips, and lit will be the makeup that stays on all day.
8. Don't Touch Your Face Frequently
You will spoil the makeup by touching the face, even with light movements. In addition, traces of dirt and grease may remain on the skin. Oil on the fingers is secreted, and if you have a habit of touching your face, this oil will mess up your makeup.
9. Forget Cream Eyeshadow
These shadows are pretty easy to use, they fit perfectly, and you can even use your finger to apply. However, it is better to leave them for some crucial moment, when makeup in perfect condition will be relevant for only a few hours. It is better to use crumbly shadows in all other cases since they do not roll so much, and it is much easier to correct them.
10. Makeup Fixer
When hair styling is done, it is always fixed with varnish at the end. The same can be done with all-day makeup. The retainer is very useful and convenient because with its help, you can prevent the appearance of oily sheen, and in hot weather, it will come in handy more than ever.
At the end of the makeup, it is recommended to spray a fixing spray on the face several times. This will help keep your makeup on for a certain time, make your skin fresher and allow you not to fix your makeup all day. You can also set your makeup with a light layer of translucent powder. If you don't have both on hand, spray some water into the air. It is the best way to make makeup last all day.
Must-to-knows For Lazy Ones That Make Your Makeup Last Longer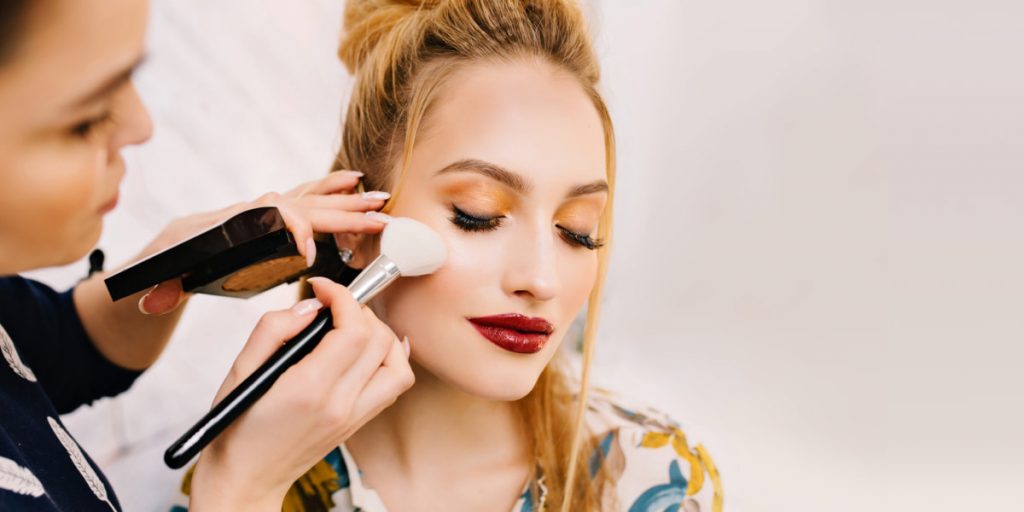 Use scrubs. Persistent makeup and keratinized skin particles do not combine. Dermatologists recommend cleansing your face once a week;
Don't forget the primer. Its application is a matter of a few minutes. The tool fills the pores, "leveling" the skin, which helps achieve lines' clarity. An alternative solution is a fixative spray. Its use is the secret to long-lasting, all-day makeup;
Do not rush. Foundation, primer, lipstick, powder, and other products need time to absorb. Otherwise, the makeup will roll or float.
Natural beauty is in trend today, so use light shades in your look. What's more, not everyone has the opportunity to do their makeup in a studio that has the necessary lighting. Remember, you're going to look a bit different outside daylight, for instance, compared to artificial light, somewhere at night.
FAQ
How To Make Makeup Last All Day?
o keep your makeup for a long time, you should follow the sequence of applying makeup: base; foundation; concealer or corrector; powder; sculptor, bronzer, highlighter, blush – if you like; eyebrow pigment or pencil; eye shadows; eyeliner or crayon and mascara. You can also use a makeup fixative.
How To Make The Foundation Last All Day?
For the foundation to last long on your face, it is necessary to cleanse the skin well before applying it, including deep cleansing. Also, ensure that the base layer or moisturizer is not too thick. The foundation can quickly roll or look patchy. Do not use an oil-based foundation for oily skin or a dense matte foundation for dry skin. It may have a reverse effect, and it won't look natural.
How To Make Eyeshadow Last All Day?
Use a primer; Do your shading as carefully as possible. If you do not have a primer, use a combination of concealer + powder; If you use cream shadows, do not forget to use the base and under them.
How To Make Your Lip Gloss Last All Day?
When buying, give preference to glosses with a more sticky consistency.
The lips should be rubbed with a soft toothbrush and then covered with any moisturizing balm to enhance the absorption effect of the product.
To prevent the gloss from spreading, be sure to circle the contour of the lips with a pencil before applying, and sometimes you can cover the entire surface with it. After that, the makeup will last much longer. Remember that gloss is not a permanent lip product.