Published on October 26th, 2022
Last updated on January 24th, 2023
How To Make Perfume With Essential Oils: DIY Perfume In 5 Steps
Estimated reading time:
6
minutes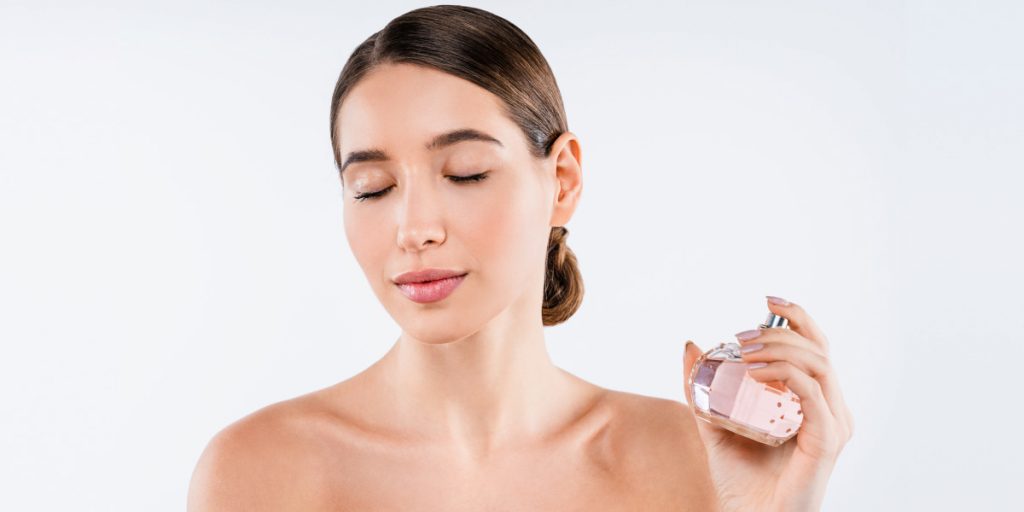 The pleasant smell of perfume on the body and clothes always adds confidence and mood to us. However, choosing the perfect fragrance is pretty difficult. In such cases, you can consider making perfume with essential oils by following the next steps:
Pour a small amount of jojoba oil into a dark glass bottle;
Add essential oils: first, the base note, then the middle note, and finally, the top note;
Add 75 ml of alcohol. Close the bottle and shake vigorously for several minutes;
Hide the bottle in a dark place, and leave it there for 2-30 days (the longer the perfume will stand, the stronger the aroma will be).
Natural essential oil is the origin of the purest aromas, so its use is an excellent method for making your perfume. You can use up to ten essential oils and mix them, but the main thing is not to overdo it so that the smell is not sharp.
Making Your Own Perfume With Essential Oils: 5 Steps
All essential oil perfume recipes are based on a mixture of aromatic substances belonging to different families of aromas. To mix your unique scent, you first need to ask yourself what kind of scents you like. It can be floral, citrus, sweet, and so on. After you decide on it, you can start making perfume yourself:
1. Prepare Your Tools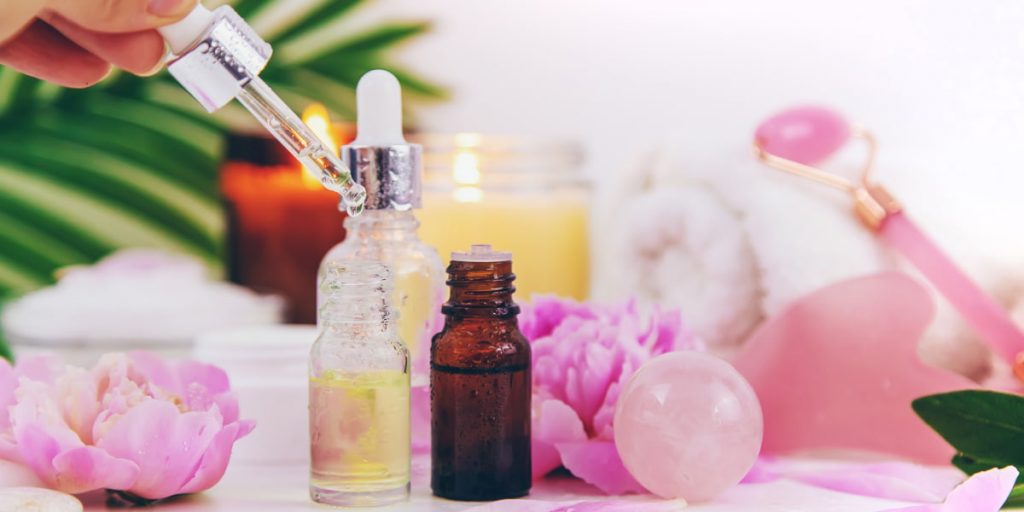 Before creating your own perfume, you need to prepare everything necessary. So, you will need:
Essential oils: at least three varieties;
Base: it can be almond, coconut, or jojoba oil. They are good for our skin. Olive oil can also be included here;
Pipette: for more straightforward measurement of the number of components;
Small containers: you will place all your ingredients there;
Glass sticks: for blending oils into one;
Measuring cup: determine the number of essential oils in milligrams;
Vitamin E: to fix the smell in the end.
Each of you has all these materials at home. If you lack something, you can buy it in any store and essential oils in a pharmacy.
2. Choose A Scent Category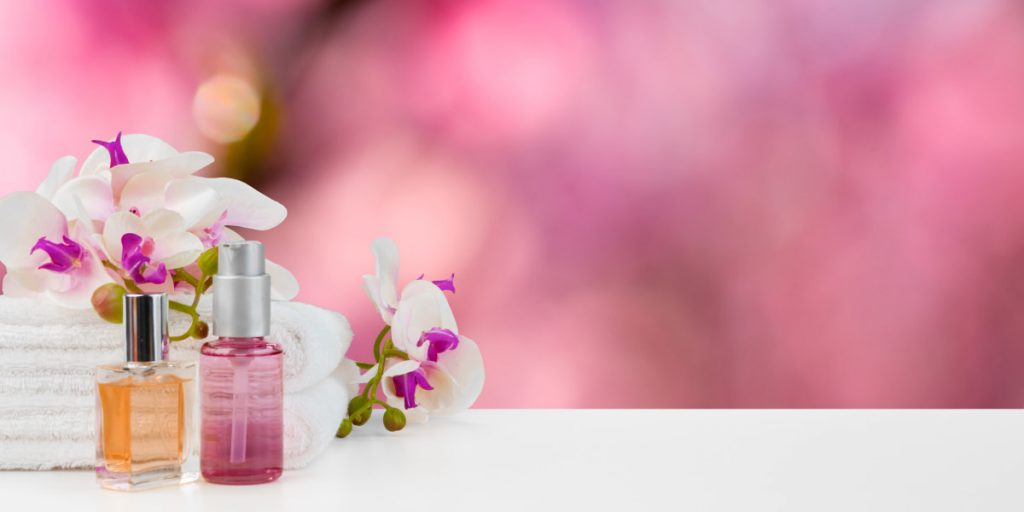 Each scent belongs to a specific category of aromas. It helps to distinguish their notes and learn how it is better to start creating perfume. So, the following types of aromas of essential oils are distinguished:
Wooden. Such smells are sophisticated and give perfumes a green freshness. It also includes soft but rich herbal fragrances. Therefore, sometimes they can be sweet;
Floral. One of the most popular in perfumery. They have a light and spring-like bloom. Very often, perfumers use several essential oils for their perfume-making;
Citrus fruits. Contain natural citrus fruit scents. To make them unique, they can be made in combination with floral and wooden ones;
Spicy. Characterized by a very sweet and rich smell. Cinnamon, pepper, ginger, and other spices oils are combined to create the aroma.
These are not all categories, but they are the most common. You can combine notes from different categories to get something unusual when creating your own perfume. The main thing is to choose the fragrance that you like.
3. Learn The Order Of Essential Oils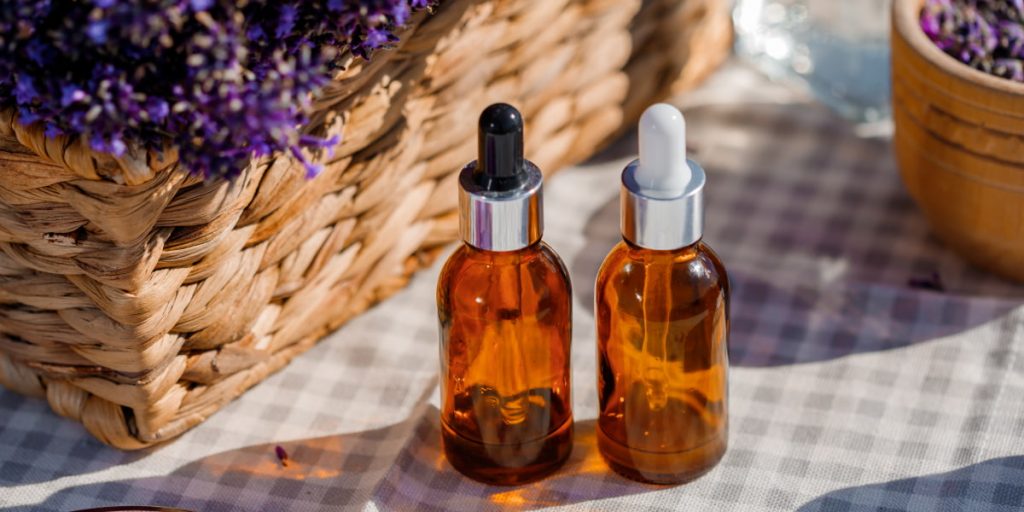 When using essential oils for perfumes, you should not just mix them. To get a pleasing result, you should know about the order of adding essential oils. So, all of them are classified according to the following notes:
Top note: these are the aromas that are first perceived when used. They wither quickly, so they include citrus and herbal aromas. For example, orange, eucalyptus, lemon, and peppermint.
Middle note: combines the upper and lower notes. As a result, it creates an average fragrance that gives each perfume individuality. These include flower and leaf oils.
Bottom note: the base note remains even after the aroma has faded a little. These are vanilla, ginger, cinnamon, musk, and so on.
So, when making perfume with essential oils, you should follow these notes step by step to have a good combination of smells.
4. Make A Perfume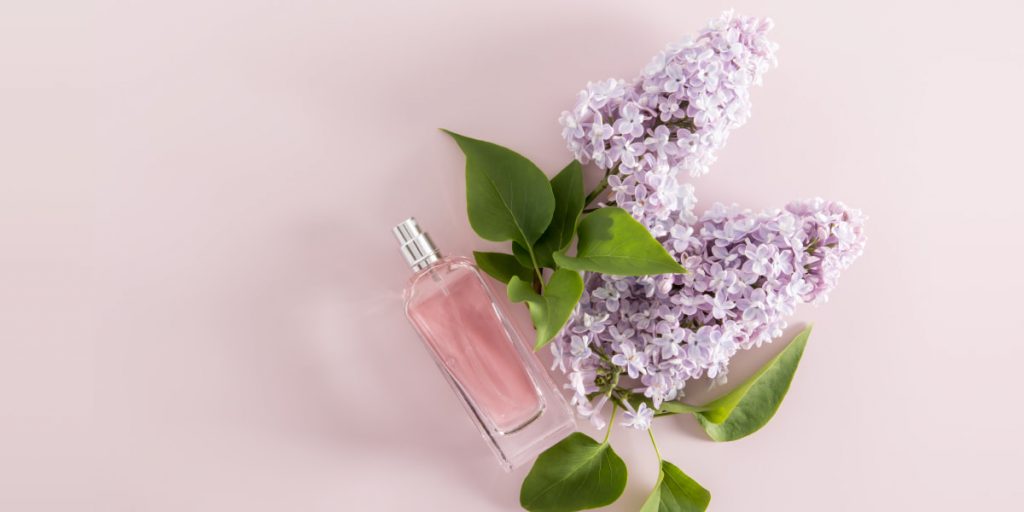 Next, you need to prepare your perfume bottle and complete the following steps:
Add approximately 80 milligrams of a base to a glass bottle;
Next, you need to add the base note. It's about 15-17 drops of essential oils;
Go to the middle note. 70% of the smell of a perfume depends on it, so choose something fresh and floral for making your own perfume. Once you've decided, add 15-17 drops of it;
And the last one is the top note that gives the final result for making perfume with essential oils. You can choose any aromas you like and add 15 drops of them;
Add vitamin E at the end. It can fix the smell and make it last longer on your body or clothes. After it, close the bottle with a lid and shake it well, so the oils are mixed.
5. Let It Infuse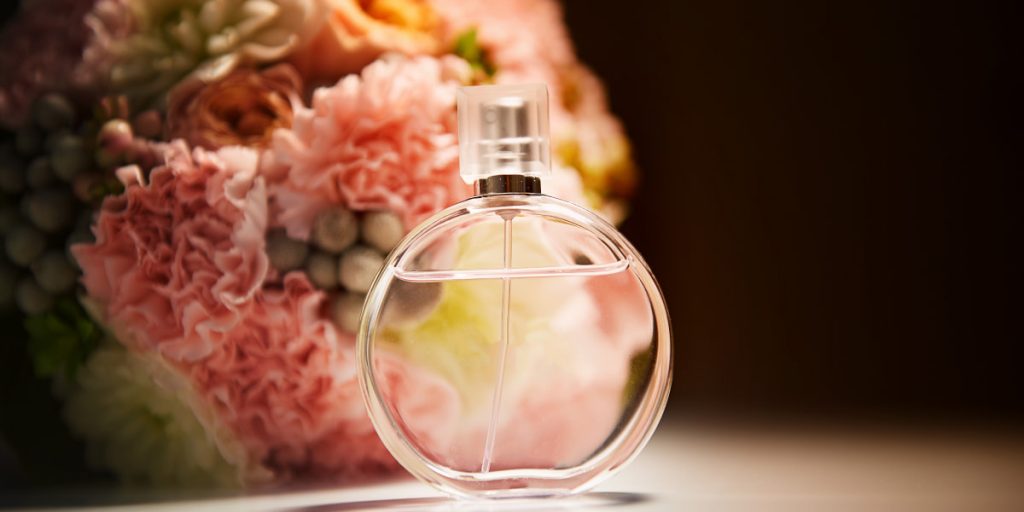 After making your own perfume, you should give it time to acquire a rich smell. To do this, keep the bottle for 2-30 days on a nightstand or other dark place. Of course, you can use it immediately after creating it, but the smell will quickly wither. Therefore, be patient and wait at least two days until the essential oils gain an excellent concentration.
Summary
So, as you can see, perfumes made from essential oils at home are no worse than the ones you buy. You just need a good imagination and a little practice to understand how to make a particular aroma. The choice of essential oils is vast for perfume making, so you can create any fragrance for yourself in any amount. The main thing is to observe the proportions and not be afraid to experiment.
FAQ
Which Oil Is Best For Perfume Making?
Jojoba oil and fractionated coconut oil are best for making perfumes. These oils do not mix with the smell of essential oils and can keep the aroma on the body for a long time. Oils of the wood group are also often used due to their high concentration.
What Ingredient Makes Perfume Last Longer?
Any essential oil makes fragrances long-lasting. You just need to give them enough time to infuse to get a distinct aroma. To make the perfume last longer, you can apply petroleum jelly to the place where you will spray the perfume.
Why Can't I Smell My Perfume With Essential Oils Anymore?
If you do not smell perfume on yourself, it does not mean it is of poor quality. It's just that our brain gets used to constant smells over time and perceives it as the scent of our body. Or one of the reasons may be that you infused this perfume for a short time.
How Many Perfume Sprays With Essential Oils Do I Need To Use On The Body?
To do this, you need to determine the concentration of the aroma. However, this can be defined by how long you infuse your perfume. If it has a strong scent, 1-2 sprays will be enough. If the smell is light and fresh, you can do it 3-4 times.