Published on September 29th, 2022
Last updated on January 25th, 2023
How To Get Thick Eyebrows Naturally In The Fastest Way: Overview
Estimated reading time:
8
minutes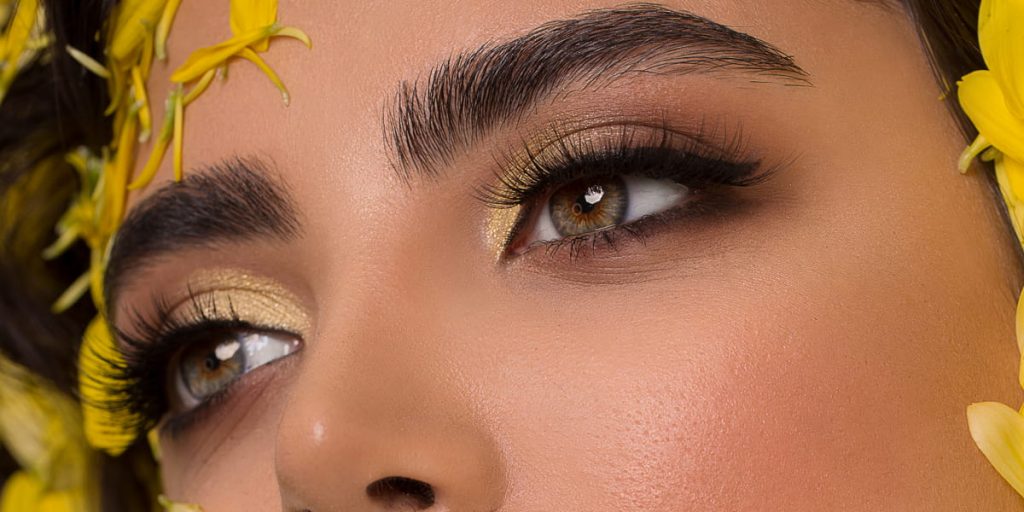 Every girl would like thick eyebrows as they look natural. However, unfortunately, genetics does not give such gifts to everyone, and you have to get out of the situation in your way.
In this article, I will tell you about the most popular life hacks that can help make your eyebrows thicker, but at the same time, these methods will be completely natural and will not harm your health. I will also tell you about many other alternatives and tips with which you can achieve the desired result.
So stay with us, read our blog, and learn new things about self-care.
Gather Your Supplies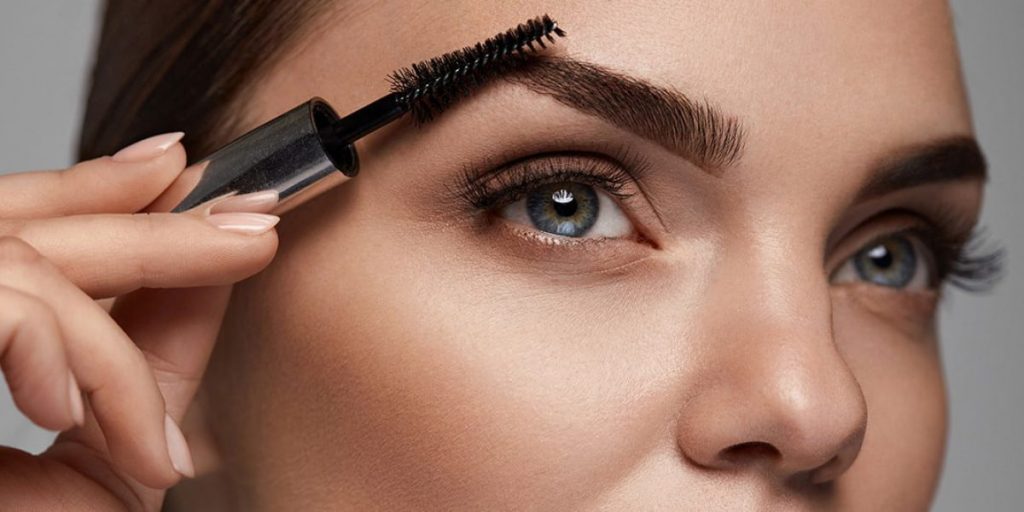 Before we reach our goal and make the eyebrows thick, we must take care of the necessary tools in advance. So, for the procedure, you will need:
Mirror;
Scissors;
Forceps;
Eyebrow brush;
Moisturizers.
Although you will need brow-plucking tools at the end of your journey, you need products such as moisturizers and oils throughout the course.
These tools can be easily obtained at any special personal care store. Such tools are not expensive and will be affordable for anyone.
Trim And Groom Your Eyebrows Regularly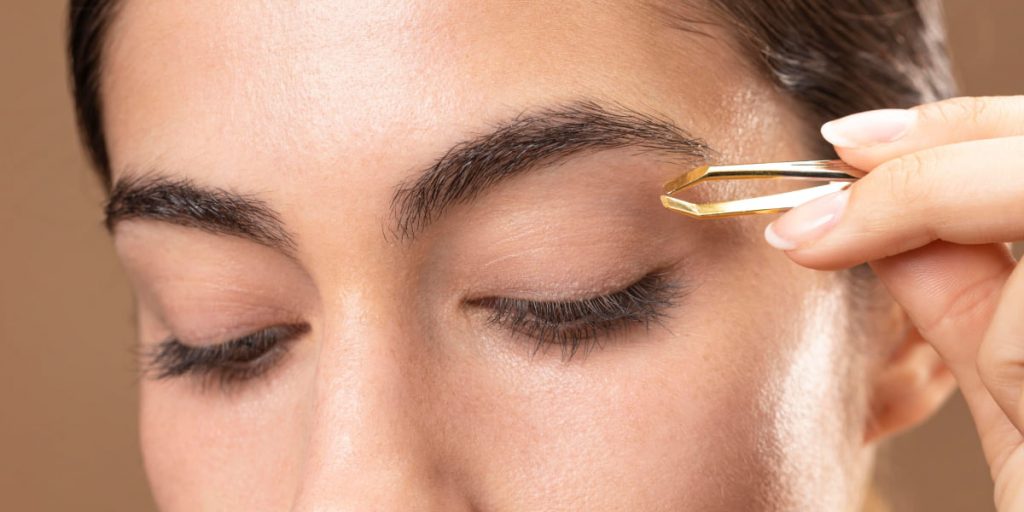 Once you've gathered all the instruments you need to work on your brows, you can safely put them aside and start prepping your brows for growth. Unfortunately, this process can hardly be called fast, so you will have to gain strength and patience to achieve a successful result.
So, you need to get rid of the tweezers for six to eight weeks and make every effort to ensure that your eyebrows grow as much as possible in your case. You must take care of your eyebrows, comb them periodically, and clean and moisturize them with oils and other means.
While your eyebrows may look messy during growing them out, you should still go through this stage and wait until the end.
Using all these methods, you can achieve the best result and get beautiful, thick eyebrows.
1. Grow Your Thick Eyebrows
We will start with the regrowth process. During this period, you should leave your eyebrows alone and not harm them with mechanical damage like plucking. You should take care of your eyebrows as much as possible and not disturb them for six to eight weeks. However, it would not be very reasonable to let the eyebrows grow just like that, we need to help them, and now we will tell you exactly how to do this.
Thicken Your Eyebrows With Natural Castor Oil
Use the classic eyebrow product – castor oil. This tool does a great job of stimulating the growth of eyebrows. Using it is pretty simple; you just need to soak a swab or ear stick in oil and apply it to your eyebrows. After that, it will be enough to leave the oil on the eyebrows overnight and wash it off in the morning with a cleanser. Noticeable changes may appear in just three weeks.
In addition, you can also not only apply castor oil to get thicker eyebrows but also massage them with the product. So, you will improve hair growth, and the skin can better absorb the beneficial substances that oil gives. It is enough to massage for two minutes, and the result will not keep you waiting.
Apply Coconut Oil
Continuing on the oil issue, you can also use coconut oil's popular castor oil alternative. Like the previous option, coconut oil is excellent for stimulating hair growth, moisturizing the skin and hair, and improving the overall condition of the eyebrows. Using the oil is just as easy. Dip your fingers in coconut oil, massage your brows, and leave them on overnight. After that, in the morning, wash your face with warm water.
Use Milk
In addition, even products familiar to us can be perfectly used with eyebrows to make them naturally thicken. Thanks to vitamin D, which is found in milk, you can significantly increase hair growth and achieve positive results. The procedure is effortless:
Dip the swab into the milk;
Apply it to your brows;
Let the milk dry;
Wash it off with water.
Such a procedure will not take more than 20 minutes but will bring you closer to the final result.
If You Don't Have Any Oil Or Milk
Of course, the above remedies are not particularly expensive, and many can afford them. Still, everyone's situation is different, and it is necessary to look for a solution even if you do not have the required oils or milk. In this case, classical massage is suitable.
It is not necessary to use different products for hair growth, as even with the help of hair massage, eyebrow growth can be improved. However, it is crucial to understand how to massage properly so as not to harm the hair. To do this, massage your eyebrows in the hair growth direction to remain intact and not damaged.
2. Use An Eyebrow Brush
Try to use the eyebrow brush as often as possible, but be very careful with it, as your task is to remove dead skin on the eyebrows, but not to rip out the hair. By cleansing the skin around the eyebrows, you can achieve a better result, improve hair growth and allow the skin to breathe.
3. Pluck Your Eyebrows To Get Thick Result
Now it's time for the final procedure. This is the most crucial moment, which will set the tone for your result. So, it's time to pluck out unwanted hair and make the desired shape. For the procedure, you will need all the tools you collected eight weeks ago, and you will need to do a little research and find the right eyebrow shape for your face shape. Yes, you can choose independently, but it is better to contact a beautician for this procedure.
Now you can pluck your eyebrows and make them thicker. Remember that plucking should be done slowly and carefully. Try not to pluck too much of your brows, as your goal is to keep your brows thick and natural.
4. Finish Up By Applying A Light Layer Of Moisturizer To Help Soothe The Skin
After the plucking procedure, a moisturizing mask is vital to help soothe reddened and damaged skin. You can buy any moisturizer for any skin type. However, ensure you are not allergic to the remedy and will not get the opposite negative effect. It is enough to hold the moisturizing mask for about 20 minutes, then wash it off with warm water.
If You're Not Seeing Any Results –Try Makeup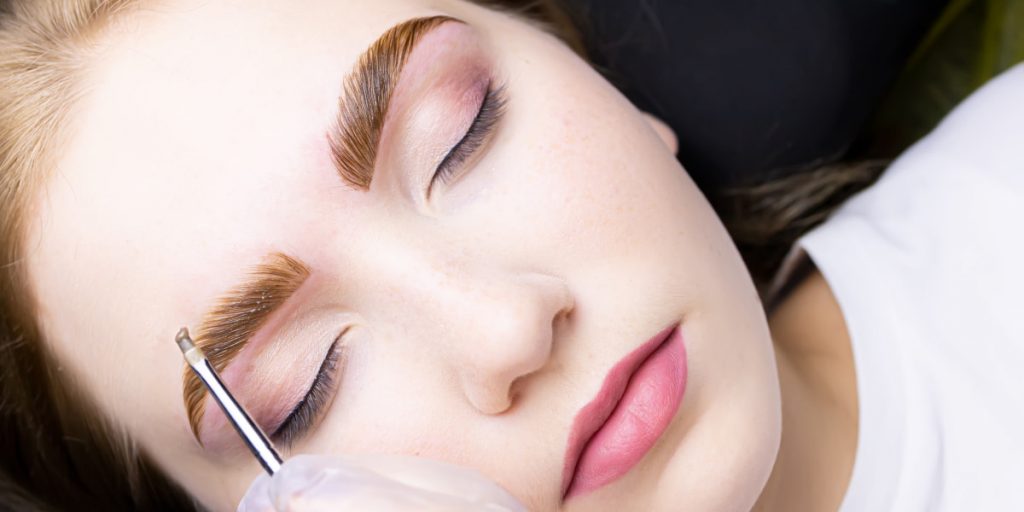 So, if you cannot make thick eyebrows, you can make them artificially. You will need to apply the right makeup to do this, and your eyebrows will be indistinguishable from natural thick brows.
Your makeup will be based on the following steps:
Determination of the desired shape of the eyebrows. Everything is effortless here. You will need to find the best shape for your eyebrows. This can be done by finding Internet patterns or going to a beautician. You can also ask someone close to you to help you find the best brows shape;
Eyebrow combing. Take a spiral brush and comb your brows so that the curve of your brows is followed. This way, you can see where your brows are least straight or thin;
Use an eyebrow pencil. To do this, you need to choose the most suitable color for your eyebrows so that they do not look like makeup but are natural. The main thing here is to find the right approach to eyebrow coloring and not make mistakes. It is essential to paint the eyebrows with short strokes to create the illusion of hair. You also need to apply more pressure on the pencil in the darker areas of the brow and less pressure in the lighter areas. Don't forget to smudge the pencil to make softer lines and blend the pencil into the brows;
Fix the result. After staining, you need to fix your result so it does not wash off throughout the day. And it would be best if you used a clear brow gel. With it, you can achieve a fixing effect, but don't change the appearance of the eyebrows.
Bottom Line
As a result, it is possible to get thick eyebrows naturally, but there are many nuances and conventions. For example, you may never achieve the desired thickness of the eyebrows due to your genetics, and your body will not allow you to achieve this goal.
In addition, growing thick eyebrows requires, though not expensive, a large number of tools and components. Also, eyebrow extensions take considerable time, which not all people can endure. However, you can consistently achieve the desired results with great motivation and desire.
FAQ
How To Get Thick Eyebrows?
You need to ensure that you are eating plenty of fruits and vegetables, as well as lean proteins, drinking plenty of water, as this will help keep your skin and hair hydrated, and getting enough sleep, as this will help to promote cell growth.
What Helps Eyebrows Grow?
Eating foods high in biotin, omega-3 fatty acids, and vitamins A, B, C, D, and E can accelerate brow growth more than you realize.
What Makes Eyebrows Grow Thicker?
Exercise will increase blood flow and stimulate hair growth while getting enough sleep will help to repair any damage that has been done to your cells. Additionally, using eyebrow serums or oils can help to moisturize the hair and skin, making eyebrows appear thicker.
Should I Do The Procedure At Home Or With The Beautician?
If you are uncomfortable doing the procedure at home, it is best to visit a beautician. They will be able to assess your individual needs and recommend the best course of action. Additionally, they will be able to provide you with aftercare instructions to help ensure that your eyebrows heal properly.