Published on August 16th, 2023
Last updated on August 16th, 2023
How To Apply Mascara? Tips And Tricks
Estimated reading time:
6
minutes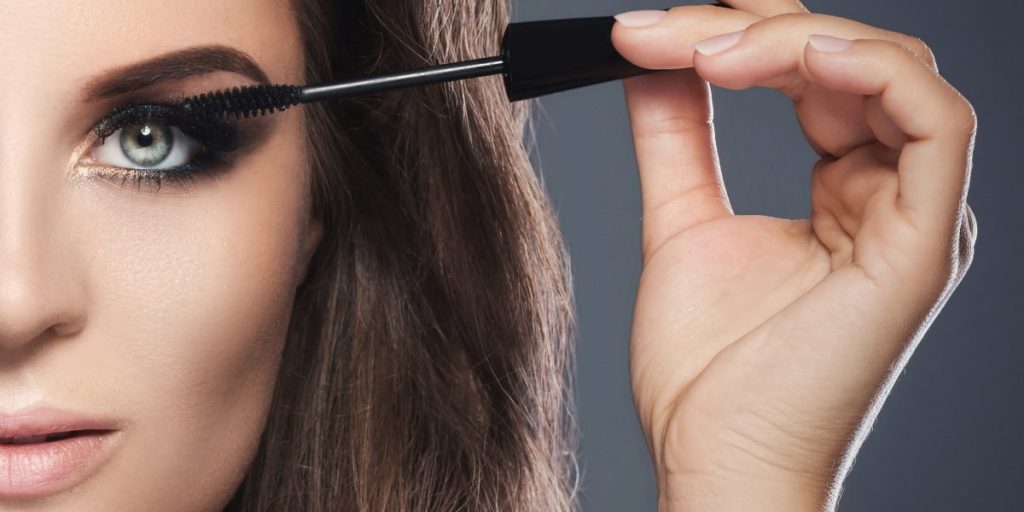 One of the mascara tricks is choosing the right mascara. You have to figure out how to apply mascara to your lashes properly. Before you buy it, you need to decide what you want from the cosmetics:
extra length;
an increase in volume;
separated lashes, or care.
Mascara is an essential part of almost every first girl's makeup bag. After all, an attractive look and outlined lash contour of the eyes is the main indicator of beauty. Modern manufacturers offer many options for cosmetics, promising stunning results. Quite often, after buying expensive cosmetics, the eye's appearance does not get better. And eyelashes look the same or even worse than after using a cheap analog. What is the reason? Most likely, you do not know the best mascara techniques for the correct application.
In this article, we will tell you how to apply mascara correctly. We will also present you with the top best products for lashes.
How to Use Mascara Tricks for Better Application?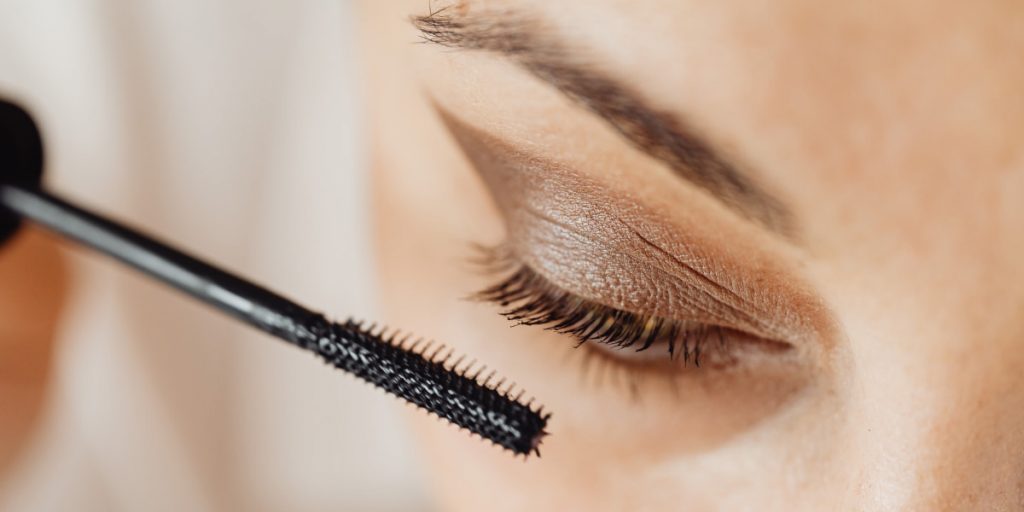 Before you start applying mascara, choosing the right one for your needs is important. Many different types of mascaras are available, including:
volumizing;
lengthening;
curling.
You should select a mascara that will provide the effect you are looking for. For example, you may want to use lengthening mascara if you have short lashes. You may wish to use volumizing mascara if your lashes are thin. Consider your desired outcome and the product that best suits your needs. Using mascara tricks can help improve the application of mascara. It will enhance the look of your lashes. Here are some additional mascara tips and tricks to help you achieve flawless application:
Warm up your mascara. It is one of the best mascara secrets. If your mascara formula is thick or difficult to apply, try warming it up by holding the tube under warm water for a few seconds. This can help to soften the formula and make it easier to apply.
Wiggle and roll. To create even more volume and lift, try wiggling the mascara wand back and forth at the base of your lashes and then rolling the wand upwards towards the tips of your lashes. This will help to lift and curl your lashes, creating a more dramatic and eye-catching effect.
Mix and match. To create a unique and personalized look, try layering different types of mascara together. For example, you can use a lengthening mascara on your top lashes and a volumizing mascara on your bottom lashes for added definition and drama.
Heat Your Eyelash Curler. Heat the eyelash curler with a hair dryer for a few seconds before use. This way, you can achieve a more durable curl. This is one of the best mascara techniques. Check the curler's temperature before using it on your lashes.
Use a spoon. If you're having trouble applying mascara without getting it all over your eyelids, try using a spoon to shield your skin. Hold the spoon against your eyelid and apply mascara as usual.
Use a fan brush. If you're having trouble separating your lashes, try using a fan brush instead of a traditional mascara wand. This will help to fan out your lashes and create a more fluttery and feminine look.
Let's take a look at the guide on how to apply mascara perfectly.
Prepare Your Lashes
Make sure your lashes are clean and dry before applying mascara. If you have oily or greasy eyelids, use an oil-free makeup remover or toner to clean your lashes and remove any excess oil or dirt. This mascara trick will help to create a more defined and lifted look in further. You can also use a lash primer to add extra length and thickness to your lashes.
Choose the Right Mascara
There are many different types of mascara available, so choose one that suits your needs. For example, if you want more length, look for a lengthening mascara. If you want more volume, look for a volumizing mascara. It is one of the basic mascara secrets. You can also choose between waterproof or non-waterproof formulas depending on your preference.
Apply Product
Start at the base of your lashes and wiggle the wand gently back and forth. It will help to coat each lash evenly. Applying mascara to your lower lashes can help to create a more balanced look and make your eyes appear larger and more open. Just be sure to use a light hand, as too much mascara on your lower lashes can look unnatural.
Comb Through Your Lashes
If you notice any clumps or uneven areas, use a clean spoolie brush to comb through your lashes and separate them. This will help to create a more natural and even look.
Use a Tissue to Blot Excess Product
If you've applied too much mascara or notice any clumps, use a tissue to blot away the excess product. This can help to prevent smudging and make for a cleaner, more polished look. This is probably the most underrated of the best mascara techniques. Instead, swirl the wand in the tube to coat it with mascara.
Our Top 3 Mascaras To Choose
Looking for the perfect mascara tips and tricks to enhance your natural lashes? Consider no further than our top three picks:
Maybelline Lash Sensational Washable Mascara;
L'Oreal Paris Makeup Voluminous Original Volume Building Mascara;
Vivienne Sabó Paris – Classic Everyday Mascara Cabaret Premiere.
Many professional makeup artists prefer to use these products in their makeup. It once again emphasizes their excellent quality. With the right products, it's really easy to make good makeup. Remember that the mascara secrets of your lashes' appearance do not only depend on the rules of makeup. Regardless of how you apply mascara and what effect you are trying to create. In this case, the no less important point is a healthy look. Try one (or all!) of these mascaras today, and get ready to turn heads wherever you go. Also, you can read the more detailed information below.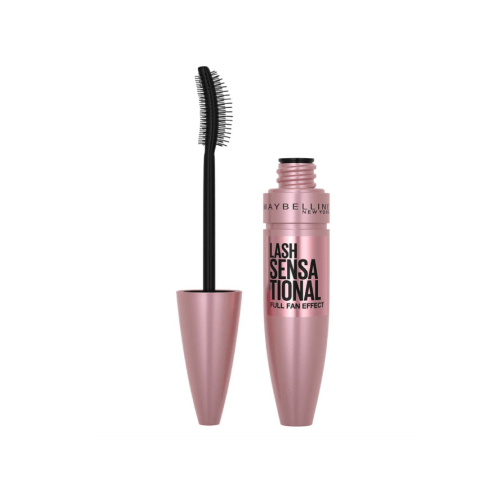 #1 Maybelline Lash Sensational Washable Mascara
This boasts a unique brush design that fans out lashes and coats them evenly for a bold, full look. After using this product you can forget about mascara tips and tricks. This mascara is perfect for creating a dramatic, voluminous effect that will have all eyes on you. Plus, its washable formula makes it easy to remove at the end of the day without any hassle.
Buy here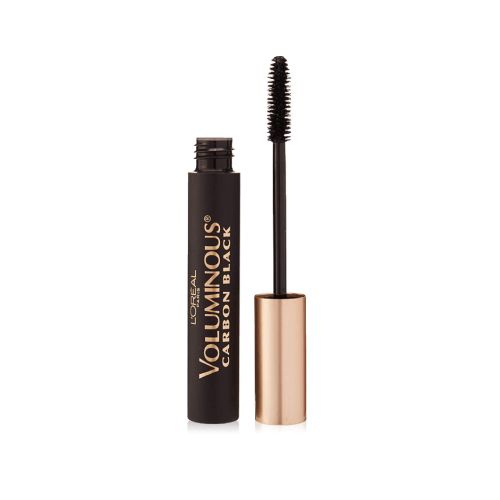 #2 L'Oreal Paris Makeup Voluminous Original Volume Building Mascara
If you're looking for a mascara that provides volume and length, L'Oreal Paris Makeup Voluminous Original Volume Building Mascara is a perfect choice. This mascara's thickening and lengthening formula gives your lashes volume. It doesn't weigh them down. And its long-lasting staying power means your lashes will look fabulous all day long.
Buy here
Bottom Line
By incorporating these mascara tricks into your routine, you can achieve a flawless application and create stunning lashes. You can become a mascara pro and enhance your overall look with a little practice and mascara tricks.
FAQ
When applying mascara what should you not do?
When applying mascara, it's important to avoid pumping the wand in and out of the tube. It can introduce air and dry out the product, leading to clumpy and ineffective application.
How do I apply mascara to make it look natural?
To apply mascara for a natural look, start by wiping off any excess product from the wand, then wiggle the brush back and forth at the base of your lashes before pulling it upward towards the tips.
Which country invented mascara?
Mascara was invented by the ancient Egyptians thousands of years ago, who used a mixture of kohl and crocodile dung to darken and define their lashes.
What does mascara do?
Mascara is a cosmetic product that is applied to the eyelashes to darken, thicken, and define them, helping to enhance the appearance of the eyes and create a more dramatic or natural look.